Thanks to social media, I had seen a glimpse of the offerings from The Street Eatery, and found myself drooling with most of what I saw. I was thrilled when I was invited to check them out for myself.
I went with my favourite little foodie, Q, for dinner on a Friday night. We went early and as the night wore on, the place filled up. The first thing you see on the wall is an amazing mural. The Street Eatery is a creation of three friends who were inspired by their travels and their roots. Their food is inspired by street food from around the world, from places like Korean and India. They opened last year but unfortunately due to a pipe burst earlier this year, they were forced to temporarily close. After the experience we had, we are thrilled that the place is up and running!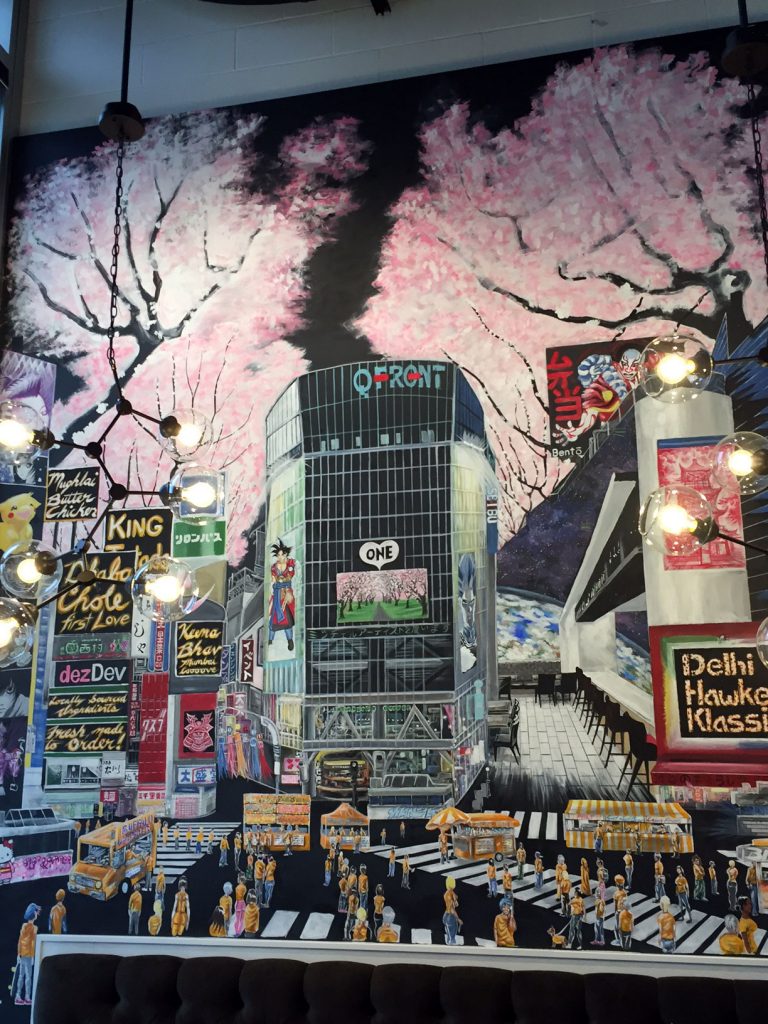 One thing that I had seen a lot (and drooled over) on Instagram was the Korean Fried Chicken. Q is a huge fan of gochujang so it was definitely something we needed to try. Served with lettuce, peanuts and green onions, this was our favourite dish of the night. In fact, Q told the owner it was the best chicken he had ever had. Right off the bat, we were making plans to come back again.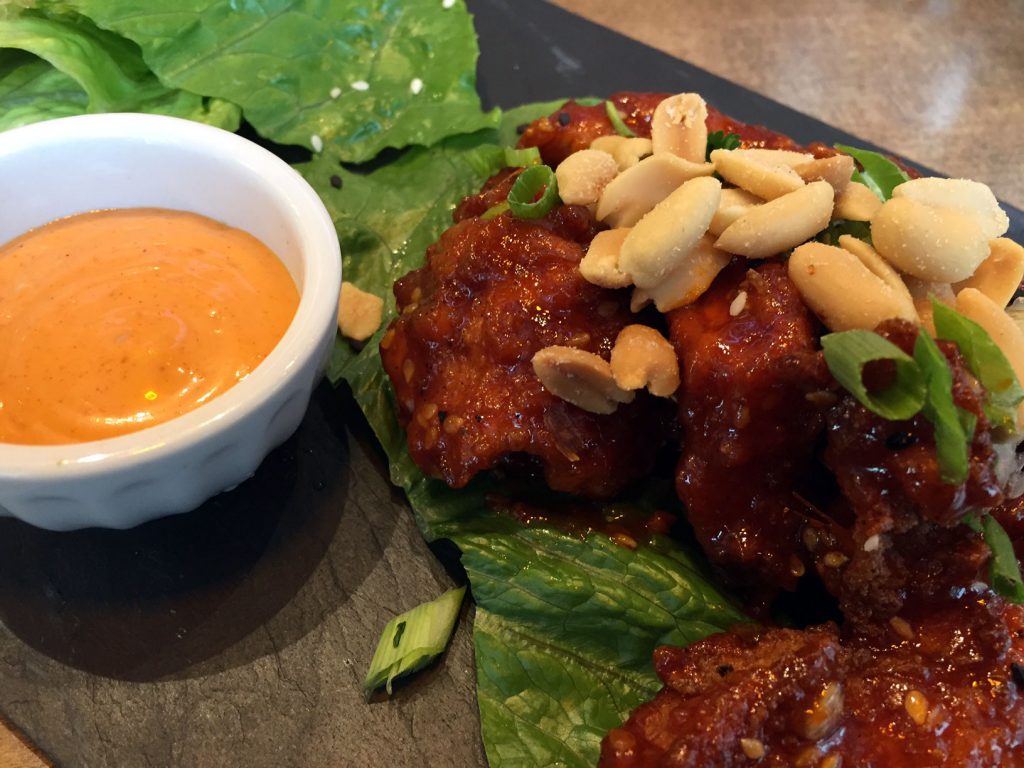 We also tried the Naan Rola, served on delicious butter naan. We tried the Tikka Love which had grilled chicken, bruschetta, pickled onions along with crispy sev and a killer mint cilantro chutney. This was served with a side salad and was full of flavour.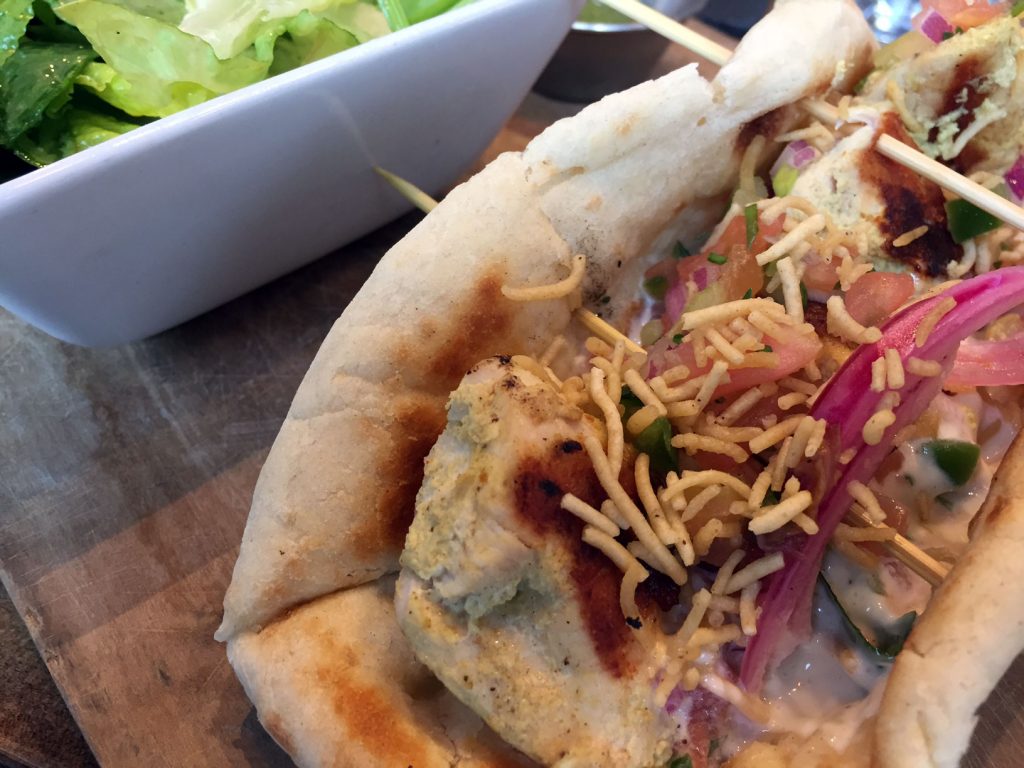 Next up was the Korean Stone Bowl Stir-Fry. We tried this rice dish with steak. It was full of veggies, sprouts and topped with a sunny side egg. This was the perfect example of fusion since the Korean dish had huge Indian influences. The Gochujang sauce was the perfect accompaniment.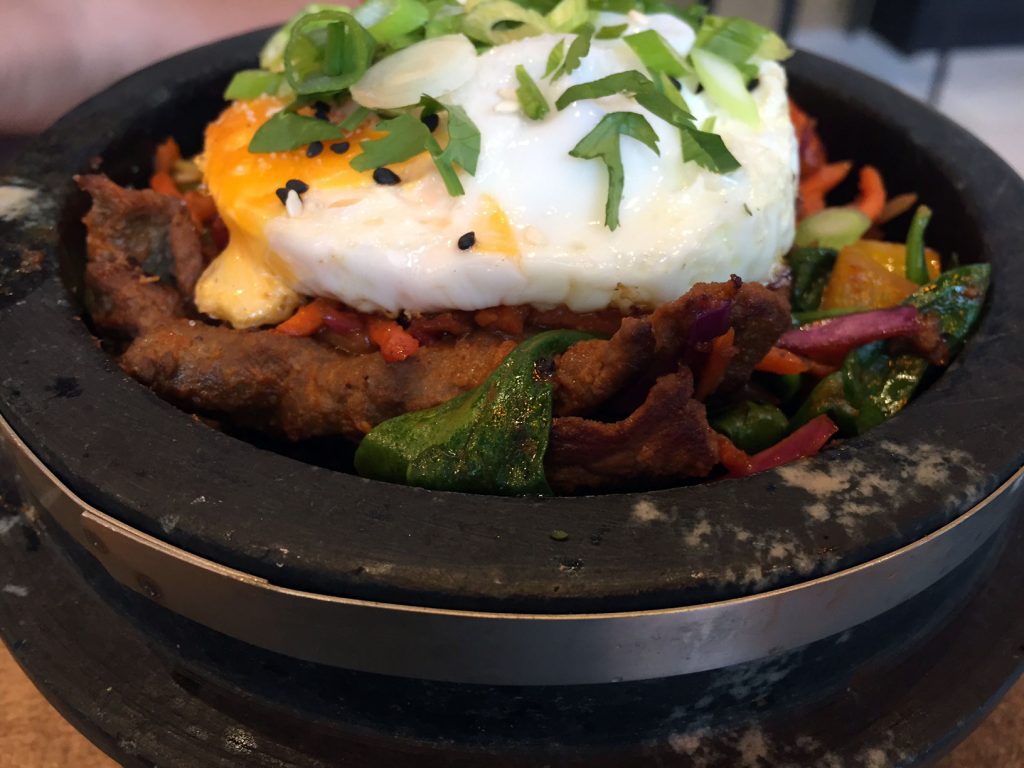 Of course we had to end our meal with one of their fabulous Street Shakes. The C.R.E.A.M. (Chocolate Rules Everything Around Me) had a chocolate frosted rim with roasted almonds. This was topped with a rocky road brownie, whipped cream and a roasted marshmallow skewer. This was a meal in itself and put a huge grin on Q's face.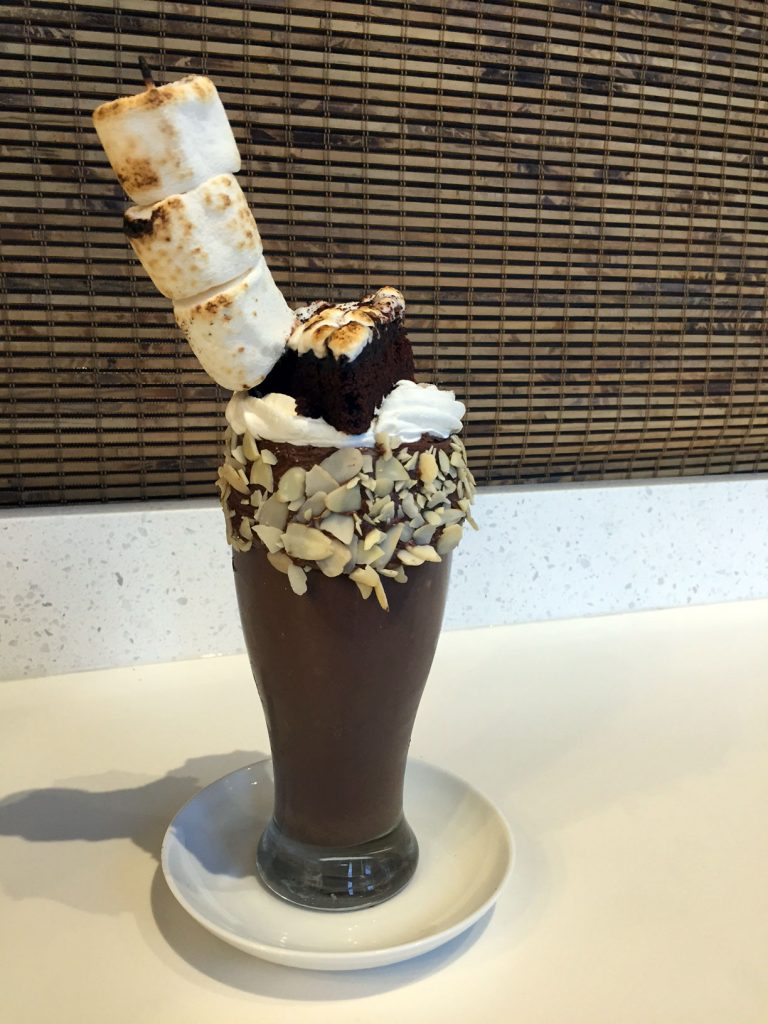 Overall, we loved our dinner at The Street Eatery and can't wait to go again. Obviously, we will be ordering the Korean Fried Chicken again but can't wait to try all their other options.
Disclosure
Thanks to The Street Eatery for hosting us for dinner. Although our dinner was paid for, all opinions are my own.