When Famoso asked us to check out their new Spring menu, we jumped at the chance. We love their pizzas and enjoy all they have to offer. The family and I headed to the Mackenzie Towne location for dinner and while we perused the menu, the kids got to play with pizza dough. What a fun idea!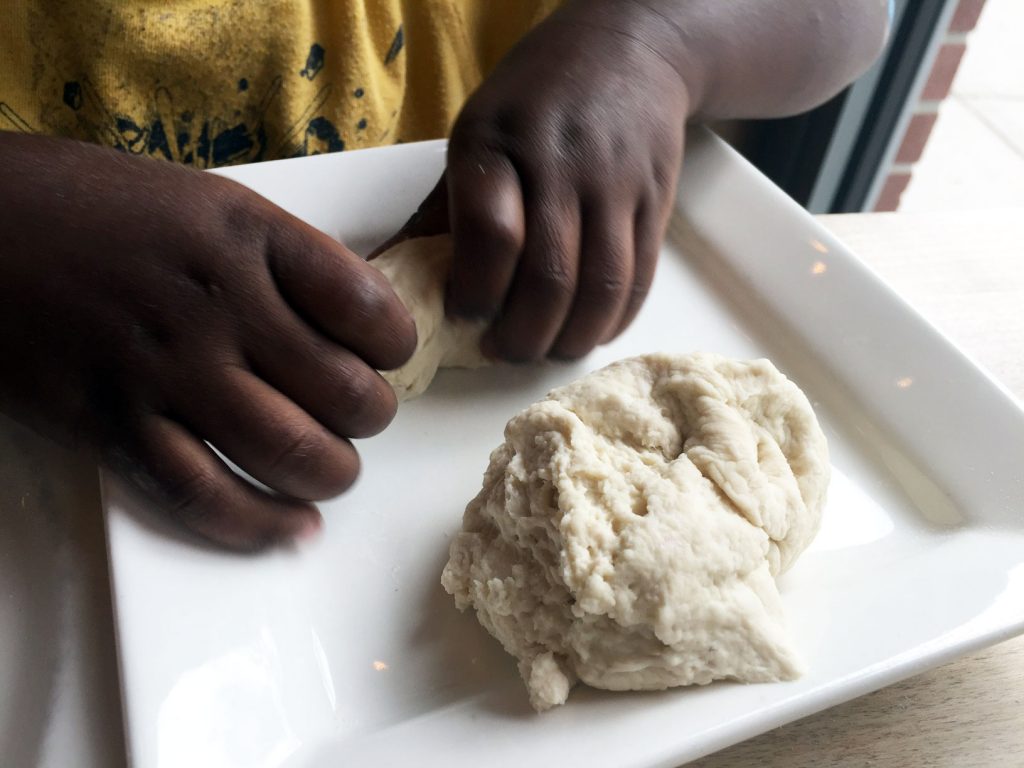 We started our meal with the Blackberry and Goat Cheese Salad. This is a seasonal salad that is back for the Spring. The mixed field greens with arugula and blackberries was topped with candied pecans and a blackberry vinaigrette. This salad just popped with the addition of the mint which really stood out and brought a freshness to the vibrant salad. We would highly recommend this!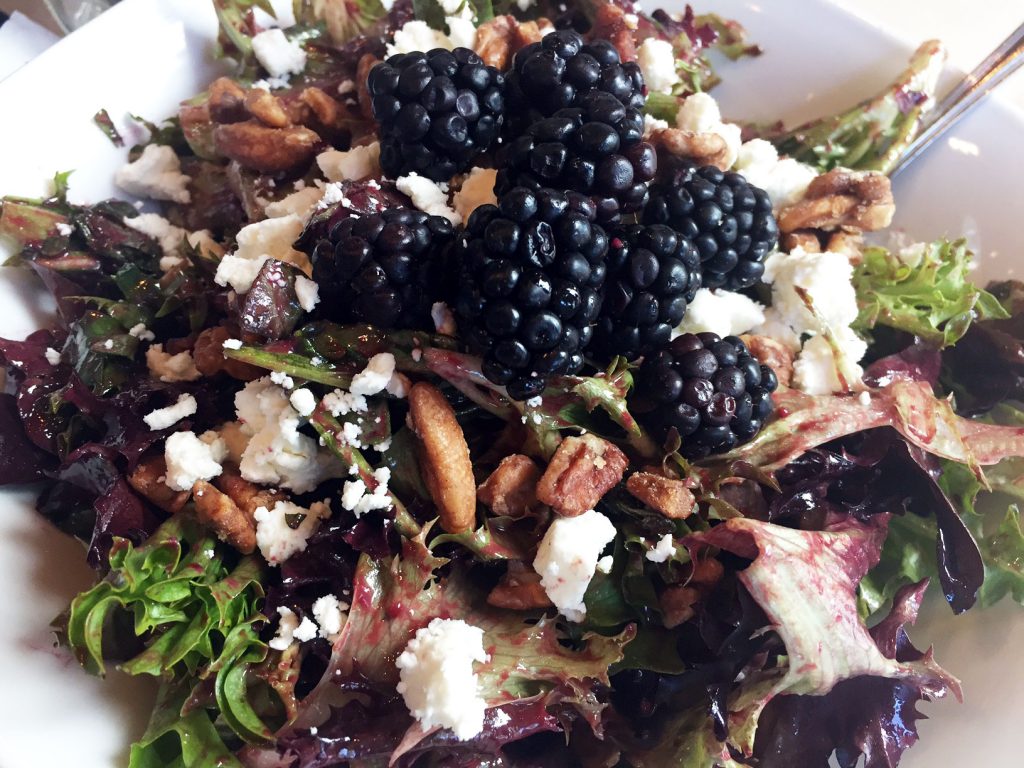 There are two new pizzas on Famoso's Spring menu as well as a returning favourite. The new Prawn Pesto was my personal favourite with ricotta, roasted garlic and sauteed prawns. The pizza was topped with sundried tomatoes, arugula and pesto. This za had so much flavour and I can't wait to go back for more. This was also hubby's favourite.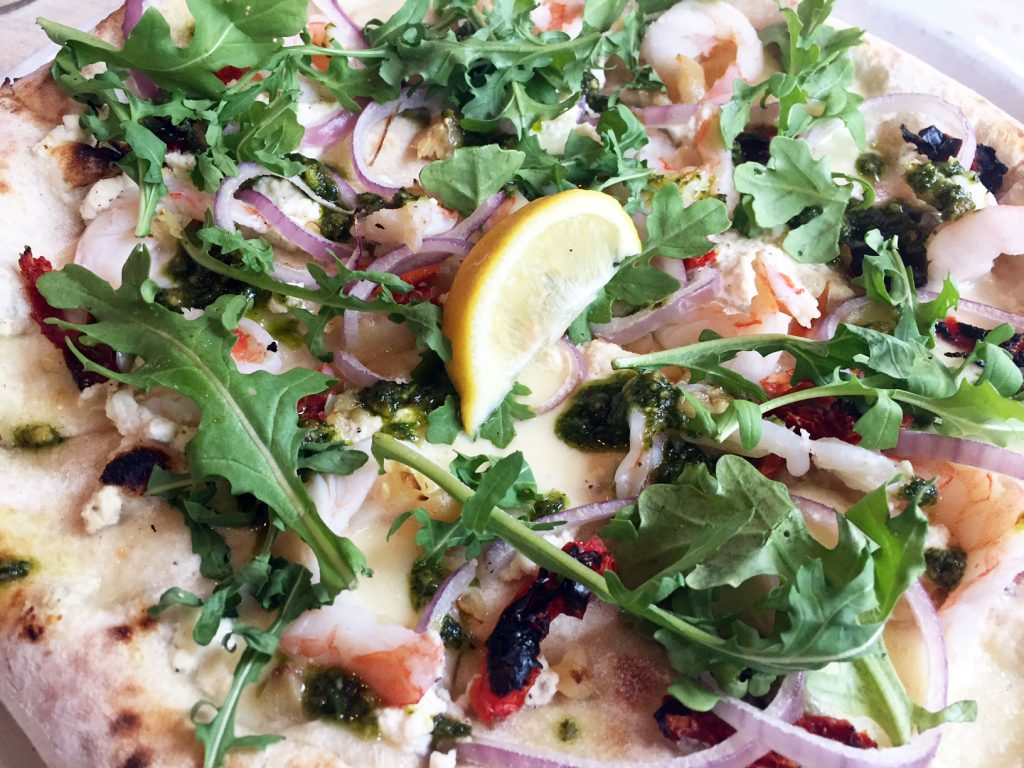 Q's favourite was the new Mattina which was topped with a fried egg. I think we can all agree that anything topped with a fried egg is pretty amazing. This normally has pancetta and prosciutto crisps which we left off. We enjoyed it with the parmesan crema and sauteed leeks.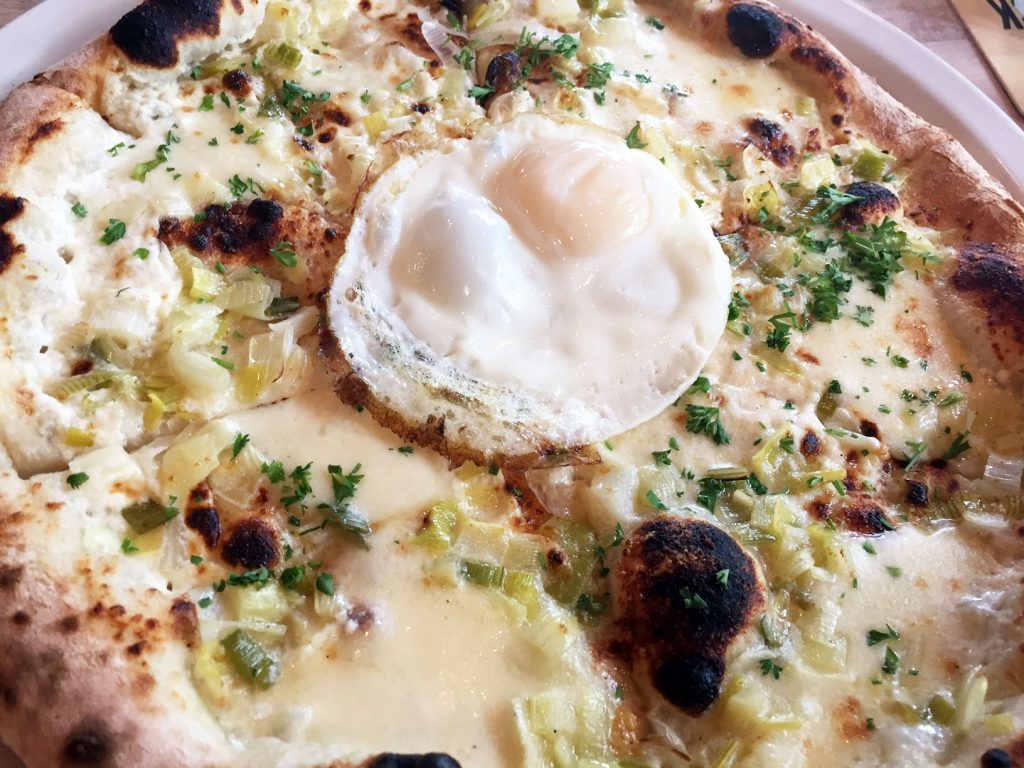 The Don Andreas was a past favourite of many and so is back on the Spring menu. This pizza is  has a Mexican twist with roasted chicken, corn and chipotle salsa, avocado and cilantro and is served with a side of hot sauce.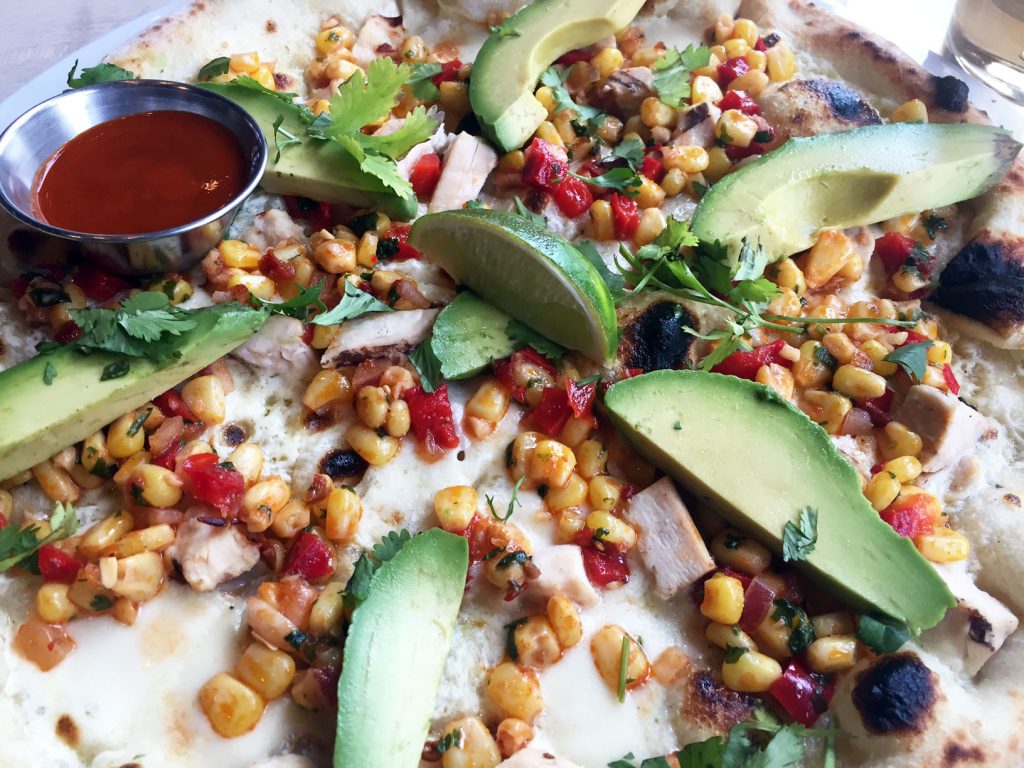 Q always says there is room for dessert because there's a separate compartment. We finished our meal on a sweet note with caramelized bananas and a scoop of gelato. So good!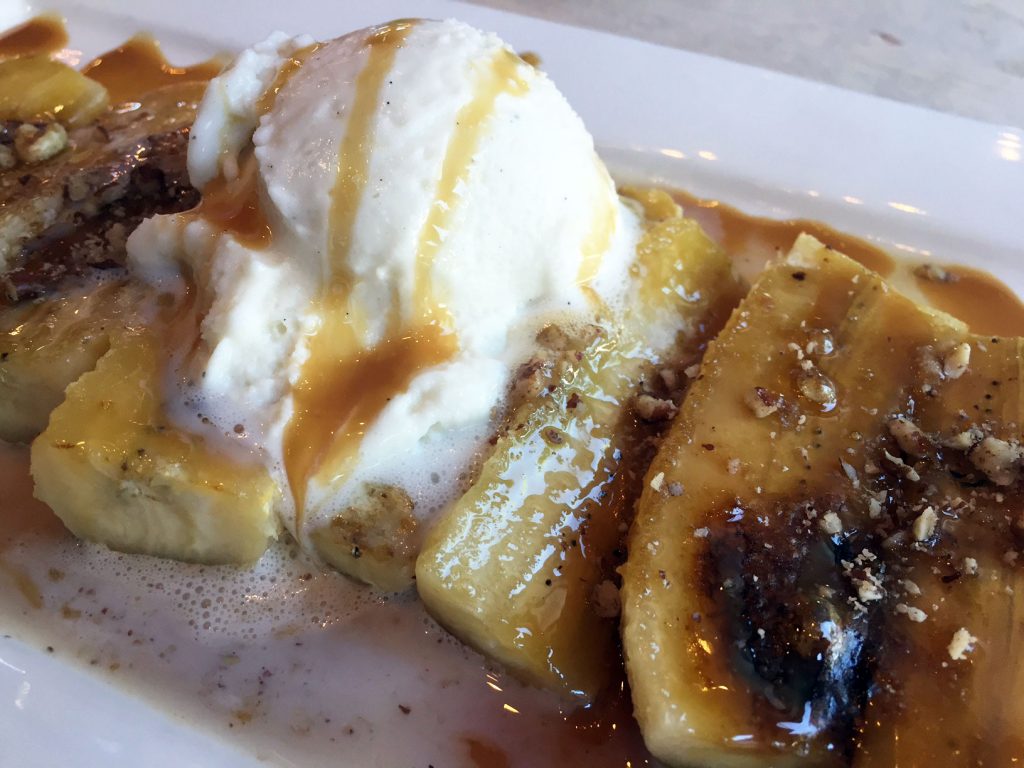 The new spring menu is now available at all 30 Famoso locations throughout British Columbia, Alberta, Saskatchewan, and Ontario. Find your closest Famoso at famoso.ca/locations.
DISCLOSURE
Thanks to Famoso for hosting us for dinner. Although our dinner was paid for, all opinions are my own.