Disclaimer – California Cling Peaches has sponsored this post but all thoughts and opinions are my own.
Doesn't this seem like it's been the longest winter ever! I thought that by escaping the cold in January, it would shorten this cold spell but it does seem never ending.
I've decided to forget the cold and dream of Spring, in particular Easter and Mother's Day. These occasions are perfect for a tea party, don't you think?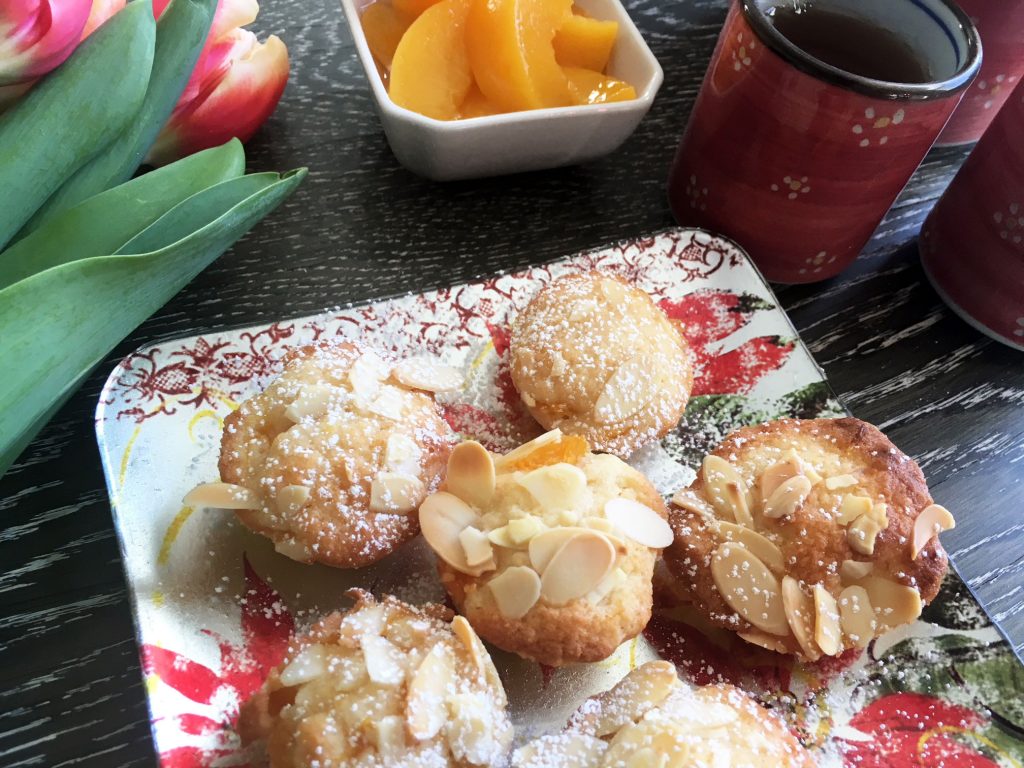 These mini peach and almond cups are perfect with tea, or coffee if you prefer. The peaches bring a brightness, a touch of sunshine while the almonds make them filling and provide a great texture. The combination is very delicious.
…