Disclosure: I am working with Springfree Trampoline as an ambassador and have been compensated.  All views and opinions are my own.
Less than one month until Christmas! As I put together my favourite things for my Holiday Gift Guide (coming soon), one thing is at the top of my list – a Springfree Trampoline!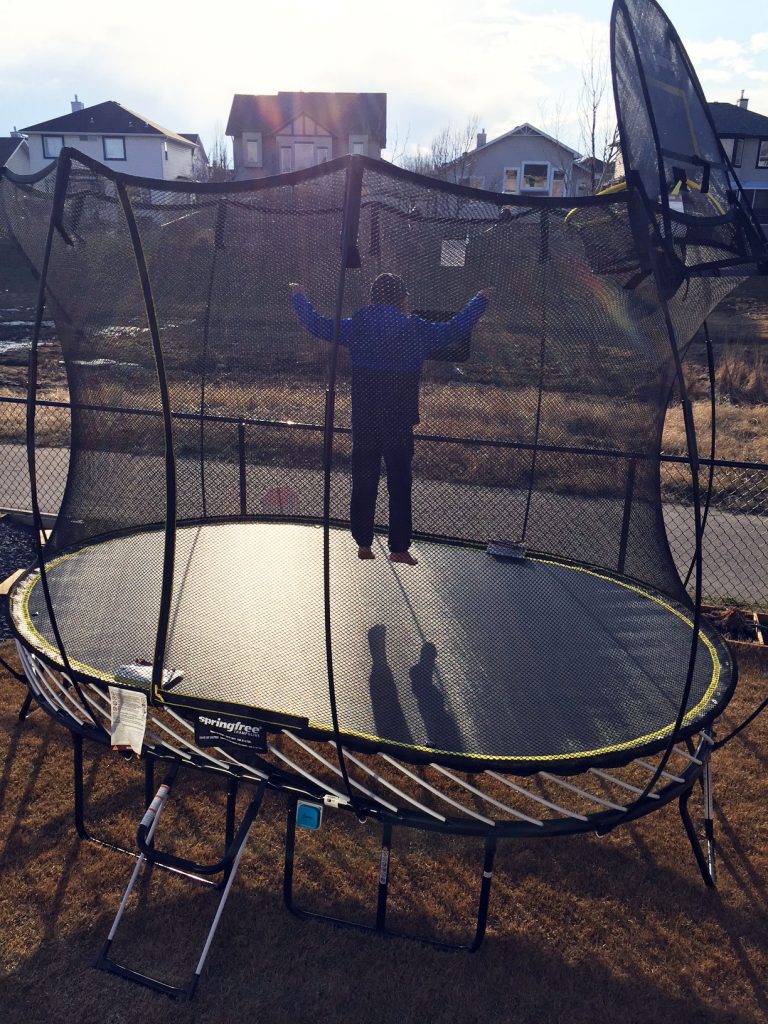 We've had our trampoline since April and we have loved every minute of it! It's the perfect excuse to get the kids outside and work off any extra energy. They think they are out there for fun and a good time but it makes this Mamma happy that they are getting some exercise.
I know that people usually consider trampolines in the Spring or Summer but with Springfree, you can leave the trampoline up all winter long! Springfree Trampolines are made of all-weather parts. With no springs to contend with, there is no chance of rust. Rust-free composite rods, a UV-resistant polypropylene mat and safety enclosure make this baby easy to enjoy all year long.
Winter Care
Clear away any snow off your trampoline with a soft-bristled brush or broom. That's it! Do this often and your trampoline will be ready for jumping any time.
Winter Fun
Get your trampoline holiday ready by making it look festive. All you need is a string of lights to get your trampoline in the spirit. The sun is setting super early these days but the lights encourage jumping all evening long.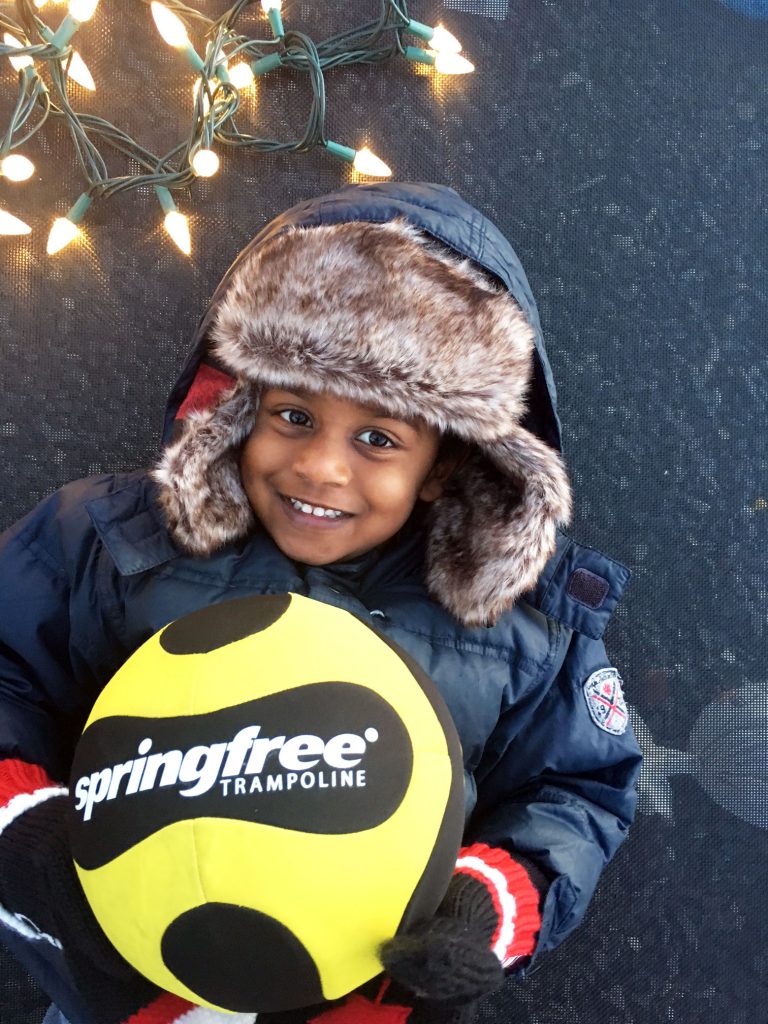 Snow angels are great but even more fun on the trampoline! Being bundled up in so many layers, it's sometimes nice to just plop down on the mat and enjoy the snow.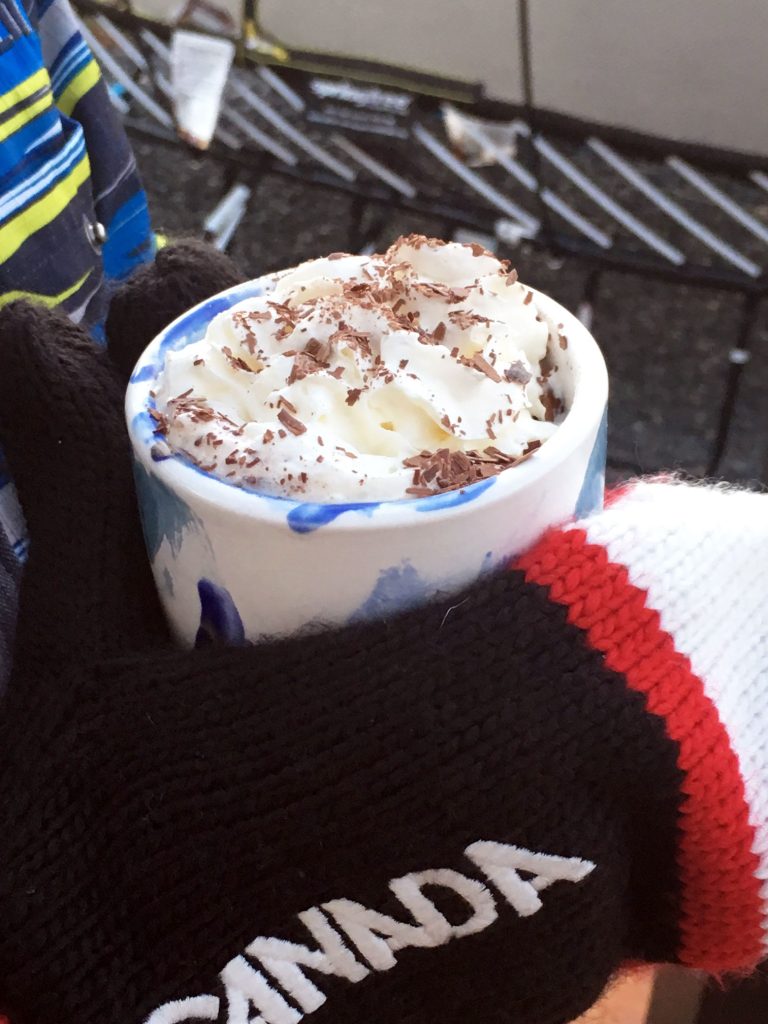 After an afternoon of jumping, something hot is in order. Hot apple cider or hot chocolate…extra whipped cream please!
The Perfect Gift
A Springfree Trampoline is the perfect gift for the whole family! It's not just for the kids and it's a great way to have fun and enjoy some fresh air every day.  Click here for more info on all the various sizes and options.
Just in Time for Christmas
Get FREE delivery, installation, FlexrStep and Shifting Wheels when you buy a trampoline. Offer ends December 24, 2017. Click here for more info.