A couple of weekends ago, we headed to Banff to see the Santa Clause Parade. We are so lucky to have the mountains so close by and we were excited for this much needed escape.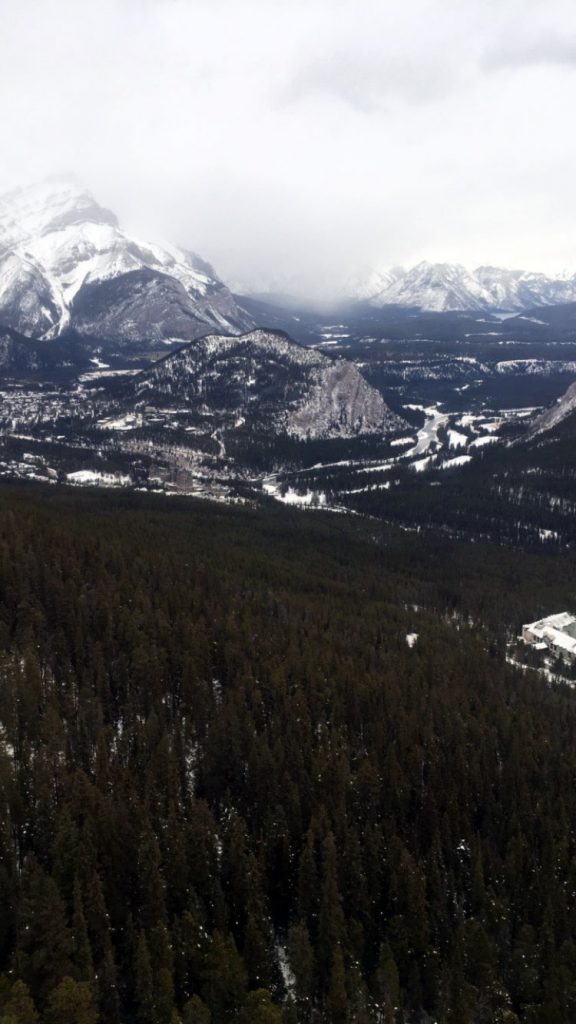 Before heading back to Calgary the next day, we headed up the mountain on the Banff Gondola and checked out all their offerings just in time for Christmas.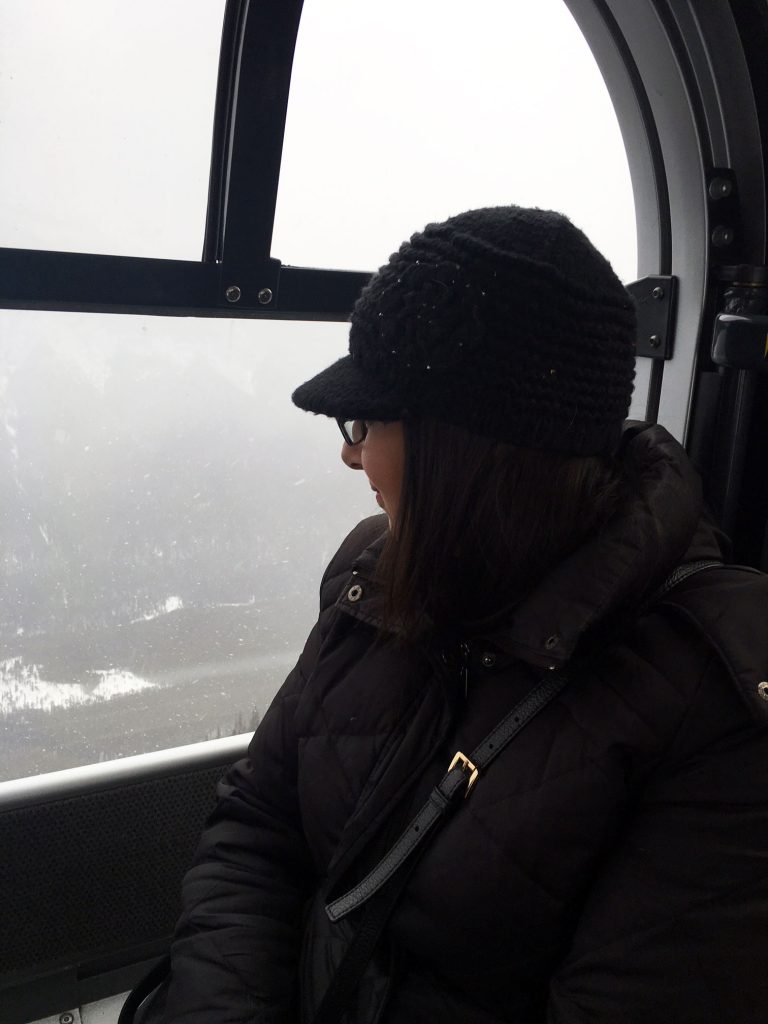 There were so many fun activities at the top. The kids started at the gift-making station where they decorated frames. They then had their pictures taken at a Christmas display. The complimentary picture was added to the frame they had made. These pictures are now at home, sitting on my mantle. What a fantastic keepsake.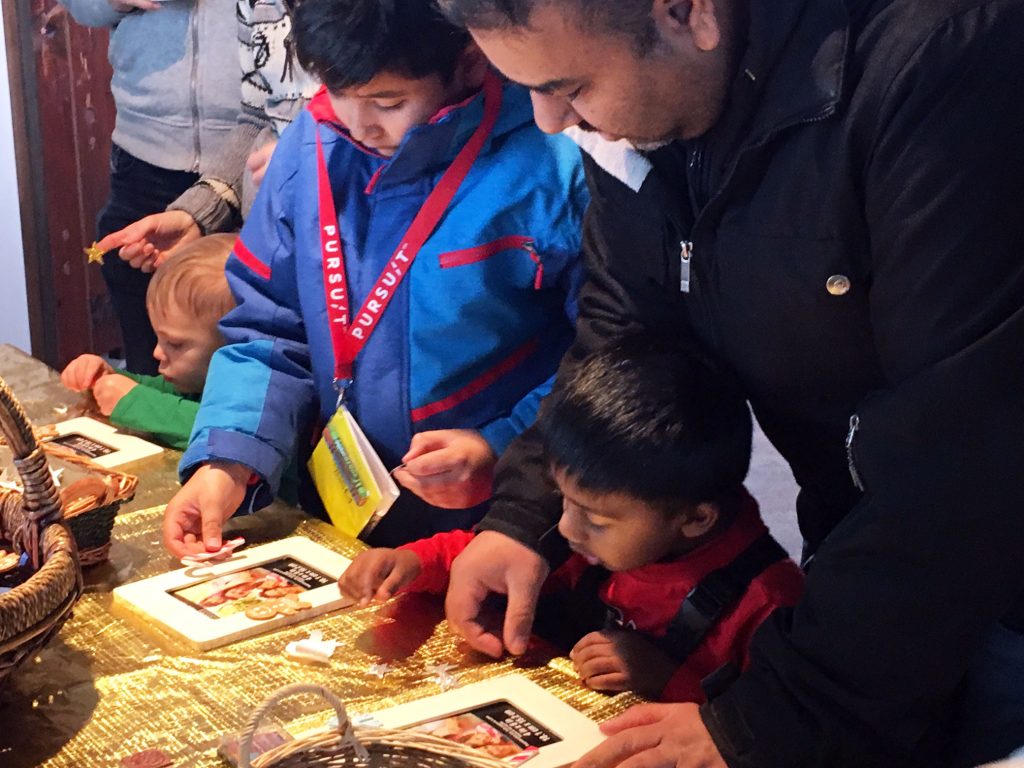 When we were up there, the big guy was there ready to take pictures with the kids. They also had a station where the littles could write their letters to Santa. Apparently, if you write to Santa from up there, he will write you back!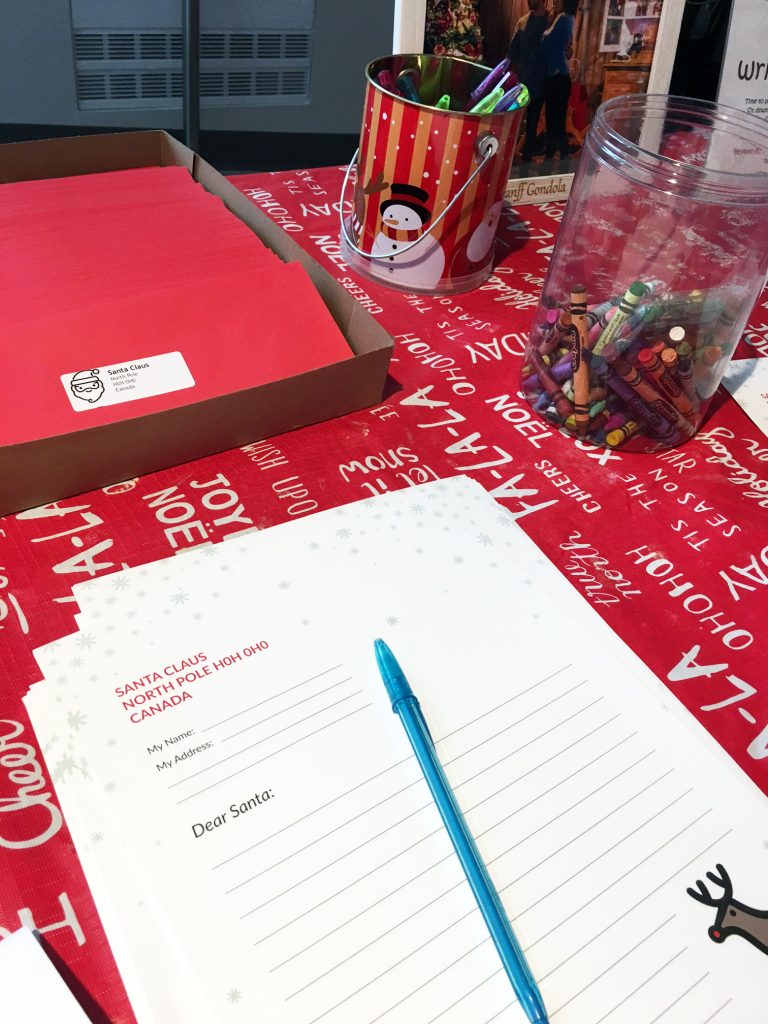 We headed down to the cookie decorating station where the kids had a choice of decorating gingerbread men or chocolate chip cookies. They were set up with bottles of icing and lots of candies for decorating. The cookies tasted really good by the way.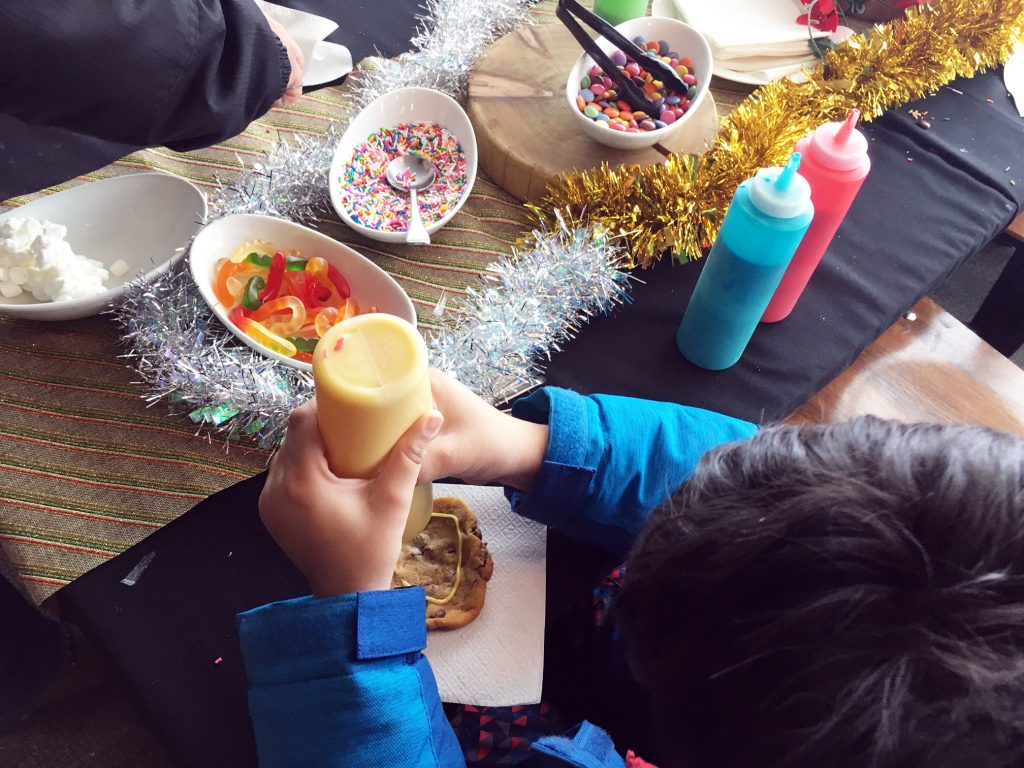 They also had a Christmas movie playing five times each day, featuring a 20 minute animated film. The Disney Christmas film will be playing every Saturday and Sunday and even on Christmas day.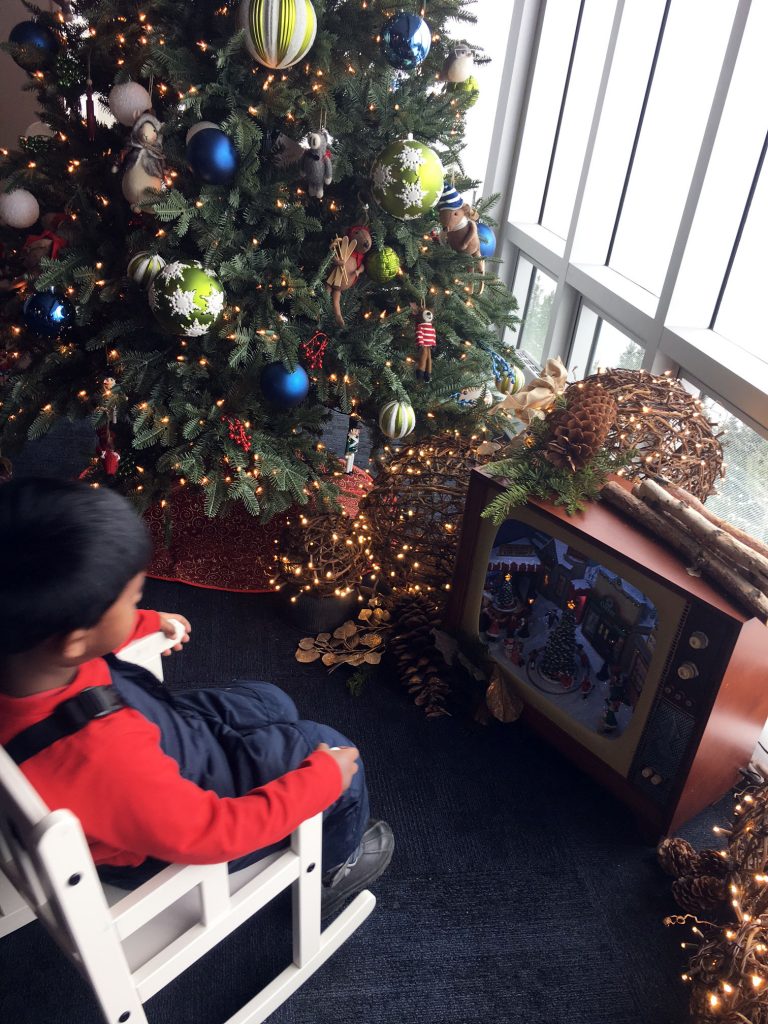 We had a fabulous time celebrating Christmas up at the top and highly recommend it. Click here for more information so you can enjoy the festivities too. Thanks to Brewster and Banff Gondola for having my family up for the day!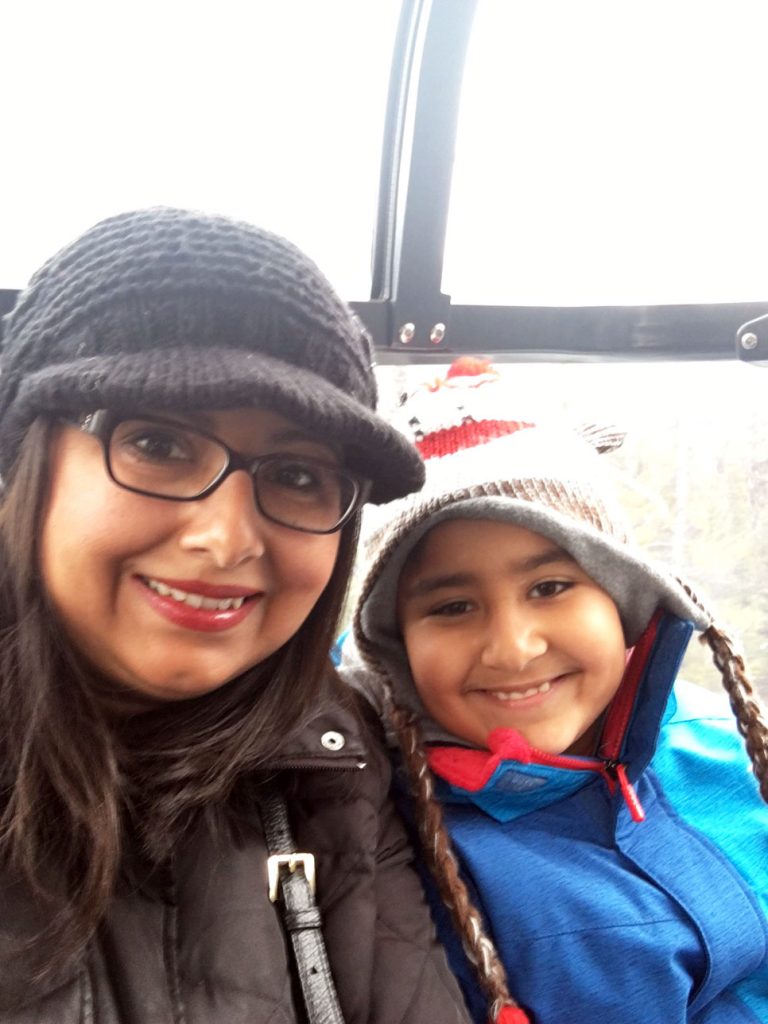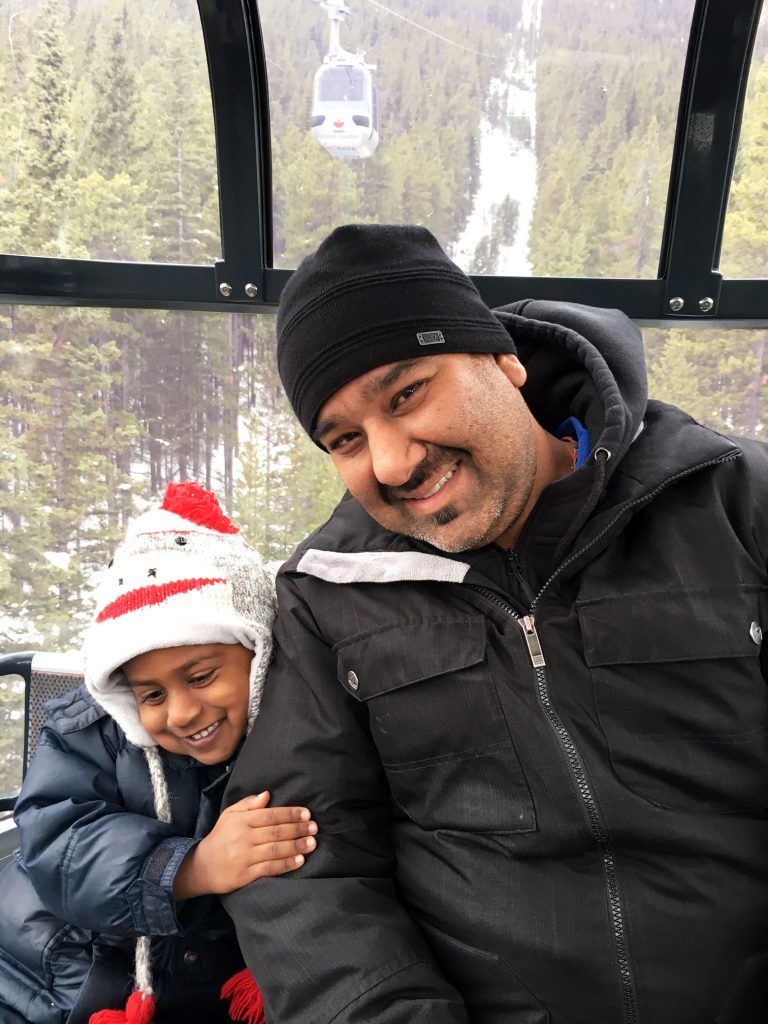 Banff Gondola
Located at the base of Sulphur Mountain at the end of Mountain Avenue in Banff, Alberta in the heart of the Canadian Rockies.
Hours: 9am to 8pm
https://www.banffjaspercollection.com/attractions-sightseeing/banff-gondola/experience/