Disclaimer – California Cling Peaches has sponsored this post but all thoughts and opinions are my own.
Doesn't this seem like it's been the longest winter ever! I thought that by escaping the cold in January, it would shorten this cold spell but it does seem never ending.
I've decided to forget the cold and dream of Spring, in particular Easter and Mother's Day. These occasions are perfect for a tea party, don't you think?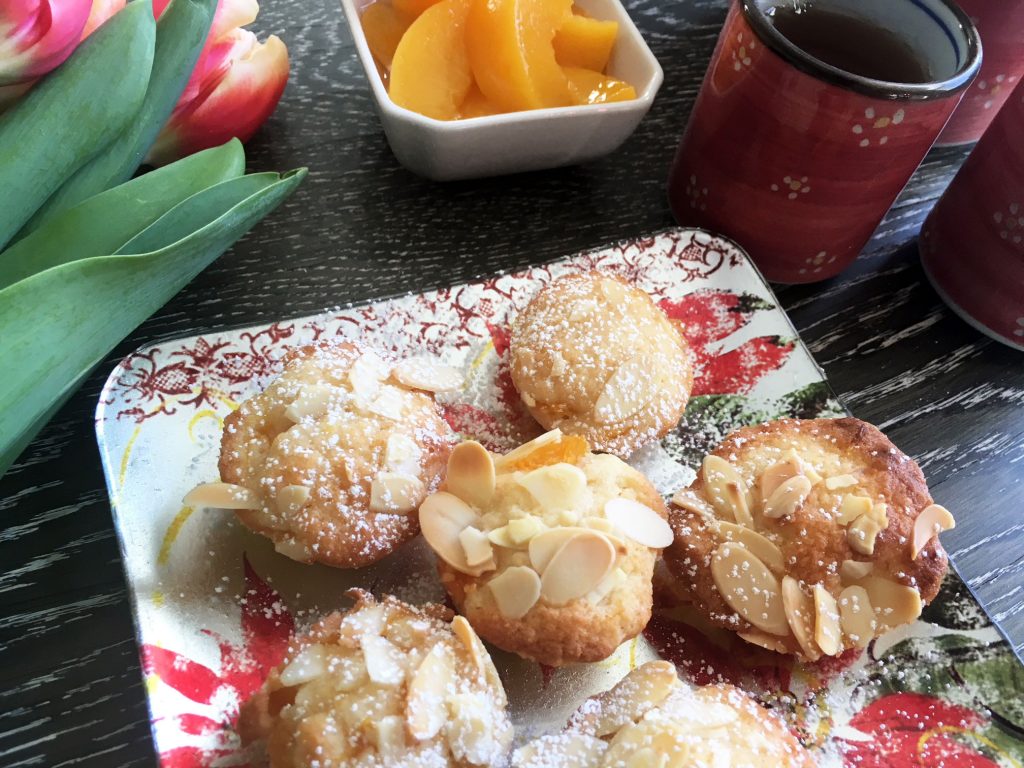 These mini peach and almond cups are perfect with tea, or coffee if you prefer. The peaches bring a brightness, a touch of sunshine while the almonds make them filling and provide a great texture. The combination is very delicious.
These little bites are packed with California cling peaches. California cling peaches are picked and packed in their own juices, usually within 24 hours to ensure they retain their appearance, texture, flavour and nutritional content.  According to a study by the Linus Pauling Institute at Oregon State University, canned peaches are higher in antioxidants and Vitamin A and are nearly four times higher in Vitamin C and 10 times higher in folate than fresh peaches.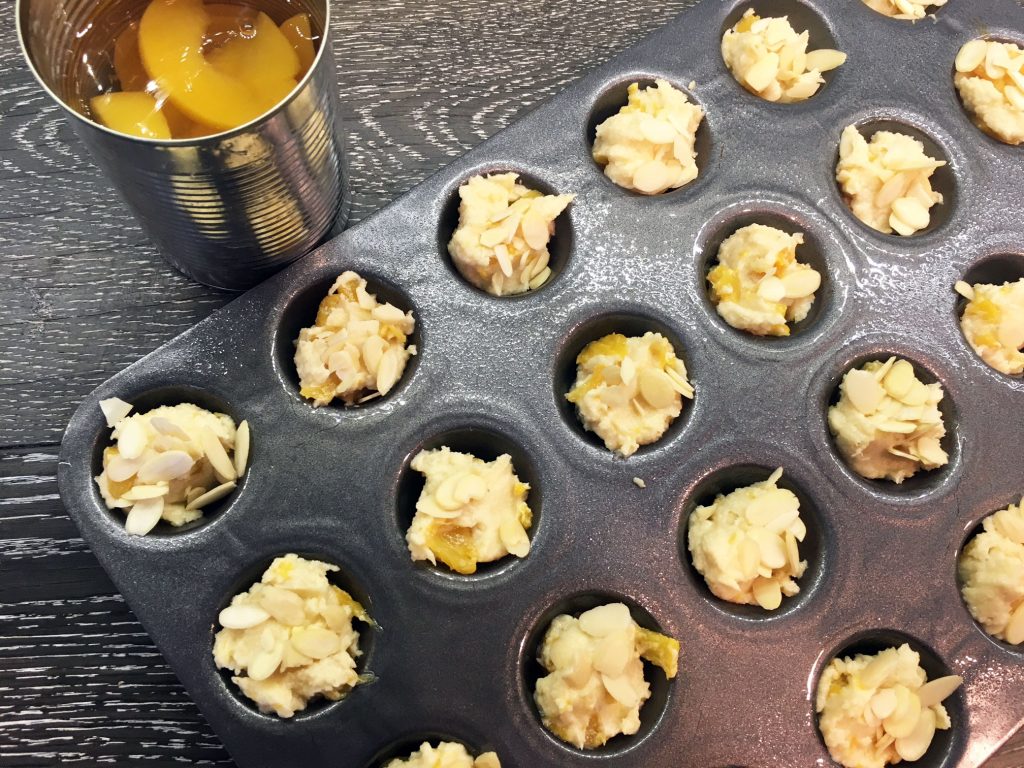 These morsels are also packed with one of our favourite nuts, almonds. Full of fibre and protein, almonds are a source of vitamin E. Perfect for helping you stay full.
Since these gems are mini, you only need to bake them for 15 minutes. So go ahead, mix up a batch, brew a cup of tea and dream of warm sunny days.
Mini Peach and Almond Cups
Ingredients
½ cup salted butter
¾ cup sugar
1 egg
1 tsp vanilla extract
1 cup ground almonds
¾ cup flour
½ tsp baking powder
1 398mL can California Cling Peaches, drained and chopped
¼ cup sliced almonds
Instructions
Beat together the butter and sugar until well combined.
Add the egg and vanilla.
Add all the dry ingredients until well mixed.
Mix in the chopped peaches.
Grease a mini muffin pan and put a heaping teaspoon of batter into each cup.
Sprinkle the almonds on top.
Bake at 350 degrees for 15 minutes. Makes 36 mini cups.
7.8.1.2
45
https://foodmamma.com/2018/02/mini-peach-and-almond-cups/