Disclaimer – California Bartlett Pears has sponsored this post but all thoughts and opinions are my own.
When my kids polish up things like a salad and ask for more, you know a recipe is a keeper. This roasted pear, fennel and shrimp salad was a hit!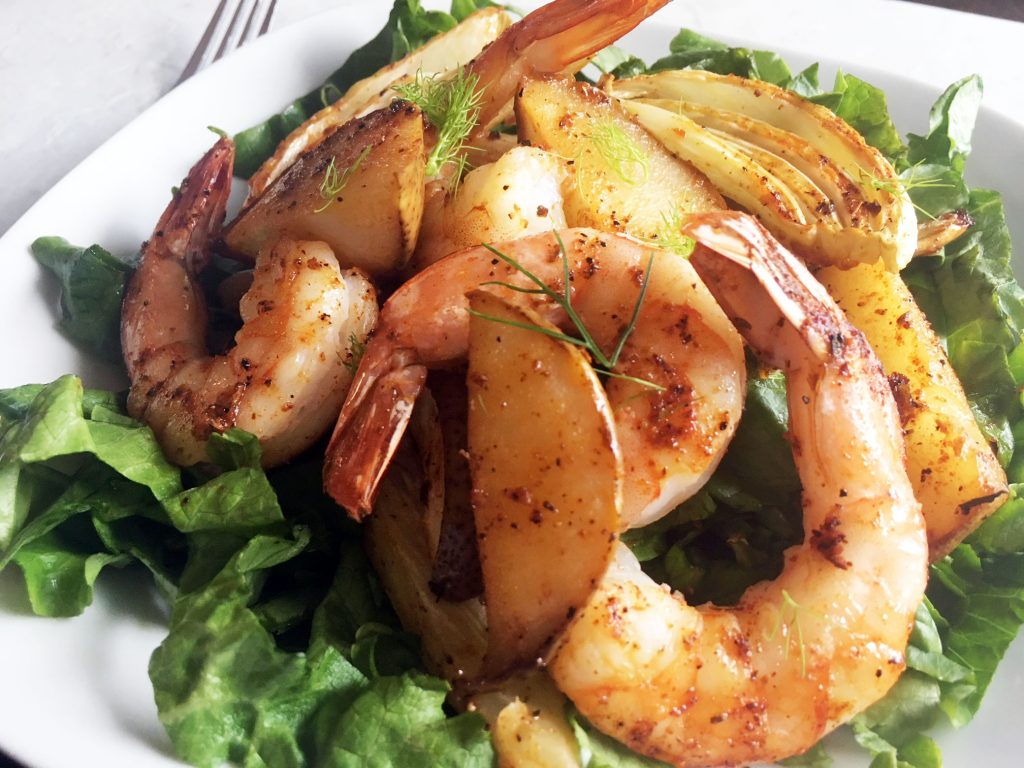 When we moved into our house 3 years ago, we planted a pear tree. It was a young tree and we knew that it would be a few years until we reaped its rewards. This year, I think we are finally going to see a good harvest and we can't wait.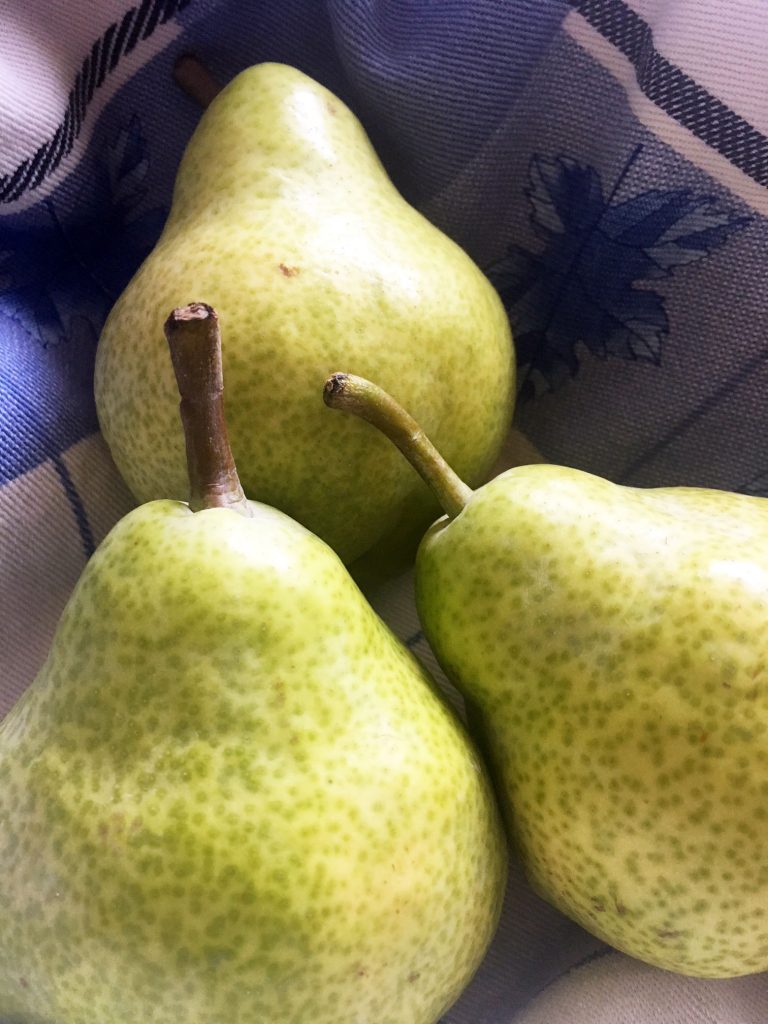 It will be at least another month until we can enjoy our own pears. In the meantime, we are enjoying California Bartlett Pears. California Pears are only in season for a short amount of time, several weeks in July and August, well before the Canadian pears are ready.
California Pears contain antioxidants, and are a good source of fibre, and a source of Vitamin C, potassium and folic acid.  For information and recipes visit www.calpear.com.
I've been making a conscious effort to include extra fruit and vegetables in every meal. Most times, pears make it into desserts but this time, I wanted to make it a main.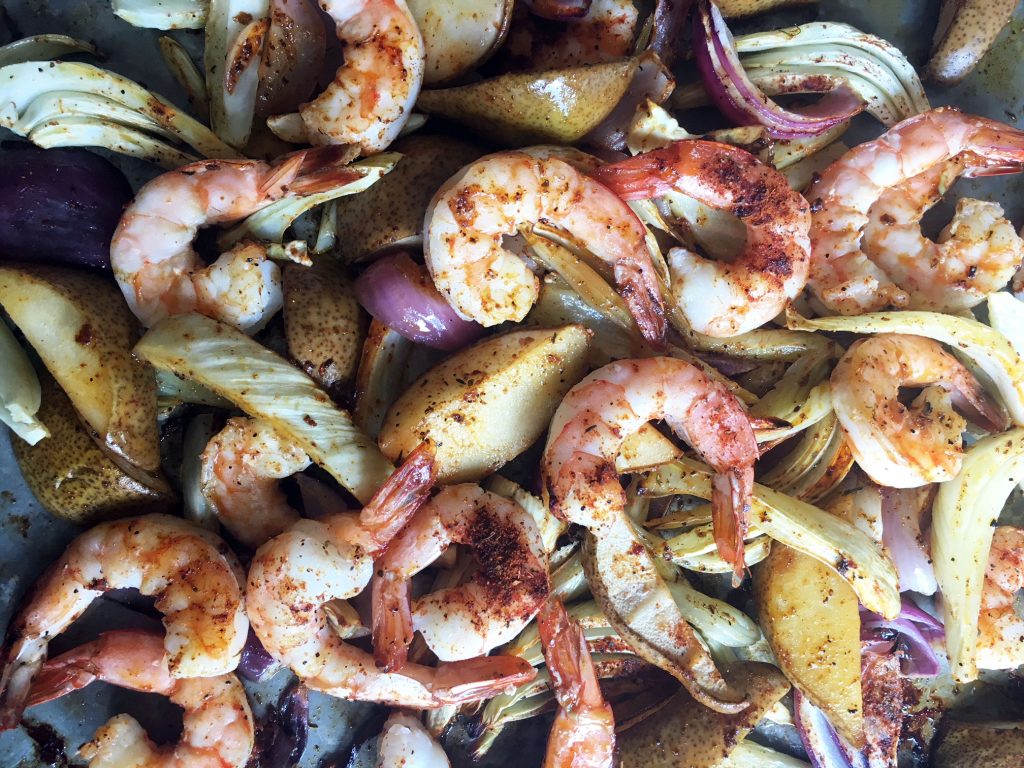 I roasted the pears with fennel, red onions and shrimp and seasoned it all with my favourite Cajun seasoning. The result was caramelized fruits and veggies which were full of flavour. The pears were nice and sweet and the fennel and onions gave the perfect bite. We served the roasted goodness on top of greens. This makes the perfect salad, with no dressing required!
Roasted Pear, Fennel and Shrimp Salad
Ingredients
2 California Bartlet Pears, sliced
1 fennel bulb, sliced
1 red onion, sliced
1 pound shrimp
1 head lettuce
1 – 2 TB Cajun seasoning
salt
oil
Instructions
Slice the pears, fennel and red onion into similar chunks.
On a sheet pan, place the pears, fennel, red onion and shrimp. Drizzle with oil, and sprinkle with Cajun seasoning and salt.
Bake at 350 degrees for 30 minutes. At 30 minutes, the shrimp should just be done. Remove them from the pan and and place the pan back in the oven for an additional 15 minutes.
Serve the baked ingredients on a bed of lettuce. Enjoy!
7.8.1.2
57
https://foodmamma.com/2018/08/roasted-pear-fennel-and-shrimp-salad/