This pear, cardamom and pistachio cake is warm and fresh and perfect for sharing.
Disclaimer – California Bartlett Pears has sponsored this post but all thoughts and opinions are my own
Pear season in Canada is still a month away but if you can't wait to eat the delicious crisp fruit, Bartlett Pears from California are available now. California Bartlett Pears are available for several weeks in July and August and are grown on 60 small family farms in the US. These farms are leaders in natural growing methods as well as in natural pest control and fertilizer reduction.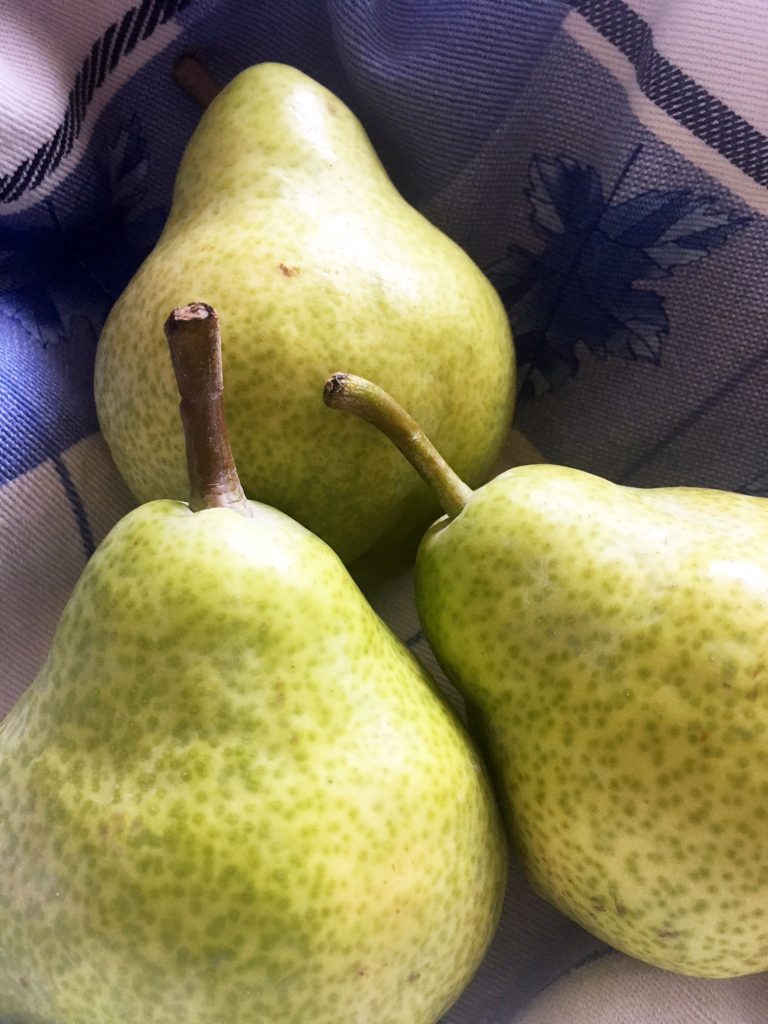 California Pears contain antioxidants, and are a good source of fibre, and a source of Vitamin C, potassium and folic acid. Not only do they make a great portable snack, they make some very delicious meals.
It's so easy to use pears in many recipes.  I had an image of a cake with pear slices and pistachios and set out to make something that could be shared.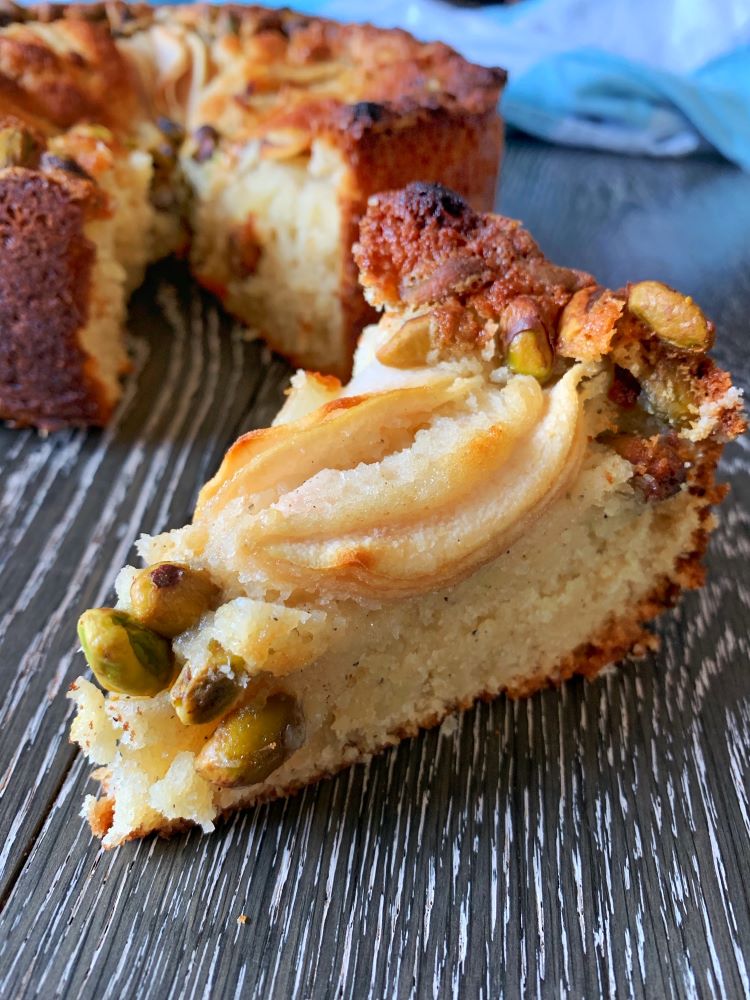 Cardamom provides the warmth in this cake, while the sliced pears provide a nice sweet touch. The pistachios add a delicious texture to the cake. It's perfect with tea or coffee and enjoying with friends.
For information and recipes visit www.calpear.com
Pear, Cardamom and Pistachio Cake
Ingredients
1 cup butter
1 ¼ cup sugar
1 tsp vanilla
2 eggs
1 cup sour cream
2 cups flour
½ tsp baking soda
1 tsp salt
1 ½ tsp baking powder
1 tsp cardamom powder
2 California Bartlett Pears
½ cup pistachios
Instructions
Combine the butter and sugar and beat for a couple of minutes.
Add the vanilla and eggs until incorporated.
Add the sour cream.
In a separate bowl, combine the dry ingredients and add to the butter and sugar mixture.
Put batter in a greased pan.
Slice the pears and arrange them on the cake along with the pistachios.
Bake at 350 degrees for 1 hour. If the pears are juicy, you may have to bake the cake for an extra 15-20 minutes. Be sure to check with a toothpick.
7.8.1.2
97
https://foodmamma.com/2019/08/pear-cardamom-and-pistachio-cake/
Looking for more Pear recipes: