This pineapple mojito mocktail is a combination of pineapple, lime and mint which makes the most delicious drink. Perfect for enjoying in the heat!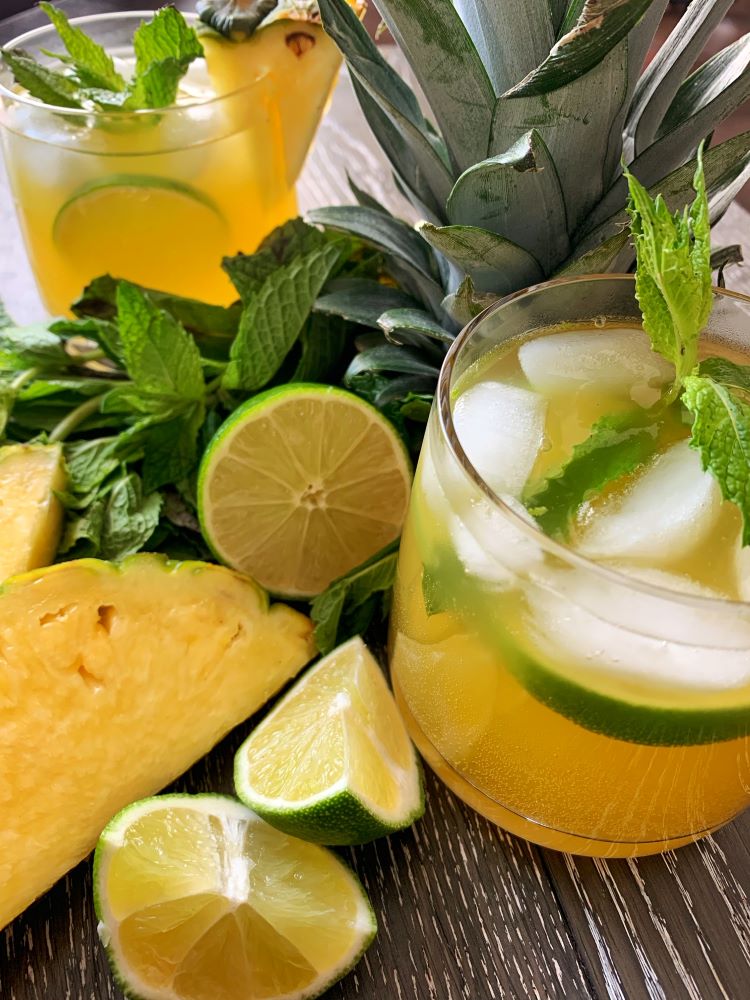 It's no secret that one of my favourite drinks is a mojito. Who can resist the lime and mint combo? It's especially welcome on those hot days when you just crave something cold and refreshing.
I was thinking of a good way to spin this drink and the one thing that came to mind was pineapple. We have been eating a lot of it lately and a pineapple mojito mocktail just seemed like a great concept.
It's sometimes easier to create a cocktail from a mocktail recipe so that is where I started. You can easily make this boozy with the addition of rum.
I muddled some chunks of pineapple with some torn sprigs of mint, agave syrup (affiliate link) and lime juice. Once that's been combined well, just add some pineapple juice and top off with some lemon-lime soda.
Pineapple Mojito Mocktail
Ingredients
2 chunks pineapple
10 springs mint leaves, torn
1 lime
1 TB agave syrup
1 cup pineapple juice
2/3 cup lemon-lime soda
Instructions
In a glass, muddle together the pineapple, mint, the juice of a lime and agave syrup.
Once well combined, add the pineapple juice and soda.
Fill two glasses with ice and divide the mixture evenly.
Garnish with lime slices, mint and pineapple wedges.
7.8.1.2
96
https://foodmamma.com/2019/07/pineapple-mojito-mocktail/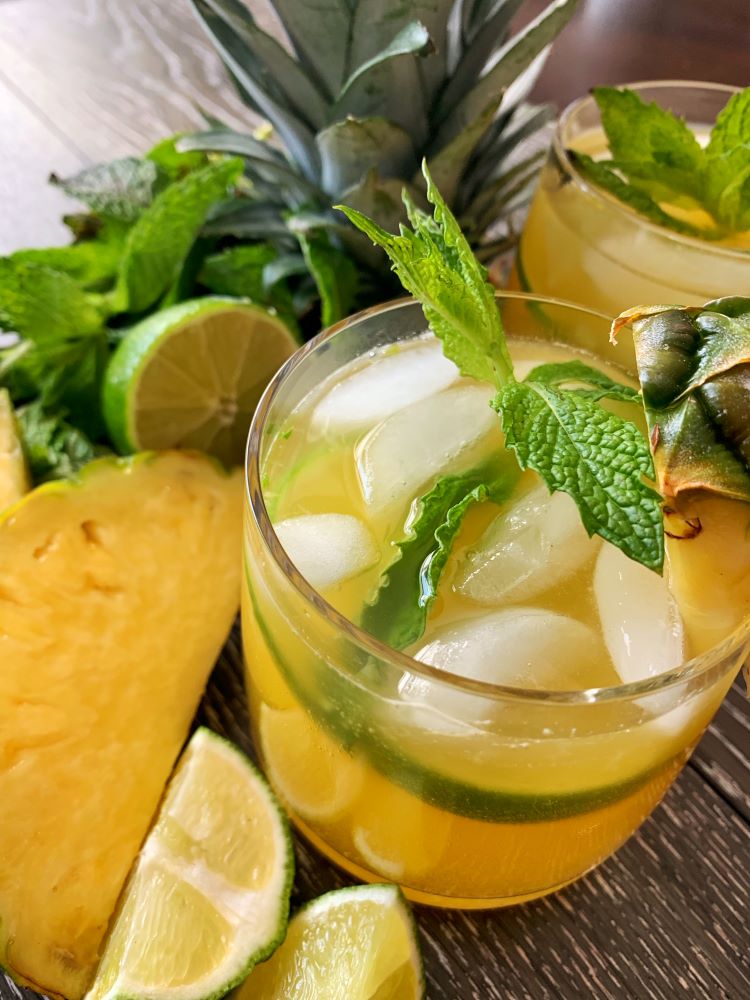 Looking for more mocktails?