Pear and brie is a match made in heaven! The combination is amazing on top of a fluffy, golden dutch baby.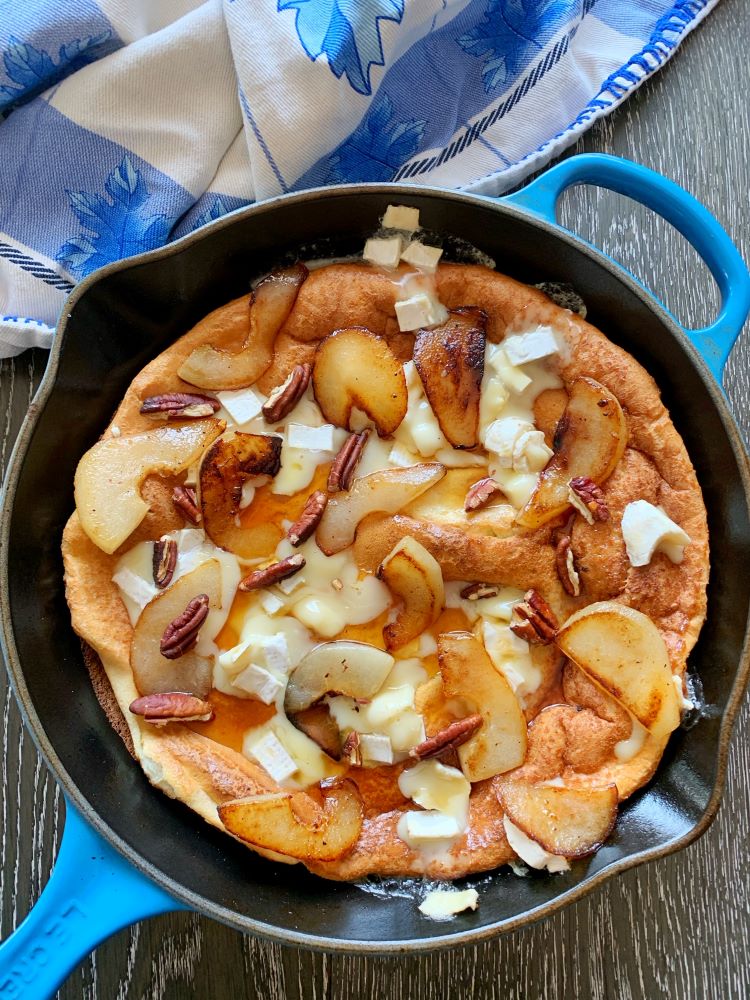 Disclaimer – California Bartlett Pears has sponsored this post but all thoughts and opinions are my own
We are a few weeks out for pear season here in Canada. Luckily, Bartlett Pears from California are available to enjoy now. California Bartlett Pears are available for several weeks in July and August and are grown on 60 farms in the US. These small family farms are leaders in natural growing methods as well as in natural pest control and fertilizer reduction.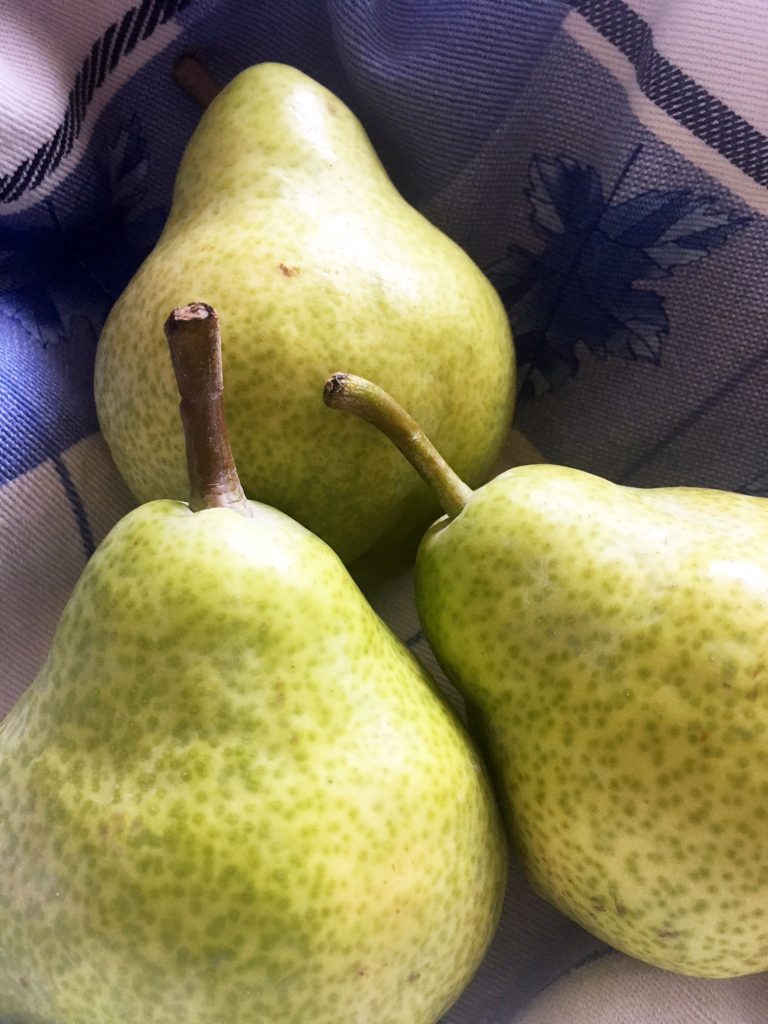 California Pears contain antioxidants, and are a good source of fibre, and a source of Vitamin C, potassium and folic acid. Not only do they make a great portable snack, they make some very delicious meals.
The combination of pears with brie is one of my favourites. The sweetness from the pear with the creaminess from the brie is heavenly.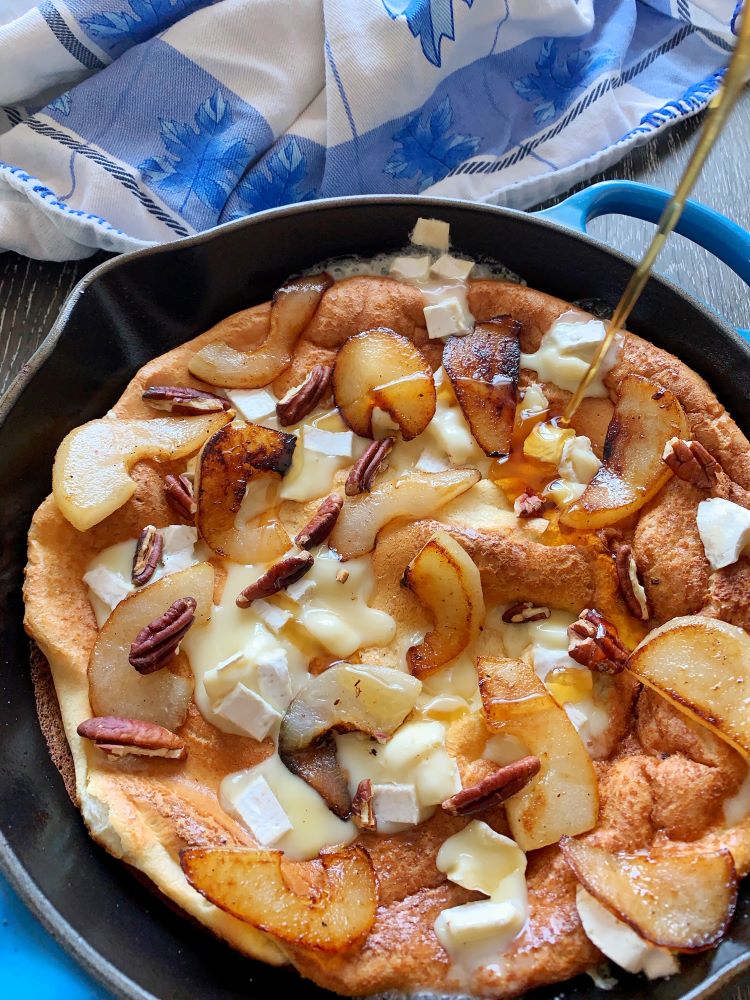 A dutch baby is a mix between a pancake and Yorkshire pudding. Add the batter to a hot pan and bake it until it's puffed up and golden. It can then be topped with your favourite fruit, like pears.
While the oven warmed up, I cooked the pears in butter. I also made the batter in the blender. As soon as the pears were soft and brown, I removed them from the pan and added the batter to the hot butter skillet.
Once the dutch baby is cooked, top with pieces of brie right away so that it melts and the cooked pears. Top with toasted pecans if you desire and drizzle with maple syrup. Perfect for breakfast, lunch or dessert.
For information and recipes visit www.calpear.com
Ingredients
1 California Bartlett Pear, sliced
Butter
½ cup flour
½ cup milk
2 eggs
1 TB sugar
100 g brie, cubed
Pecans
Maple syrup
Instructions
Preheat the oven to 450 degrees Fahrenheit.
Meanwhile, on the stove, in an oven-safe skillet, melt butter and cook the pears until soft and brown.
While the pears are cooking, combine the flour, milk, eggs and sugar in a blender and blend until combined.
Remove the pears from the skillet and pour the batter into the skillet.
Bake in the oven for 15 minutes until it's puffy and golden.
Remove the dutch baby from the oven and immediately place the brie over the top.
Top with pears.
Garnish with pecans and maple syrup and serve warm.
7.8.1.2
98
https://foodmamma.com/2019/08/pear-and-brie-dutch-baby/
Looking for more Pear recipes: