A couple weeks ago, the kids and I checked out the newest Via Cibo on 14th Street in Calgary. Known for Italian Street Food, Via Cibo serves authentic food using fresh, local ingredients.
Located a couple blocks from 17th Avenue, the place was quite large and had parking. A huge bonus when visiting a restaurant downtown during peak times. When we walked in, right away you notice the open kitchen where you can see your dishes being made.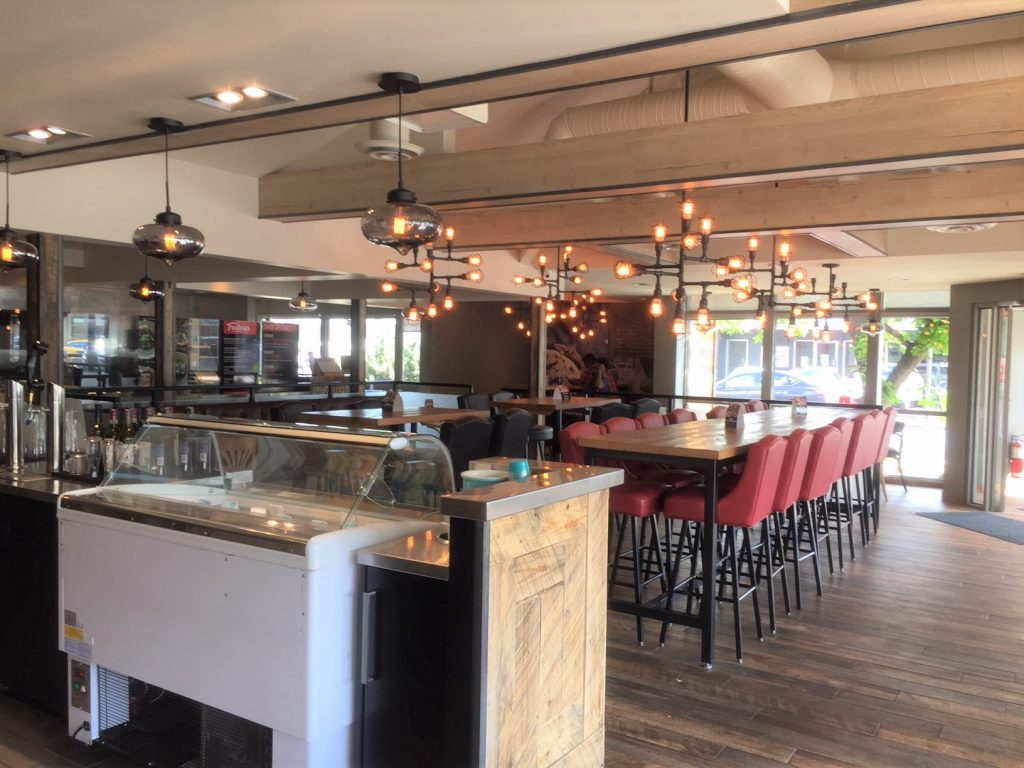 Give me some good fries with a great dip and I am happy. The kids are the same so naturally we had to order the Tuscan Fries. The fries were topped with rosemary, sea salt and truffle oil and finished off with some Grana Padana cheese. They were so good and perfect to munch on while we caught up on our day.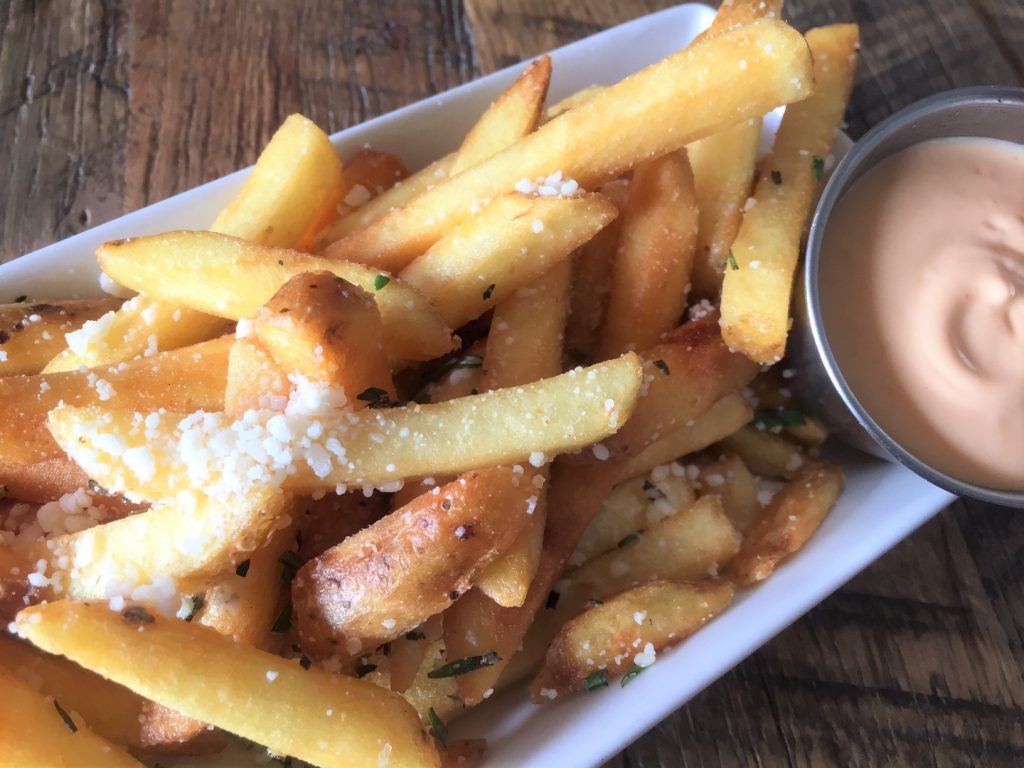 Q ordered the Steak Italiana Panino which was super tasty. The sandwich was filled with grilled steak, arugula, caramelized onions, slow roasted tomatoes, Grana Padano cheese and pesto aioli. Packed with all the good stuff, it was so delicious and Q was super happy with his choice.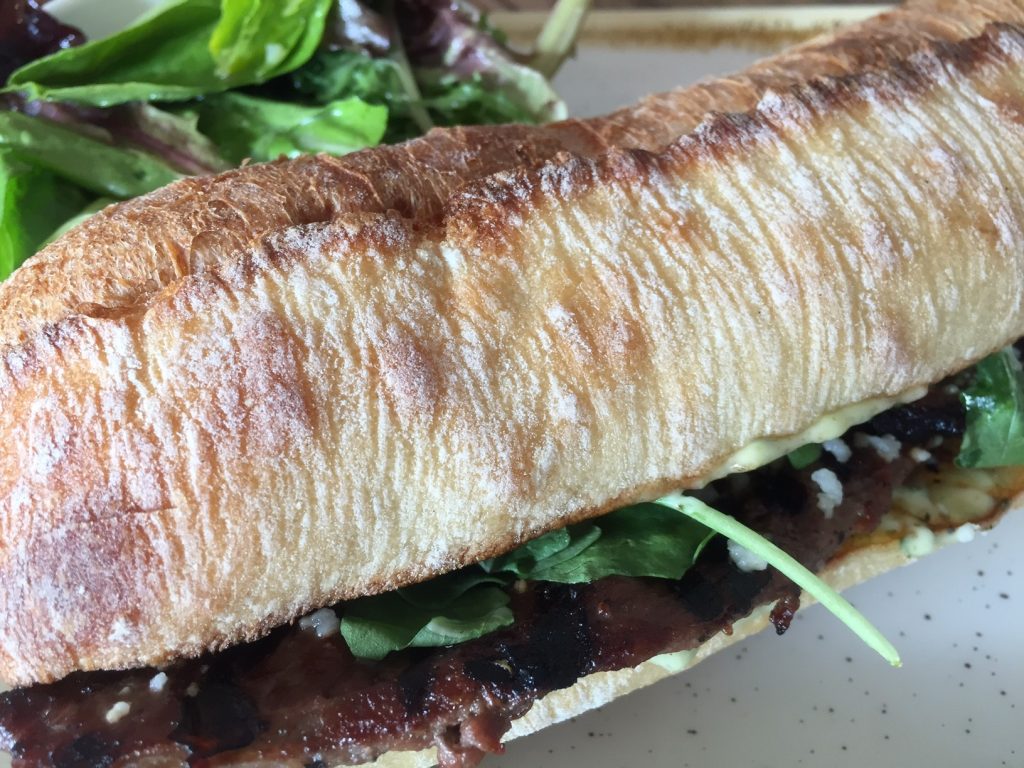 I ordered the Chicken and Portobello dish which was heavenly. Sauteed chicken with meaty grilled Portobello in a garlic white wine cream sauce. The sauce was so good, I wanted to lick my plate. This was served with either side greens, pasta or house salad.  Knowing Z's love of pasta, I ordered it with alfredo sauce and he happily gobbled it up.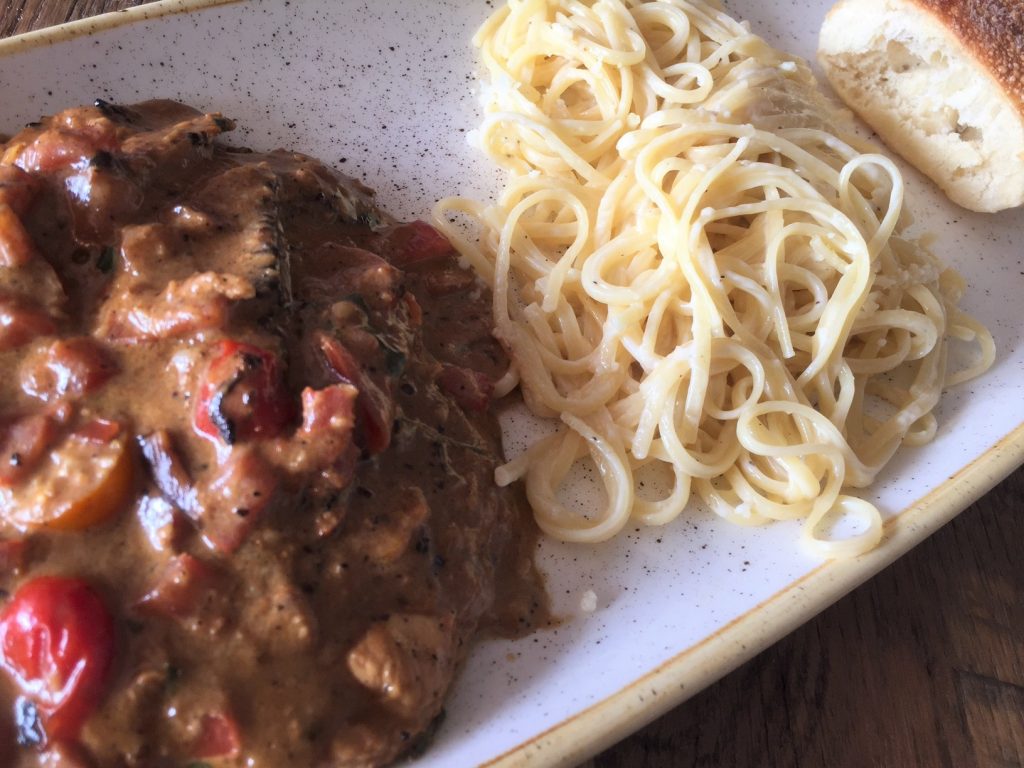 Our meal was filling but how could we resist dessert? Via Cibo carried a whole case of Fiasco Gelato but we got tempted by the Bombolino(??). These freshly made donuts were filled with Nutella and dusted with icing sugar. A perfect little bite.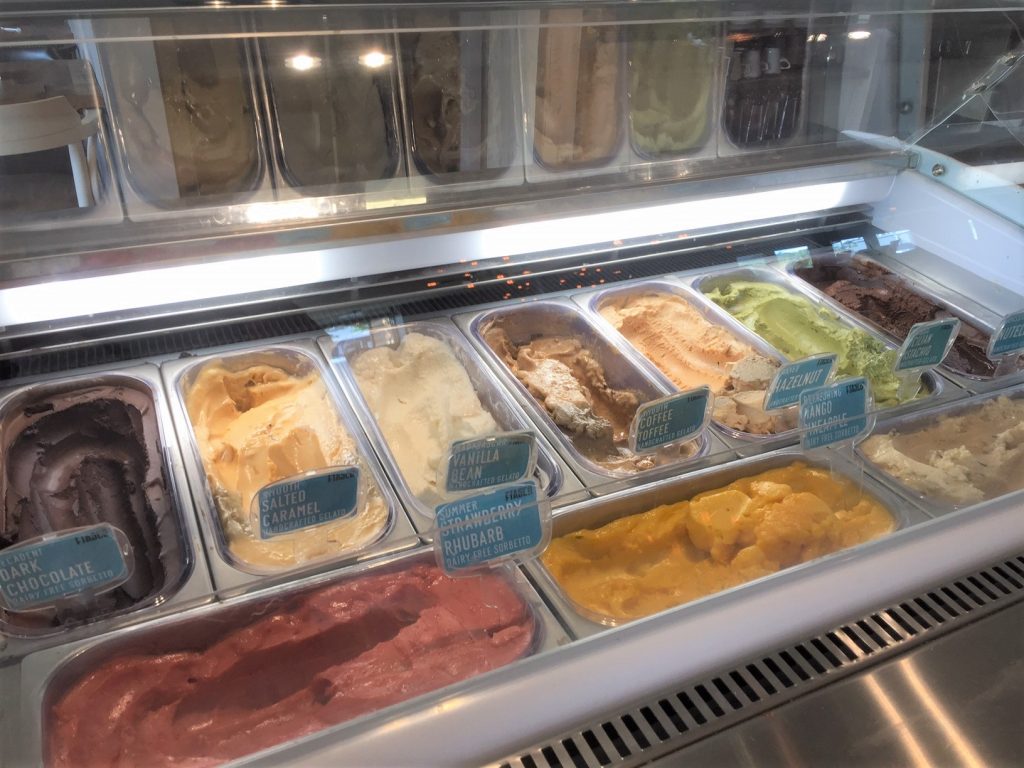 I'd highly recommend checking out the new Via Cibo. They even have a Happy House all week from 2:30 to 5pm and 8:30 to close. Any pizza for $8 – definitely a steal. They even cater! Right now, get $35 off when you order a catered meal. Head on over here for more details.
Disclosure: Via Cibo paid for two of our meals so that we could try out the restaurant. All opinions and thoughts are my own.