This post is my submission for the Mushrooms Appetizer Spotlight Contest which is open to members of Food Bloggers of Canada. The contest is sponsored by Mushrooms Canada for a chance to win 1 Full Conference Pass to FBC 2017.
Summer days for us in Canada mean we are usually outside, grilling our food, and enjoying time with friends and family. We try to make the most of our short summers, so we try to cook as may meals on the bbq as we can.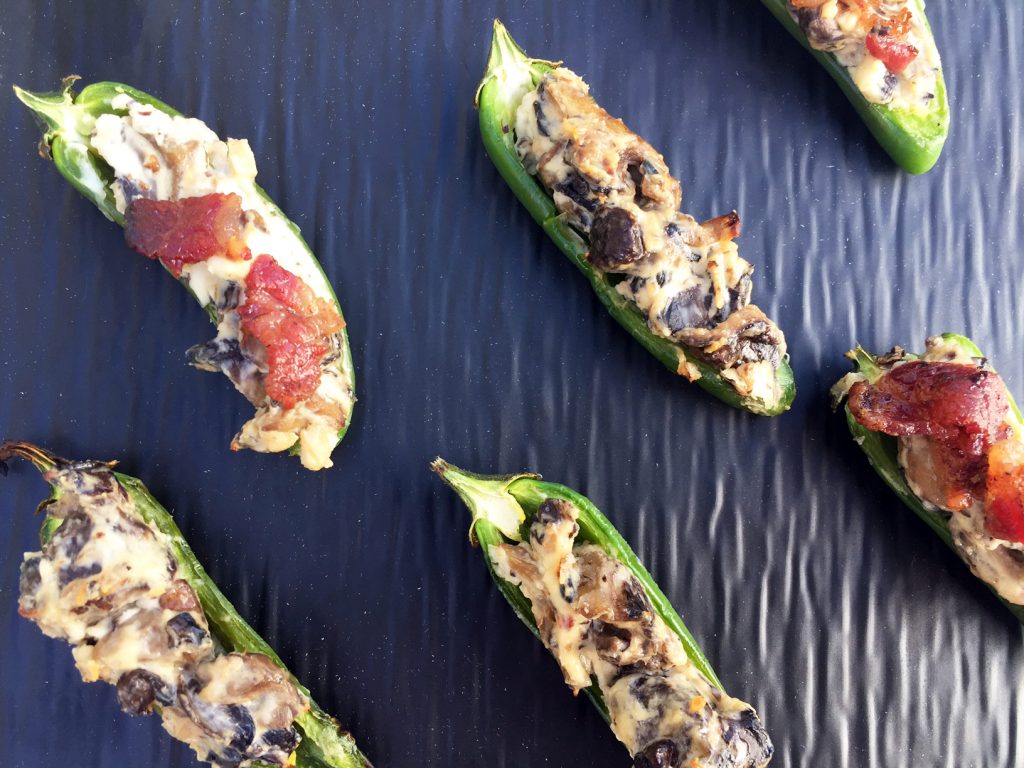 Anyone who knows me know that I love appetizers and could eat a whole meal of them. We have done a few appetizer parties and they have always been a hit. It's always fun to come up with the perfect bite so I loved that this contest meant coming up with an appetizer that showcased mushrooms. These mushroom jalapeno poppers are filling and pack a punch.
I used three different mushrooms for the filling – the Portobellos for their meatiness, the shittake for its full flavour and of course the popular white button. Mushrooms and garlic make a great combination so they were sauteed together until soft. The addition of cream cheese made the meaty filling creamy and delicious.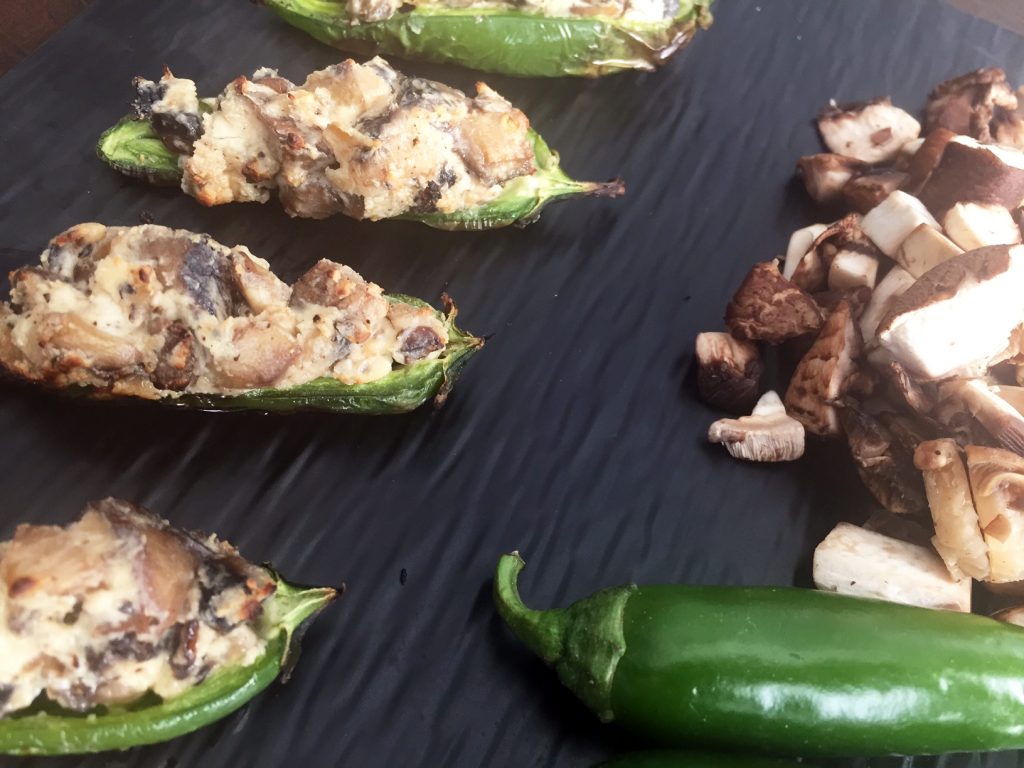 I know jalapeno poppers are usually fried but I really wanted to grill the peppers and not have a coating covering the luscious mushroom mixture. Some of these bold bites were taken over the top with a sprinkle of Canadian Beef Bacon.
These were served at our last bbq and they were a hit. Easy and delicious and perfect for any crowd.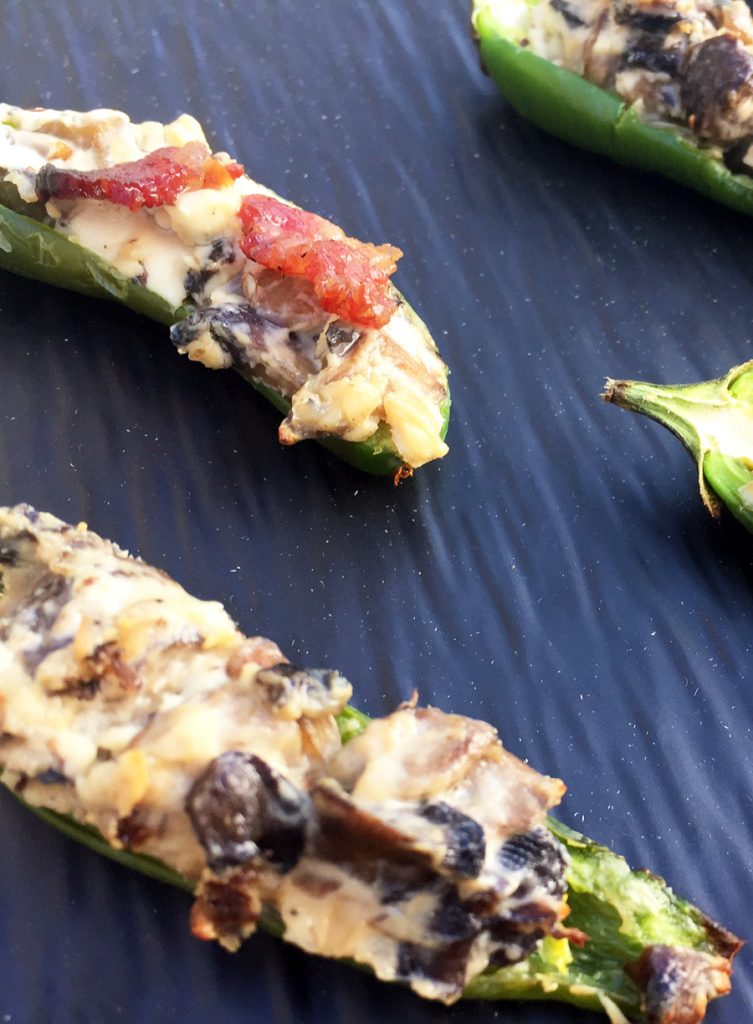 mushroom jalapeno poppers
Ingredients
2 cups mushrooms (portobello, shittake, white button)
2 tsp minced garlic
1/2 package cream cheese
8 jalapenos, split lengthwise
2 strips beef bacon (optional)
Instructions
Chop all the mushroom. For the Portobello mushrooms, remove the gills before chopping.
In a small pan, add some oil and cook the mushrooms with the garlic.
Once softened, add the cream cheese and mix until well combined.
Microwave the split jalapenos for 30 seconds until softened.
Fill the peppers with the mushroom mixture.
Grill until the peppers are blistered.
Top with beef bacon if you desire.
7.8.1.2
22
https://foodmamma.com/2017/08/mushroom-jalapeno-poppers/