Disclaimer – This is a sponsored post but all thoughts and opinions are my own.
It feels like I'm always cleaning around here. Whether is the floors or the carpets or the counters, it seems like I just have to blink and there will be a mess waiting for me. Having the right tools is essential.
A family company, Libman has been around for over 120 years, and has made quality their utmost priority. Since 1896, the family has expanded the business from corn brooms to include the finest mops, brooms, brushes and cleaning tools.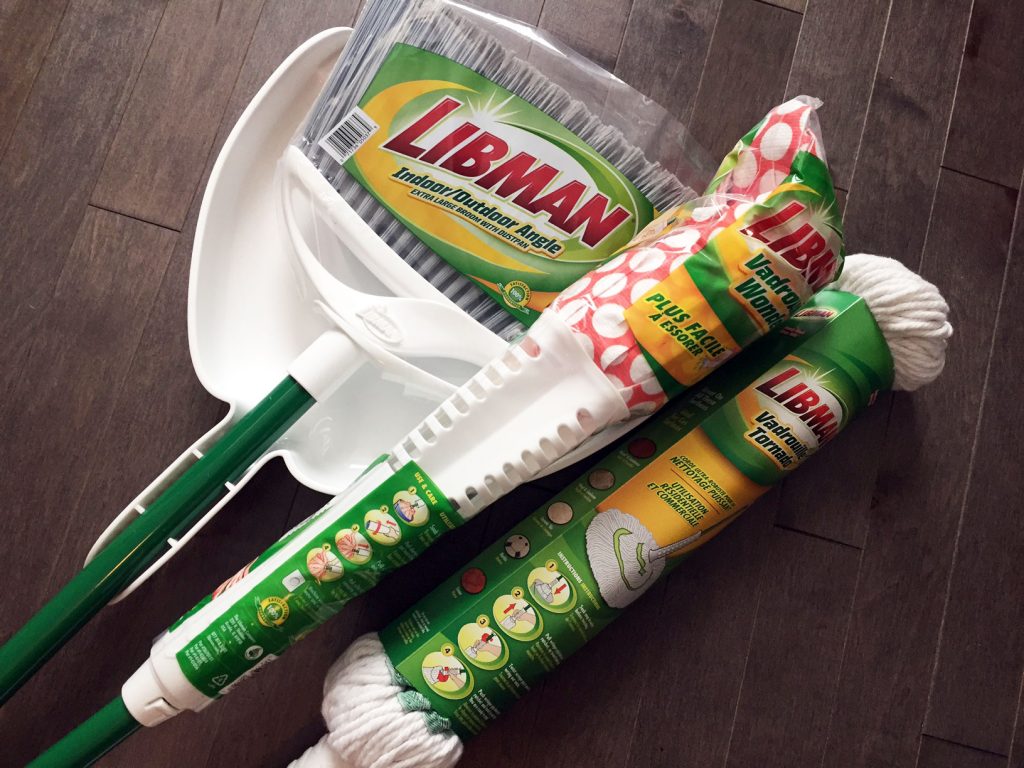 The folks over at Libman sent over a few products for me to try. Before even trying any of the items, what I noticed right away was the quality. These were not handles that were going to break easily by over-ambitious boys trying to help mamma.
I really liked the angled broom that helped get into the nooks and crannies and the Wonder Mop that had an attached wringer making it easy to remove the water.
Libman products are now available in Canada! You can find them at Home Depot and Canadian Tire. Head on over to their website for tips and product info. One tip that was especially helpful was using a Libman mop to clean baseboards. Just dip the mop in a water and white vinegar solution and wipe down baseboards without bending over!
Win!
To celebrate their availability in Canada, Libman wants you to win! Included in the prize pack are:  Wonder Mop, Extra Large Precision Angle Broom with Dustpan, Jumbo Cotton Wet Mop, 4-Gallon Utility Bucket with Wringer and No Knees Floor Scrub.
Comment below for a chance to win. Contest closes on Friday, August 18th, 2017 at 11:59pm MST. Good luck!