Disclaimer – This is a sponsored post but all opinions are my own.
School's been back in session for the big guy for a week but we still have one more week before the little one goes back. Getting ready for back to school meant making sure that not only were the kids set with new threads but, more importantly, shoes! Shoes seem to be the one thing that the kids wear out the most and grow out of the fastest.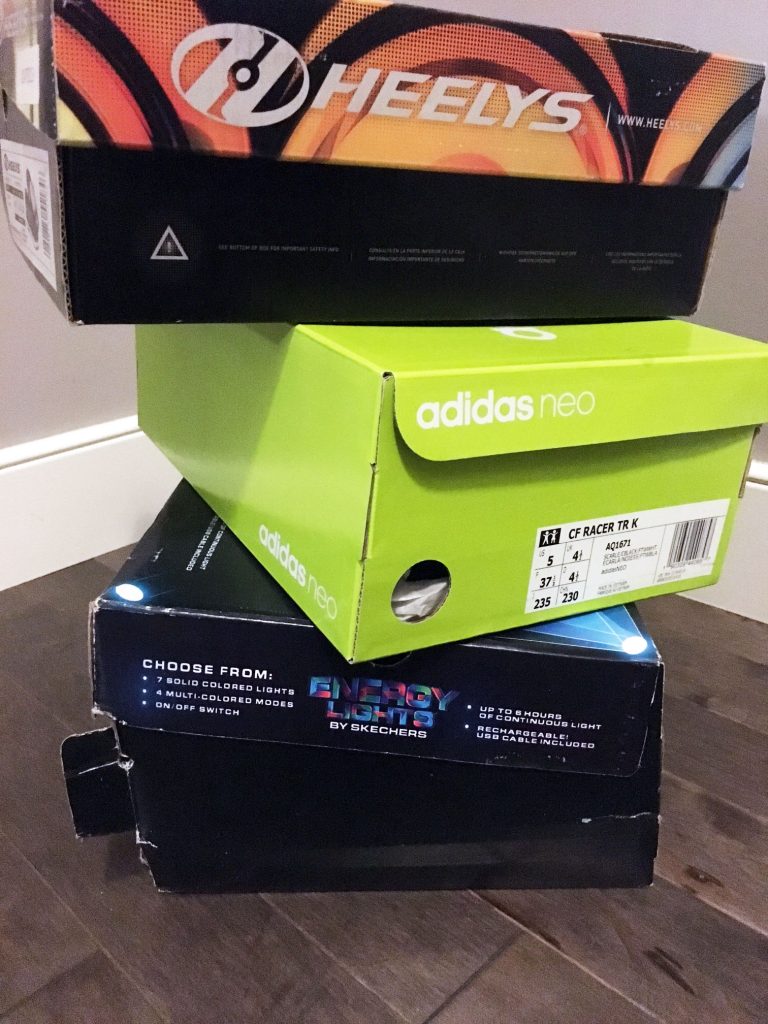 At The Shoe Company and Shoe Warehouse, there is something for everyone and for every need. Non-marking shoes to wear indoors, fun light-up shoes for the playground and let's not forget something sporty for all the extra-curricular activities.
With brands like Nike, Adidas, Skechers and Converse, there is a style that is sure to please even the pickiest child.
The Shoe Company and Shoe Warehouse wants you to check out all that they offer. Enter below to win a $50 gift card. Contest ends on Sunday, September 17th at 11:59pm MST. Winner will be notified by email and will need to respond within 48 hours.