The first time I smelled pumpkin baking was when I was walking the halls of my elementary school a million years ago (or so it seems). The kids in kindergarten had baked some muffins and the delicious smell filtered through the halls. Every time I smell baked pumpkin, it transports me back.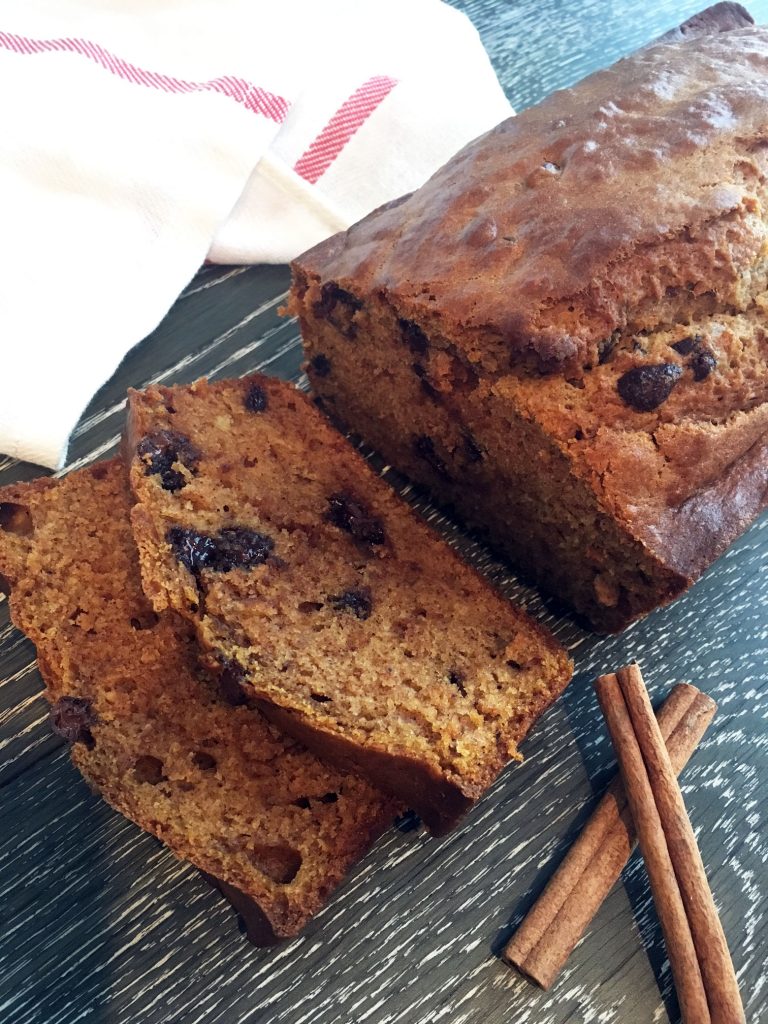 Not much for pumpkin in coffee but pumpkin in cake or muffins, yum! Add in some chocolate? Yes please. I wanted a bread that not only tasted delicious and warm and Fall-like, but one that was moist and this definitely delivers.  The cinnamon and all spice delivers with the warmth and the addition of sour cream makes the bread super moist. No dry crumbs here!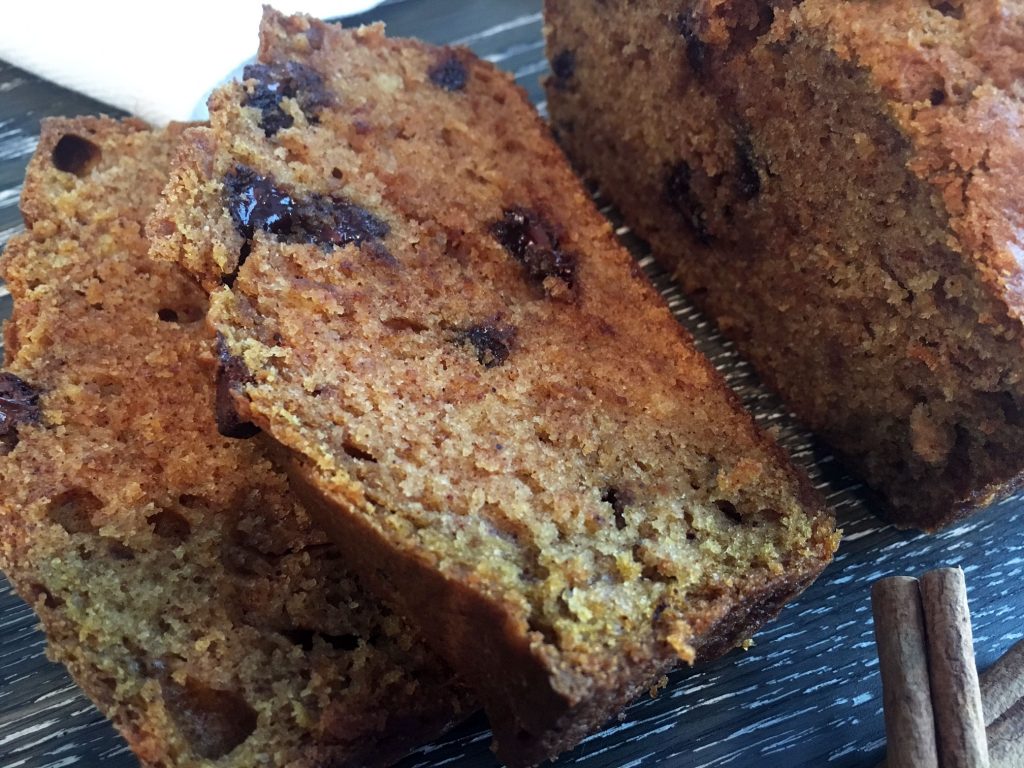 This is an easy recipe to make and, since all you need is a bowl and a spatula, perfect for the kids to make. Z happily mixed things together while I measured things out and he felt so accomplished.
Happy Fall!
Pumpkin Chocolate Chip Bread
Ingredients
1 cup sugar
1/2 cup canola oil
2 eggs
1 cup pumpkin puree
1 1/2 cups flour
1 tsp baking soda
1/2 tsp salt
1 1/2 tsp cinnamon
1/2 tsp all spice
1/2 cup sour cream
1/2 cup chocolate chips
Instructions
Combine all the ingredients (except for the chocolate chips) until you have a nice smooth batter.
Add the chocolate chips.
Pour the batter into a loaf pan.
Bake at 350 degrees F for one hour.
7.8.1.2
26
https://foodmamma.com/2017/09/pumpkin-chocolate-chip-bread/