Pizza lovers rejoice. It's that time of year, where eating pizza does the city good. It's YYC Pizza Week, a 10-day event put on to support local business and Calgary Meals on Wheels. There are over 40 pizza restaurants participating with a new menu item in one of four different categories: thin, thick, gluten-free and unique. Partial proceeds from every pizza sold goes to Calgary Meals on Wheels. Head on over to yycpizzaweek.com to find out more.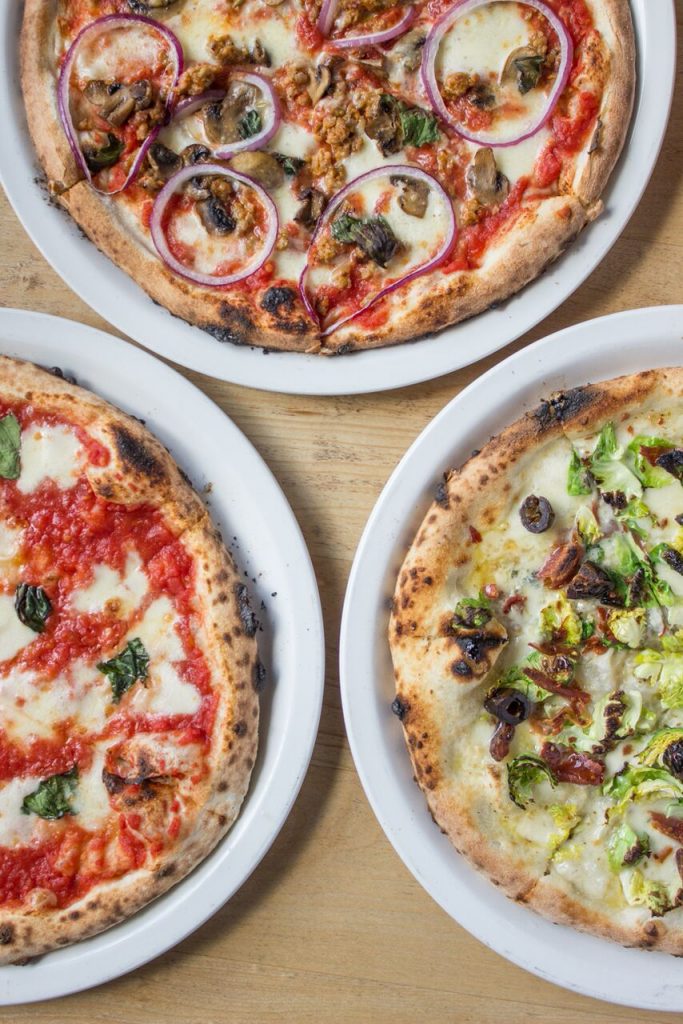 I am happy to participate once again in the Bloggers Pizza Challenge. I am up against ten local food bloggers as we compete in making the best pizza using the mystery ingredients – Nduja, Tuscan antipasti, marinated artichoke hearts and feta or goat cheese. Thanks to The Italian Store (Scarpone's) for sponsoring!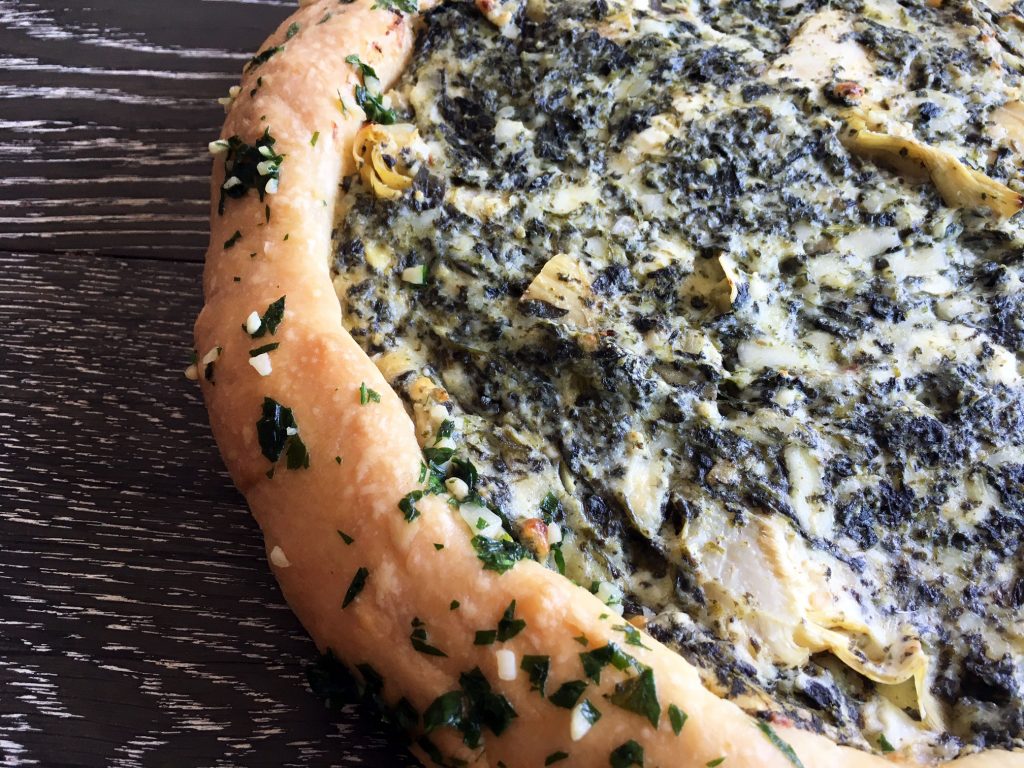 When looking at the ingredients, one thing came to mind. Using Scarpone's Marinated Artichoke Hearts and goat cheese, I recreated everyone's favourite dip and put it on a pizza. Spinach Artichoke Dip Pizza!! With three kinds of cheeses (I really do love cheese) and tangy artichokes and a crust brushed with garlic butter, this pizza turned out tasty and oh so cheesy.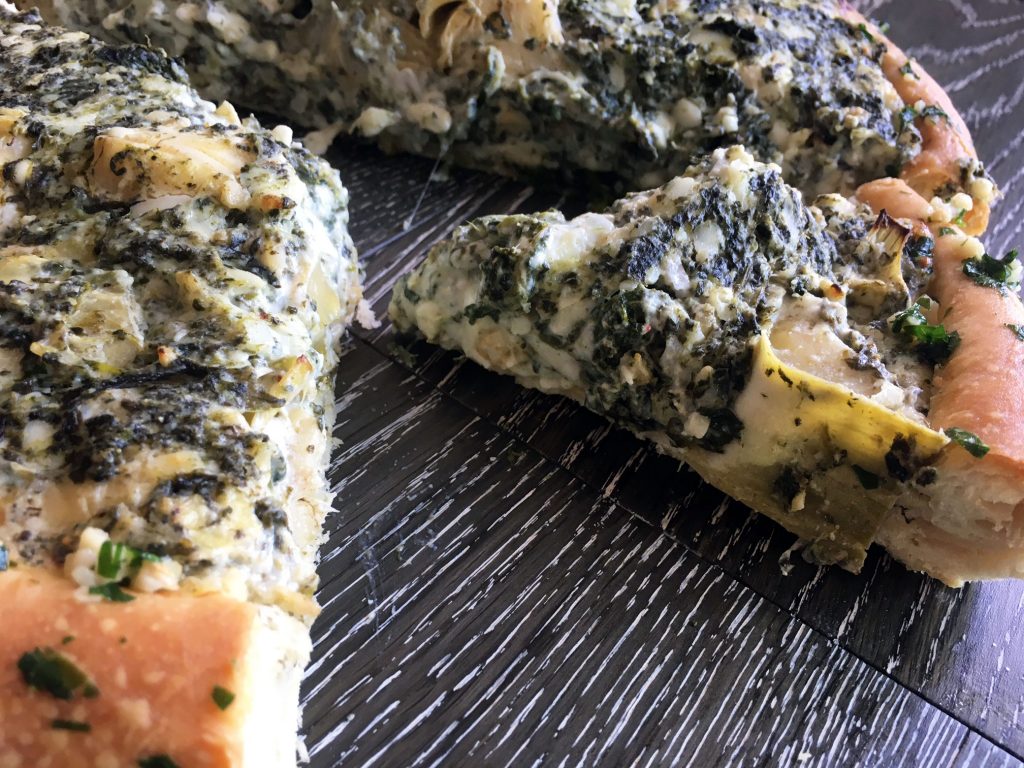 I am up against some tough competition but would love your votes. Voting closes on October 1st. Thank you!
Below is the recipe for my pizza. Definitely give it a try.
YYC Pizza Week…and Spinach Artichoke Dip Pizza
Ingredients
1 pizza dough
1 680 mL jar of marinated artichokes, drained
1 pkg frozen spinach, thawed and squeezed dry
1 small onion, chopped
1 TB minced garlic
1/2 cup yogurt
1/2 cup mayo
1/2 cup parmesan
75 g goat cheese
1 cup mozzarella
salt
pepper
Instructions
Preheat oven to 400 degrees F.
Roll out the dough and place it on a greased pan.
Cook until the dough is half baked.
While the crust is cooking, mix the remaining ingredients together.
Spread the mixture on the dough and cook for another 20 minutes until the cheese is bubbling.
Enjoy!
7.8.1.2
25
https://foodmamma.com/2017/09/yyc-pizza-week-spinach-artichoke-dip-pizza/