Q and I had a delicious time last week when we checked out Utca. Utca is a newly opened restaurant in Victoria Park specializing in chimney cakes and chimney cones.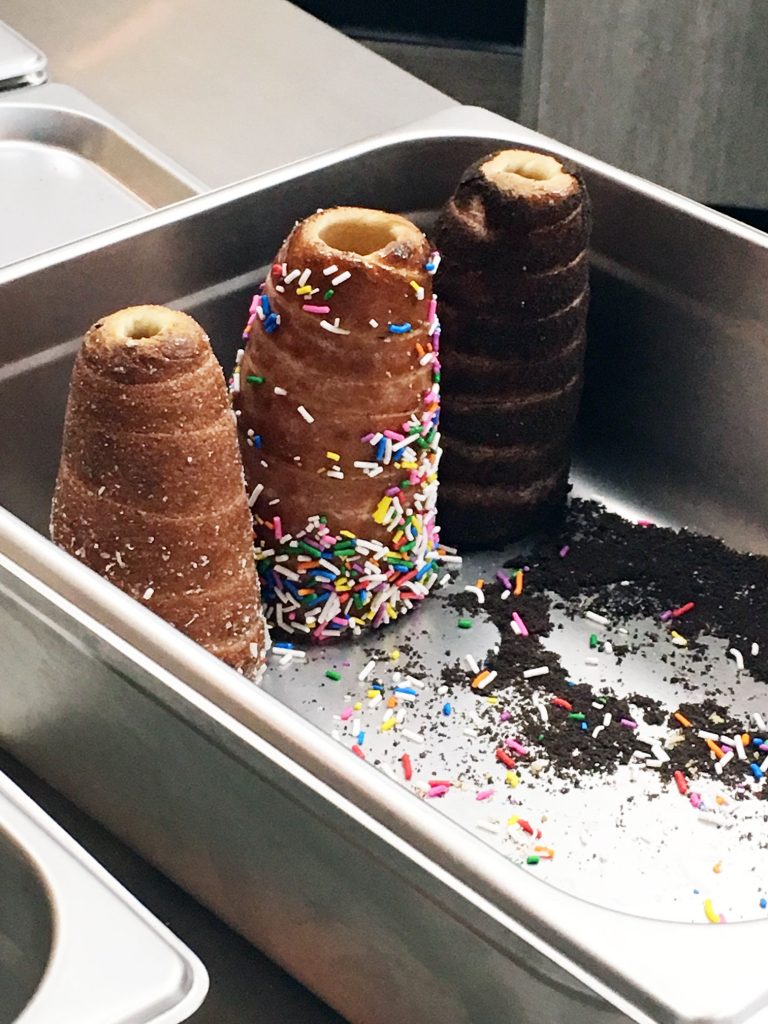 These delicious treats are made with a strip of dough that is wrapped around a mold and baked. When the dough is golden, you can have the chimney cake or cone covered in nuts or sprinkles or coconut. We had our cone lined in Nutella and then filled with gelato from Fiasco Gelato. You can also grab some Rosso coffee to go with your sweet treat.
Looking forward to going back and trying some savoury options!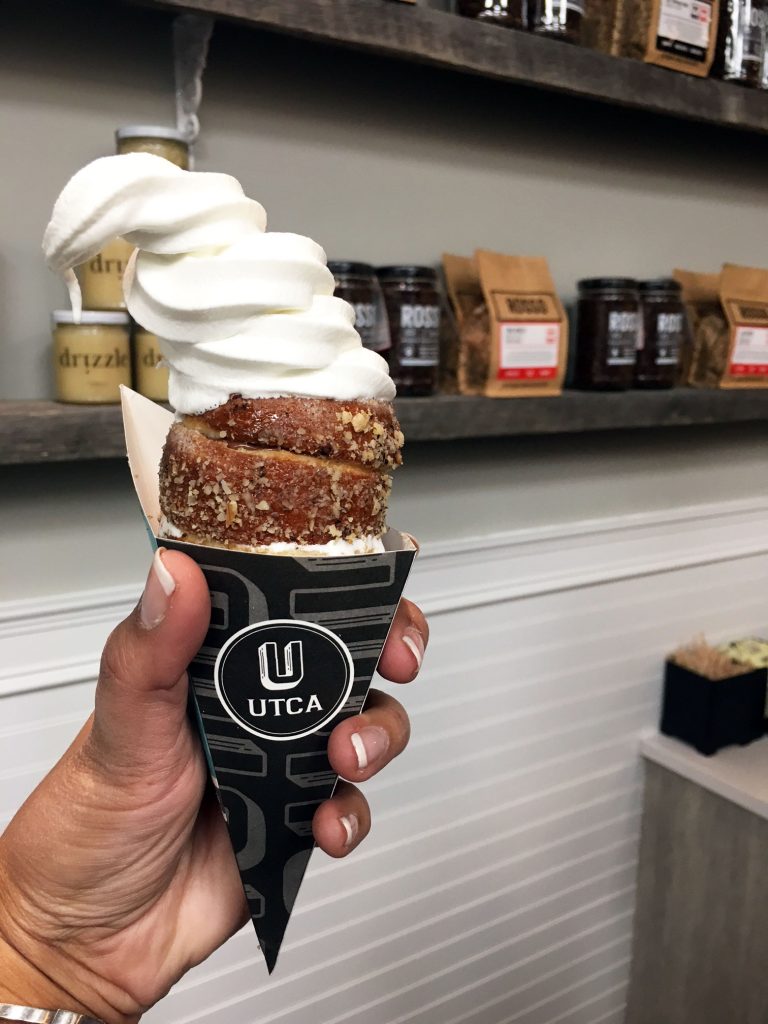 UTCA
207 13th Ave SE
http://utca.ca
@utcachimneycakes