Hope you all had a wonderful Christmas!  Ours was spent with family and friends and so much food!
One of my favourite chocolate bars from when I was little was Crunchie. The sponge toffee center topped with chocolate was the perfect treat. This year, I decided that this honeycomb delight was something I wanted to make.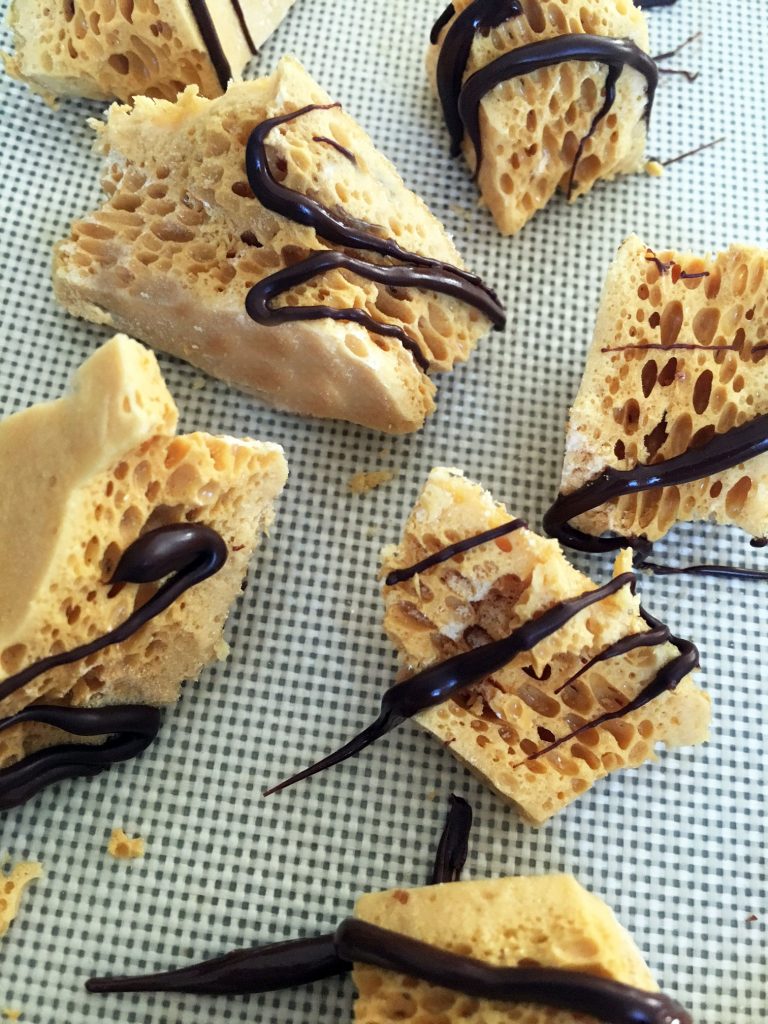 This is a fairly easy candy to make, but you do need a thermometer. You also need to trust your thermometer, something I didn't do the first time I made this. Needless to say, the first batch I made was burnt. When the candy gets to the right temperature and baking soda is added, the colour will change and the mixture will bubble up. This reaction will create the most wonderful airy bubbles.
Eaten by itself or drizzled with chocolate, it is the perfect treat. Great for entertaining or even a hostess gift.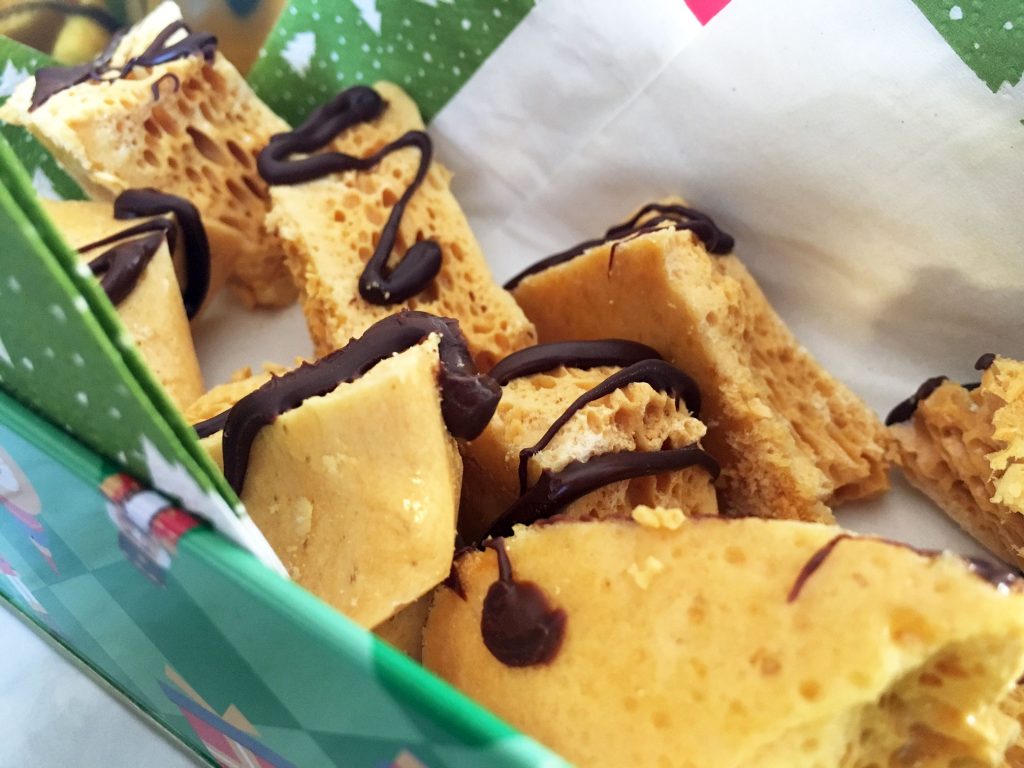 Ingredients
2 1/2 cups granulated sugar
2/3 cup white corn syrup
1/2 cup water
2 TB baking soda
1 tsp vanilla
Instructions
In a large pot, bring the sugar, corn syrup and water to a boil.
Once it starts boiling, do not stir (this is hard!); let boil until a thermometer reads 300 degrees.
Add the baking soda and vanilla and whisk into the sugar mixture.
Pour into a greased and parchment-lined 9" x 13" pan.
Let cool.
Break into pieces and dip into chocolate if you desire.
7.8.1.2
38
https://foodmamma.com/2017/12/sponge-toffee/