Create this orange and black board for your Halloween shindig. Filled with cheese, meat and fruit, there's something for everyone.
It's almost time for Halloween. It is one of my favourite times of the year. It's a great time to get creative with snacks and decor and costumes.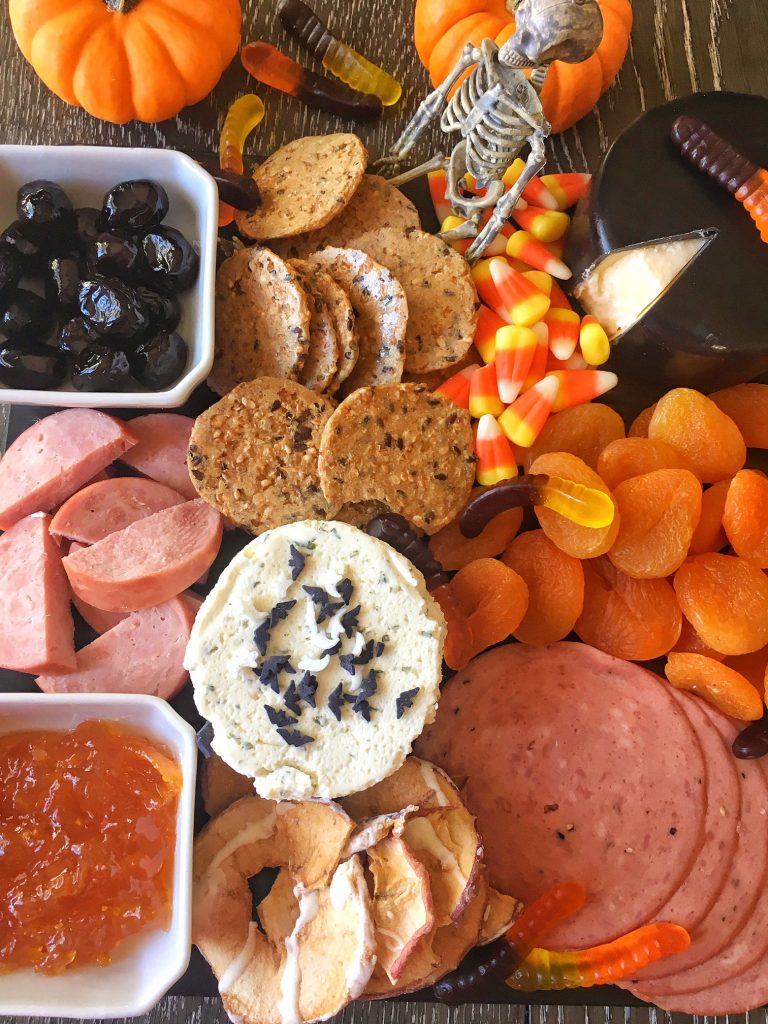 Cheese
One of my favourite things on the board! With so many varieties available, the possibilities are endless. I had recently tried a cheese with a black rind and went on the hunt to find it. The Black Bomber was perfect.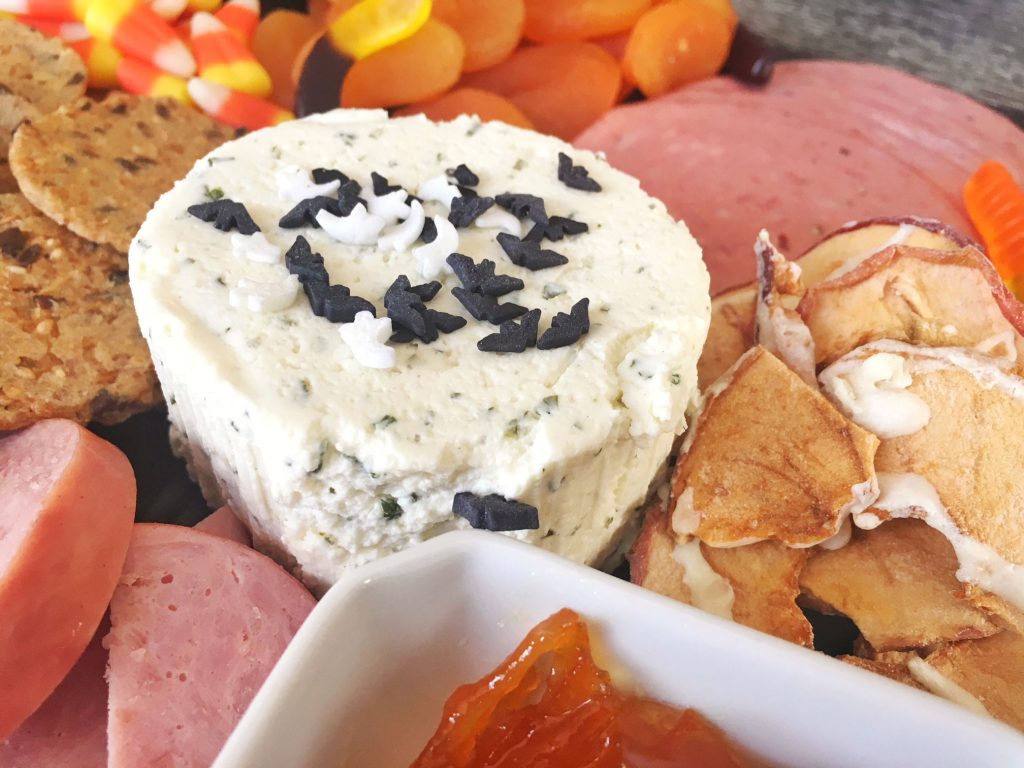 I wanted to include Boursin because it's always devoured. I added some black and white sprinkles to carry the theme through.
Preserves
Everyone likes a bit of jam or jelly on a charcuterie platter. This orange marmalade fits the theme and goes well with the crackers and cheese.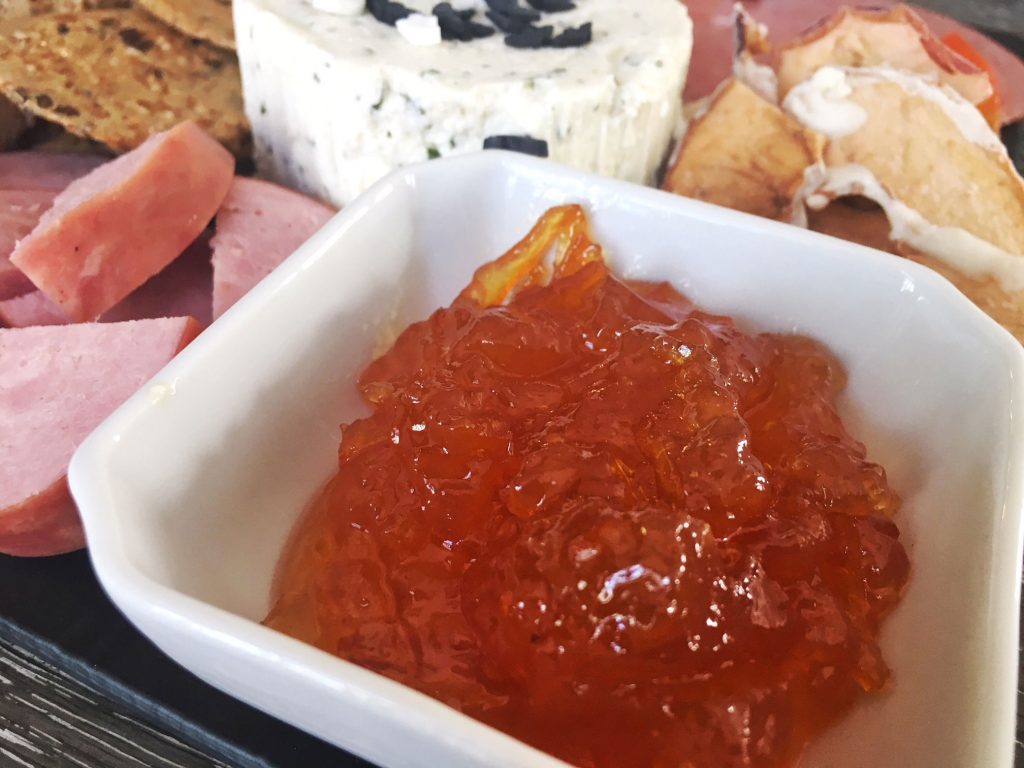 Meat
As for meat, you can use whatever you like. I used turkey kolbassa and beef salami. Other great items would be pepperoni sticks or beef jerky.
Fruit
When planning this board, I knew that I wanted dry apricots to add to the orange element. I found black olives to add and also used some dried apples, since it is still Fall. Clementines would also be a great option.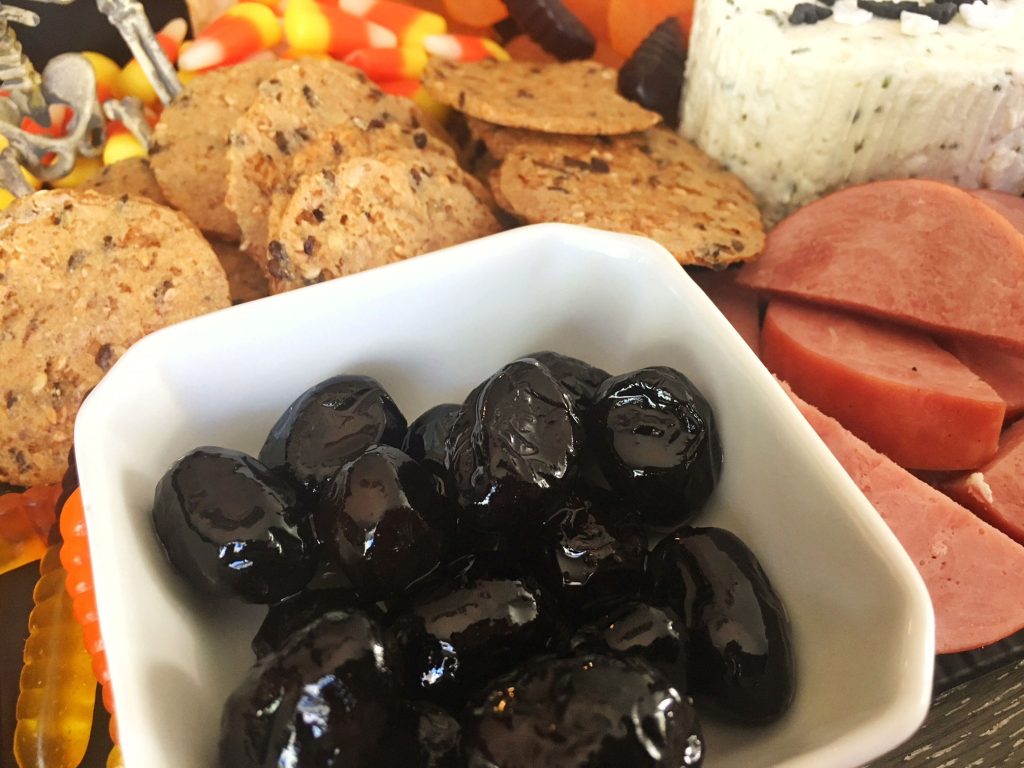 Cracker / Bread
For this platter, I decided to just use crackers. Bread sticks and crostini would also be great choices.  Anything that would go well with meat and cheese.
Extras
I didn't want to use too much candy but I felt the candy corn just screamed Halloween. I also found some orange and black gummy worms which I added throughout the board.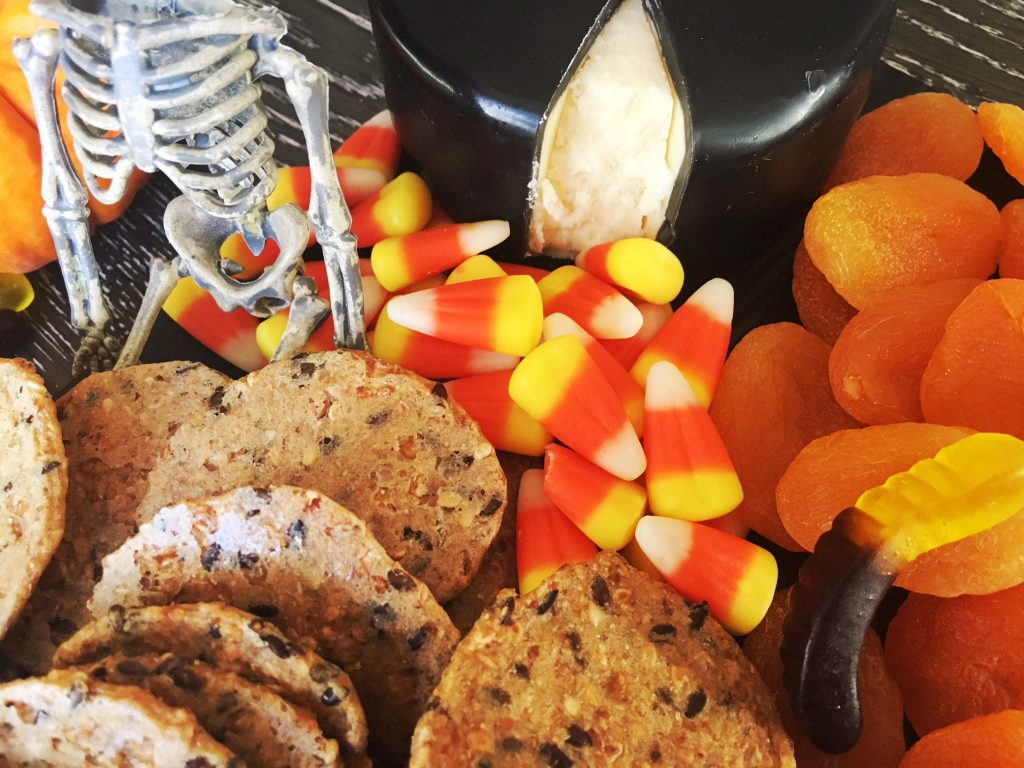 Little pumpkins and a skeleton added another spooky feel. Fake spiders and dracula teeth would also be a great addition.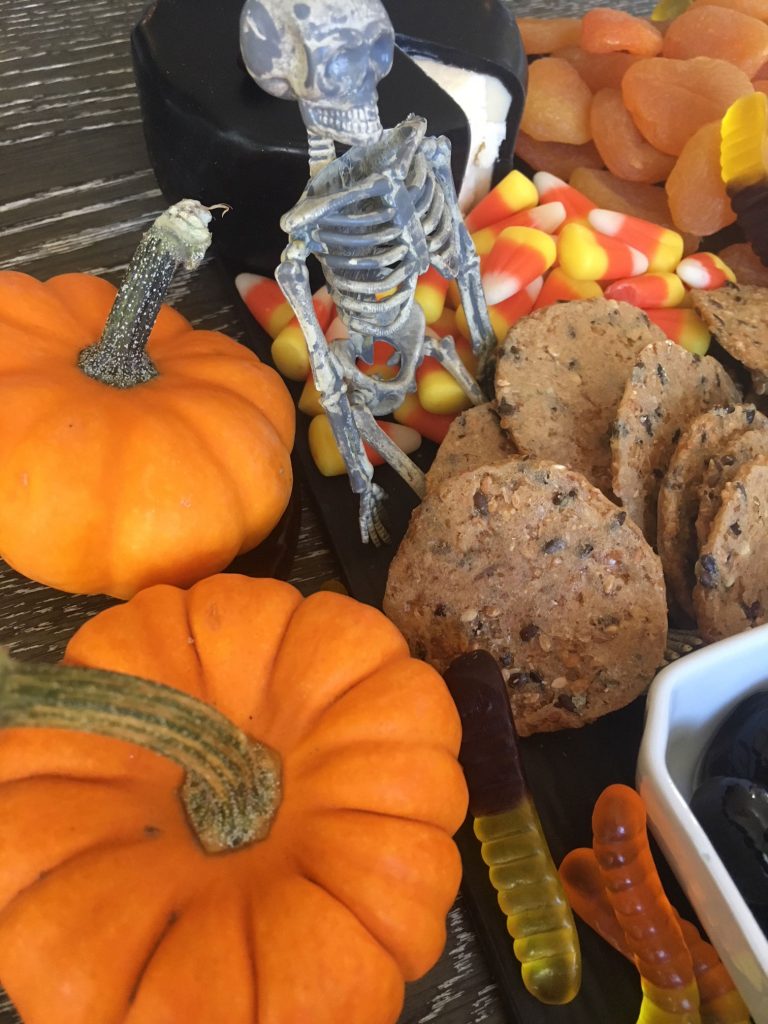 Halloween Treats
Looking for more halloween ideas for your party. Here are a few: