Spinach and artichoke dip stuffed mushrooms combines two favourite appetizers and are perfect for your holiday party.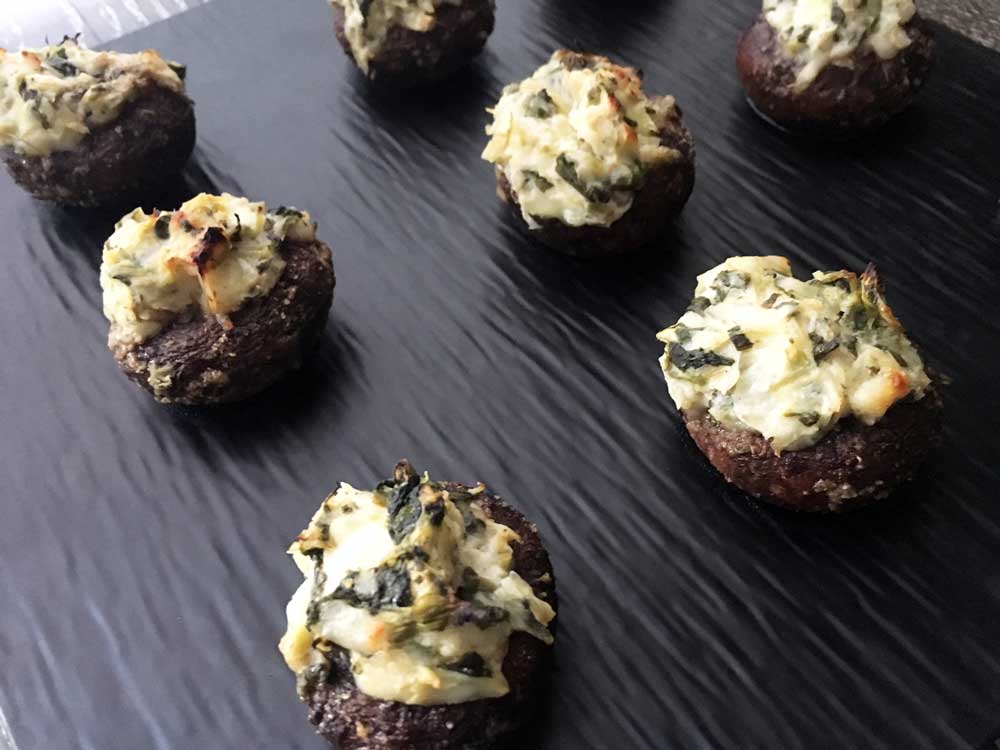 If you have been reading this blog for a while, you know that I am a dip person. Whether it's for my fries or chips or carrots, you have to have something to dunk them in. Dips are easy to make and always my go-to when preparing for a party.
So what if you take a crowd favourite, like spinach and artichoke dip, and stuff them into mushrooms? You have yourself a very delicious appetizer that is sure to please.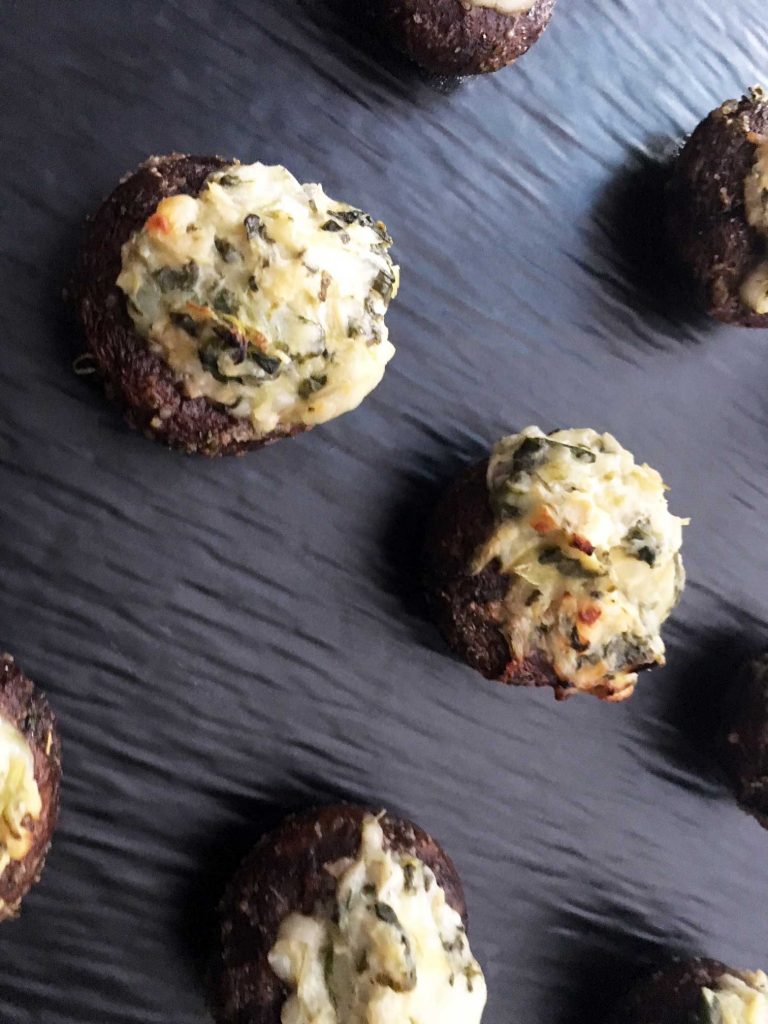 When entertaining, you want things to be easy, and this fits the bill. Spinach and artichoke dip is one of my faves. It's probably all that ooey gooey cheese. You just mix everything together so really, the prep is done in minutes.
The mushrooms are seasoned with garlic and then stuffed with the cheesy mixture before being baked. The result is bite sized deliciousness.  With the dip made with artichokes and spinach and then stuffed into a mushroom, it's kind of a great way to eat your vegetables, right?
Tips
Since you're already making a batch of the dip, make two so you can serve one batch with chips or bread.
My favourite garlic seasoning is Johnny's Garlic Spread and Seasoning (affiliate link). I use this on everything.
Spinach and Artichoke Dip Stuffed Mushrooms
Ingredients
20 large mushrooms
2 TB oil
2 TB garlic seasoning
1/2 398mL can artichokes, drained
1/2 300g pkg frozen spinach, thawed and squeezed
1/2 small onion, chopped
1/2 heaping TB minced garlic
1/4 cup greek yogurt
1/4 cup mayo
1/3 cup parmesan
1/2 cup mozzarella
salt
pepper
Instructions
Take the stems out of the mushrooms.
Drizzle with oil and sprinkle with garlic seasoning. Toss to combine.
In a small food processor, coarsely chop the artichoke hearts with the garlic and onions.
Combine artichoke mixture with remaining ingredients.
Stuff each mushroom with the dip mixture.
Place on a parchment lined tray and bake at 375° for 20-25 minutes.
7.8.1.2
69
https://foodmamma.com/2018/12/spinach-artichoke-dip-stuffed-mushrooms/