Spinach and artichoke dip stuffed mushrooms combines two favourite appetizers and are perfect for your holiday party.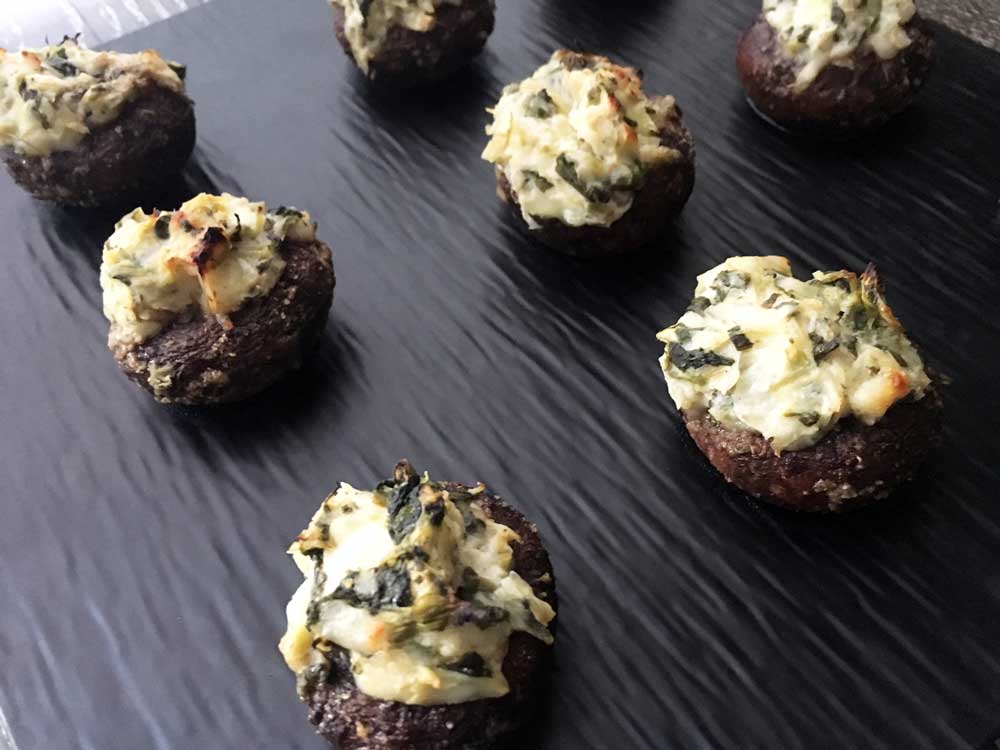 If you have been reading this blog for a while, you know that I am a dip person. Whether it's for my fries or chips or carrots, you have to have something to dunk them in. Dips are easy to make and always my go-to when preparing for a party.
So what if you take a crowd favourite, like spinach and artichoke dip, and stuff them into mushrooms? You have yourself a very delicious appetizer that is sure to please.
…