Wondering what to bring back from England?
Here are my top 5 favourite London food items to bring back home.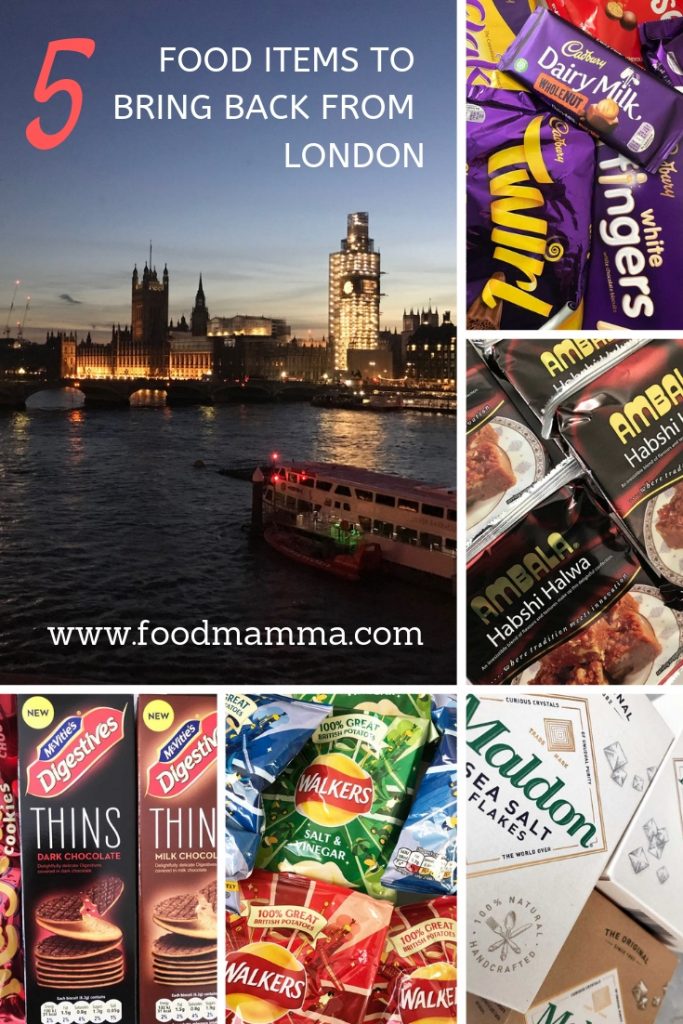 Chocolates

 
There is a huge difference between the chocolate in London and the chocolate that we get in North America. It's creamier and worth picking up a stash while you're there. From Cadbury Dairy Milk and Wholenut to Flake, Twirl and Maltesers. If you have a sweet tooth, you will want to pick some up.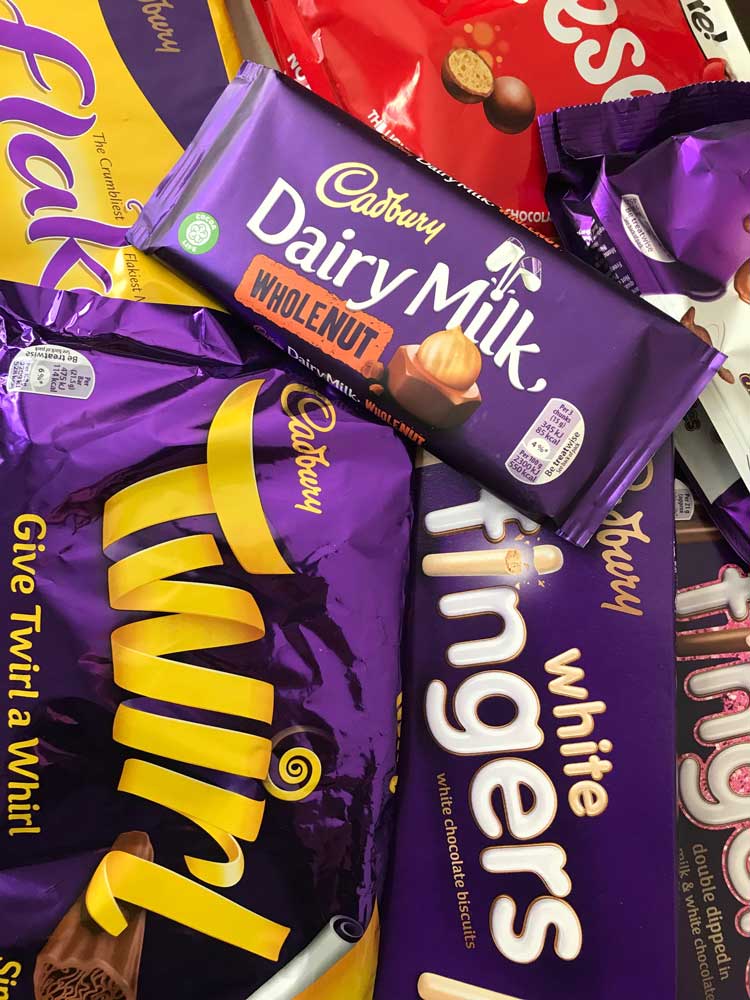 Cookies
I suppose I should do like the Brits and call these biscuits. There are so many varieties that you can't get back home but digestives have to be the most popular. I picked up some chocolate covered ones, one pack with milk chocolate, one pack with dark chocolate. Also recommend were the Maryland cookies.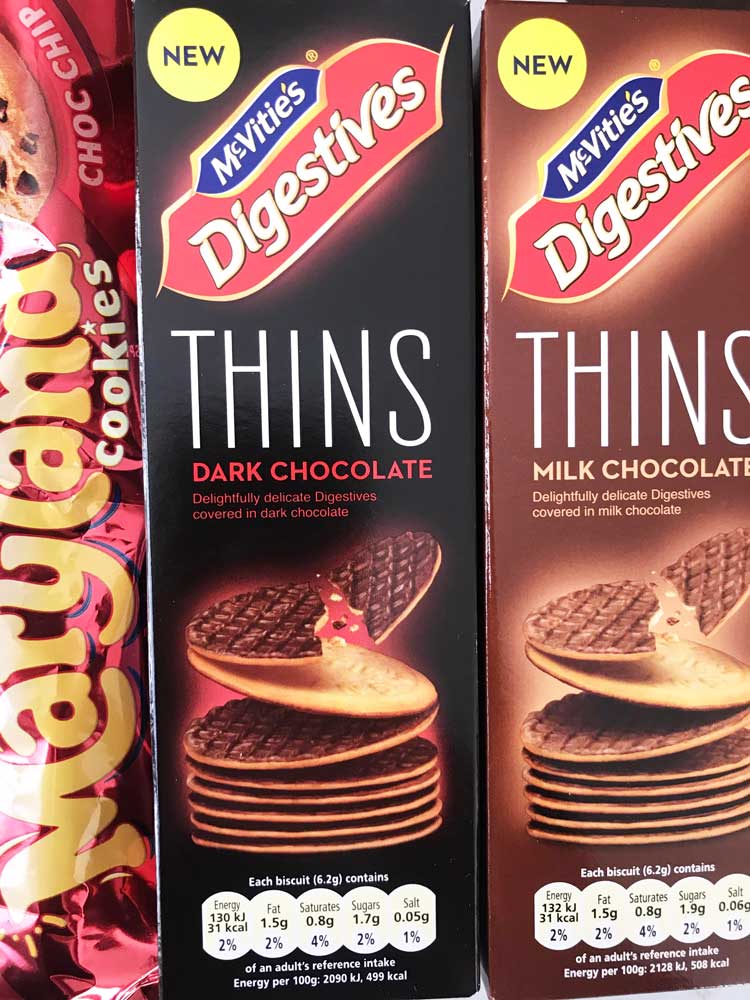 Maldon Salt
Maldon salt is a flaky finishing salt. When someone had mentioned that the price point in London was better than back home, I wondered how much of a difference it could be. I was surprised to find the difference quite substantial. For a 250g box, which you could find on Amazon for about $13.00 – $15.00 (affiliate link), you could find in London for £1.80 (<$4.00).  There's even a smoked version which I'm looking forward to trying.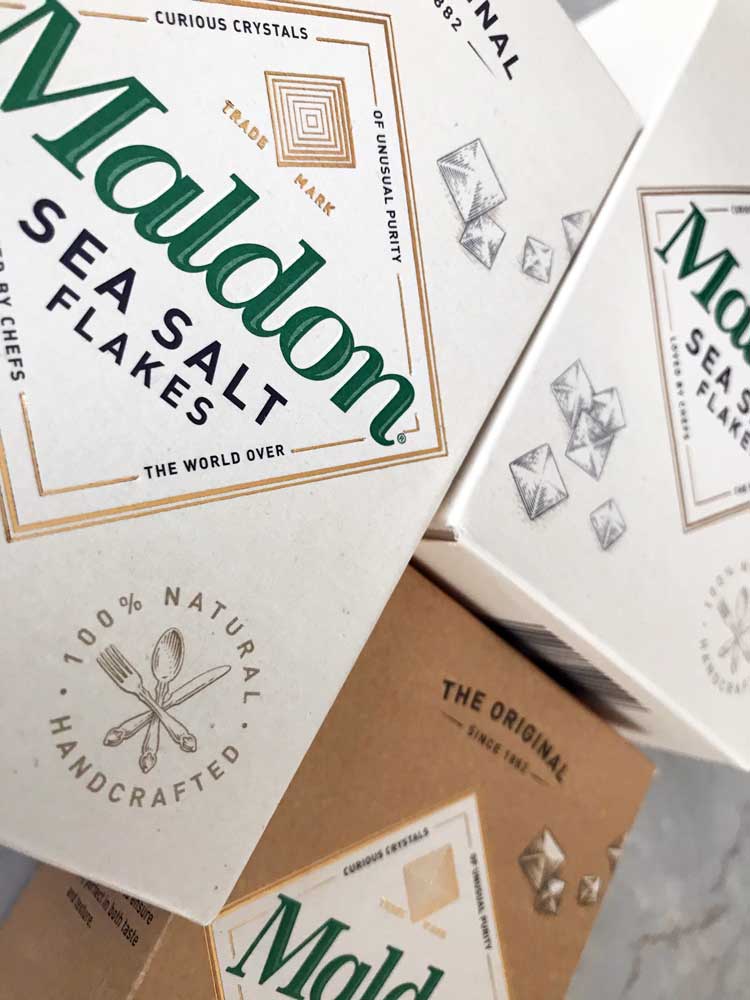 Habshi Halva
Ambala is a popular Indian sweet shop in England and their locations have have increased over the years. One of my favourite sweets from there is Habshi Halva. Made with milk and loaded with nuts like cashews, almonds and pistachios, it's a lovely sweet treat.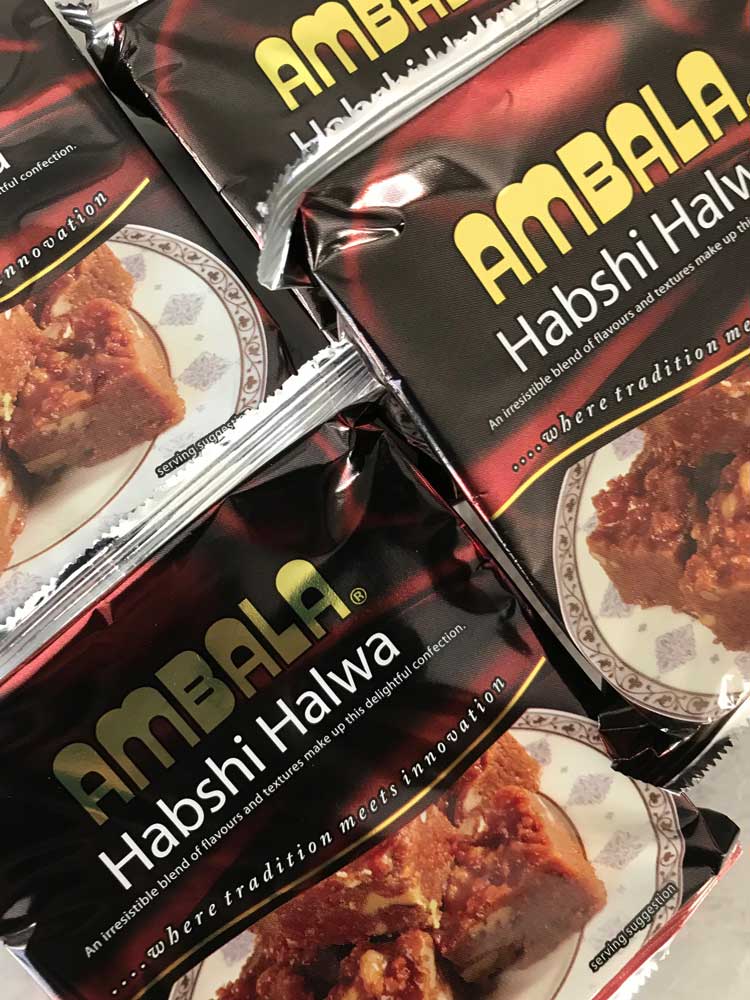 Crisps
It's amazing the types of chip flavours they have in London. From Sriracha to shrimp cocktail to beef brisket, there are so many options.  I stuck with the testimonial flavours, buying a combo of regular, salt and vinegar and cheese and onion.