Did you know that you can enjoy afternoon tea on a double decker bus while seeing the sights of London?  A great way to spend an afternoon!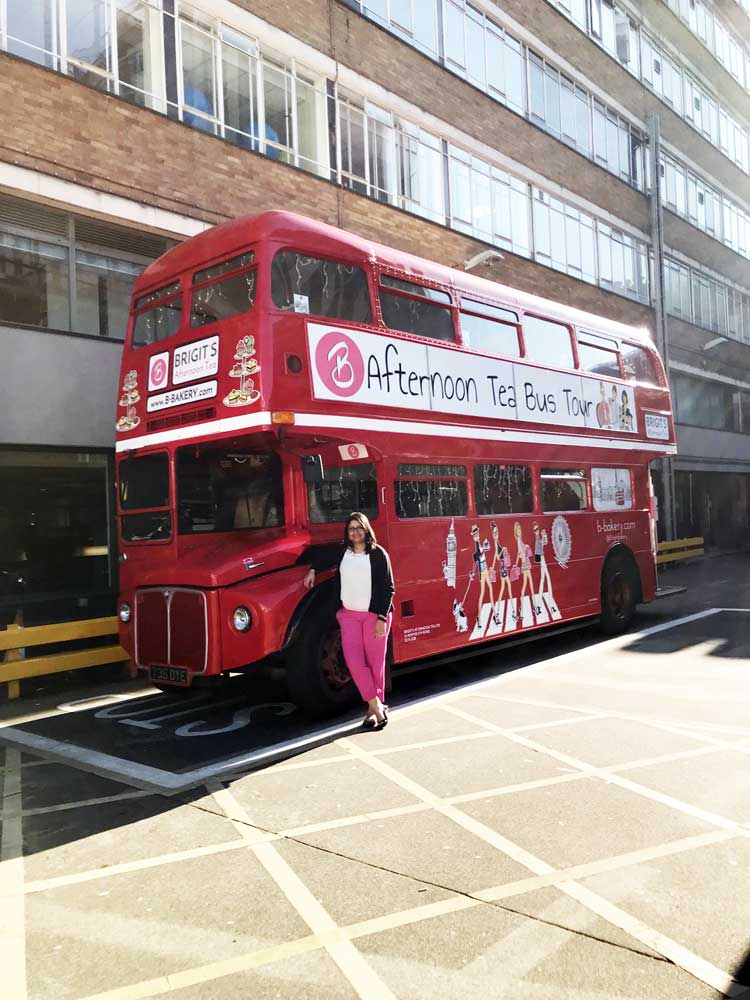 Four days in London. That was the holiday I just took. Sure it wasn't long but hey, I'll take what I can get. It's hard leaving my babies for too long.
Although I had been to London many times, it had been ten years since my last visit and I wanted to get in as much fun in our few days there.  On Sunday, hubby had golf scheduled at Wentworth so my friend and I took the B Bus.  Afternoon tea on a double decker bus while seeing the sights of London. Brilliant.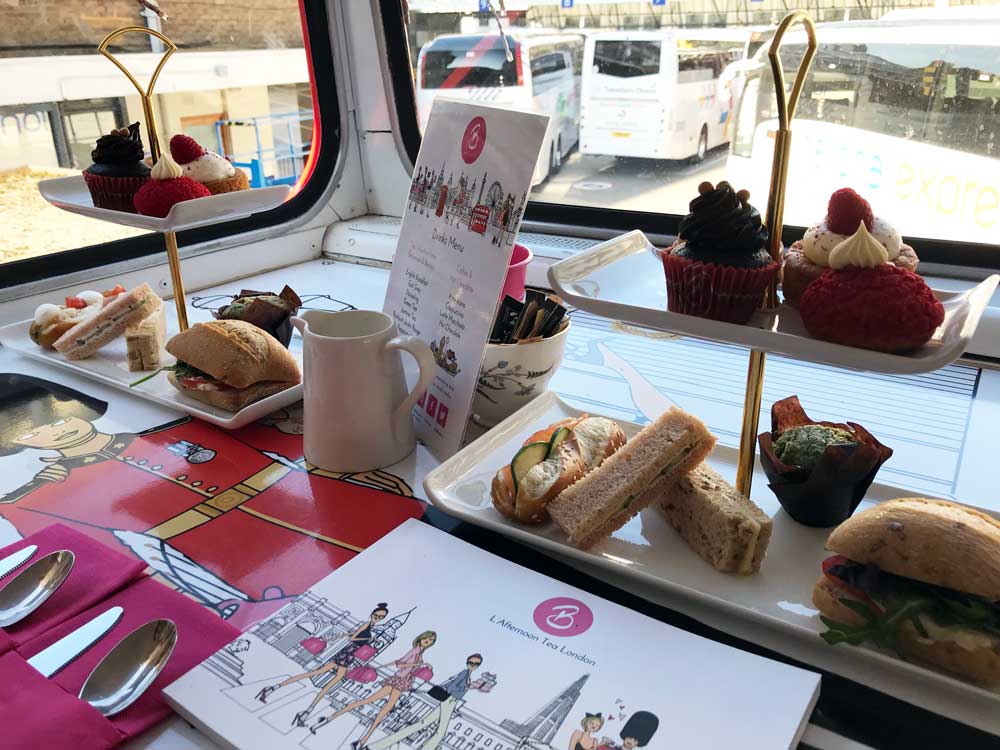 You can book afternoon tea directly on Brigit's Bakery's website and even choose the table that you want to sit at. They offer a traditional afternoon tea but also have vegan, vegetarian, halal and gluten-free options.
We caught the bus at Victoria Coach Station. We boarded the bus and found all the tables already set up. It was a beautiful set up. Two-tiered stands set up at each place setting filled with food.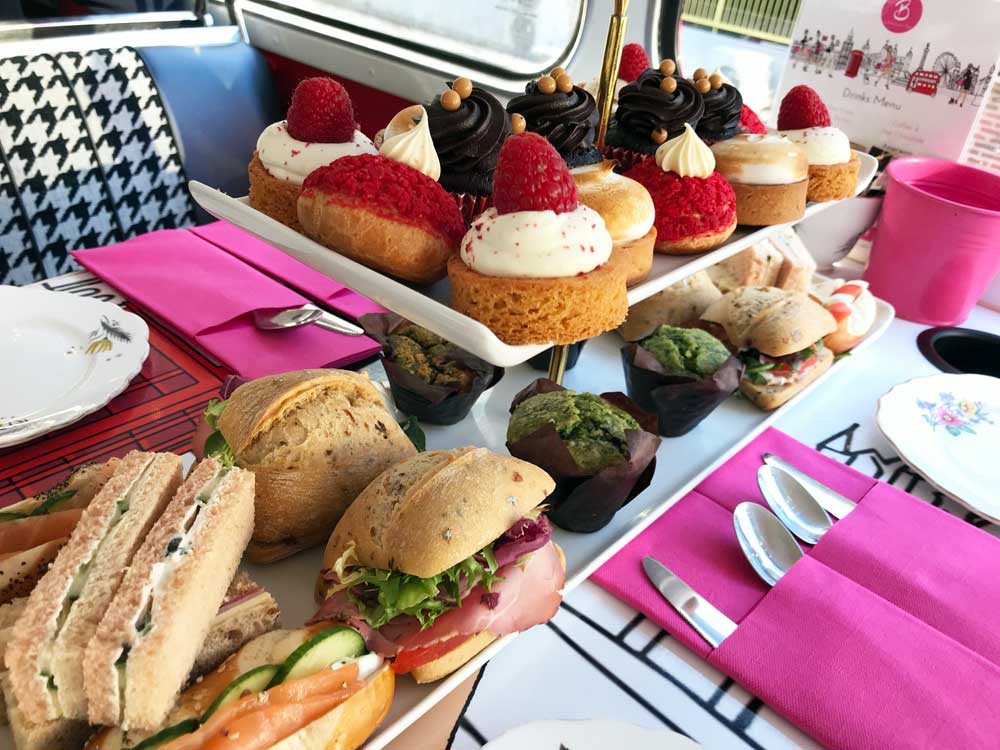 The bottom tier is filled with savoury sandwiches. Finger sandwiches filled with cucumber and cream cheese, little buns filled with chicken and salad and smoked salmon and cream cheese.  The top tier was filled with sweet concoctions, like chocolate cupcakes, lemon tarts and red velvet treats.
Half way through our bus ride, out host Gabor came around with warm scones served with clotted cream and jam.  This was definitely a treat!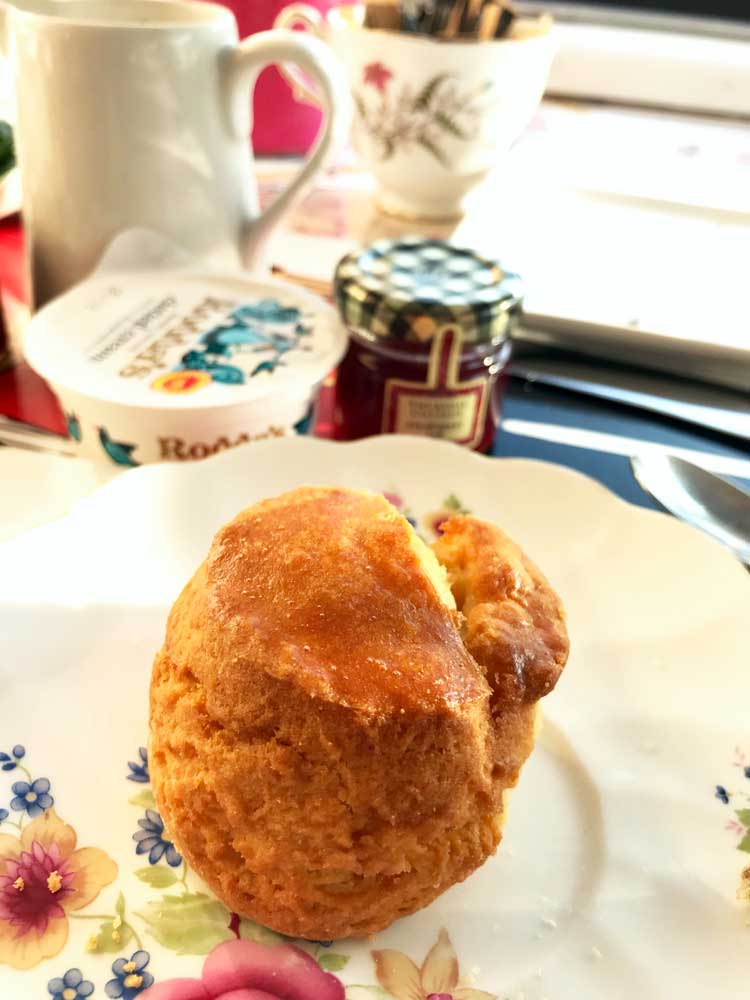 We had a few drinks to choose from – tea, coffee and hot chocolate. The was also an opportunity to order some bubbles online before the trip.
It was a perfect way to spend the afternoon. We saw sights like Buckingham Palace, Trafalgar Square, Harrods. The bus provided a great view of the people and the crowds on the street.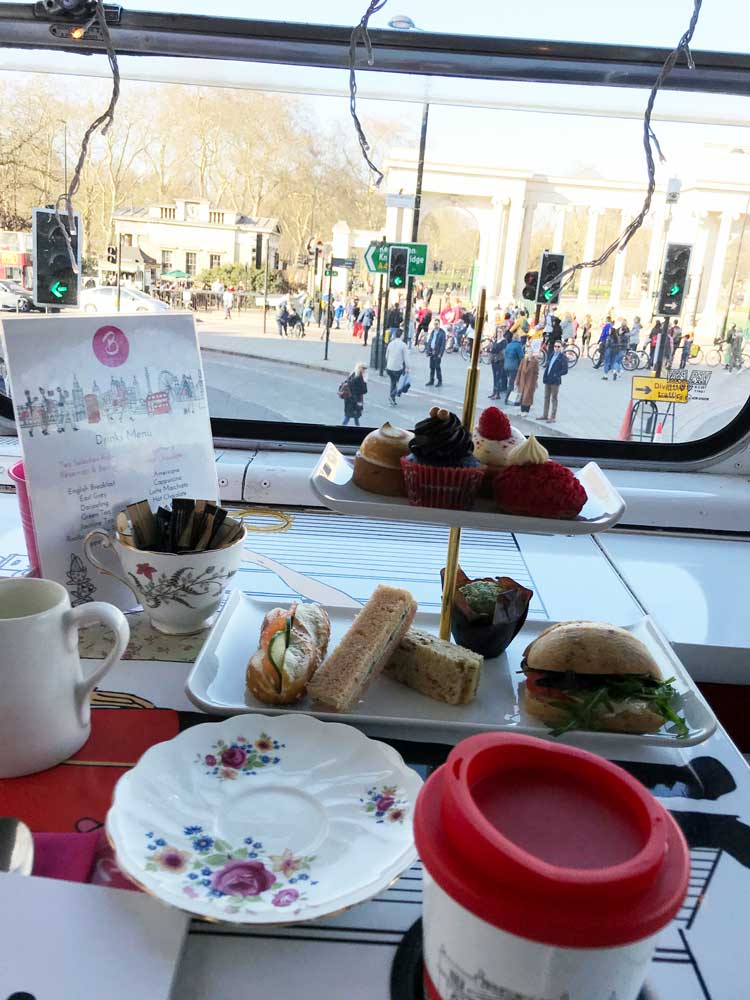 This was such a fun time, I would definitely recommend it. There was a girl on our bus having a birthday party with her friends – such a fun idea!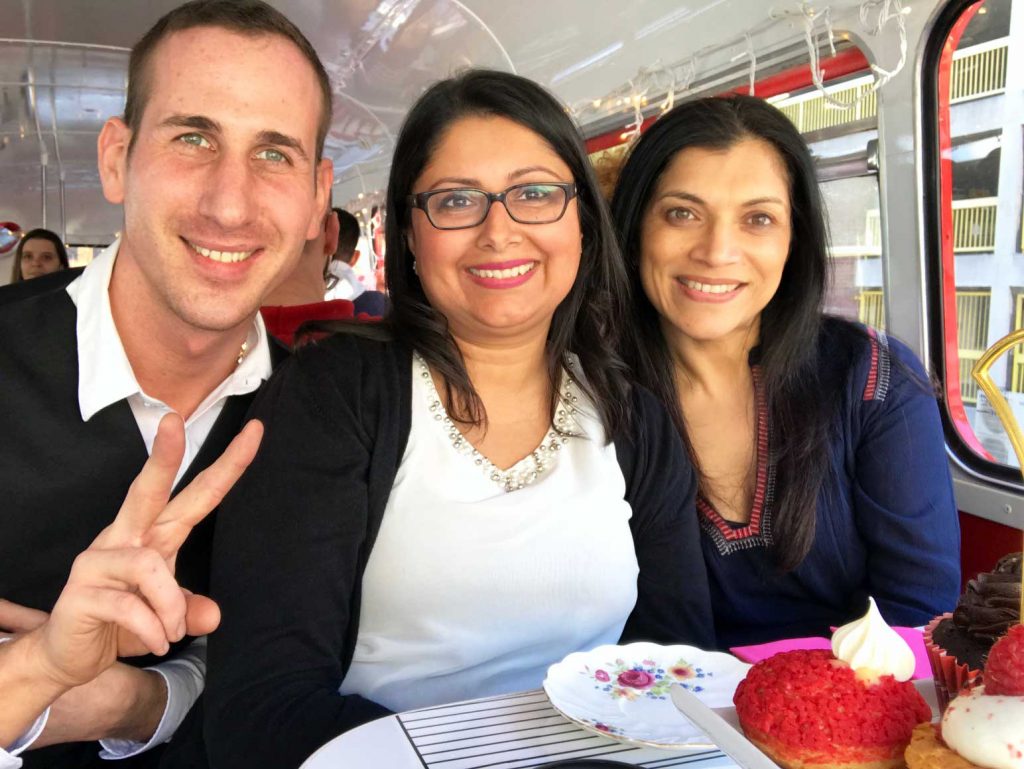 Can't finish all the food that you are served? No worries! They give you a take away box so that you can enjoy your treats later.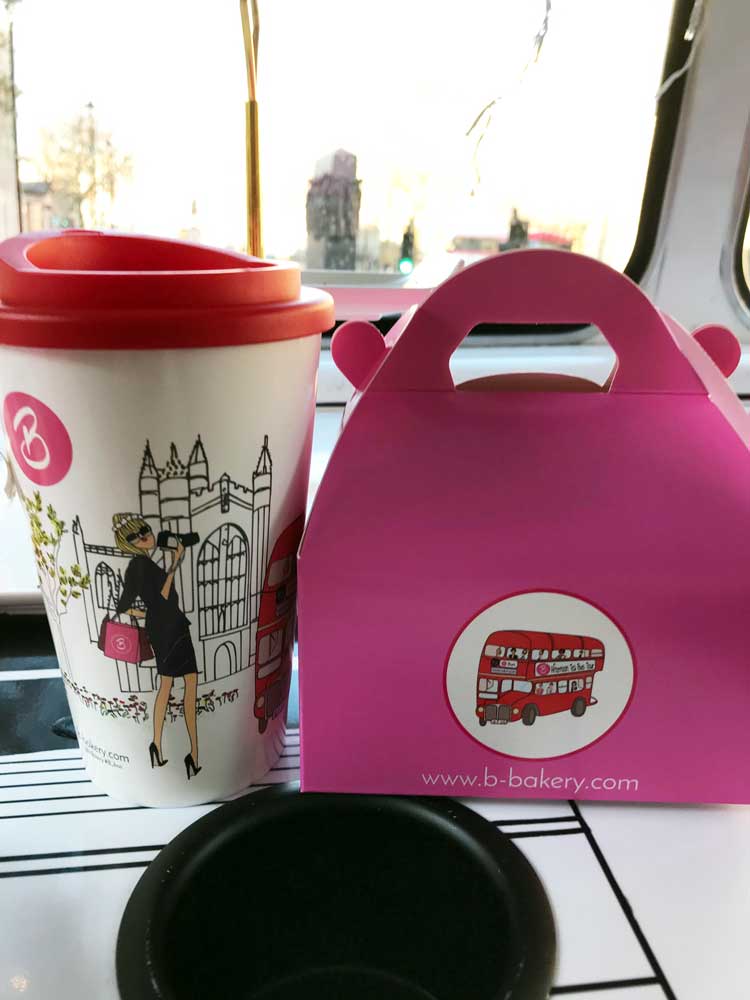 More Information
Brigit's Bakery Afternoon Tea Bus Tour
Website: https://london.b-bakery.com/afternoon-tea-london/afternoon-tea-bus-london-tour/