Golden puffs  filled with whipped cream and topped with powdered sugar. So dreamy.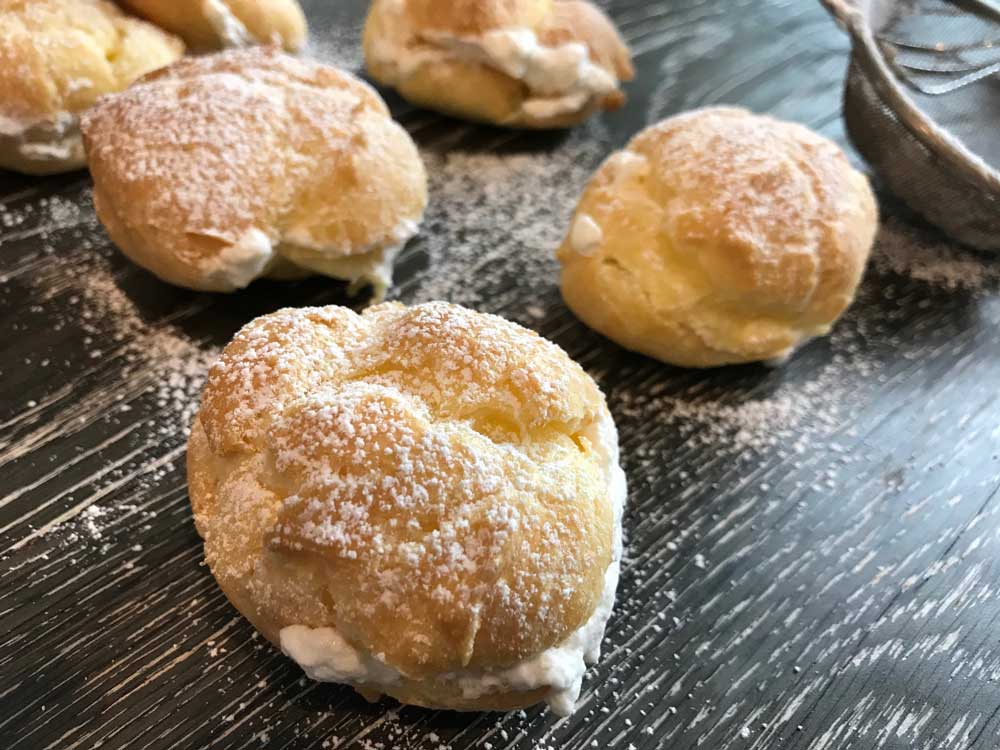 It's March, also known as birthday month. Sure people just celebrate their actual special days, or maybe even the week. Around here, birthdays are an excuse to get spoiled.
I thought it would be a great time to share one of my favourite desserts – cream puffs. Cream puffs are actually one of the first things I learned to make, way back in Home Ec in grade 7. That's how easy they are. Gosh that was a long long time ago!
These little rolls just puff up and you end up with a hollow center. Perfect for filling with whipped cream or custard.  I love filling these puffs with freshly whipped cream and giving it a dusting of icing sugar. A drizzle of chocolate would also be delicious.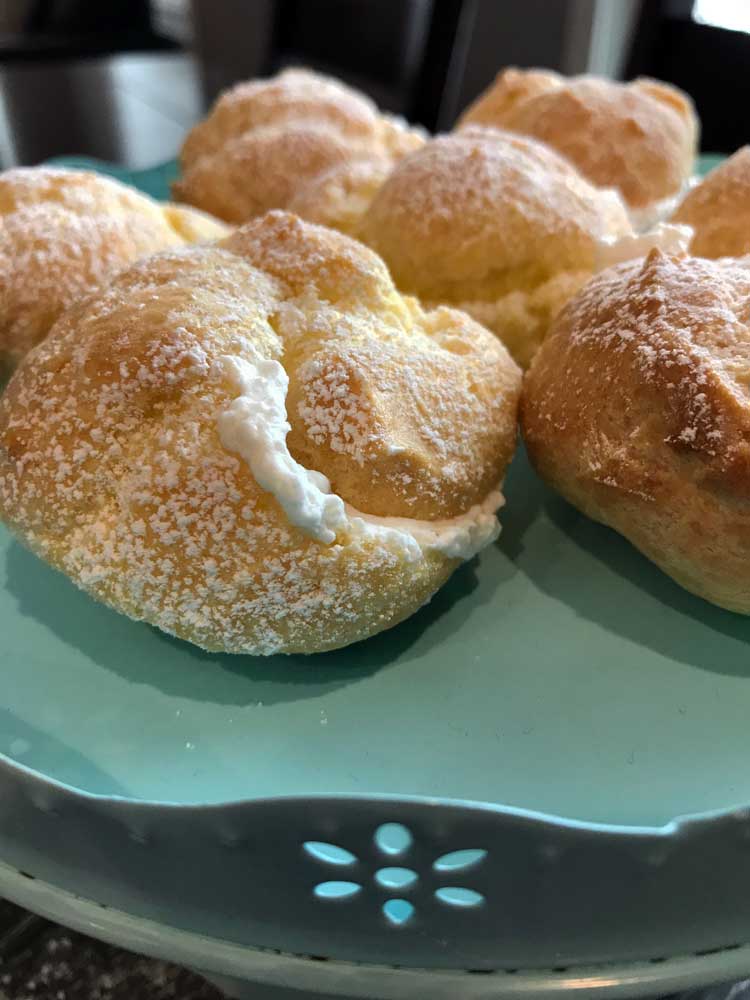 The dough can either be spooned onto parchment or put into a pastry bag and dolloped. I prefer using a cookie scoop, the small size. It's simple and you get uniform puffs. For the filling, you can either fill a pastry bag and inject it in the middle. I prefer seeing the cream, so I just cut them in half and scoop the whipped cream in the middle. Oh so good!
Super easy and everyone will be wowed!
Ingredients
1 cup water
1/2 cup salted butter
salt, pinch
1 cup flour
4 eggs
2 cups whipping cream
2 TB sugar
Instructions
Add the water, butter and salt into a pot and cook on high heat.
When the butter has melted and the water is boiling, take the pot off the heat and add the flour. Stir until the mixture forms a dough.
Add in each egg one at a time and mix thoroughly.
Spoon the dough onto parchment and bake at 375 degrees for 30 minutes.
For the filling, whip together the whipping cream and sugar. Whip on high until you get the right consistency.
Cut each puff in half and fill with cream.
7.8.1.2
78
https://foodmamma.com/2019/03/cream-puffs/
The Process