Golden puffs  filled with whipped cream and topped with powdered sugar. So dreamy.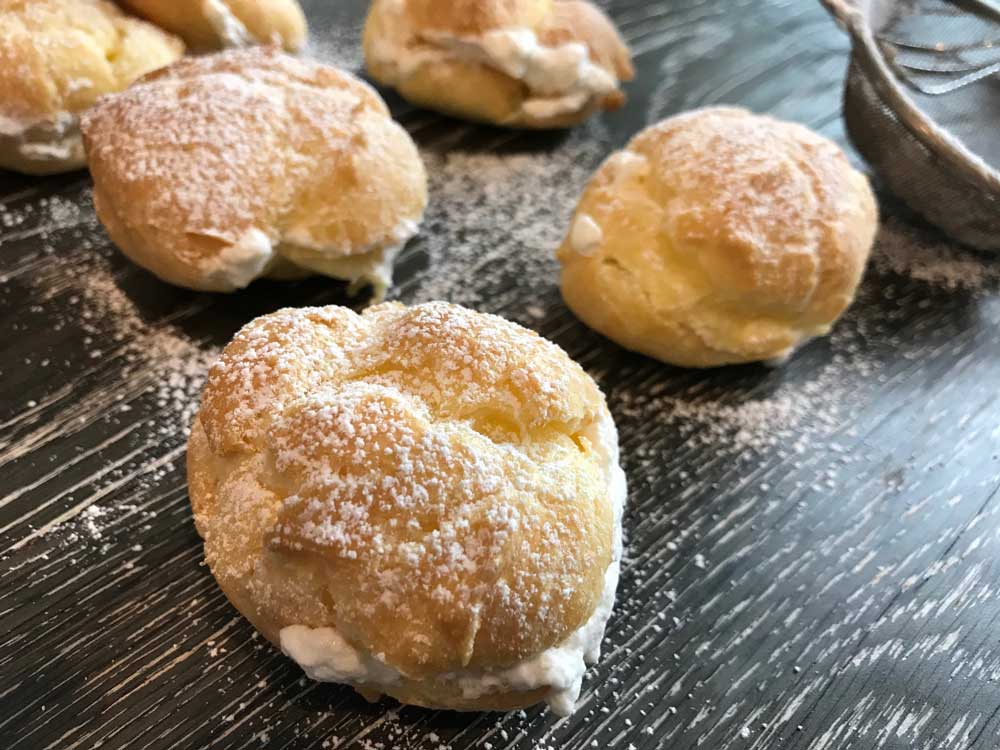 It's March, also known as birthday month. Sure people just celebrate their actual special days, or maybe even the week. Around here, birthdays are an excuse to get spoiled.
I thought it would be a great time to share one of my favourite desserts – cream puffs. Cream puffs are actually one of the first things I learned to make, way back in Home Ec in grade 7. That's how easy they are. Gosh that was a long long time ago!
…