Green peppermint milkshake – perfect for celebrating St. Patrick's Day!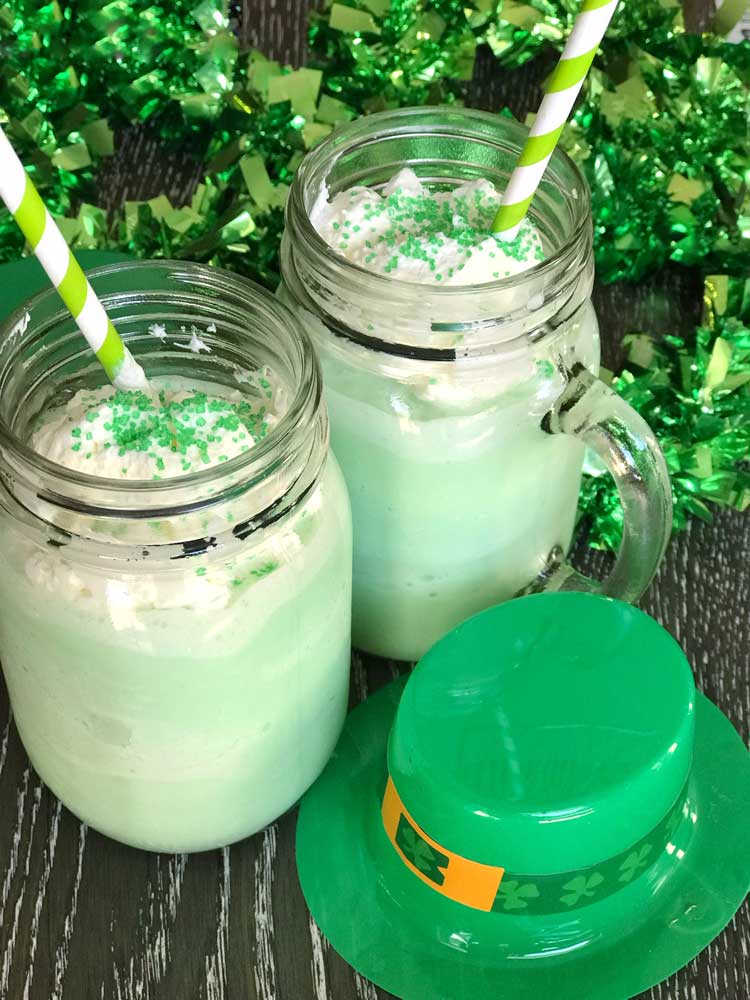 Looking for a fun treat for St. Patrick's Day? This green peppermint milkshake is a real treat! I love peppermint. I like it in ice cream, in my mocha and now in milkshakes.
This milkshake is super easy to make. Just dump everything (only 4 ingredients) into a blender and blitz. That's it! You can drink as is or serve with a cloud of whipping cream and sprinkles on top.
More Ways To Celebrate
Load up some green cups with all the green veggies. Broccoli, cucumber, celery….or add some fruit like grapes and melon.
Use edible marker to decorate some marshmallows and put them on a stick.