We have compiled a list of some of our favourite things in our 2019 Holiday Gift Guide. Here's what we are loving this year!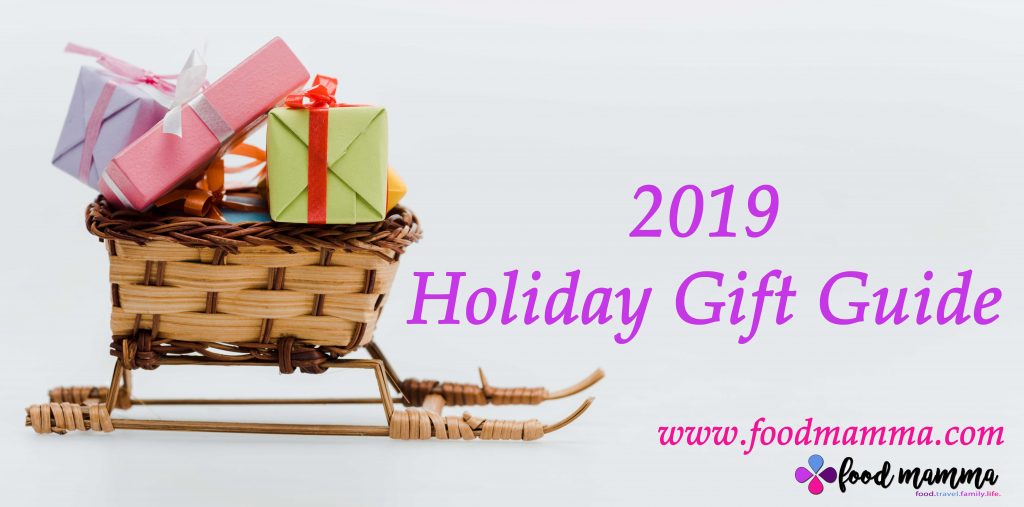 This post contains affiliate links. This means we may receive a commission if you click a link and purchase something that we have recommended. These links do not cost you any extra money.
Looking for some ideas on what to gift those special people in your life? Here are a few of our favourite things.
Kitchen Appliances
Here are some of the appliances we are loving right now.
Hurom Citrus Juicer
When the kids went back to school, it didn't take long for coughs and colds to make their way to everyone in the house. To aid in combatting all that, we try and drink fresh orange juice everyday.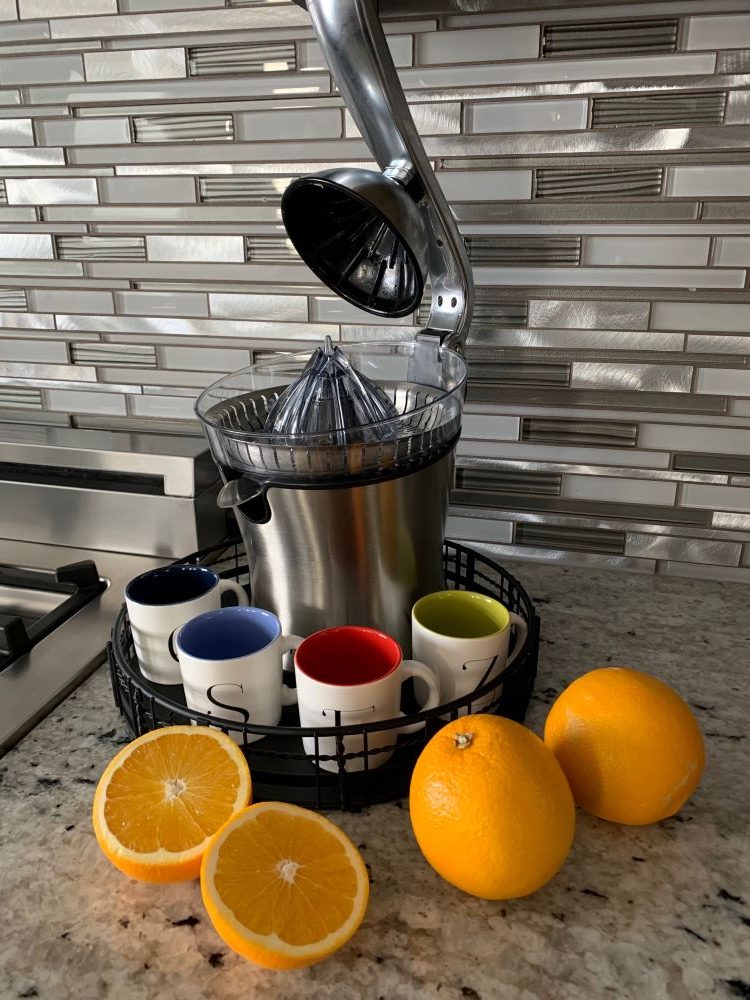 The Hurom Citrus Juicer helps us with our routine. It's not only functional, the sleek design looks great on the counter. The automatic motor helps in getting the juice out easily while the drip stop outlet allows you to control how much juice you are pouring into a glass.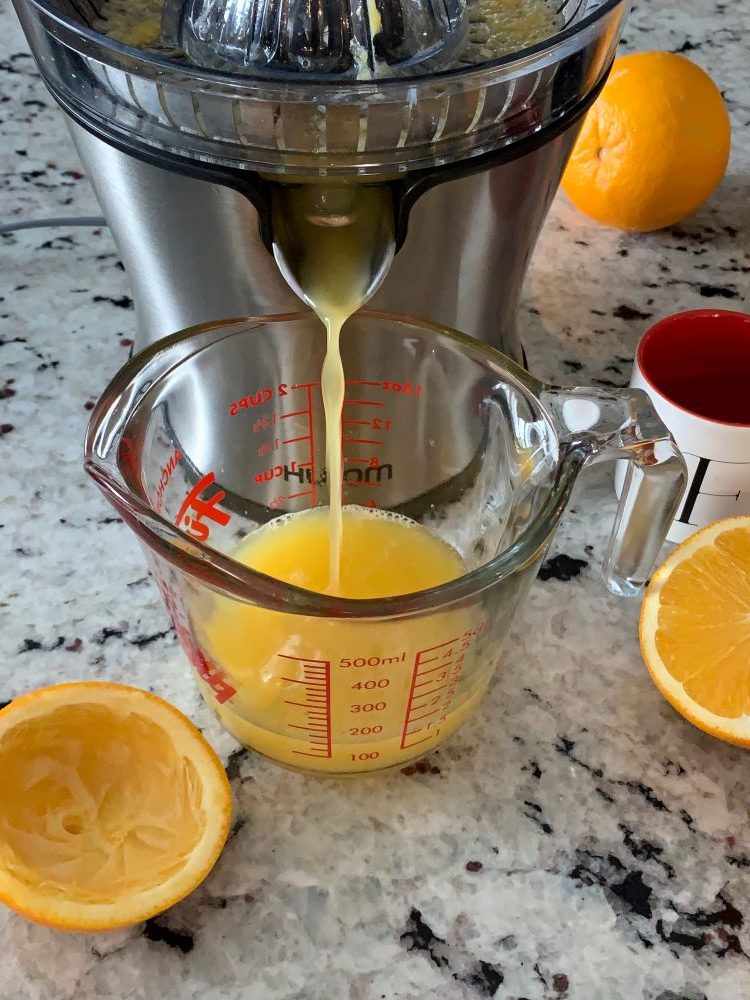 We love getting our kids to help out in the kitchen. The juicer is easy to use and they love using it too.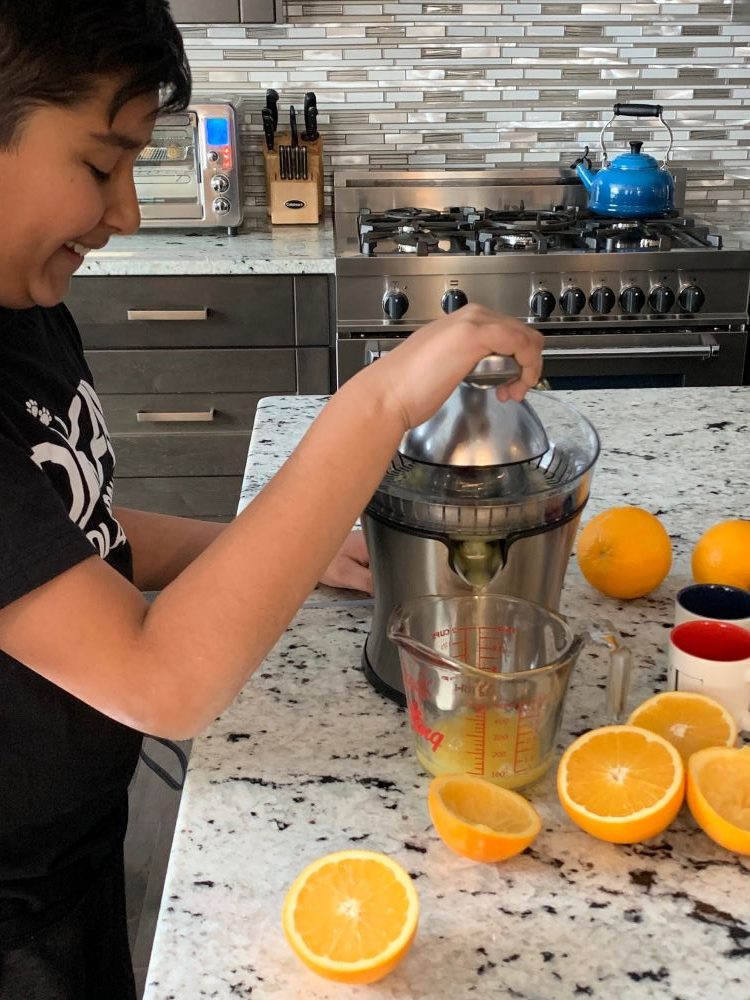 Buy the Hurom Citrus Juicer here.
Sure-Crisp Digital Air Fryer Toaster Oven with Rotisserie
We love appliances that do double duty. We have had a toaster oven for years and could not live without one. We use it to toast bread, and bake small items so we aren't warming up the whole oven for something little.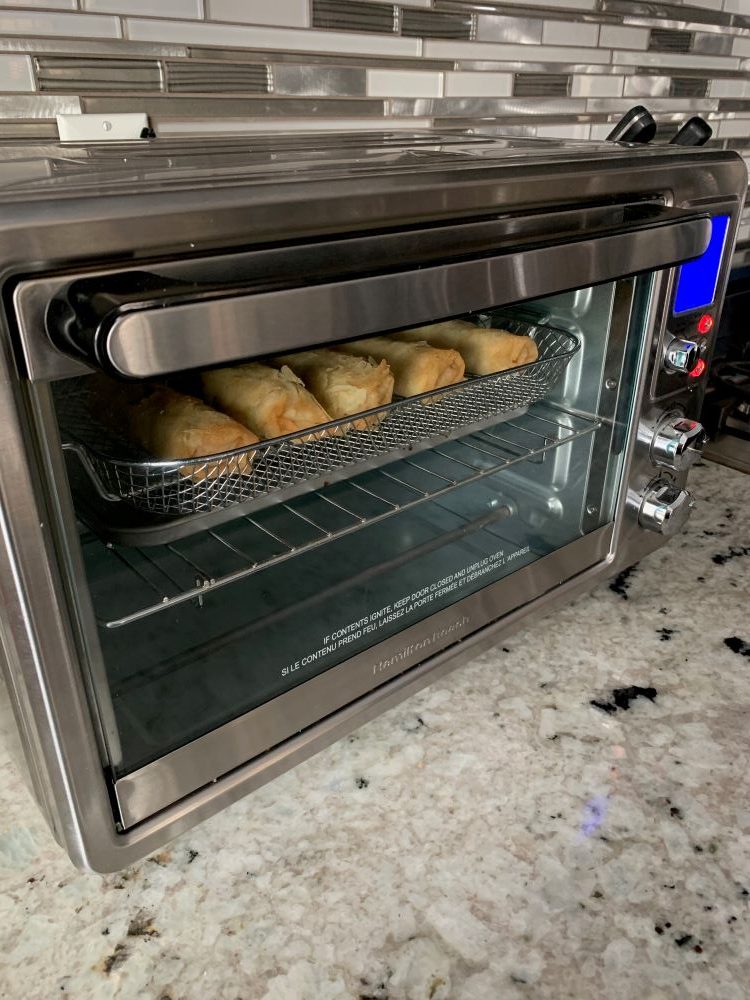 The Sure-Crisp Digital Air Fryer Toaster Oven with Rotisserie does more than that. It has six settings – Air Fry, Toast, Bake, Broil, Pizza & Rotisserie. With the air fryer function, it reduces one more item in my kitchen. I have raved about air fryers many times. They are amazing at giving you crisp food without the addition of oil. Yes please!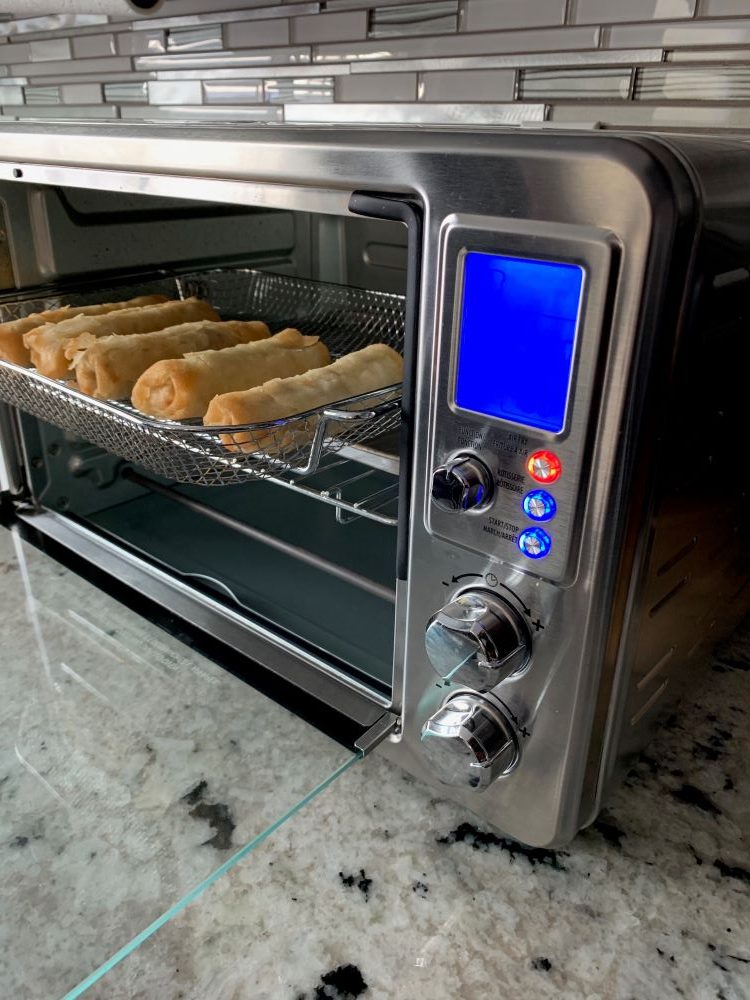 The oven looks great on the counter. It has an LCD screen which allows you to choose the function and set the time.
Hamilton Beach Milk Frother
In the last year, the milk frother has become one of our favourite things. We recently started using the Hamilton Beach Milk Frother and love it! The stainless steel frother warms and froths milk but does something that other frothers don't – froths cold milk. For a cold drink lover like me, this is amazing.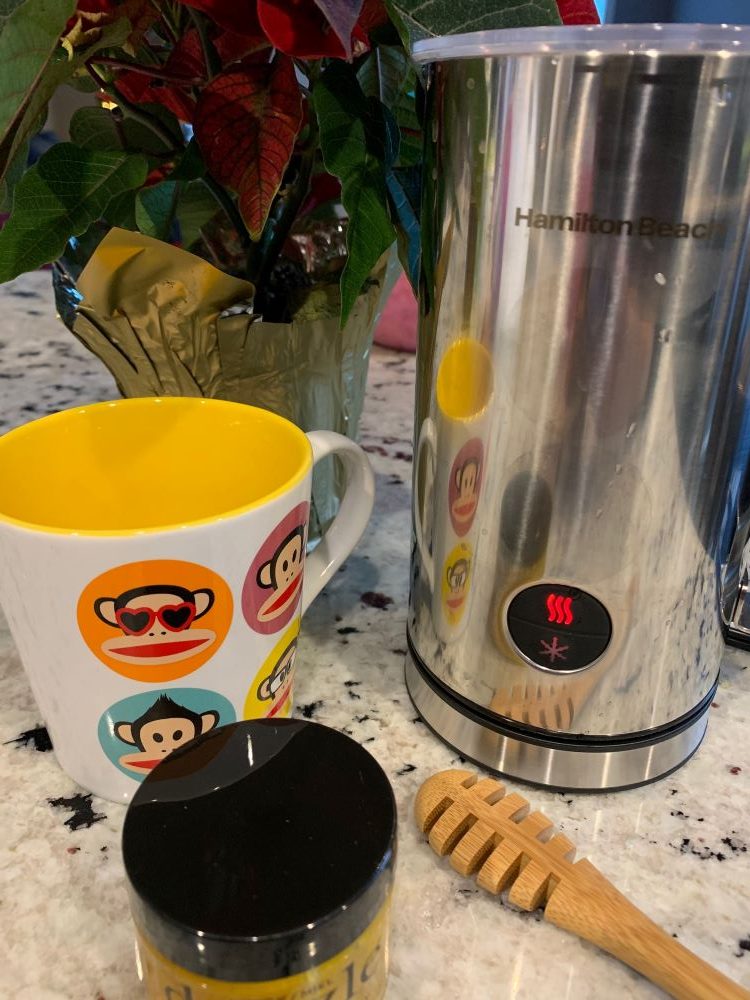 The kids use the frother to make frothy hot chocolates while hubby uses it to make warm turmeric milk with honey. I love using it to make peppermint mochas at home.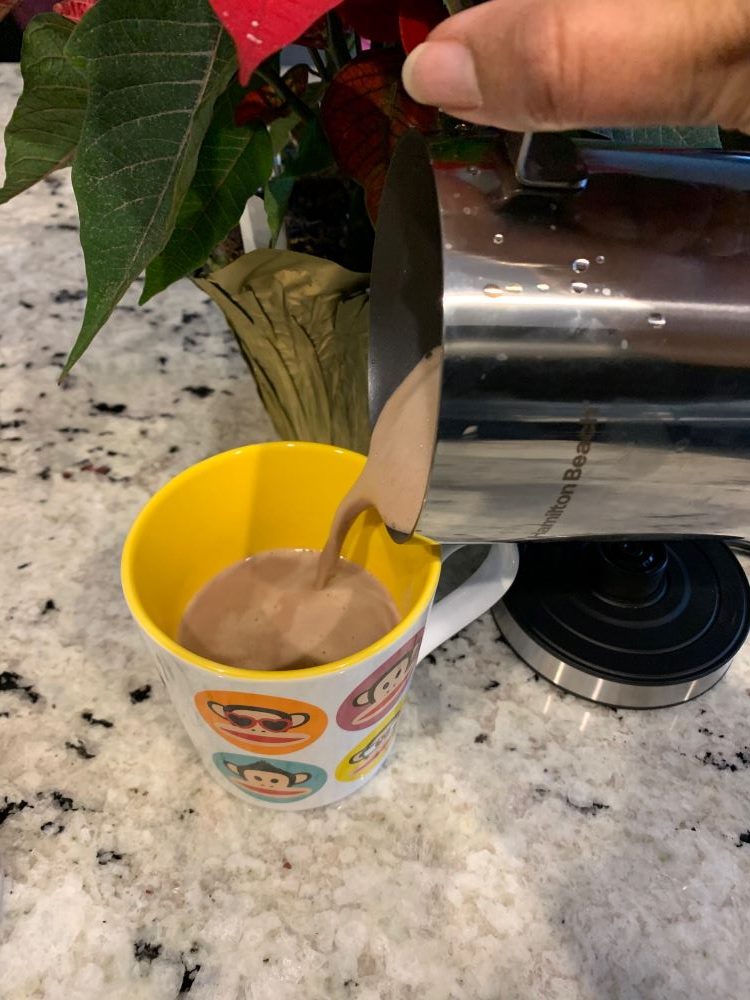 Anova Precision Cooker
It's no secret that we all love our beef around here. One of our favourite things to use to make the most perfectly cooked meat is the Anova Precision Cooker. The sous vide circulates water at the exact temperature required for perfectly cooked meals and has been a huge part in helping us make some delicious food.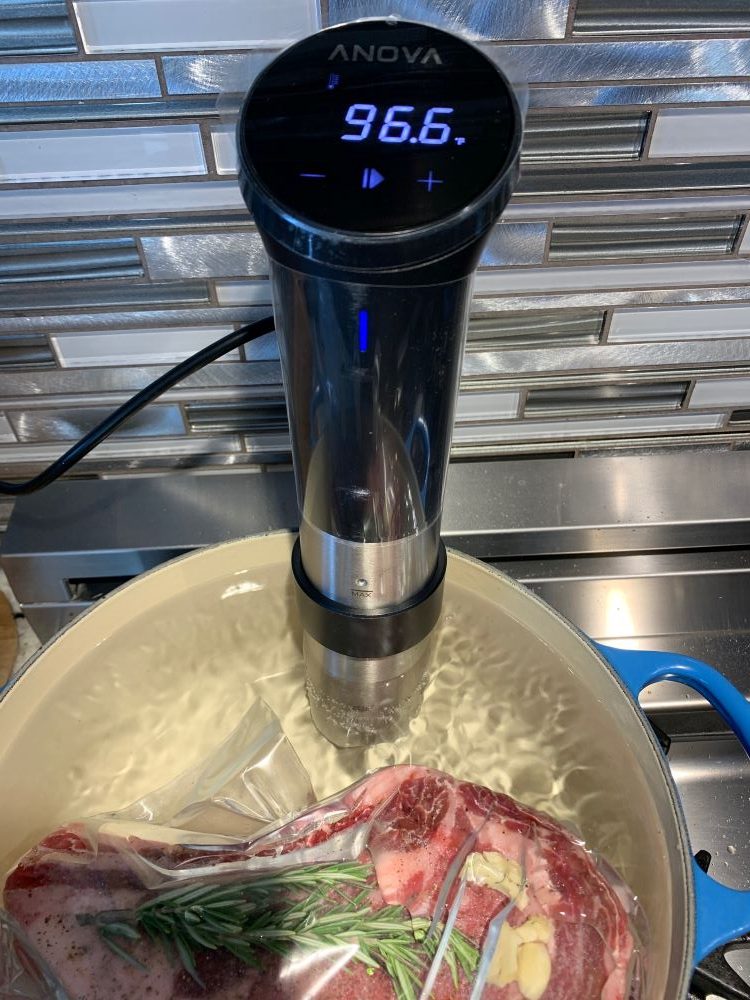 The precision cooker heats the water and circulates it around the container it's in to maintain temperatures evenly. It's affordable and easy to use and we highly recommend it. You just clip it on to the side of your pot or container. Anova even has an app that helps in cooking things perfectly.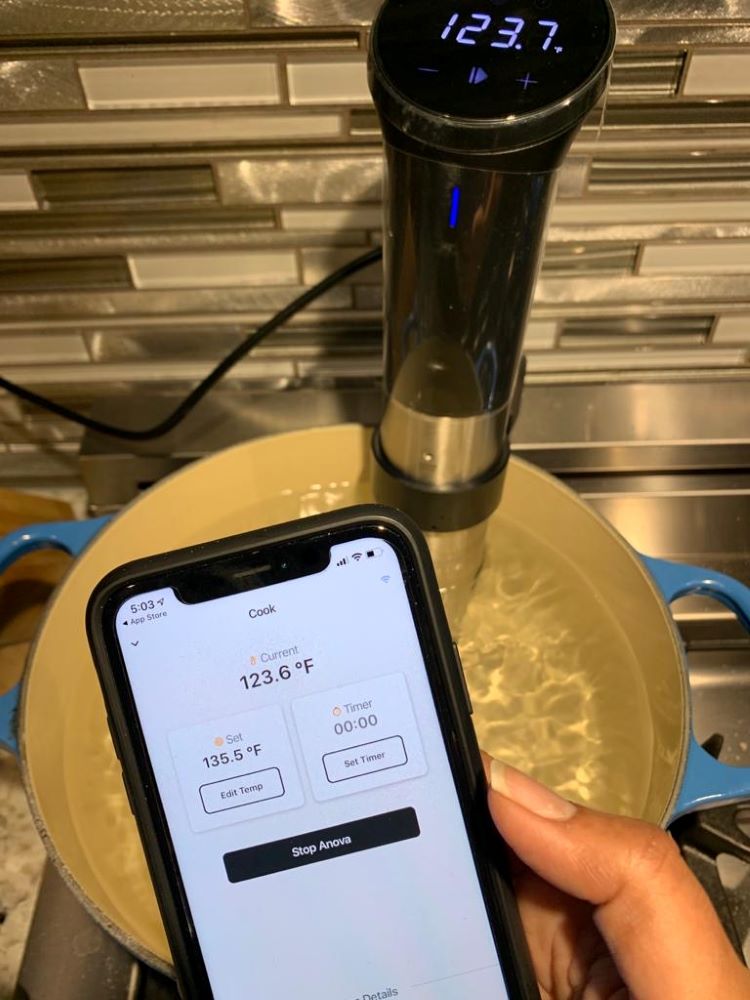 We just season some steak with salt and pepper, add some garlic and a sprig of rosemary and place it in a Ziploc bag. Seriously the best steak.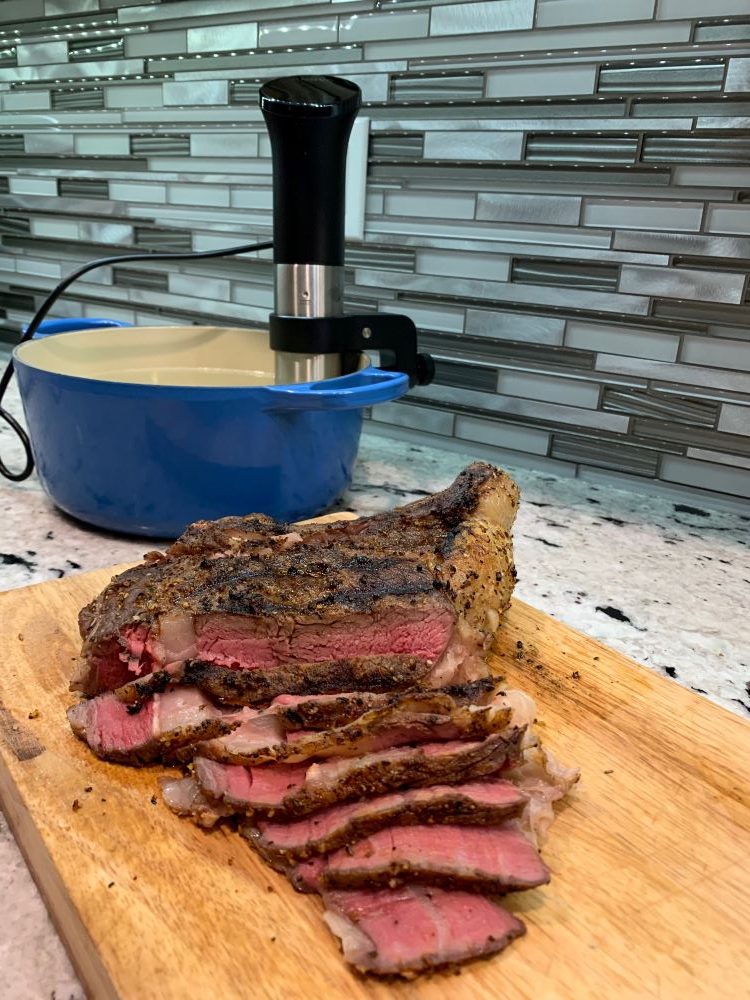 Buy the Anova Precision Cooker here.
Chocolate
We love chocolate! It's definitely feel good food and we could eat it in any form.
Purdy's Chocolatier
Purdy's has come out with a huge selection of items for the holidays. There is definitely something for everyone.
We loved the Chocolate Survival Kit! With huge amounts of time spent in the car driving the kids around and waiting during their activities, the box of chocolates are perfect when you deserve a sweet treat. It includes a couple of our favourites like Hedgehogs and Sweet Georgia Browns.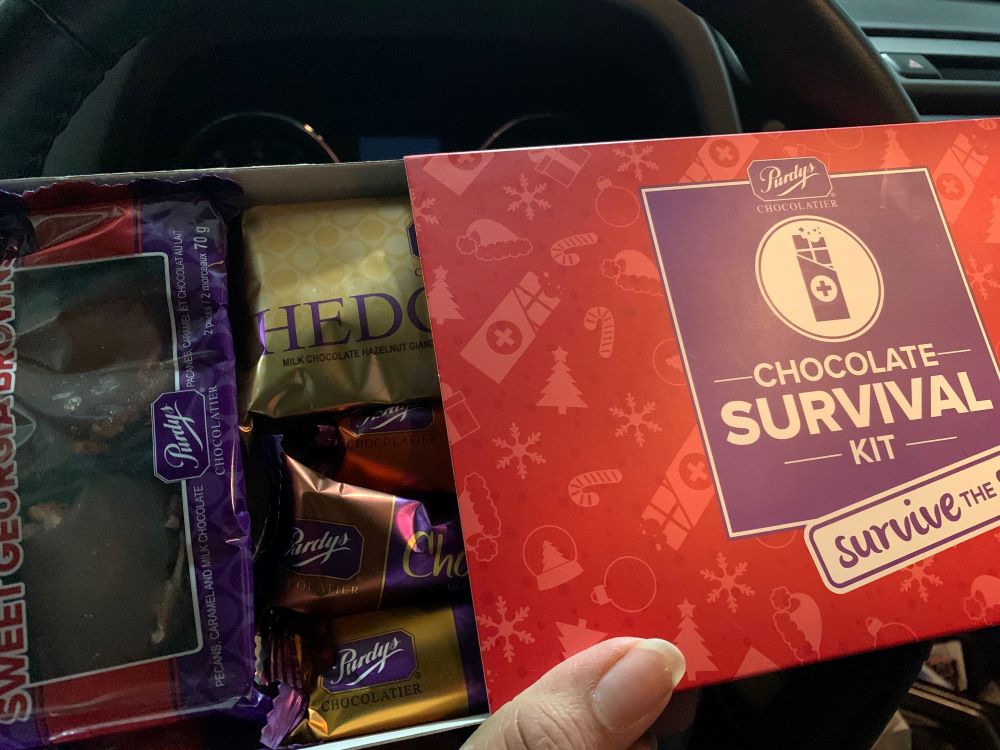 Advent calendars are a fun way to countdown to Christmas and Purdy's has a couple different options. The Snowglobe Advent Calendar has little flaps that can be folded back to reveal a daily treat. The Starry Night Calendar has little drawers that can be pulled out for the chocolate to be revealed.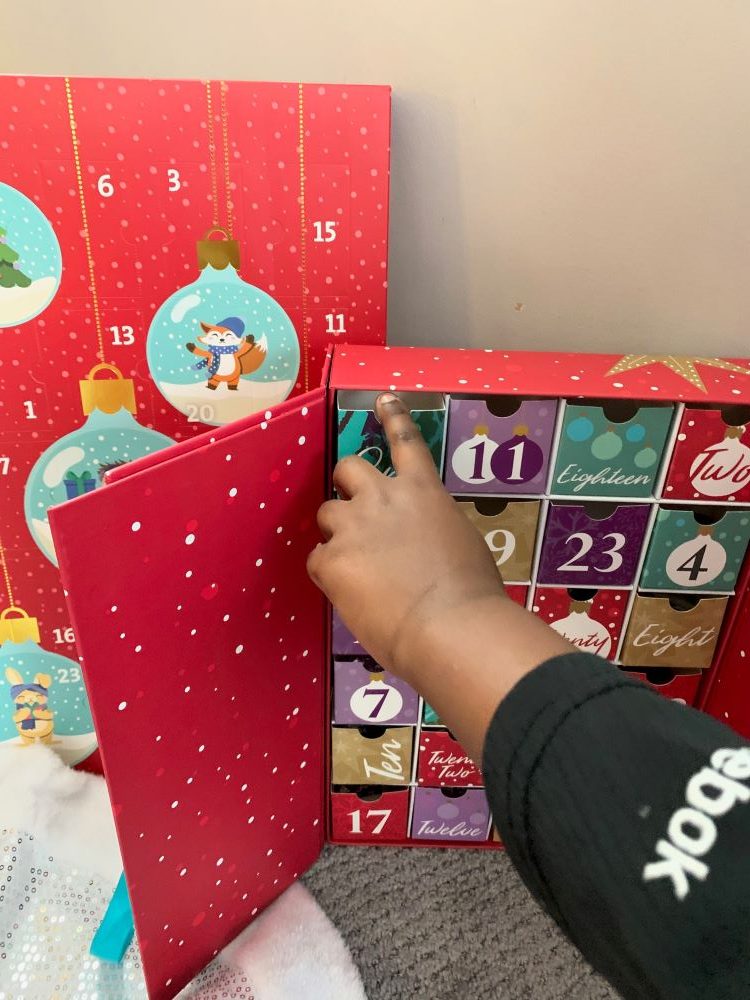 Fill the stockings with the Merry Christmas Bar or the Holiday Mini Favourites.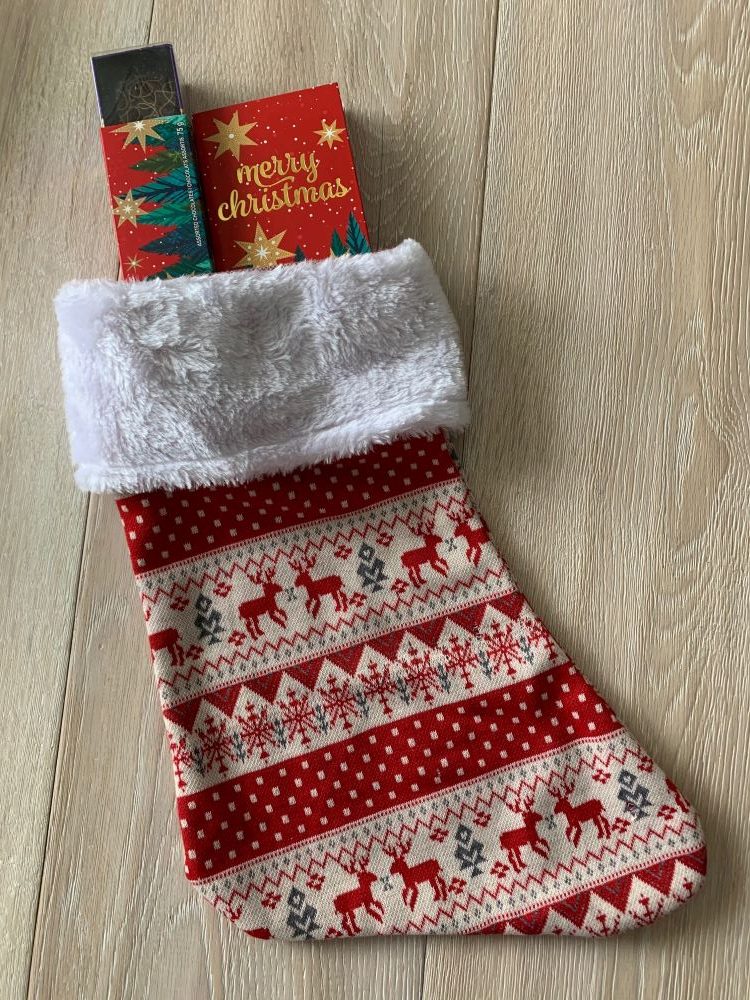 They also have the perfect boxes for hostess gifts like the Holiday Tree Gift Box, Merry and Bright Gift Tin or the spectacular Festive Gift Box which contains 1kg of chocolates and nuts.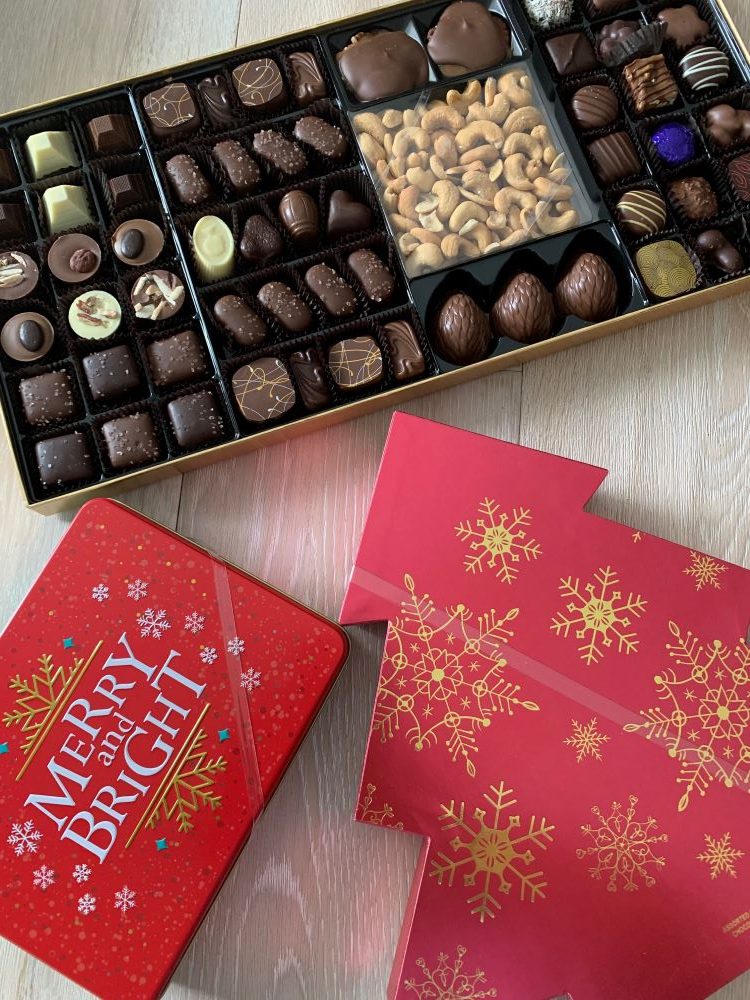 Master Chocolat (LOCAL)
Chocolate and hazelnut make a fantastic combination. Master Chocolat has a delicious chocolate hazelnut spread which is perfect for spreading on everything!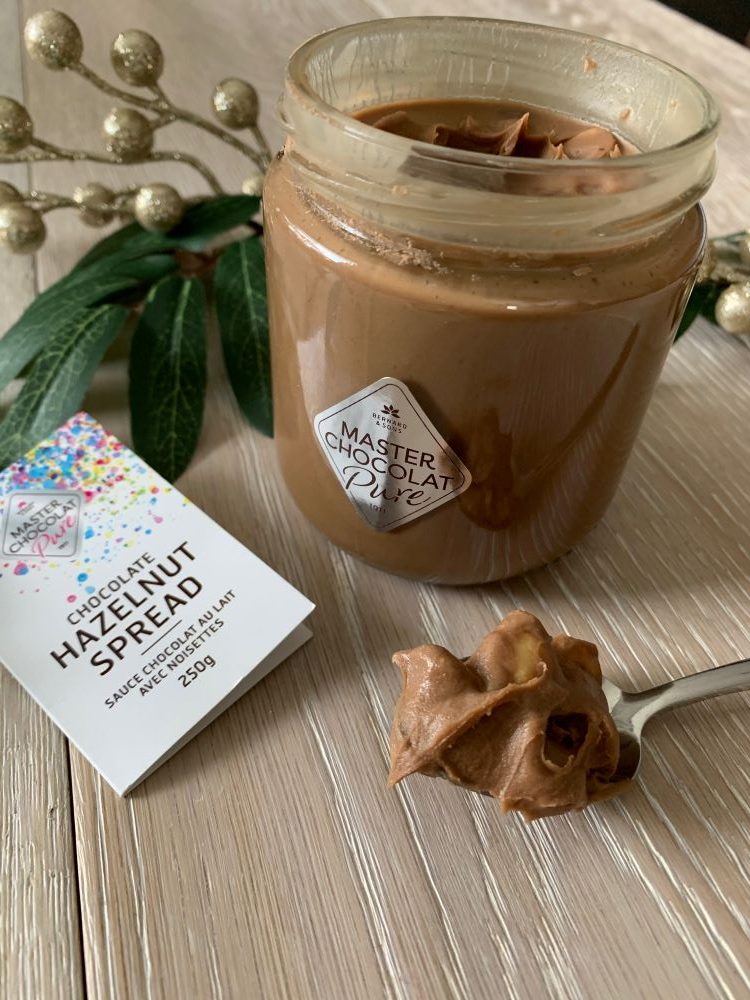 Adila Chocolaterie (LOCAL)
Head down to Avenida Food Hall to discover Adila Chocolaterie. Their chocolates are made with the best French Coverture chocolate, real cream and fruits or nuts. They are hand painted so no two are a like. The boxes are available in a variety of sizes so you can get a small one for the stocking or something bigger for under the tree.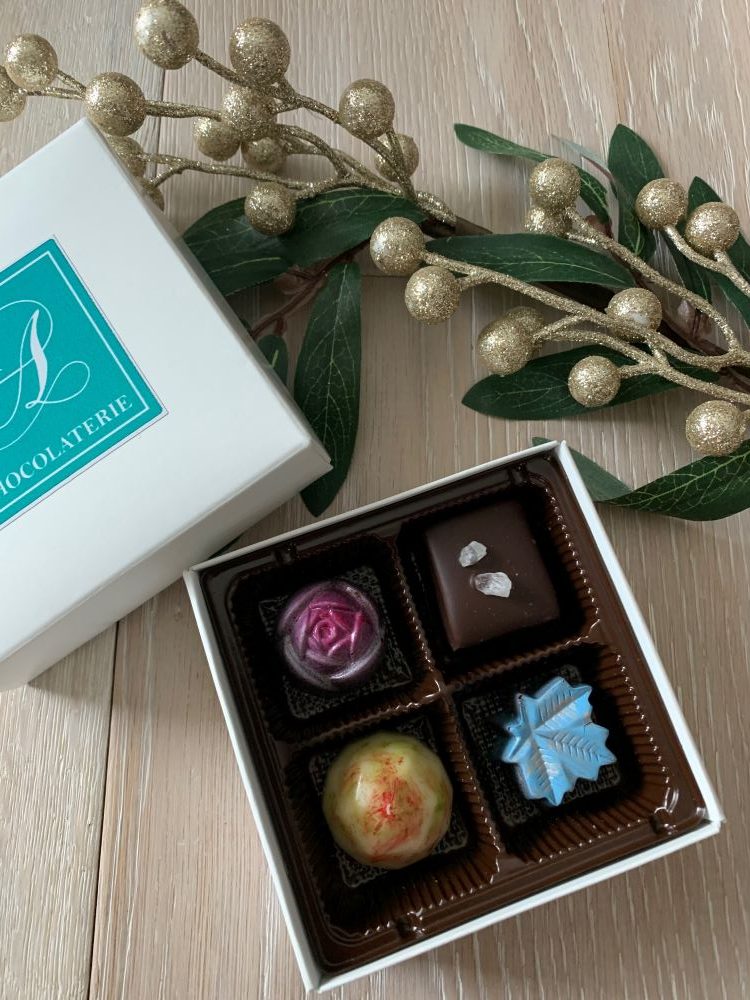 Cococo Chocolatiers
The holidays are definitely about baking and most of it is filled with chocolate. For an easy way to decorate, we love using the chocolate shavings from Cococo. They are a quick and easy way to make your dessert look even more incredible.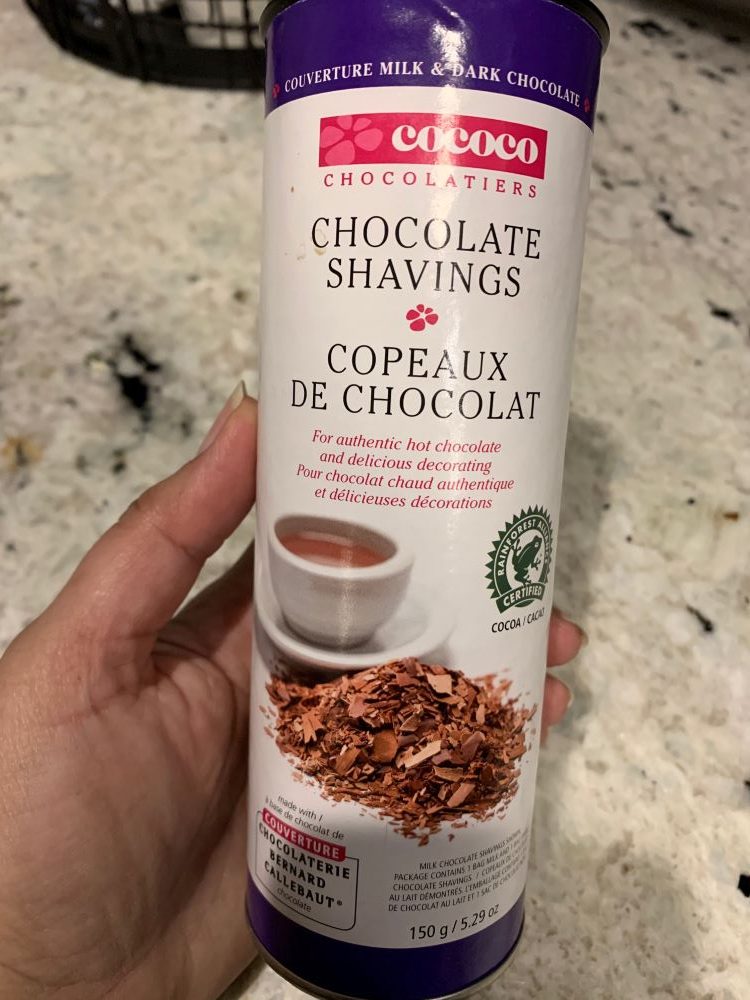 For The Home
Rocky Mountain Soap Co.
With two very busy boys, we can't stress hand washing enough. This is even more important in the kitchen and Rocky Mountain's Antibacterial Kitchen Hand Wash is a must! The olive oil base keeps skin smooth and hydrated.
With Calgary's dry climate, we can't seem to get our skin hydrated enough. Rocky Mountain Soap Company has a great Vanilla Candy Cane Oat Lotion to keep you smelling festive during the holidays. This is perfect for those that love all things mint, especially at this time of year.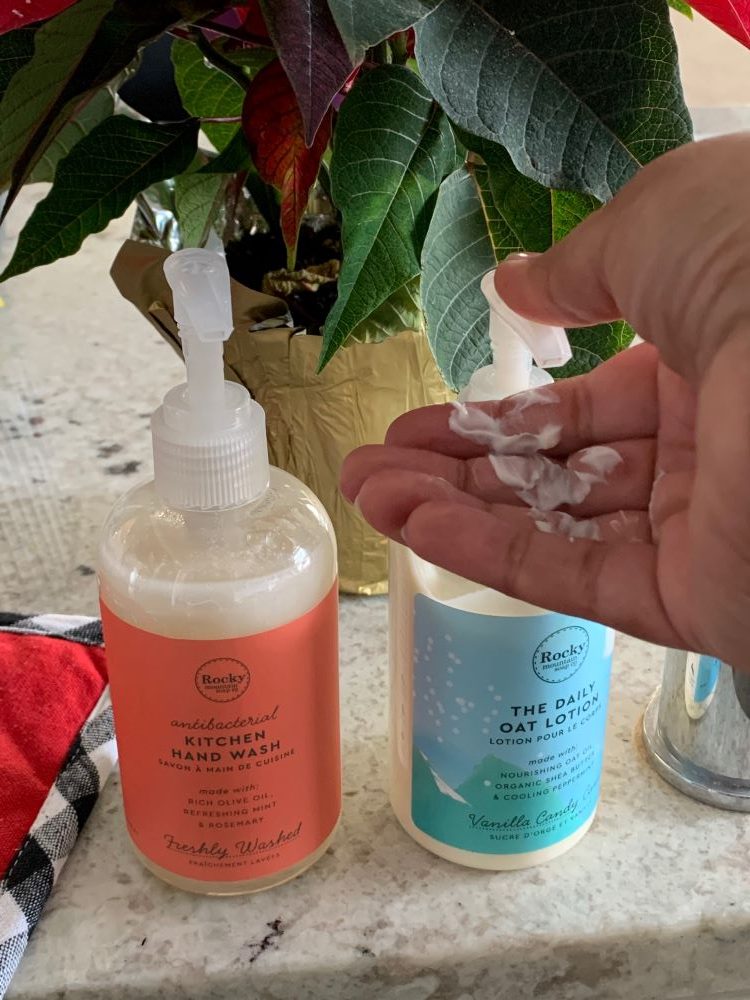 This duo would make the perfect hostess gift.
Springfree Trampoline
We have had a Springfree Trampoline for a couple years and it is one of the most used items for our kids. The fact that it can stay up all year round, even during the snowy months is huge. It's easy to get stir crazy during these cold months but the kids can easily go do some jumping and get their blood flowing.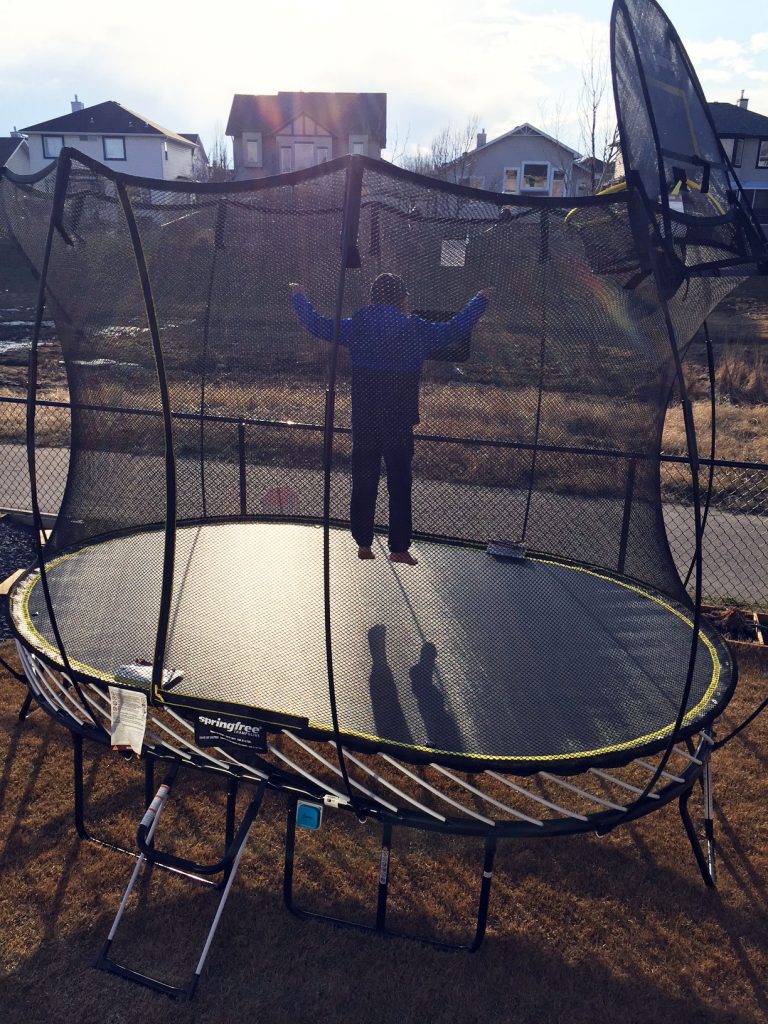 Springfree now has custom colours available so you can design the trampoline the way you want it. You can choose from seven different colours and make your trampoline look like you want it.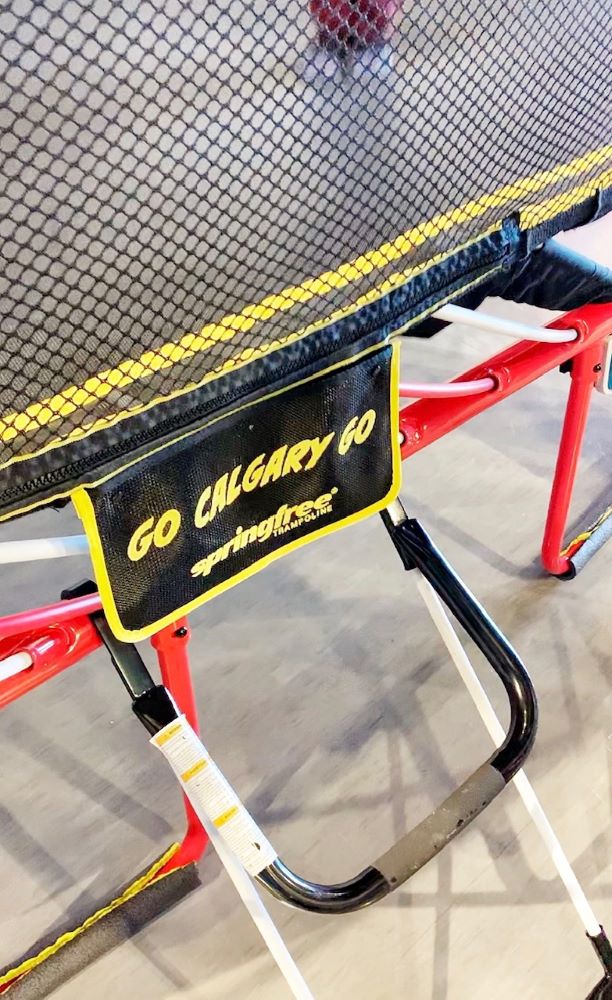 Buy the Springfree Trampoline here.
Cookbooks
It's easy in this digital age to grab any recipe you need off the internet. There is just something about a cookbook though and I still love them. I love cracking them open and going through, admiring the pictures and deciding which recipes I'm going to attempt. Here are a few that I've enjoyed recently.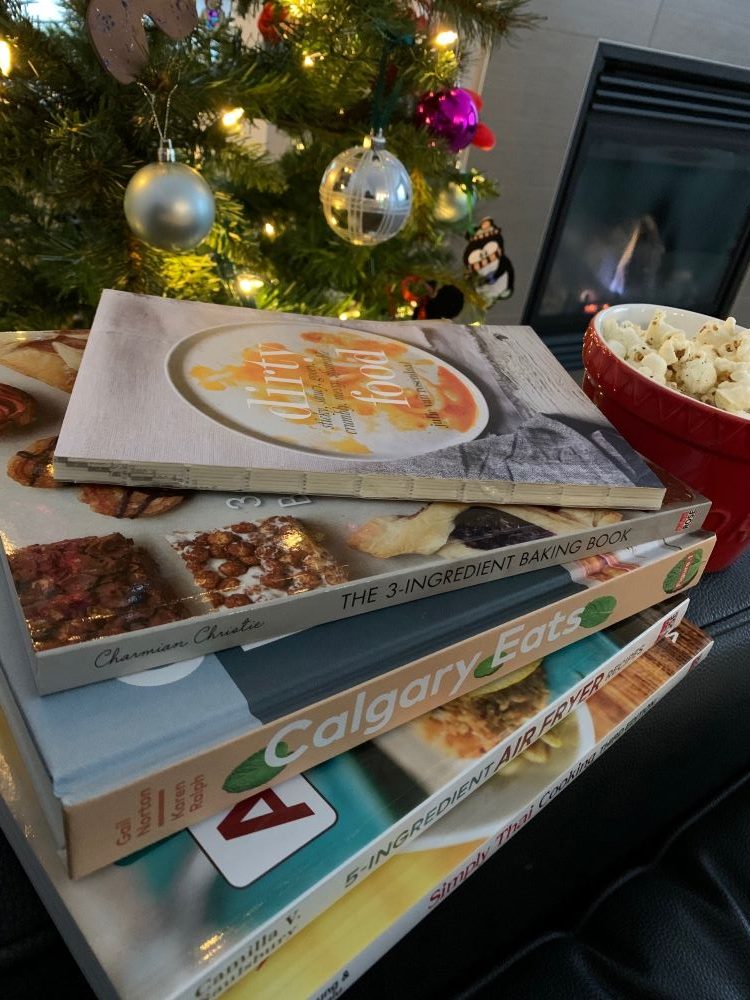 Calgary Eats – This is a great cookbook which features recipes from Calgary's restaurants and bars. Learn to make your favourite dishes at home!
Dirty Food – This a fantastic book which celebrates the pleasure of eating good food. Another hit from Julie Van Rosendaal.
The 3-Ingredient Baking Book – I love how Charmian Christie has over 100 recipes using only 3 ingredients! From cookies to popcorn to cakes.
5-Ingredient Air Fryer Recipes – Gifting an air fryer for Christmas? Add in a related book like this one that has over 200 recipes.
Simply Thai Cooking – Have someone on your list with a love of a certain cuisine? This book is perfect for me, since I love Thai food and would love to be able to make more dishes at home.
Gifts That Feed
Shef's Fiery Kitchen – Chili Lime Peanut Paste
We love the Chili Lime Peanut Paste from Shef's Fiery Kitchen. There is so much flavour in this one little jar. The thai based paste is perfect for a quick shrimp stir-fry. You can find them at the Calgary Farmer's Market.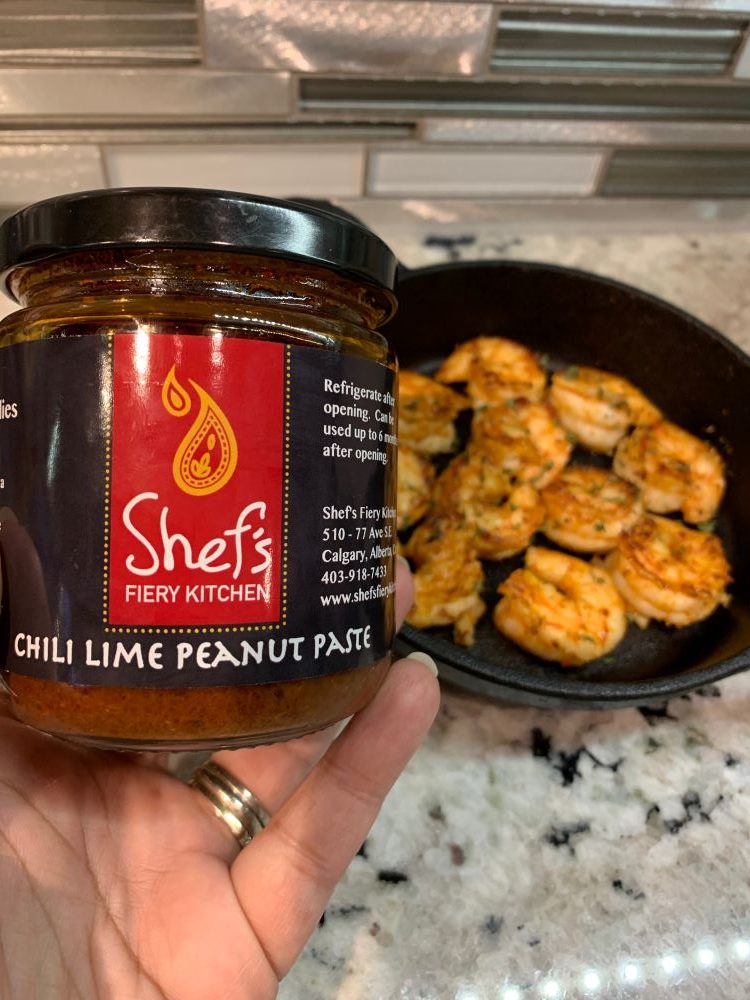 Seven Spice Chili Oil
I have fallen in love with the Seven Spice Chili Oil. In fact, every since I opened a jar, it's been the tastiest topper on everything. From pizza to fries, it just takes everything to a whole other level. The oil come in both hot and mild, so even people like me who can't take a lot of heat can enjoy it.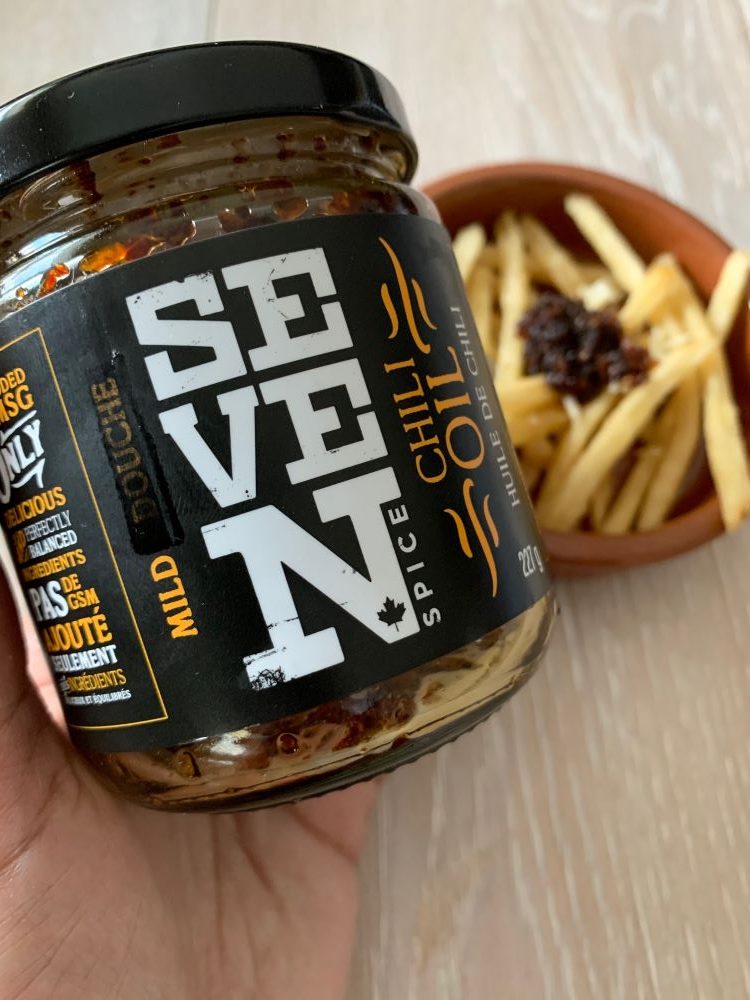 Ganesha Foods – Cold Ground Organic Spices
Spices are key around here. They are a staple in most of my cooking so it's important to get something with quality.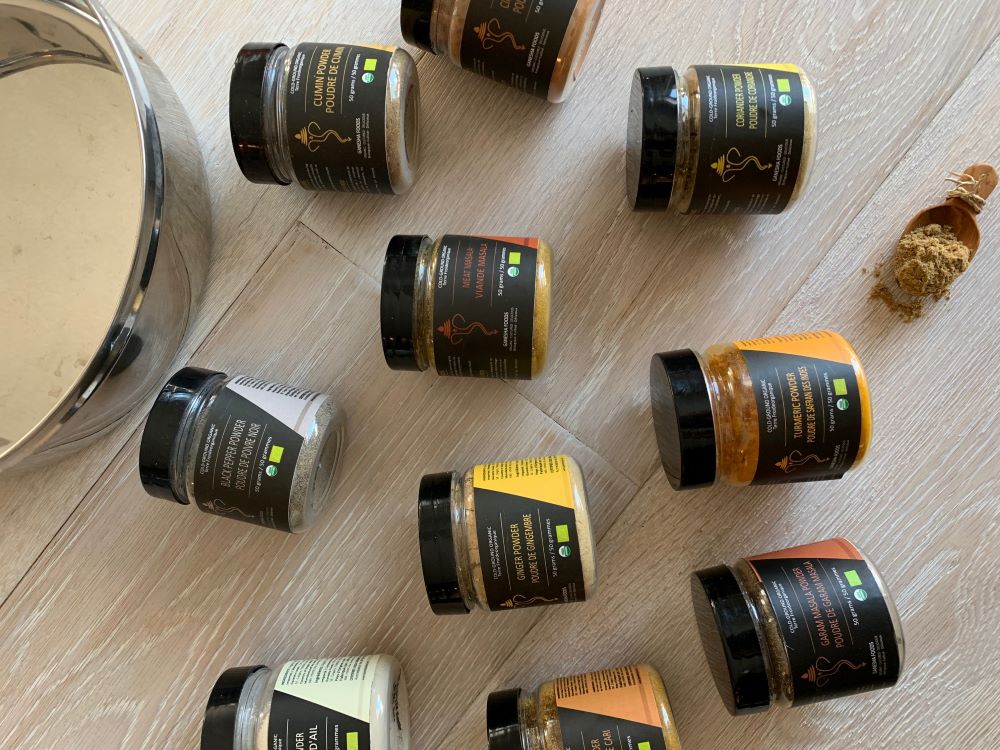 Ganesha Foods has cold ground spices directly from India. By cold grinding the spices, they are able to retain over 99% of the essential oils from the spice. This also produces a finer particle which helps in smoother texture and consistent colour.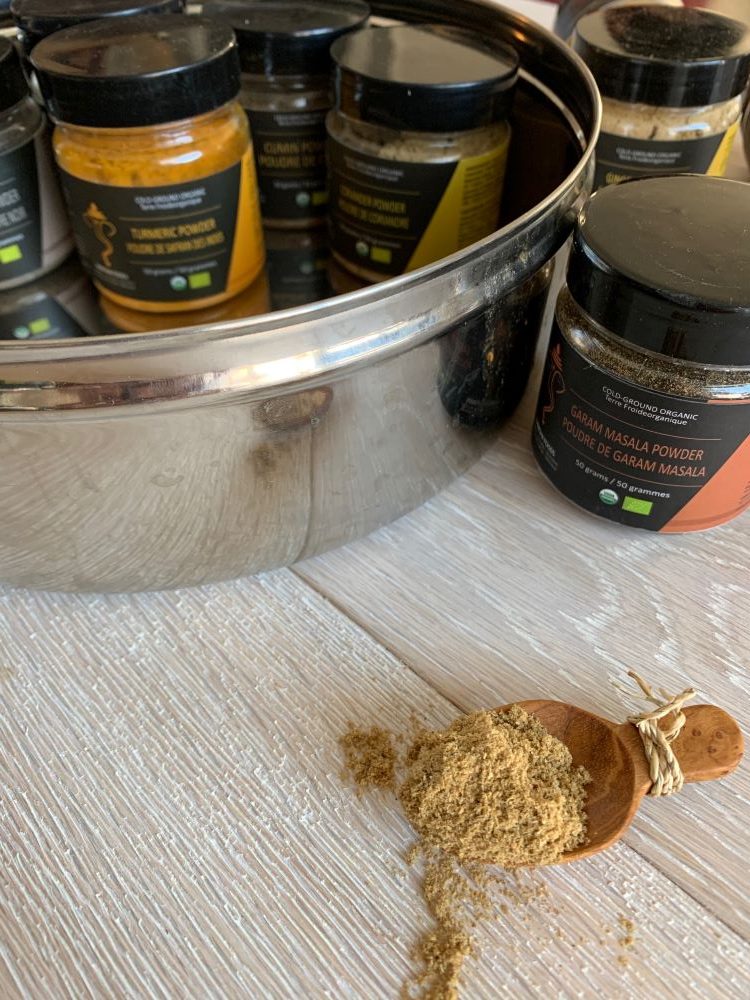 I love the size of the spice jars. They are perfect for fitting into a spice tin so no need to transfer anything out. Ganesha Foods is a family owned company. You can buy their spices across Canada at Sobey's, Safeway, Foodland, Thrifty Foods and IGA.
Drizzle Honey
Hubby loves turmeric milk which is made with turmeric and honey. When Drizzle came out with the Turmeric Gold Raw Honey, it quickly became his favourite. We have gone through jars of this stuff.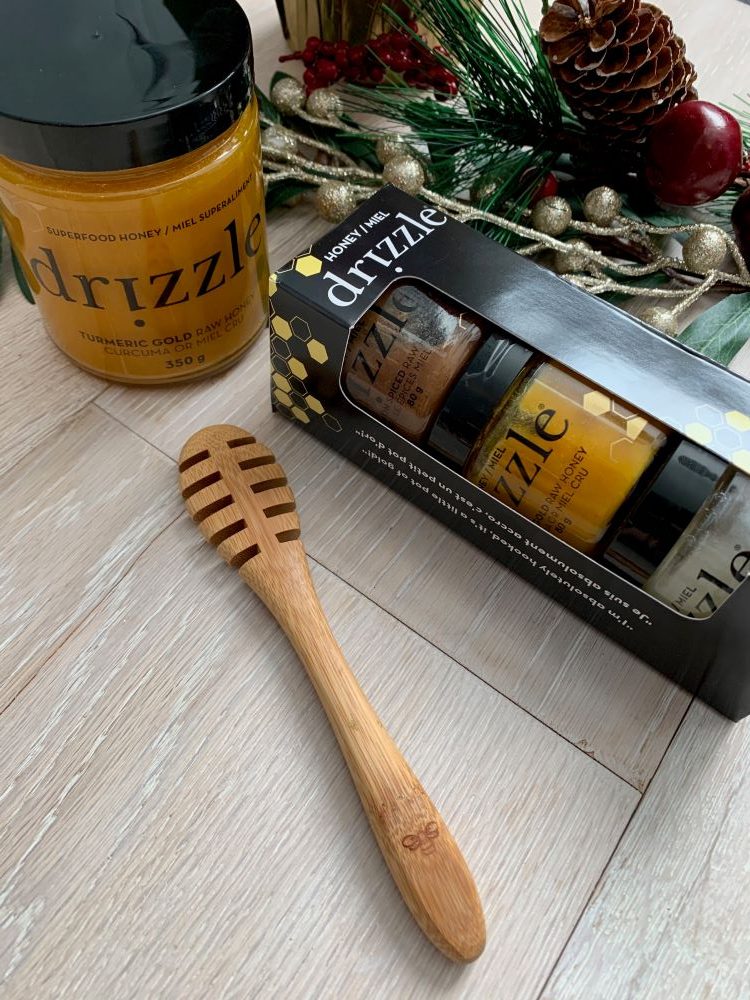 If you're unsure as to which honey to try, the Drizzle Taster Trio is perfect! The collection is compiled of Drizzle's 3 best selling products – White Raw Honey, Turmeric Gold Raw Honey and Cinnamon Spiced Raw Honey. This can fit right into a stocking or use it on a fruit and cheese board.
OPA!
I love grabbing gift cards for people's favourite places to eat. You know they will be used and maybe shared with you for a little quality time. They make the perfect stocking stuffers.
OPA! has gift cards available and have limited edition items for the holidays. The chocolate baklava is their newest dessert and available just for the holiday season. Their Festive Feast promotion features the chocolate dessert.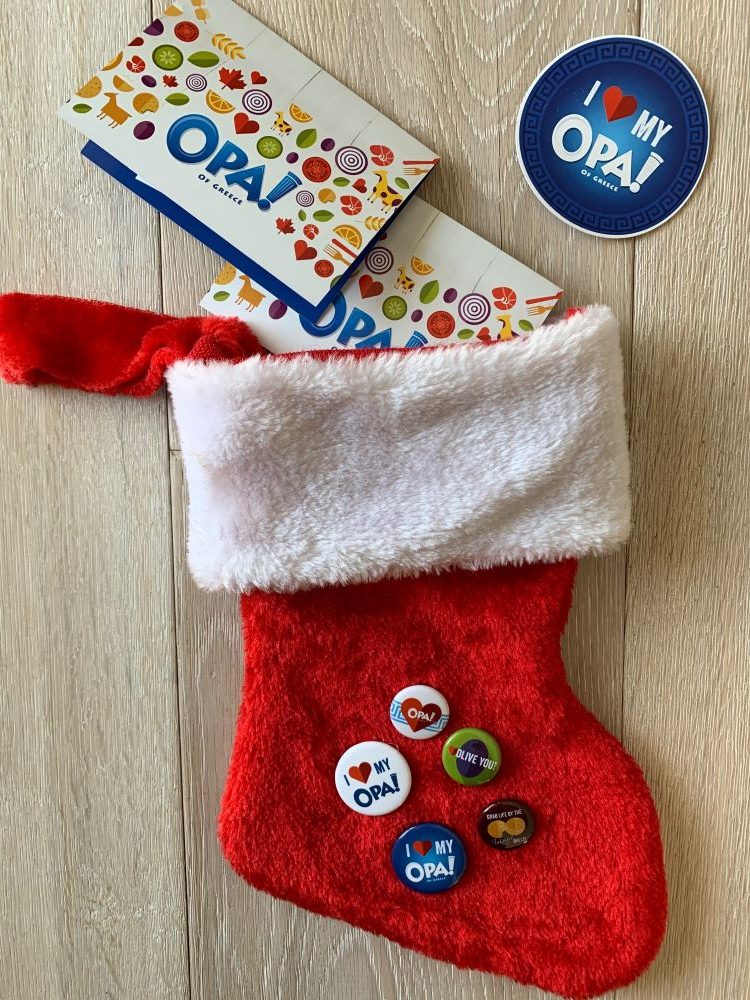 Watch for a giveaway on Instagram.
Gifts That Give
Local Laundry – Giving Toque
I love it when I purchase something, there is a little extra good being done. This is the case with Local Laundry and their Giving Toque. For every toque sold, they donate one to a homeless organization across Canada. They have donated over 1500 toques to places like The Calgary Drop-In Centre which is amazing.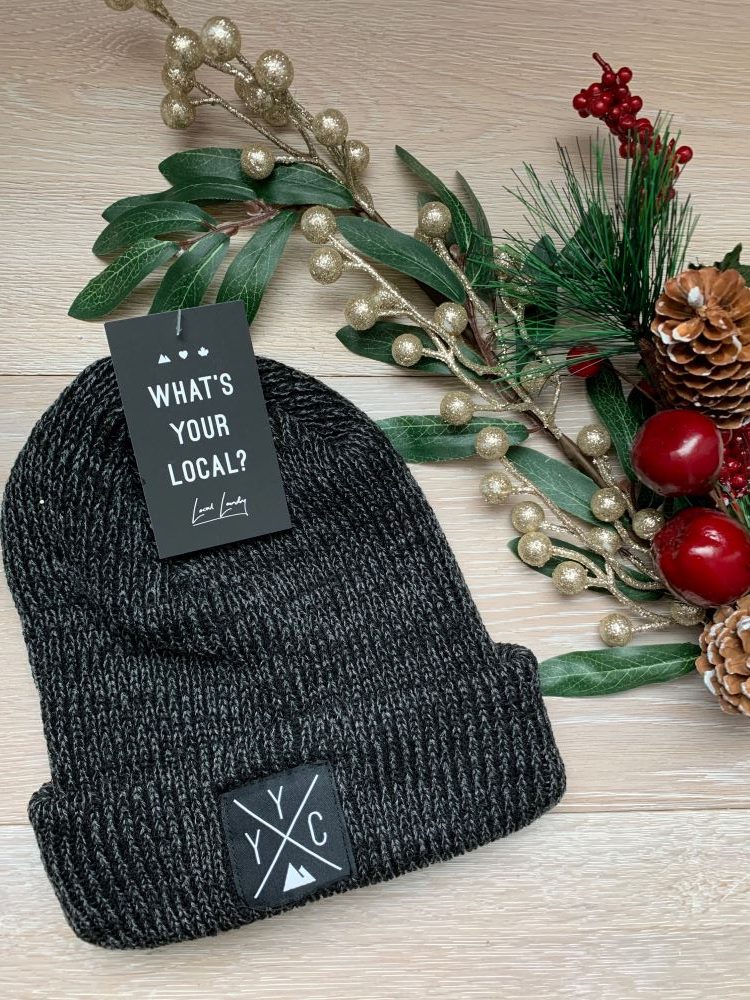 The toque is made in Canada and is perfect for those chilly winter months. It is super warm and a great way to represent YYC.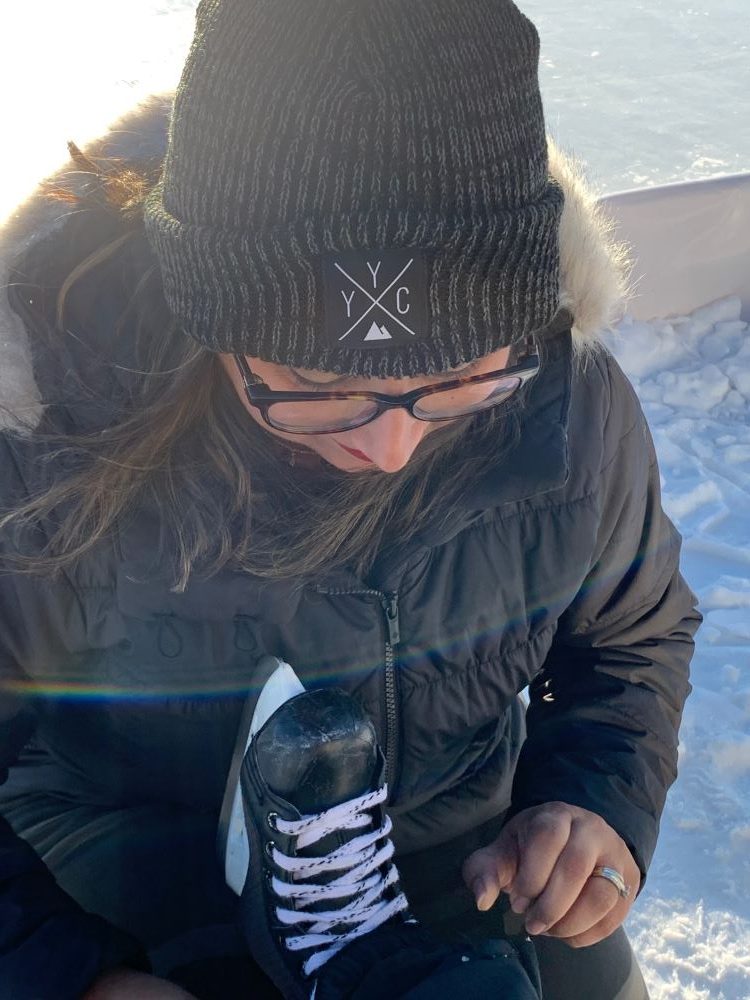 Famoso – Campania Tomato Sauce
This is one of my favourite campaigns every year. For every jar of tomato sauce purchased from Famoso, a meal will be provided to a young person in need. This partnership with Mealshare is great, especially at this time of year. The possibilities of what you can use the tomato sauce for are endless.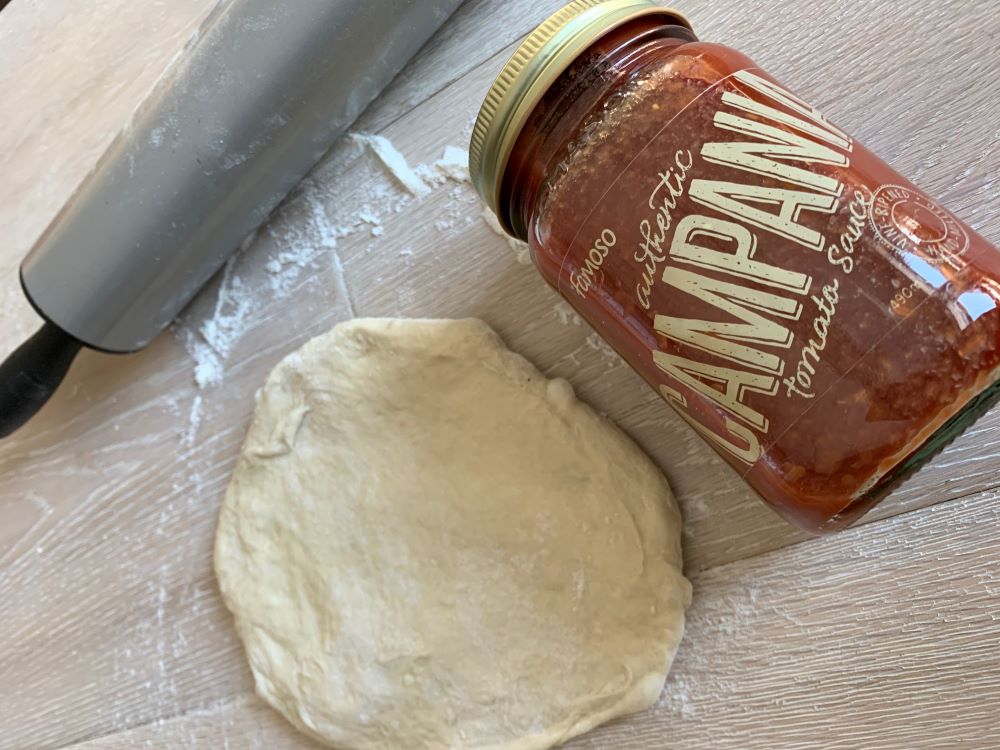 Gifts That Grow
Gift A Green
As much as I love receiving Christmas cards, it's a little sad to throw them out after the holidays. Gift A Green helps in sending a unique "card" that does not get thrown away. The card is actually a package filled with organic microgreen seeds.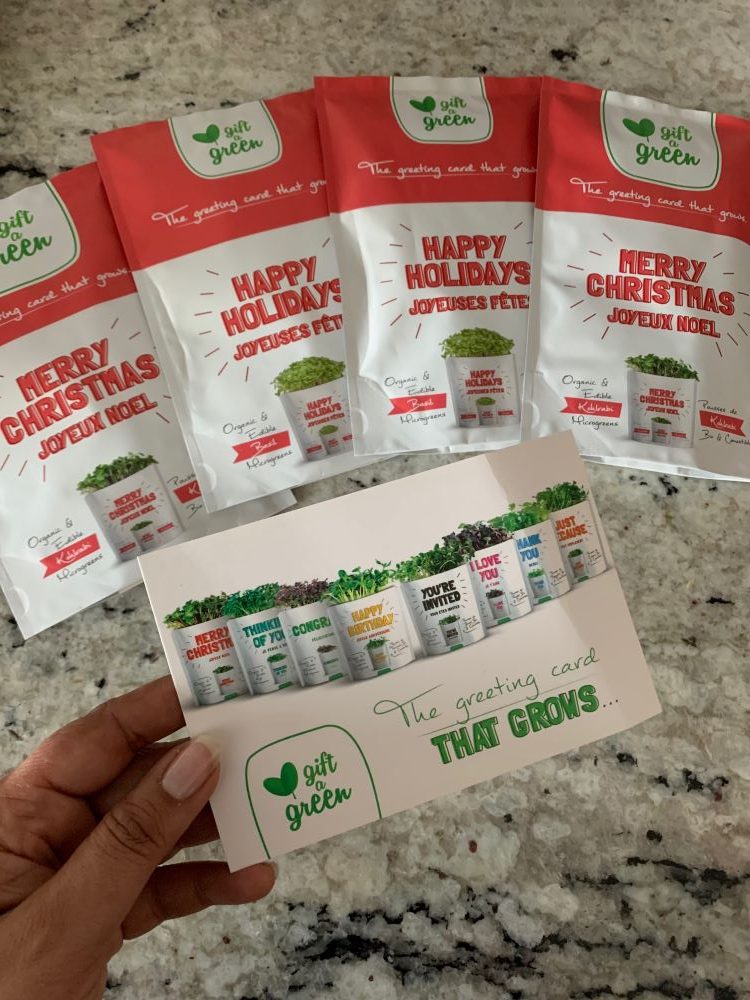 The greeting is on the outside and the card pouch acts as the growing pot. There are so many greeting card messages to choose from – from Christmas and Happy Holidays to Thank You and Happy Birthday. It's just such a great concept!
Watch for a giveaway on Instagram.
Gifts For Kids
MyFUNvelope
MyFUNvelope a children's craft subscription box that is available in both French and English. Each MyFUNvelope contains 4 quality crafts, one STEM (Science, Technology, Engineering, Math) activity, a learn to draw card, and a printable activity. Markers and scissors are also provided.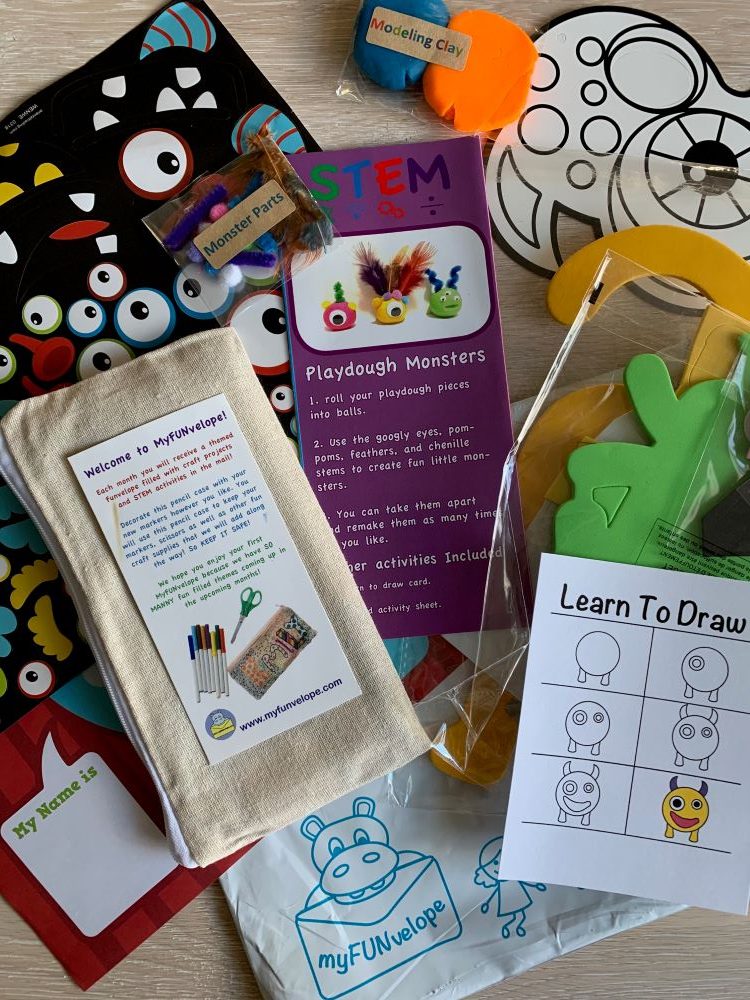 MyFUNvelope was created by a mother of 6 and it is a fabulous idea! It's always fun for the kids to get something in the mail addressed to them. The box is full of fun stuff that will keep the little one busy.
Shop Local
If you are looking to support local for your Christmas shopping, head on down to your favourite market for some unique finds.
Avenida Food Hall and Fresh Market has some great vendors with some items. You can even purchase a gift card so the person you are buying for has an opportunity to check out local finds.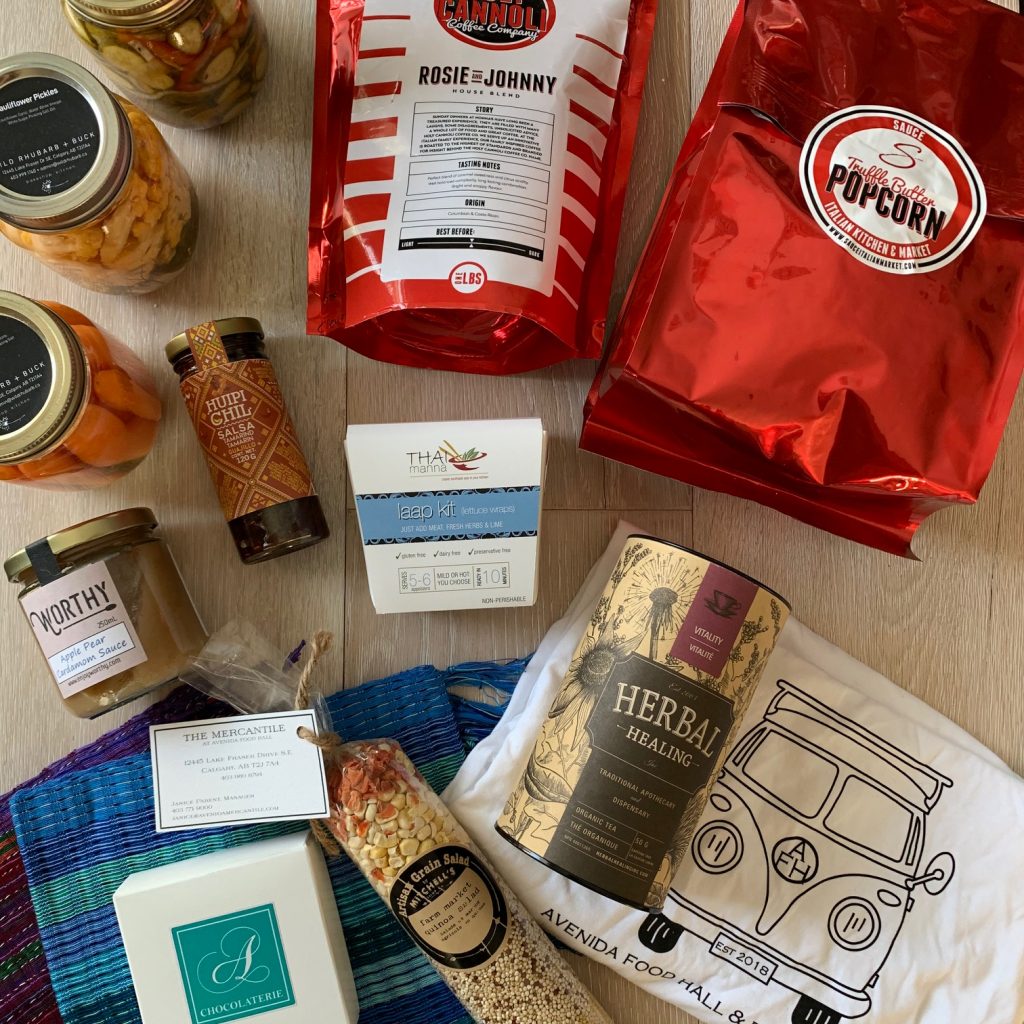 Here are just a snapshot of some of the great items available at the Market. Beautiful hand woven scarves from Casa Corozan and Tamarind Salsa from Mex-Can Gourmet. Curry kits from Thai Manna and Soup Packs from the Mercantile. These are perfect for those busy school nights and anyone would be thankful.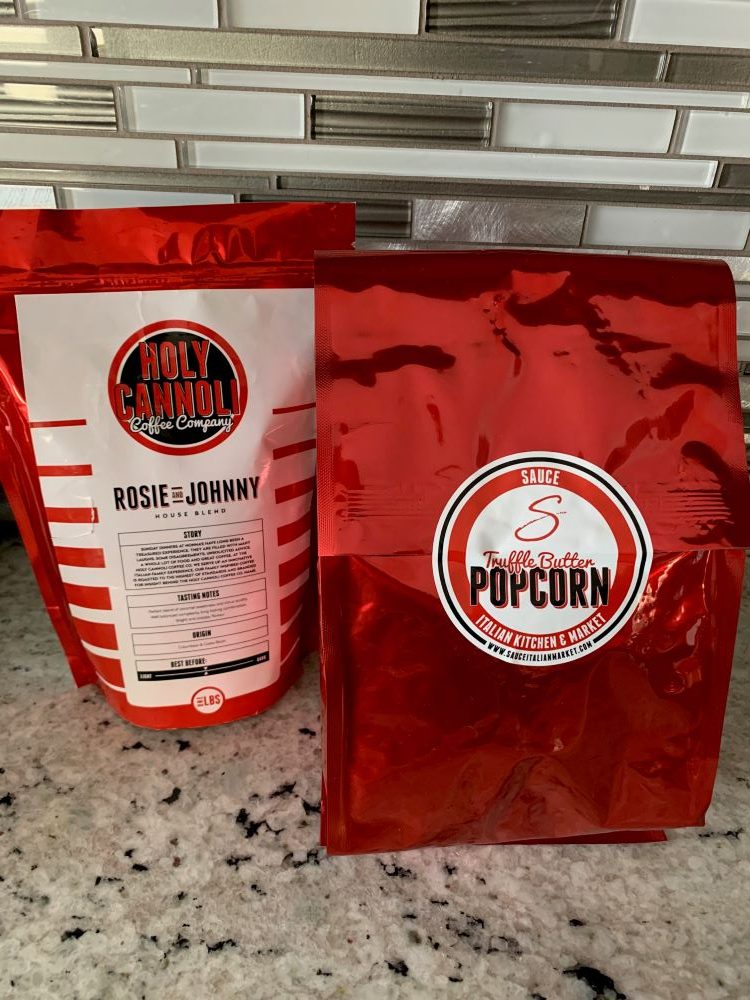 The Truffle Butter Popcorn from Holy Cannoli is amazing and their blend of coffee is delicious.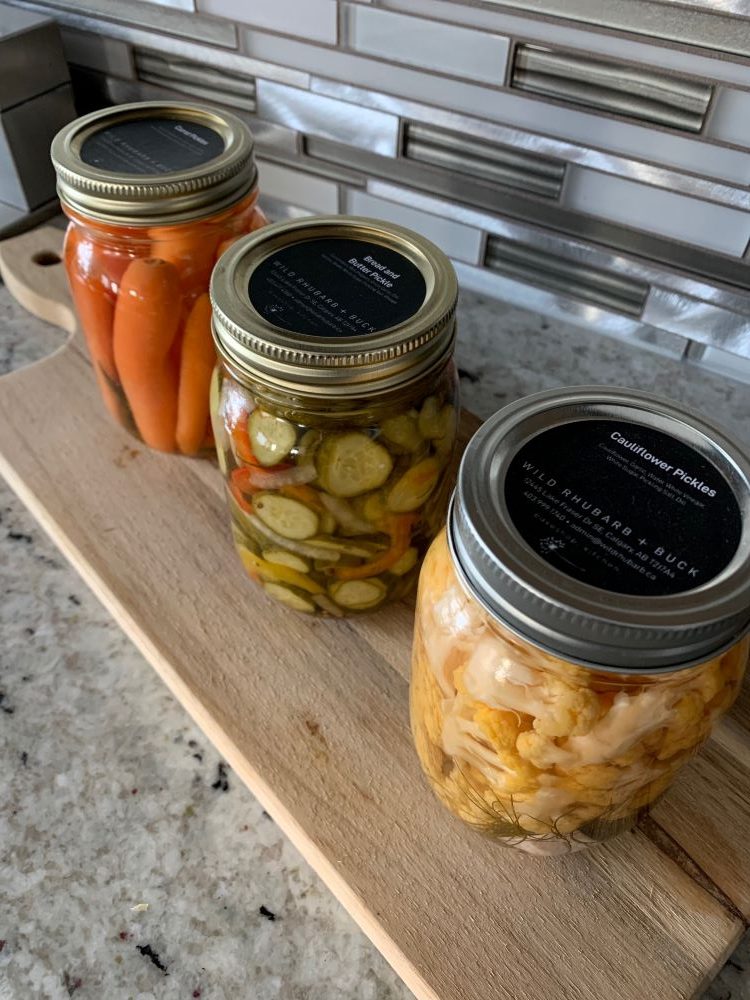 Grab some jars of pickles from Wild Rhubarb and Buck for a holiday charcuterie or some Herbal Healing Tea for your tea loving friends.