Stove top popcorn topped with a gorgeous matcha powder for a distinctive taste and colour.
It's National Popcorn Day! We love popcorn around here so I thought a new way to eat it was called for.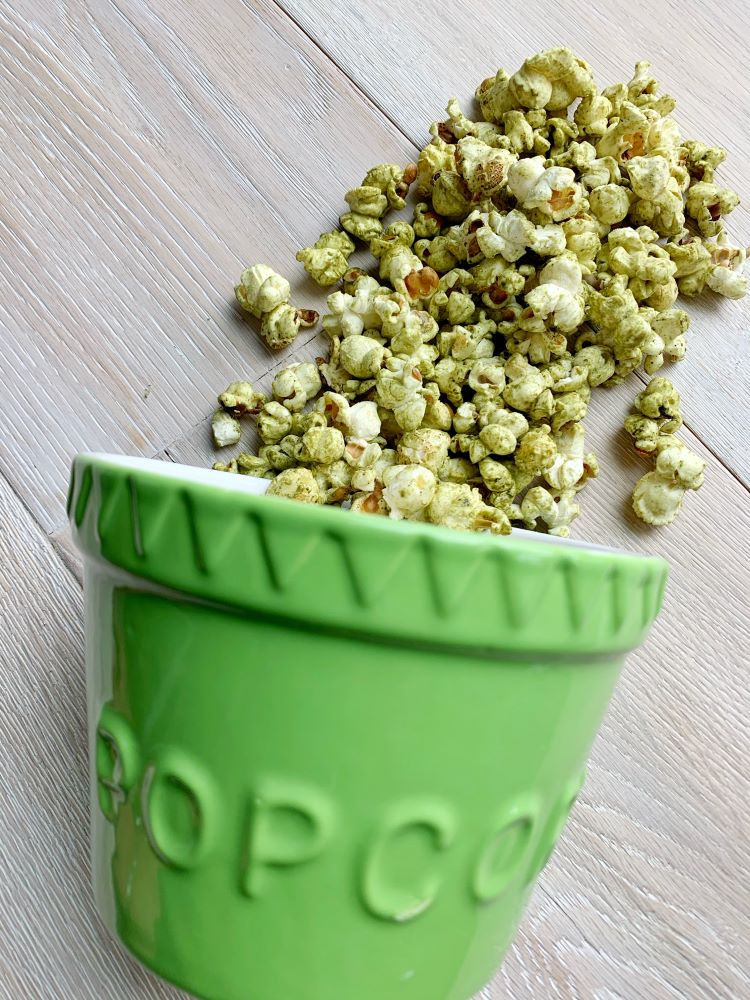 If you love matcha, this is the popcorn for you. I find with matcha, you either love it or you don't. Vibrant matcha powder gives this popcorn not only it's characteristic taste but a gorgeous colour.
Stove Top Popcorn
Just add coconut oil to a large pot. Heat the oil and when you see that the oil has liquified, add a kernel or two to the pot. As soon as that kernel pops, you know the oil is ready. Add the kernels and give it a good swirl, ensuring that all the kernels are coated in the oil. Put a lid on the pot, leaving it a little ajar and enjoy the popping. As soon as you hear the popping taper off, take the pot off the heat. The kernels will continue to pop.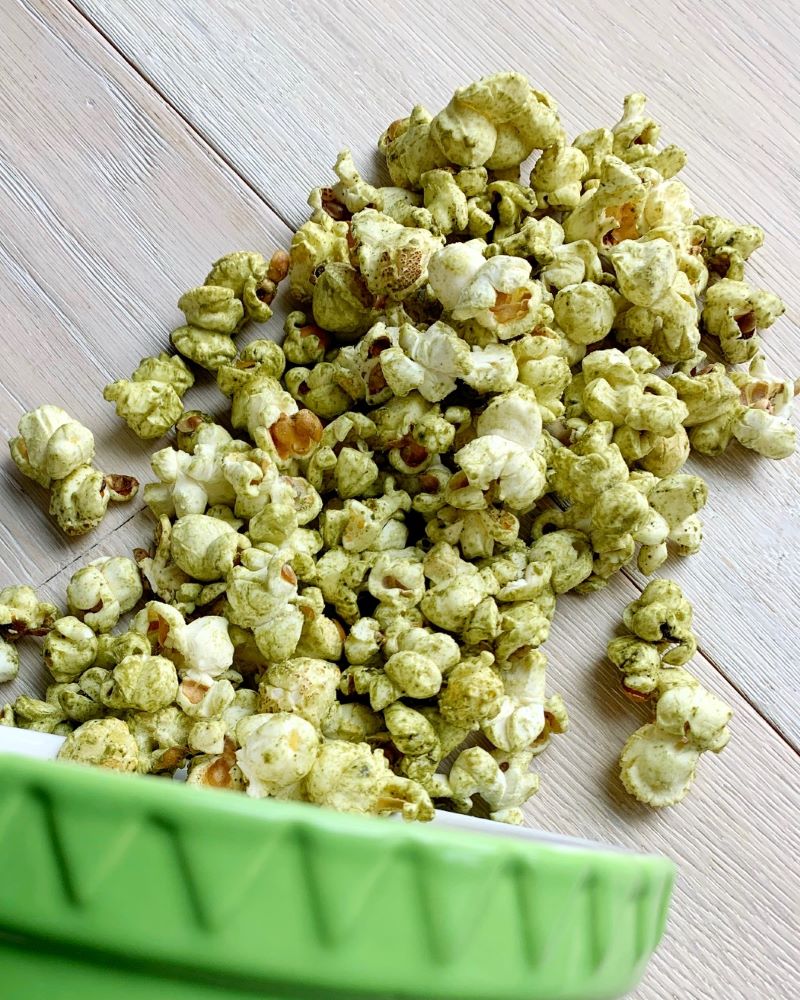 The Flavour
Flavouring the popcorn is easy. Just combine some icing sugar to some matcha powder and sprinkle away. I usually put it in a bowl, add the seasoning, put on the lid and give it a good shake.
Ingredients
3 TB coconut oil
1/3 cup popcorn kernels
2 TB icing sugar
1 tsp matcha powder
Instructions
In a large pot, melt the coconut oil on medium-high heat.
When the oil has liquified, add in one or two kernels. Once they pop, you know the oil is ready.
Add the kernels and swirl the pot until they are fully coated with oil.
Add a lid, leaving it open just a touch and the popping will begin.
When you hear the popping slow down, take it off the heat and wait a couple minutes.
Combine the icing sugar and matcha powder.
Add the popcorn to a bowl, preferably with a lid.
Sprinkle the matcha/sugar mixture on top of the popcorn and give it a good shake.
7.8.1.2
110
https://foodmamma.com/2020/01/matcha-popcorn/
Popcorn Love
Looking for more popcorn recipes? Check these out!