These flaky puff pastry knots are filled with a sweet and savoury balsamic onion jam and creamy brie. It's an explosion of flavour!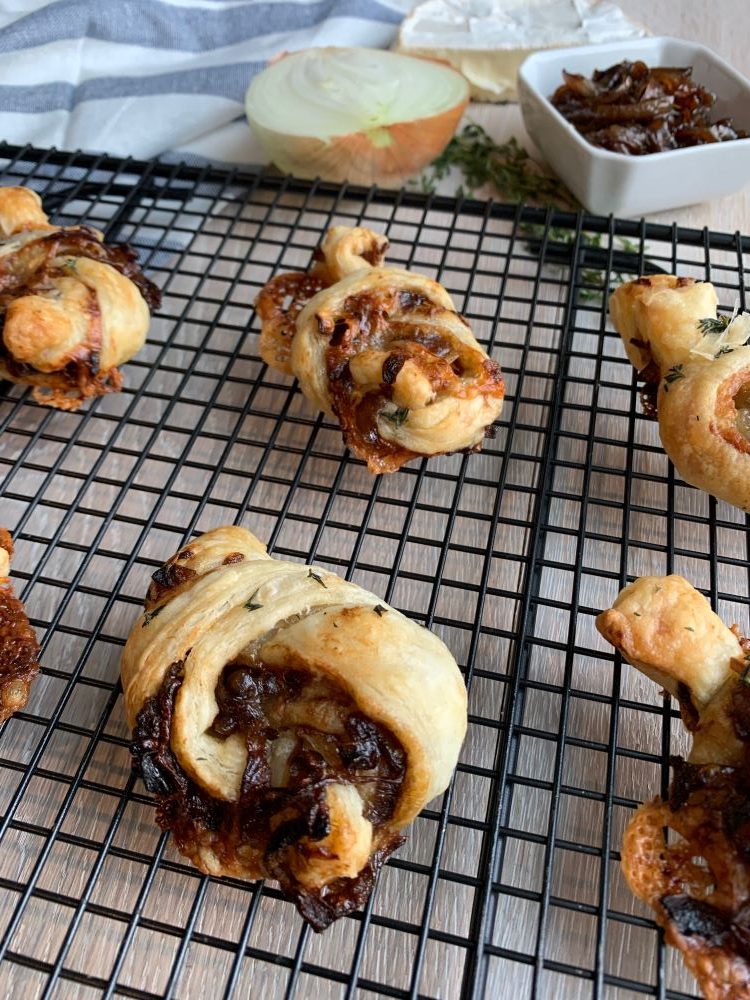 Disclaimer – This is a sponsored post. All thoughts and opinions are my own.
A fully stocked pantry is essential, especially in the winter months when the last thing I want to do is battle the cold just to get some groceries.
One thing that is a must in my pantry are onions. They add so much flavour when cooking curries or making something savoury. Idaho-Eastern Oregon Spanish Sweet Onions are the perfect pantry staple. They aren't around for long, mid-October to early March, and they have a nice mild flavour.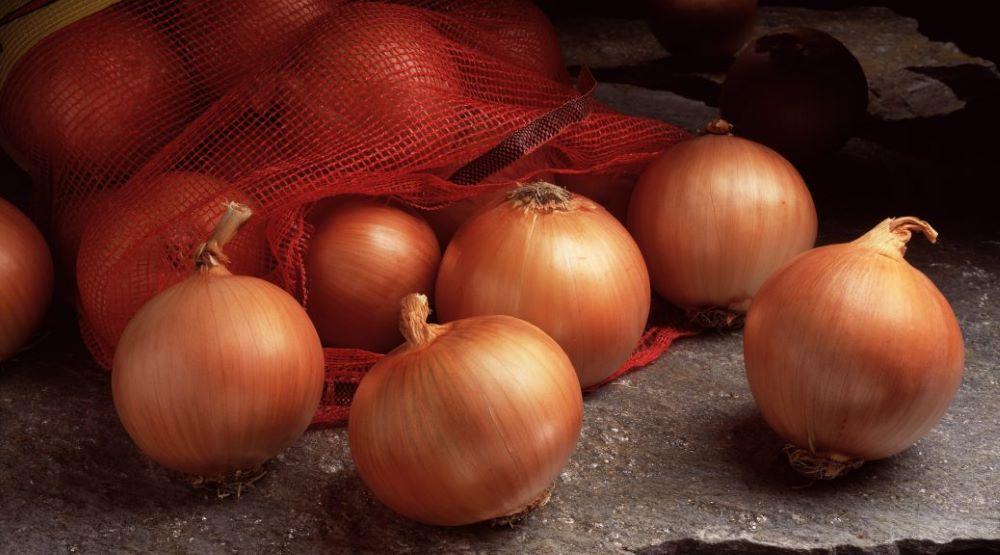 Spanish Sweets contain more sugar and less water than sweet onions, making them ideal for caramelizing. They are also perfect for making this luscious balsamic onion jam. I couldn't leave well enough alone though and knew that a pairing with brie and envelope of puff pastry would take it to a whole other level.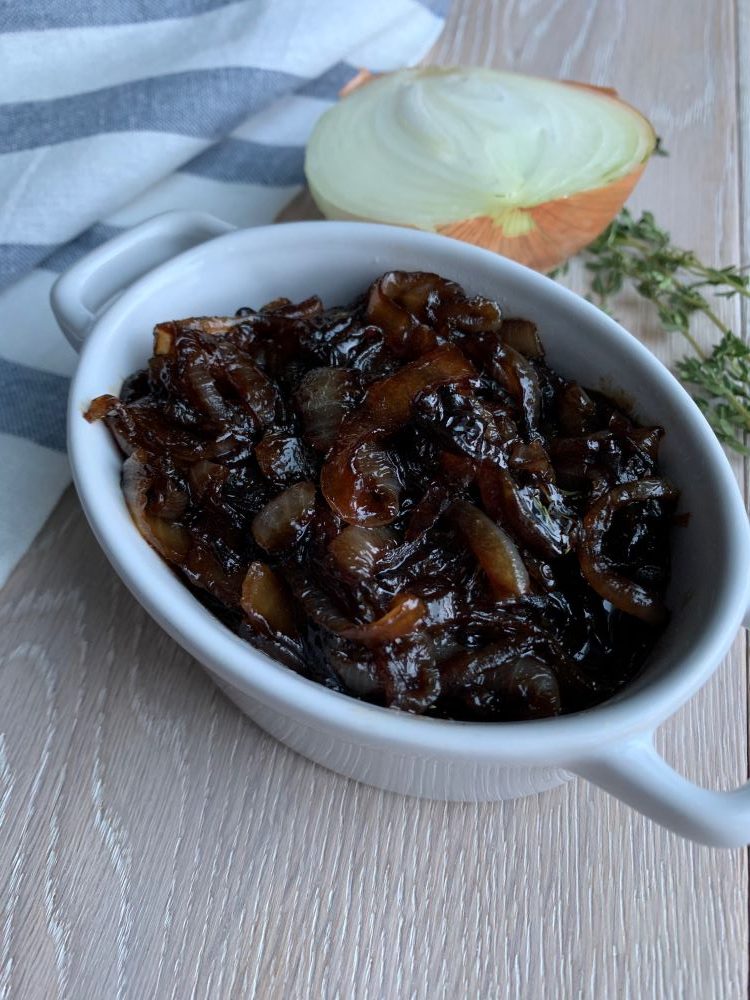 The onions are cooked on medium heat, without much fuss, for about 10 to 15 minutes, until each slice is lightly browned. The flavour is amplified with the addition of balsamic vinegar, sugar, thyme along with salt and pepper. It doesn't take long until it's a syrupy mixture of sweet and savoury onion jam. If you have little self control, it would be advisable to make extra of this jam. It is so delicious and once you take a bite, you are going to want more. It would also be great on a baguette or in a grilled cheese sandwich.
Puff pastry is one of my favourite ingredients to make things look fancy and it's super easy to use. The puff pastry is rolled out and half of it is spread with the cooled onion jam. Thin slices of brie top the onions before the top half of the puff pastry is folded over the onion and cheese. Cut the dough into even slices and then tie into a knot. Easy peasy.
Once the knots are baked, the hard part will be waiting for them to cool. These will make your house smell incredible and the flavours are ridiculous.
Enjoy these with drinks while catching up with friends or serve them while watching the big game.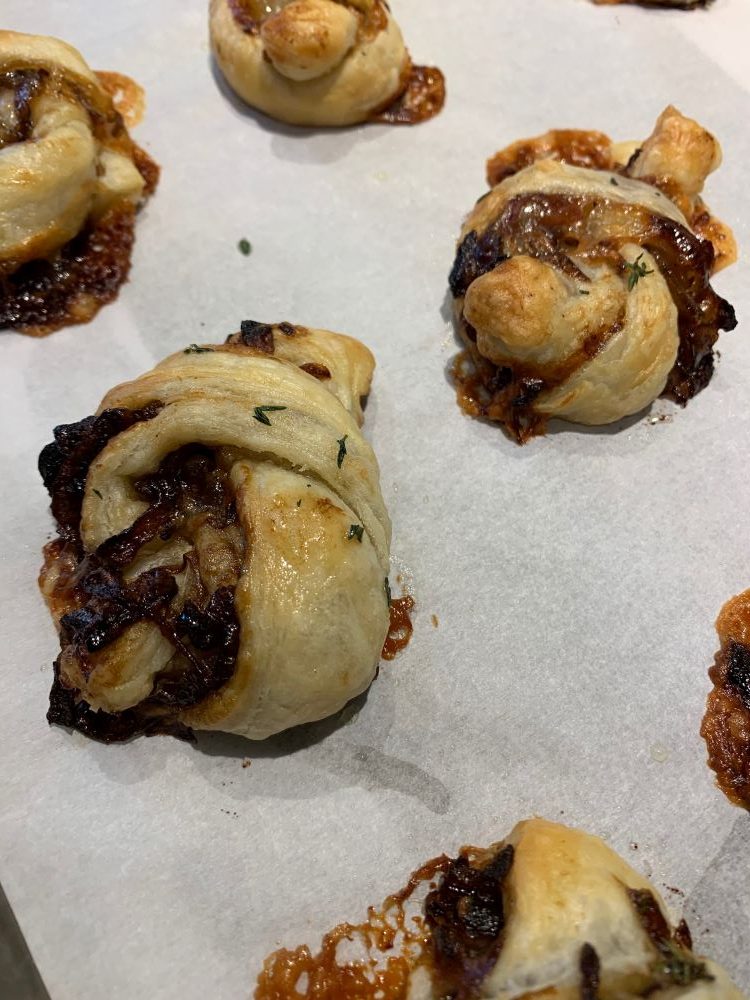 Puffy Balsamic Onion Jam and Brie Knots
Ingredients
4 cups onions, sliced
oil
3 TB balsamic vinegar
¼ cup brown sugar
3 tsp of thyme
salt
pepper
1 box puff pastry (2 sheets)
½ of 200 gram wheel of brie
2 TB butter, melted
Instructions
On medium heat, sauté the onions until browned, about 10 to 15 minutes.
Once onions are brown, add the balsamic vinegar, brown sugar, 1 tsp of thyme and salt and pepper. Once syrupy, let cool.
Roll out one piece of puff pastry until it's square.
On the bottom half, spread half the onion jam and top with thin slices of brie.
Fold the top half of the puff pastry over the bottom half and do one roll with the rolling pin.
Cut into 12 strips.
Tie each strip into a knot.
Do the same with the second piece of puff pastry.
Bake at 375 degrees for 18 to 20 minutes.
Combine the melted butter with 2 tsp of thyme. Brush the baked knots with the melted butter.
7.8.1.2
109
https://foodmamma.com/2020/01/puffy-balsamic-onion-jam-and-brie-knots/