These Raisin Bran muffins are a great way to use up any extra cereal and make a great snack.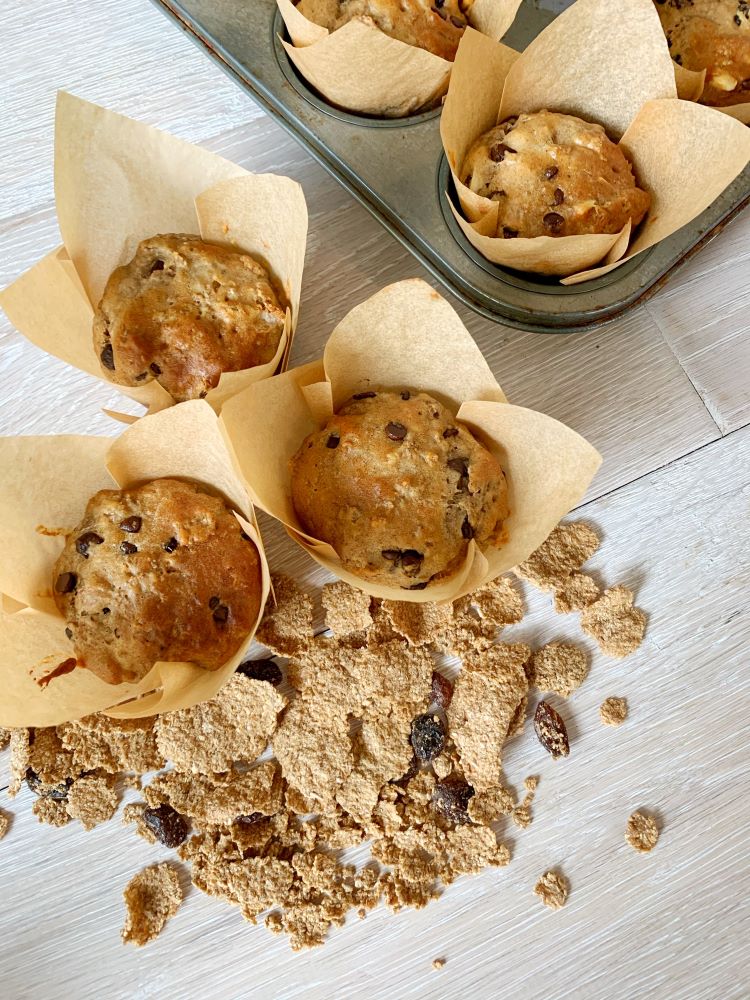 In an effort to add more fibre to our lives, I went out and bought a giant box of Raisin Bran from Costco. I could have started with a small box but I think everyone knows the power of Costco. Also, it was on sale so it just seemed to make sense.
A month later and the box is still full. Who wants to reach for Raisin Bran when Frosted Mini Wheats are an option? I needed to find a way to use up the cereal.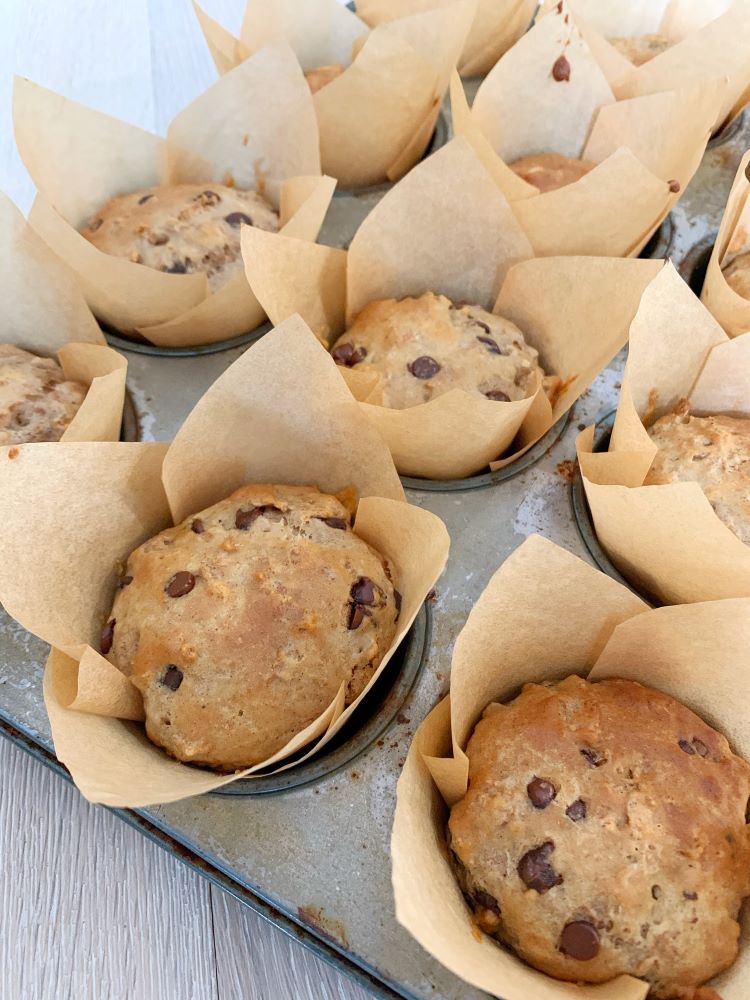 These Raisin Bran muffins seemed like the perfect idea, great for breakfast or a snack. Chocolate chips were a must because they just make everyone happy. The addition of yogurt makes these muffins super moist.
If you love nuts, definitely add them. I didn't add nuts to this recipe but I do love nuts in all my baking. I usually throw in a handful to the second half so the kids still have nut-free options for school. Almonds, pecans or even walnuts would work so well with these.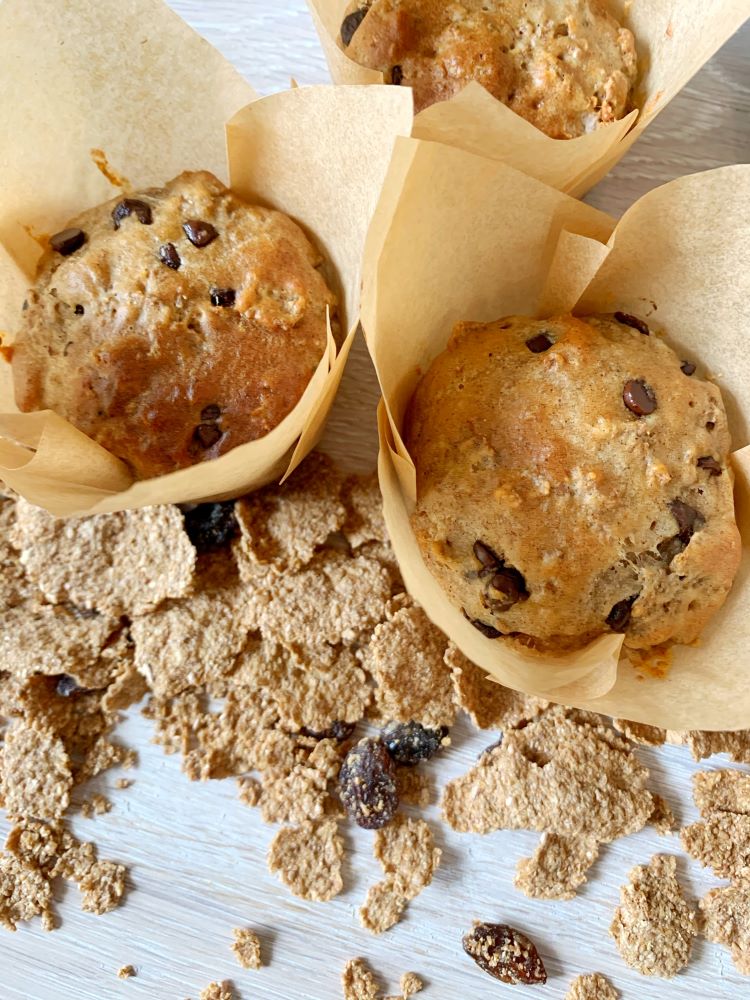 This is a great recipe for the kids to make. There is no mixer required so everything can be mixed by hand. Also, only one egg is needed so they can practice cracking the egg into an empty bowl. Z loved helping make a batch and felt a great sense of accomplishment that he made something so delicious.
Yields 12 muffins
Raisin Bran Chocolate Chip Muffins
Ingredients
1 cup Raisin Bran
1/2 cup milk
1 egg
1/4 cup brown sugar
1/4 cup oil
1 cup flour
1 tsp baking soda
1 tsp baking powder
1/2 tsp cinnamon
1/4 tsp salt
1/2 cup yogurt
1/3 cup mini chocolate chips
Instructions
In a large bowl, combine the cereal and the milk and let sit.
In another bowl, combine the egg, sugar and oil.
In a third bowl, combine the flour, baking powder, baking soda, salt and cinnamon.
Add the egg mixture to the cereal mixture.
Once combined, add the flour mixture.
Once it starts coming together, add in the yogurt to loosen the batter.
Add the chocolate chips.
Bake at 350 degrees for 20-25 minutes.
7.8.1.2
112
https://foodmamma.com/2020/01/raisin-bran-muffins/