Chili chicken is easy with this shortcut! Made with two ingredients, plus garnish, it's super easy and oh so tasty.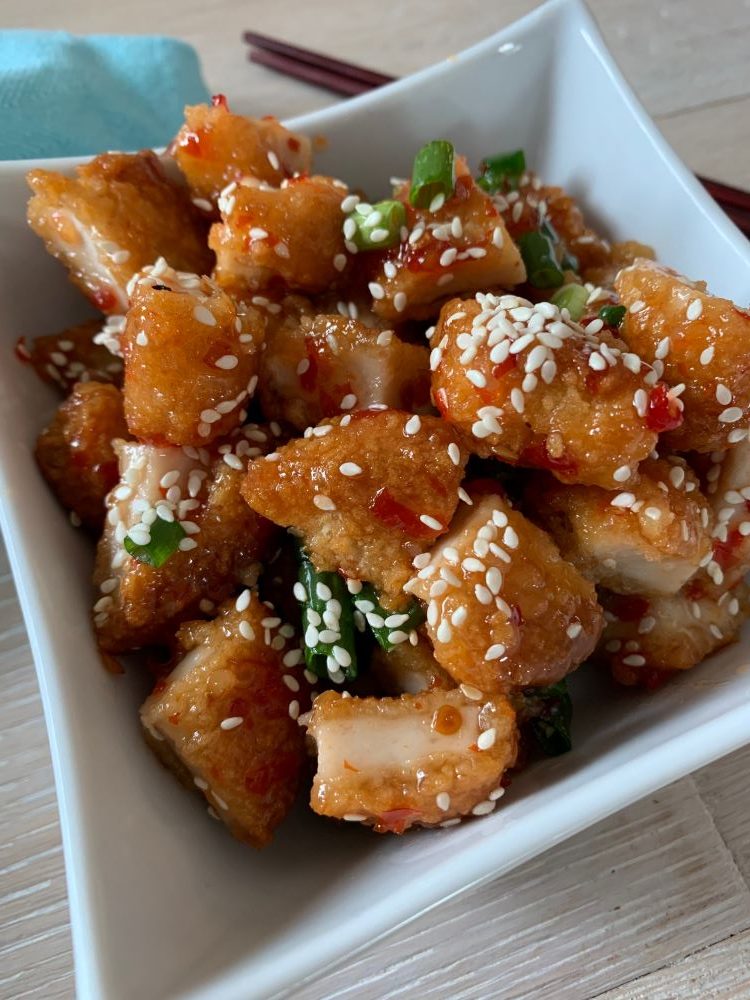 With the Super Bowl a week away, many are planning the viewing parties. For me, the party is not about football (who's playing again?) but about the food that I will be serving. If I had it my way, it would be a meal of appetizers.
One of my favourite appetizers is chili chicken. Chunks of breaded chicken tossed in a sweet chili sauce, what's not to love? Enjoy this at home easily with just a couple of ingredients.
No need to buy the chicken, bread the chicken, cook the chicken, etc, etc. Just grab a box of your favourite chicken nuggets from the store and a bottle of chili sauce. You can usually find the chili sauce in the Asian aisle of your local supermarket.
Make the nuggets following the instruction on the box. Once they have been cooked, cut each nugget into four and place in a bowl. Cover the nuggets with the sauce. The amount is dependent on how sauce you like it. I'm a saucy girl, so the more the better. Garnish with sesame seeds and green onions.
This is great to serve a crowd. Just put it in a big bowl with a jar of toothpicks. Enjoy!
Super Bowl Eats
Here are some ideas for your Super Bowl party: