This flavourful peppered beef sandwich meat is perfect for lunches or quick dinners.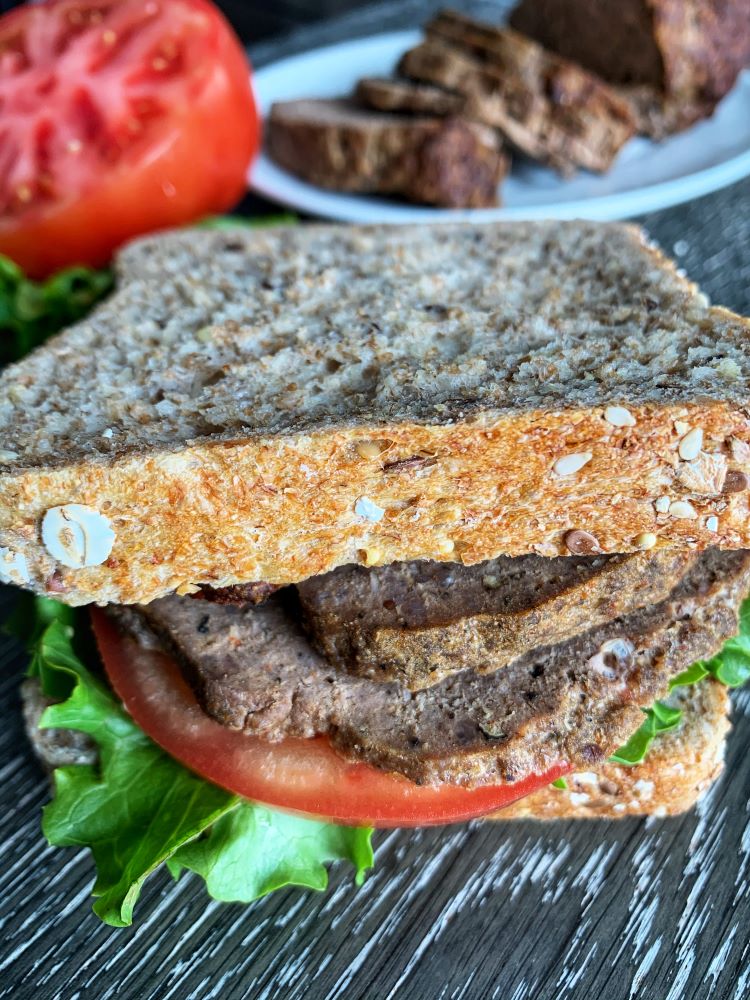 Disclaimer – This is a sponsored post. All thoughts and ideas are my own.
When I initially came up with this recipe, I had intended it to help with school lunches. When you have a picky eater, school lunches can be hard. Now that we are stuck at home, the kids seem to always be hungry. Anyone else finding that?
Coming up with new things that the kids will actually eat can be tricky. Making lunch meat has been a new thing we have tried the last few months. We like knowing what we are putting in the meat and using flavours that everyone enjoys and the kids will actually eat.
This peppered beef sandwich meat is easy to make and is packed with flavour. The beef is seasoned with similar spices as the ones in pastrami. Spices that add tons of flavour like pepper, coriander, garlic and paprika.
For this recipe, I like to add both powdered spices but also some seeds, to give the beef some texture. Just add the spices to a plastic bag and use a rolling pin to crush the seeds. This is a great stress reliever!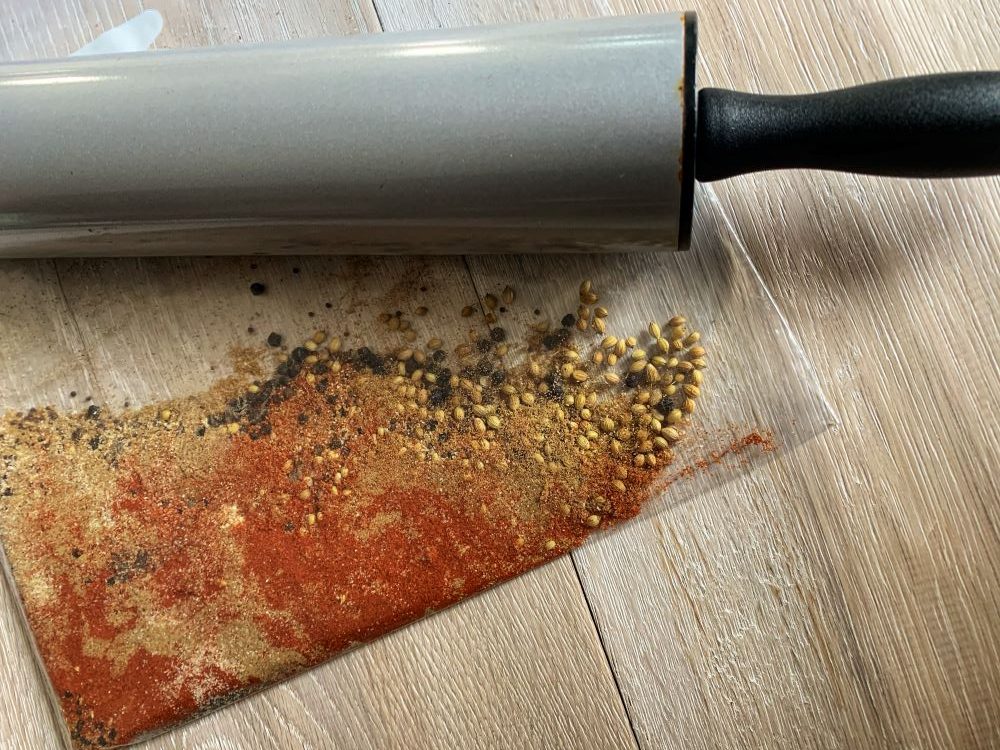 Just toss the ground beef in your stand mixer with all the spices and let the kneading hook do all the work. Let the mixer knead the dough for ten minutes. The kneading gives the beef a different texture, reminiscent of donair meat. After the ten minutes, just form a loaf with the meat and place it on a broiler pan or baking sheet.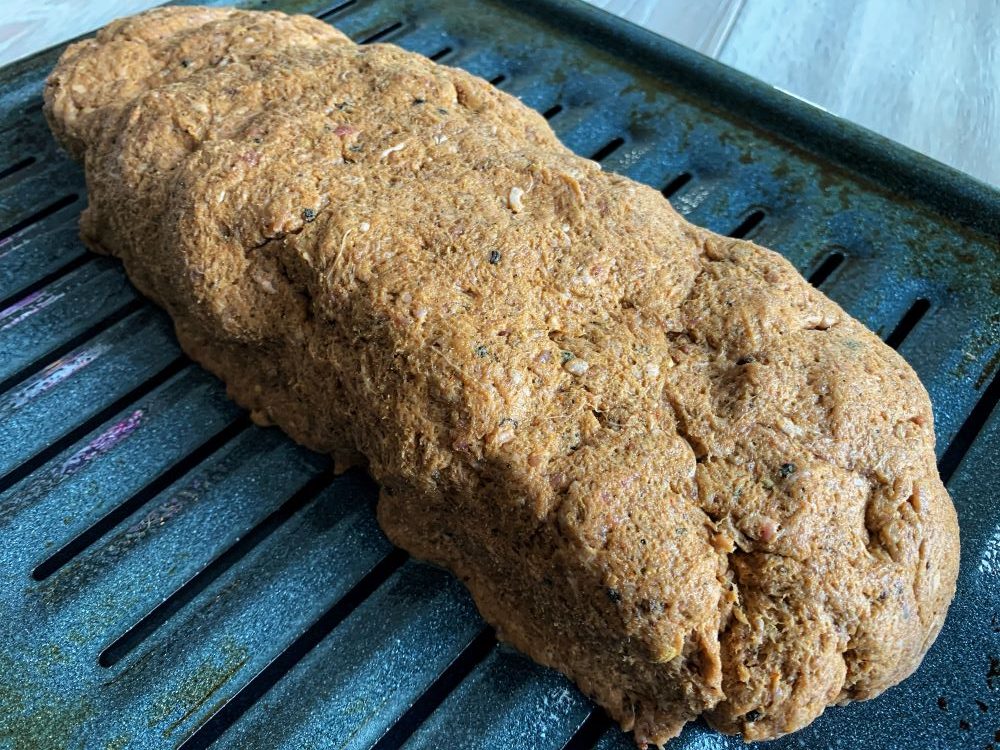 Slice the meat as thick or as thin as you prefer. Q changes it up, sometimes taking it in a sandwich, sometimes taking it as is with some crackers and cheese.
The One & Only Beef
To see how others have demonstrated that beef is irreplaceable in their beef dishes, go to The One & Only Beef recipe collection – https://thinkbeef.ca/category/recipes/the-one-only-beef/ . Two of my recipes are featured there (as adapted by ThinkBeef) https://thinkbeef.ca/category/recipes/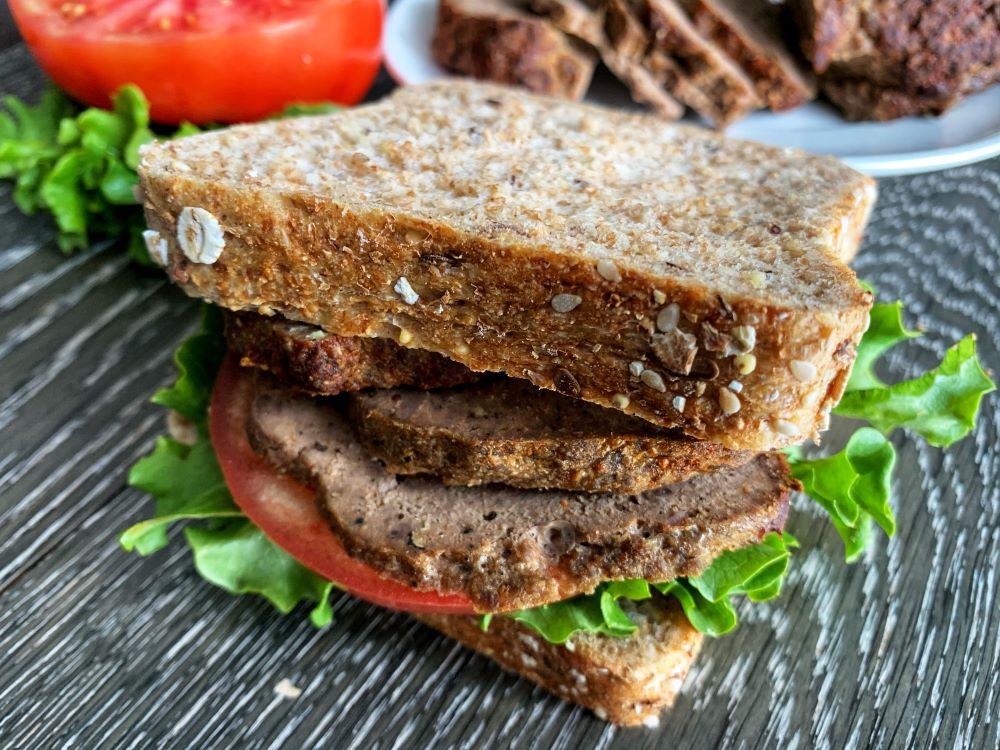 Want to see what's REAL about beef? Check out recipes, spoof videos and more at https://thinkbeef.ca/real/
Peppered Beef Sandwich Meat
Ingredients
2 lbs lean ground Canada Beef
2 TB whole peppercorns
2 TB ground black pepper
2 TB paprika
1 TB brown sugar
1 TB coriander seeds
1 TB coriander powder
2 tsp onion powder
2 tsp garlic powder
1 tsp salt
½ tsp mustard seeds
Instructions
In a plastic bag, combine all the spices.
Use a rolling pin to roll over the spices and crush the seeds.
Add the beef to a stand mixer bowl with the spices and using a dough hook, beat on medium for ten minutes.
Form the meat into a log and place on a broiler pan.
Bake at 350 degrees until the beef reaches 71 degrees Celsius, approximately 1 hour.
Let cool before slicing.
7.8.1.2
118
https://foodmamma.com/2020/03/peppered-beef-sandwich-meat/