Forget the boiling and the frying. This baked perogy casserole has these little dumplings cooked in a delicious cheese sauce for a quick and satisfying meal.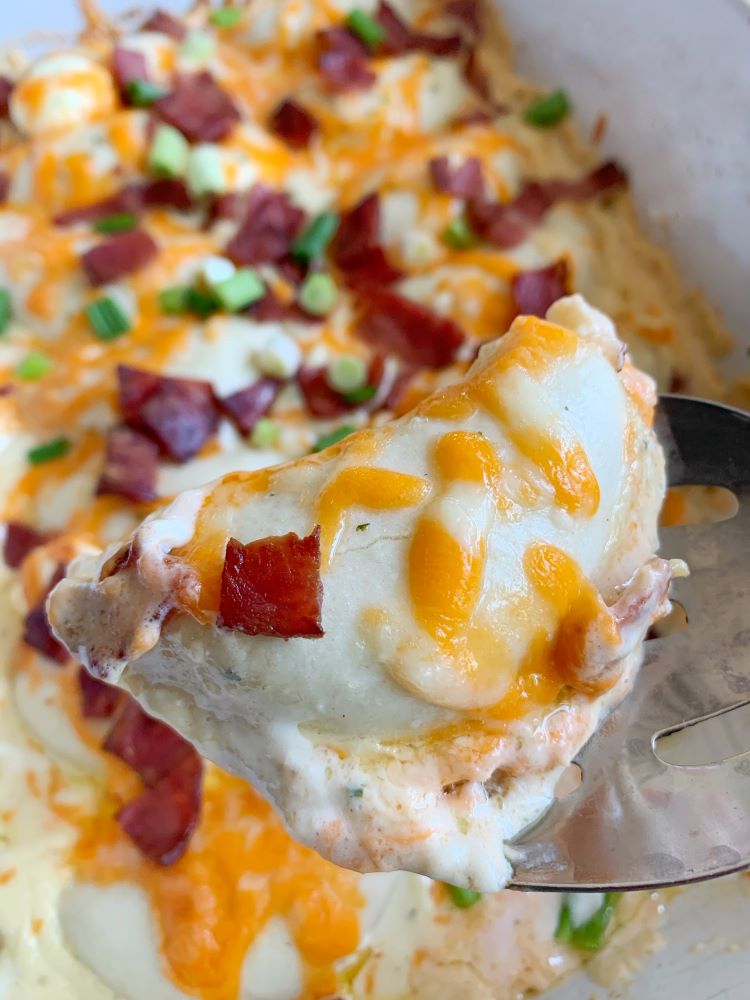 With everyone at home the last few months, it seems that cooking has taken on a bigger role. It seems like everyone is always hungry and multiple meals are being made on the daily.
In an effort to get inspired, a Facebook group was formed for people to share what they were cooking. I've been blown away with the different and amazing things people have been posting and have been excited to try all the different dishes.
This Baked Perogy Casserole was shared and tried by many members. The cheesy dish had me drooling and I couldn't wait to try it. It was amazing and a hit with everyone. Who could resist all that cheese!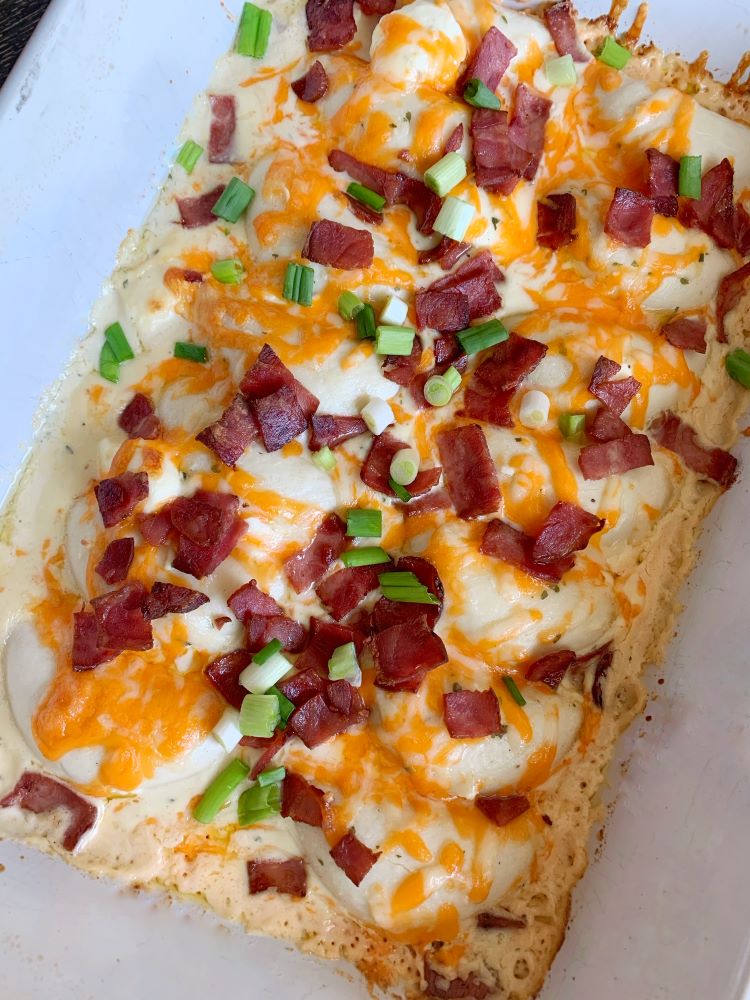 I got permission to post this recipe and you guys, it's a must-try. If you love cheese, you will be in love. The perogies are cooked in a cheesy sauce made with cream cheese and Boursin and then topped with more cheese. This is then topped with bacon and green onions. I used turkey bacon and it tasted fantastic. Since our house is filled with cheese lovers, it was no surprise that there were no leftovers.
Head on over to Facebook to share what you're cooking and also get inspired. See you there!
Ingredients
Frozen perogies of your choice
4 slices of turkey bacon, cooked
1/4 cup cream cheese
1/2 package garlic and herb Boursin
1/2 cup chicken broth
1 cup shredded cheddar cheese
green onions
Instructions
Preheat oven to 400 degrees.
Spray a 9" x 12" baking dish with cooking spray.
Arrange the perogies in a single layer in the dish.
In a saucepan, combine the cream cheese, Boursin and chicken stock and heat until the cheese is melted and smooth.
Pour the cheese mixture over the perogies and then sprinkle with the cheddar cheese.
Top the cheese with bacon.
Bake for 22 - 25 minutes until the cheese is bubbly and perogies are cooked.
Garnish with green onions.
7.8.1.2
128
https://foodmamma.com/2020/05/baked-perogy-casserole/