Gotten on the sourdough bandwagon? No need to throw out your discard. Use it to make these soft fluffy sourdough pita bread.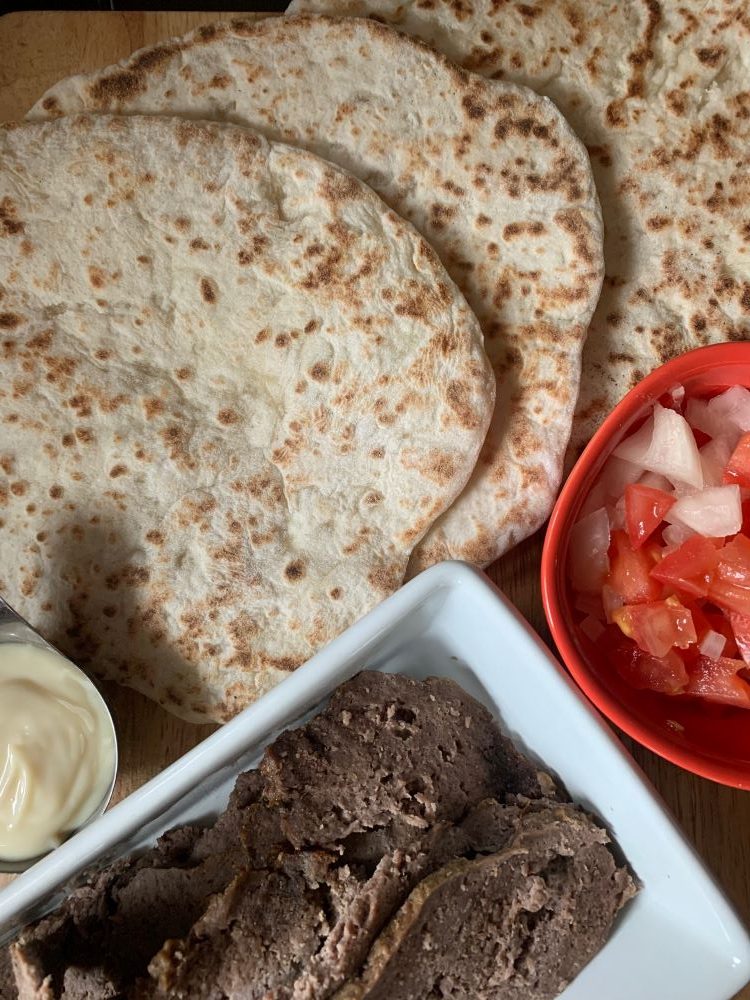 Like a lot of people during this pandemic, I jumped on the sourdough train. I was going to attempt my own starter but was happy to have gotten some already active starter (Thanks Julie!). It's been quite the process, remembering to feed the starter on a daily basis. I've tried making sourdough bread a few times but what I have had more fun experimenting with has been the discard.
Sourdough discard is the amount of starter that you need to get rid of every time you do a feeding. If your starter is active and you are feeding every day, you can save the discard to make things like crackers, waffles, and this sourdough pita bread.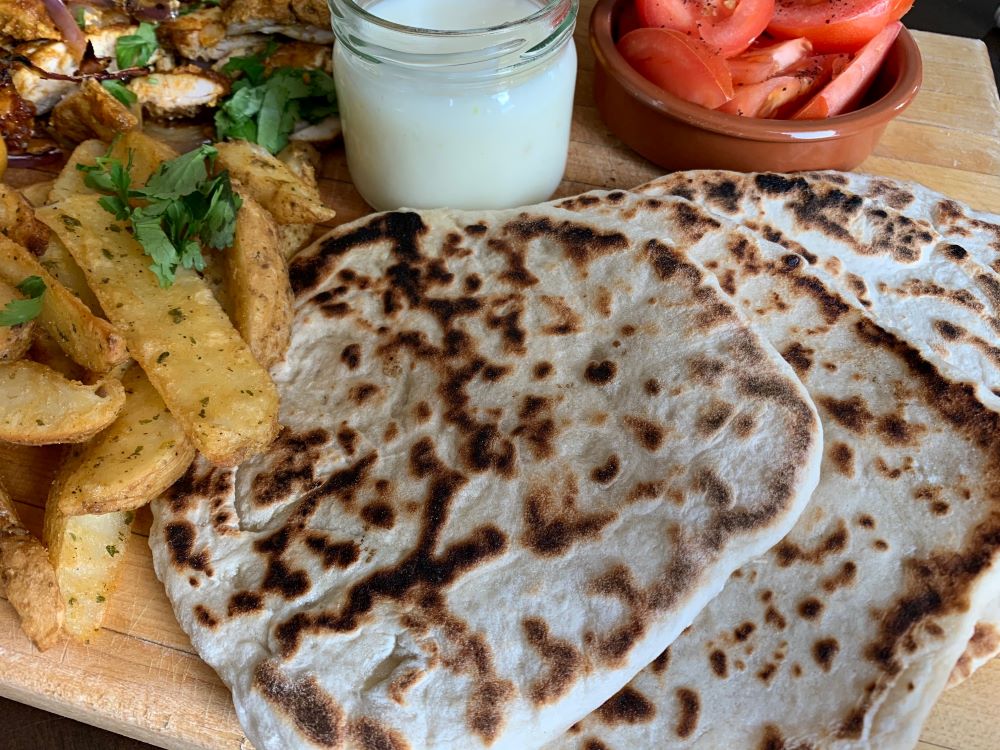 I love the dough for this pita. It comes together into something that's smooth and elastic. It's a feel good dough. The dough takes a few hours to come together, so if you want to eat pitas in the late afternoon/evening, best to start early.
The pitas are soft and puffy and are perfect for using as a wrap for donairs or shawarma.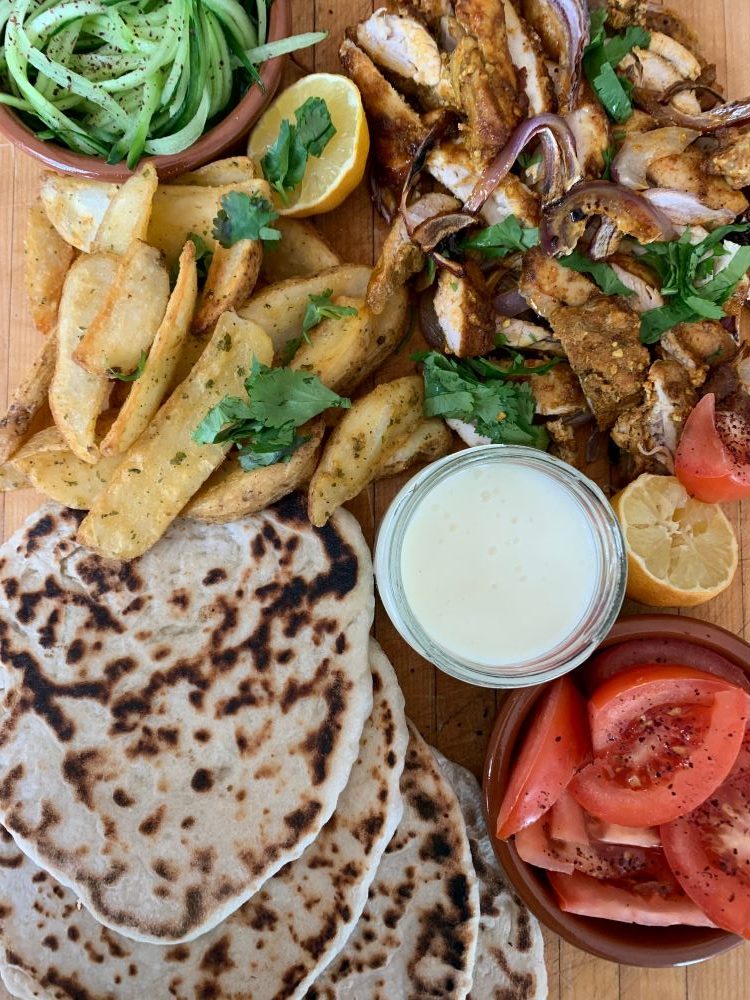 Ingredients
1 cup sourdough discard
3 cups all purpose flour
1 cup warm water
2 TB oil
1 TB sugar
1 1/2 tsp salt
Instructions
Combine the discard, half the flour and water in the bowl of your stand mixer.
Using the dough hook, mix until everything comes together.
Cover the bowl with a towel and let rest for an hour.
After an hour, add the oil, sugar, salt and the remainder of the flour.
Mix the dough until everything comes together into a ball and it pulls away from the dough hook.
Place the dough into a lightly oiled bowl and cover with a towel.
For the next 4 hours, every 60 minutes, take the dough and fold it into itself. Each time, the dough will get smoother and more elastic.
After 4 hours, divide the dough into 8 balls and roll them out into circles.
Place a pan on high heat on the stove and cook each round on the pan. When the pita puffs up and gets golden, flip and cook the other side.
7.8.1.2
129
https://foodmamma.com/2020/05/sourdough-pita-bread/