Use your sourdough discard to make these crisp, fluffy sourdough waffles. They are perfect for breakfast or dinner.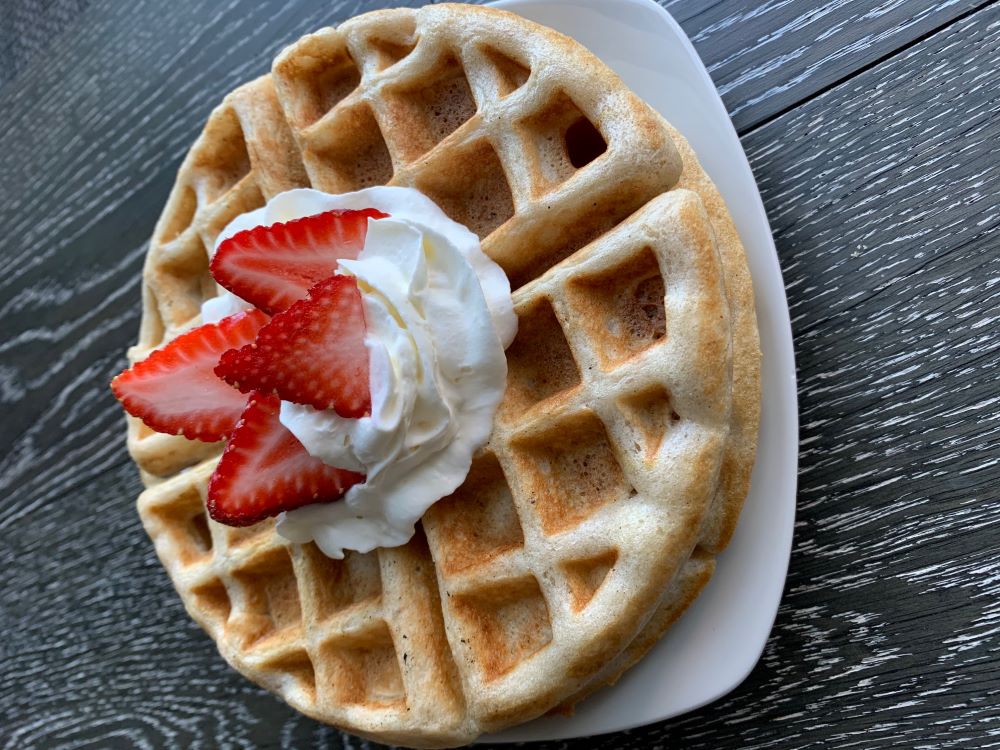 I think the best part of having a sourdough starter is playing with all the things you can make with the discard. After feeding it on the regular, its kind of hard to throw it away, day after day. We have experimented with crackers, pizza dough, pita bread and these waffles.
Making waffles has been one of my favourite experiments with the sourdough starter. We have tried these many times and they turn out great every time. A crispy exterior, and a fluffy interior, to be covered with any of your favourite toppings.
Waffles are something that can appeal to so many people. With the option of serving them sweet or savoury, you have all your bases covered no matter who you are feeding. These waffles were amazing for breakfast, topped with strawberries and whipped cream and of course, a drizzle of maple syrup. They were also great for dinner, served with some good old fried chicken. When making them to eat on their own or covered in syrup, the addition of cinnamon just takes them to another level. When I made them to go with fried chicken, I left out the cinnamon.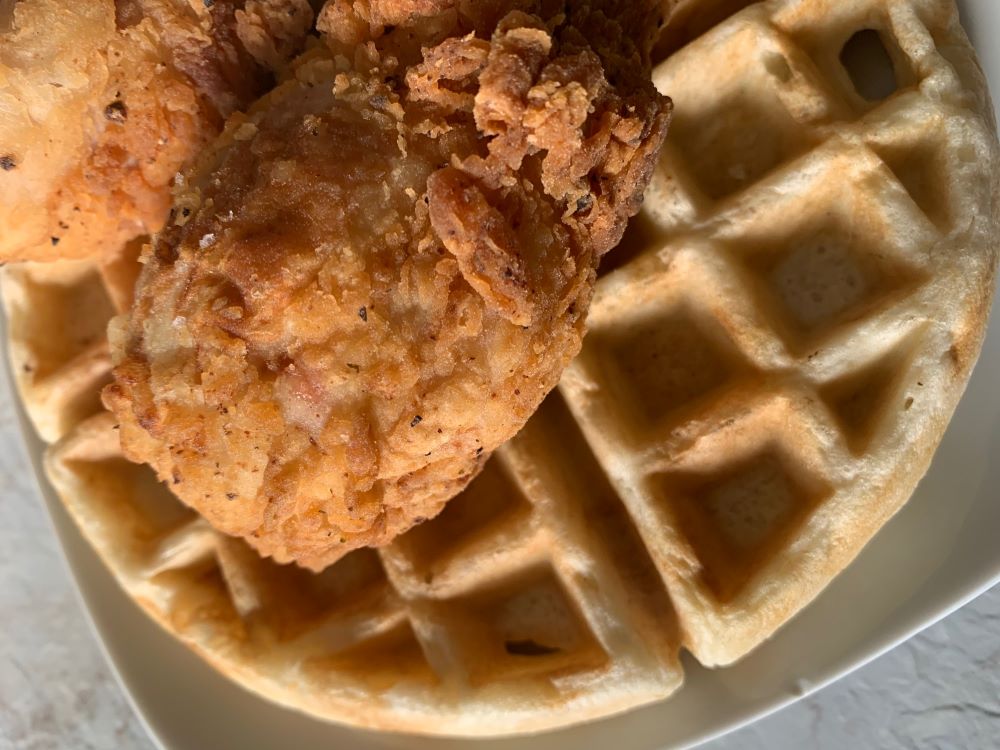 The exterior of these waffles are crisp while the inside are soft and fluffy. They really are the perfect combination. They can also be eaten the next day – just pop them in your toaster oven and they taste just as fresh.
Ingredients
2 cups flour
1 cup sourdough starter
1 1/2 cups water
2 eggs
2 TB sugar
2 tsp salt
1/2 cup oil
1 tsp cinnamon (optional)
1 tsp baking soda
1 tsp baking powder
Instructions
Mix flour, starter and water together in a large bowl.
Cover with a towel or plastic wrap and let sit in a warm place for 4 hours to overnight.
Stir in the eggs, sugar, salt, cinnamon and oil.
When ready to cook the waffles, add the baking powder and baking soda.
Cook according to your waffle iron's instructions.
7.8.1.2
130
https://foodmamma.com/2020/06/sourdough-waffles/
Looking for other ways to use your sourdough starter? Click here for sourdough pita bread.