A little bit of sweet, a little bit of tart, this strawberry rhubarb crumble is a taste of Spring in a bowl.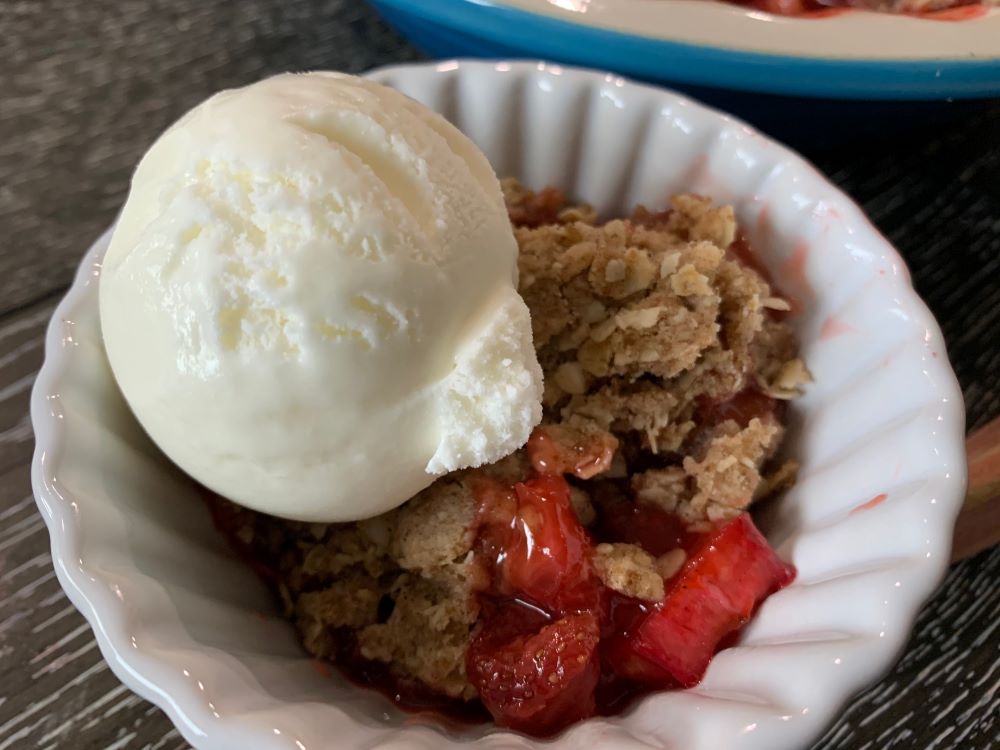 Rhubarb was not something I grew up with. In fact, I never made anything with it until just a few years ago. A rhubarb spritz was one of the first things I made with the tart red stalks.
I had been tinkering around with this recipe since last year but never got around to posting it. When a neighbour offered up some rhubarb, I happily took it, recreating some of the recipes I had been playing with. This strawberry rhubarb crumble is one of the recipes.
If you're looking for a simple dessert, a crumble is the way to go. Just pick out whatever fruits are in season and top with a crisp, buttery topping. It's the perfect dessert for someone who is not into chocolate (It's true, those people exist). It's light and comforting and oh so good. I guess anything with fruit makes you feel like you're being healthy, right?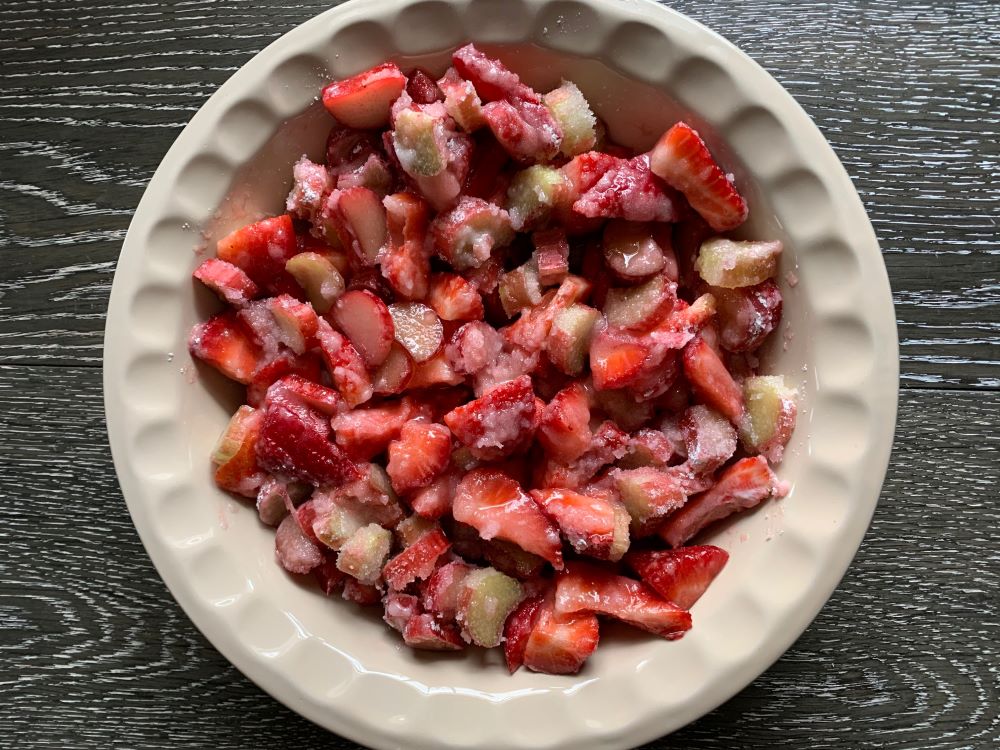 Rhubarb and strawberries are a match made in heaven. The sour rhubarb with the sweet strawberries provides such a balance of flavours. Just add some sugar for added sweetness and cornstarch to thicken the juices of the fruit while it cooks, and you have yourself the base of the crumble. I like to make it in a deep pie dish.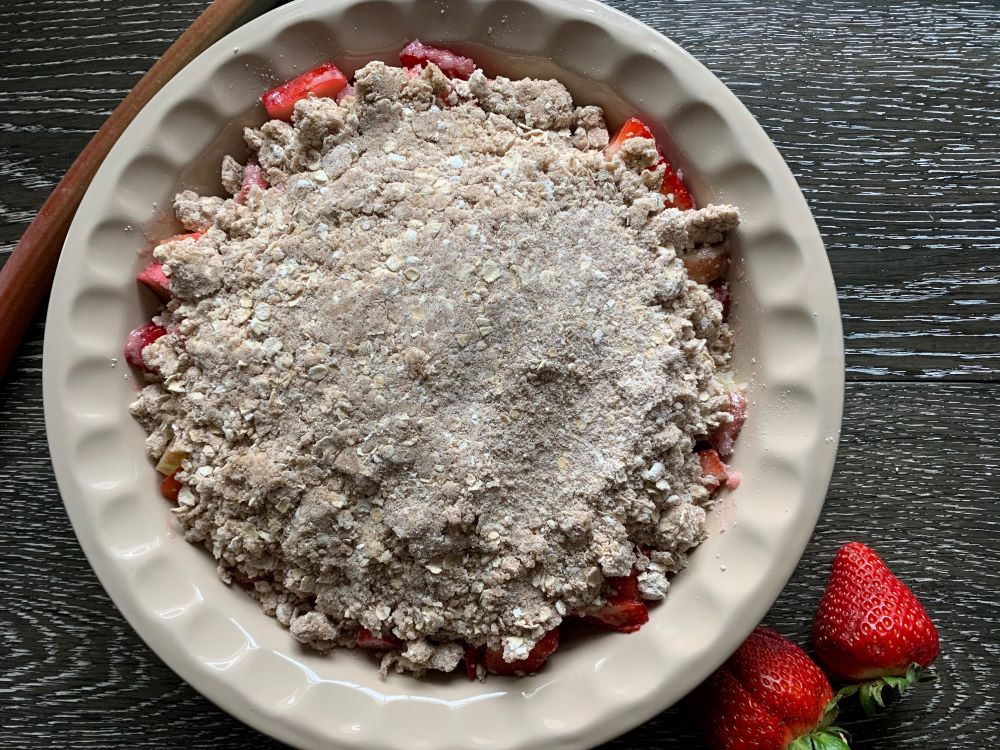 The topping for the crumble is made with flour and butter and rolled oats with cinnamon. It's definitely the comfort part of this dish.
This pairs wonderfully with a scoop of vanilla ice cream. What kind of fruit do you like to use?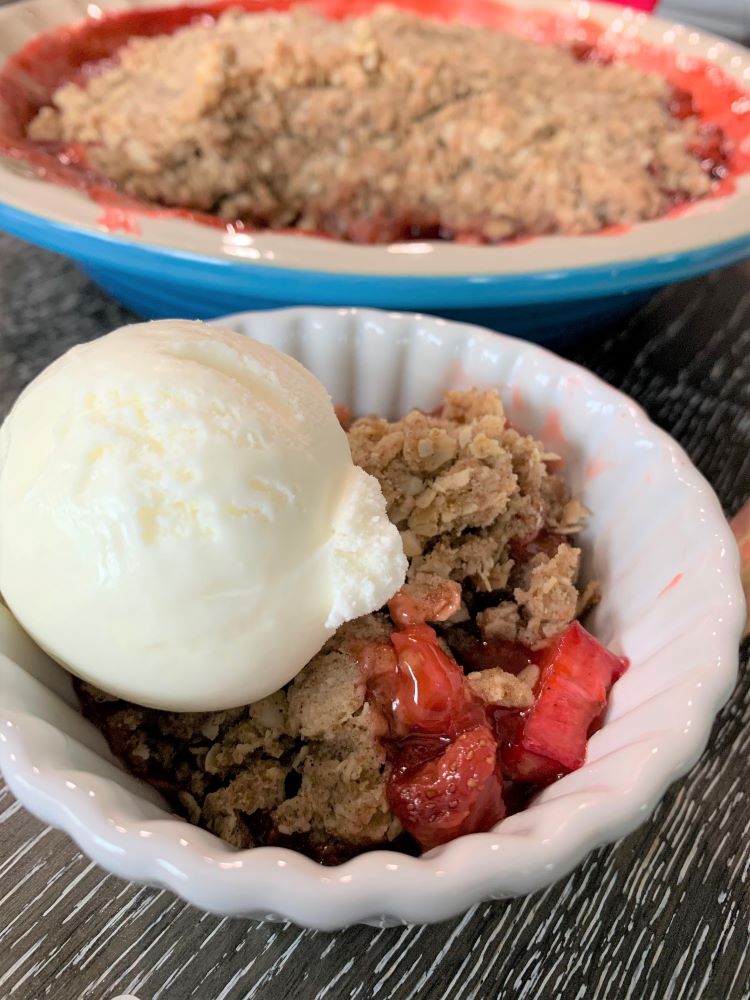 Strawberry Rhubarb Crumble
Ingredients
2 cups rhubarb, chopped
2 cups strawberries, quartered
3/4 cup sugar
2 TB cornstarch
1 cup flour
1/2 cup brown sugar
1 cup rolled oats
2 tsp cinnamon
1/2 cup butter, softened
Instructions
Combine the rhubarb, strawberries, sugar and cornstarch in a bowl.
Once combined, pour into a greased pie plate.
In a bowl, combine the flour, brown sugar, oats, cinnamon and butter.
Use your hands to mix the ingredients until large crumbs / clumps form.
Spread on top of the fruit mixture leaving an edge.
Bake at 350 degrees for one hour.
Serve with ice cream.
7.8.1.2
131
https://foodmamma.com/2020/06/strawberry-rhubarb-crumble/