Sweet cherries with homegrown pears topped with a delicious oat and pecan topping make this pear and cherry crisp a comforting dessert.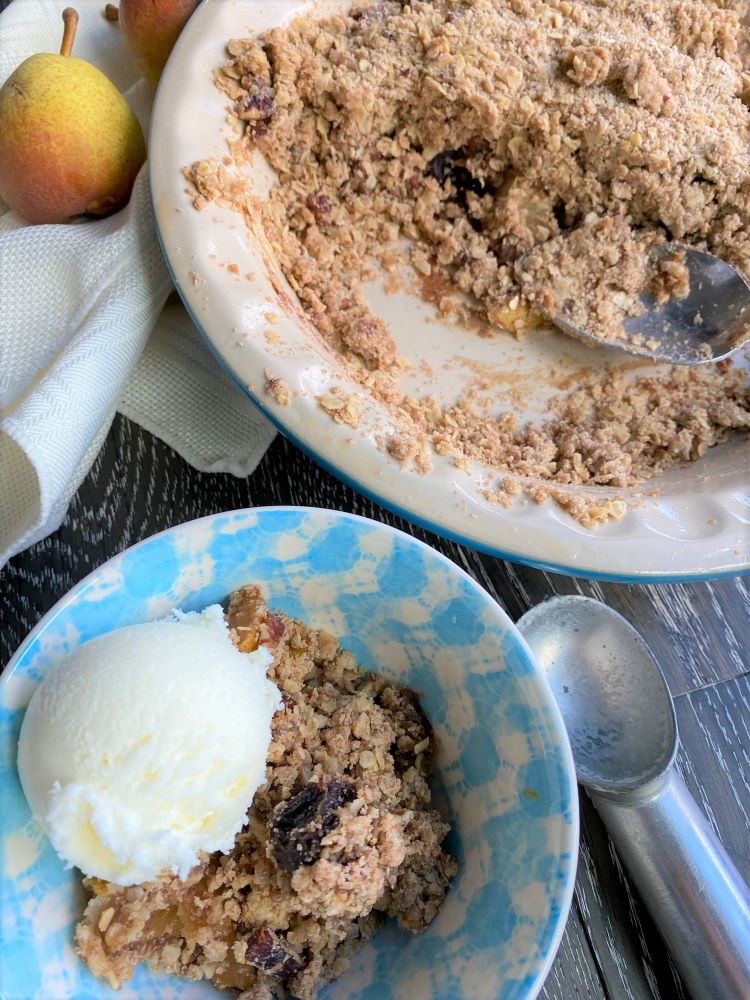 It's been a few years since we moved into our current house and planted a pear tree. We have watched the number of pears grow year by year – it's so exciting!
One of the easiest desserts to create with fruit is a crisp. Fruit topped with a buttery oatmeal crumble and of course, served a la mode. After picking all the pears from my tree this weekend, this pear and cherry crisp was the first thing I made due to it's simplicity. I had some pitted cherries in my freezer and knew they would pair so perfectly with the pears.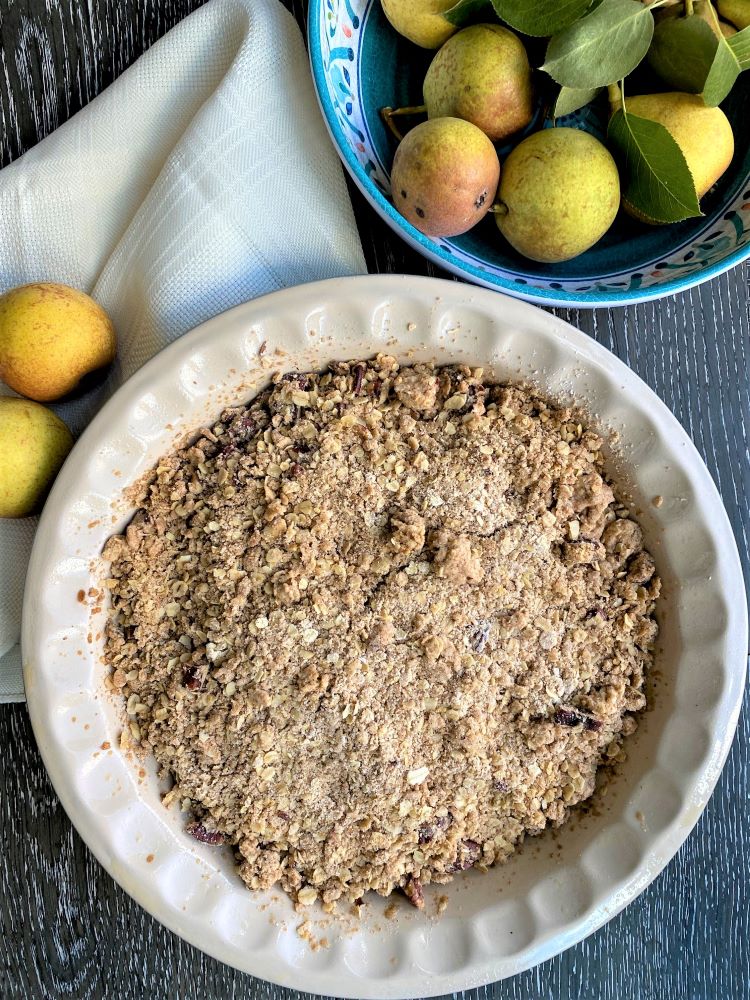 The fruit is tossed with sugar and then I add a thickener to thicken the juices which will inevitably release when baked. I normally use cornstarch but flour works too.
The topping is flour and oats with sugar and spices. And butter of course. For this crisp, I added some pecans which added the perfect crunch to the top. The topping is my favourite part so this recipe is quite generous with it. If you prefer more fruit, just half the amount of the crumble.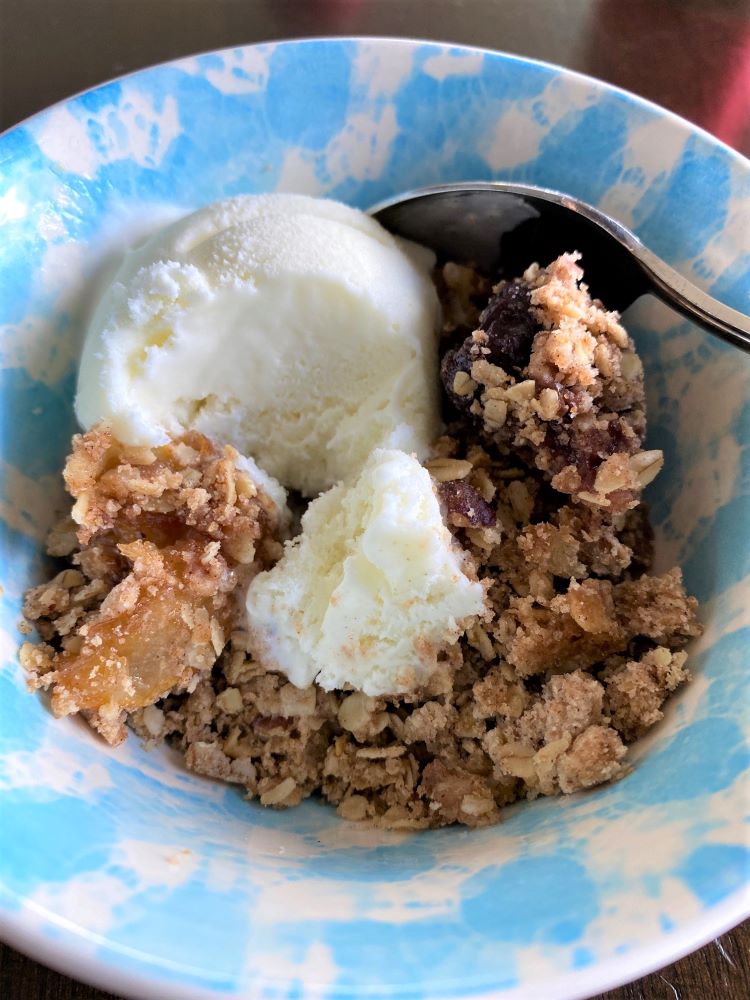 Ingredients
1.5 cups sliced pears
1 cup pitted cherries
1/2 cup brown sugar
2 TB cornstarch
1 cup flour
1 cup rolled oats
1/2 cup brown sugar
1/2 cup chopped pecans
2 tsp cinnamon
salt, pinch
1/2 cup butter, softened
Instructions
Combine the fruit, sugar and cornstarch in a bowl.
Once combined, pour into a greased pie plate.
In a bowl, combine the flour, brown sugar, oats, nuts, cinnamon and butter.
Use your hands to mix the ingredients until large crumbs / clumps form.
Spread on top of the fruit mixture leaving an edge.
Bake at 350 degrees for one hour.
Serve with ice cream.
7.8.1.2
181
https://foodmamma.com/2021/09/pear-and-cherry-crisp/
Love crisps? Try this strawberry and rhubarb one.