Tender chicken thighs marinated with spices and packed with flavour make this delicious chicken shawarma.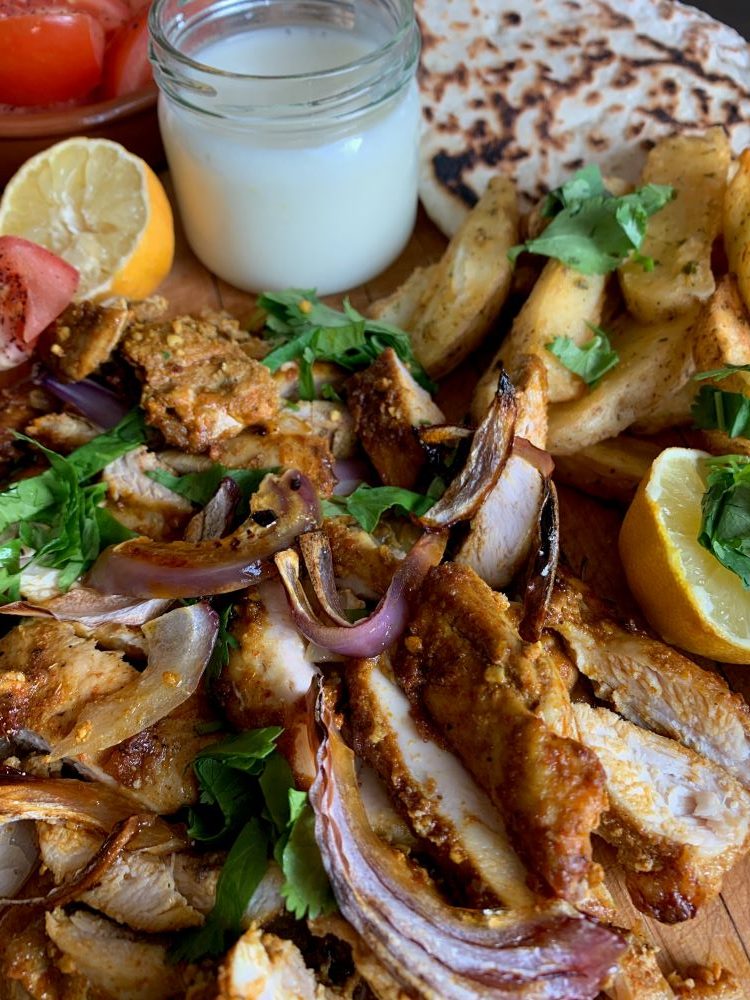 When your picky eater exclaims that the chicken is so good and he can't get enough, it's a major win. This chicken shawarma has become a regular, just for that reason.
Around here, we like to stock up on meat, marinate it and then put it in the freezer. It makes things so easy on the days you don't feel like cooking but still want a home cooked meal. This is one of those marinades that holds up well in the freezer and still tastes delicious. I just add the marinade directly to a freezer bag, add the chicken and then make sure that each piece is coated.
I always prefer using chicken thighs. They are so much more flavourful than chicken breasts and stay super moist when cooked. I placed the chicken on a bed of onions which I highly recommend. The resulting onions pair well with the chicken and are great in a pita.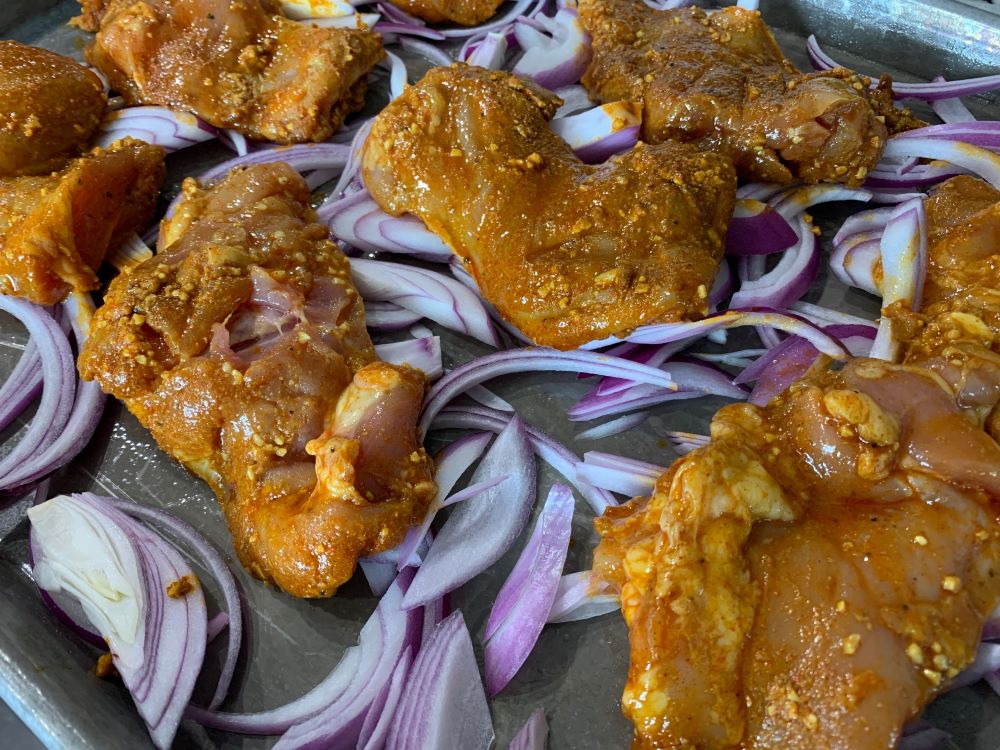 For an added punch, squeeze some lemon over the cooked chicken. Serve the chicken with pita and veggies like the cooked onions, tomatoes and cucumber. Add a sprinkle of sumac and a dollop of garlic sauce. Don't have pita? Leave the bread out and serve it on a big salad.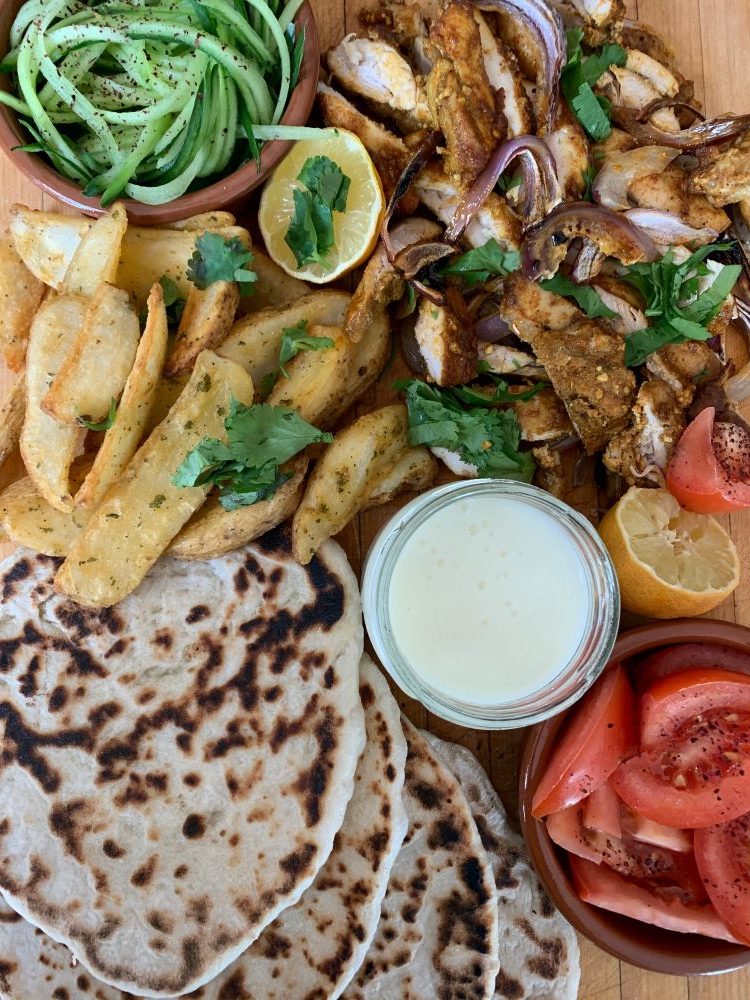 Ingredients
8 chicken thighs
3 TB oil
1 TB cumin
1 TB coriander
1 TB minced garlic
2 tsp paprika
1/2 tsp turmeric
1/2 tsp cinnamon
salt
pepper
1 red onion, sliced
lemon
Instructions
In a plastic bag, combine the chicken with all the spices.
Let marinate for a few hours or preferably overnight.
On a sheet pan, lay out the sliced onions.
Place the chicken on top of the onions.
Bake the chicken at 400 degrees for 25-30 minutes or until the chicken is cooked through.
For extra flavour, squirt with some lemon after the chicken has been cooked.
7.8.1.2
126
https://foodmamma.com/2020/05/chicken-shawarma/