These sushi bowls are always a hit! Sticky rice topped with cucumbers and avocados and finished off with fish or tempura.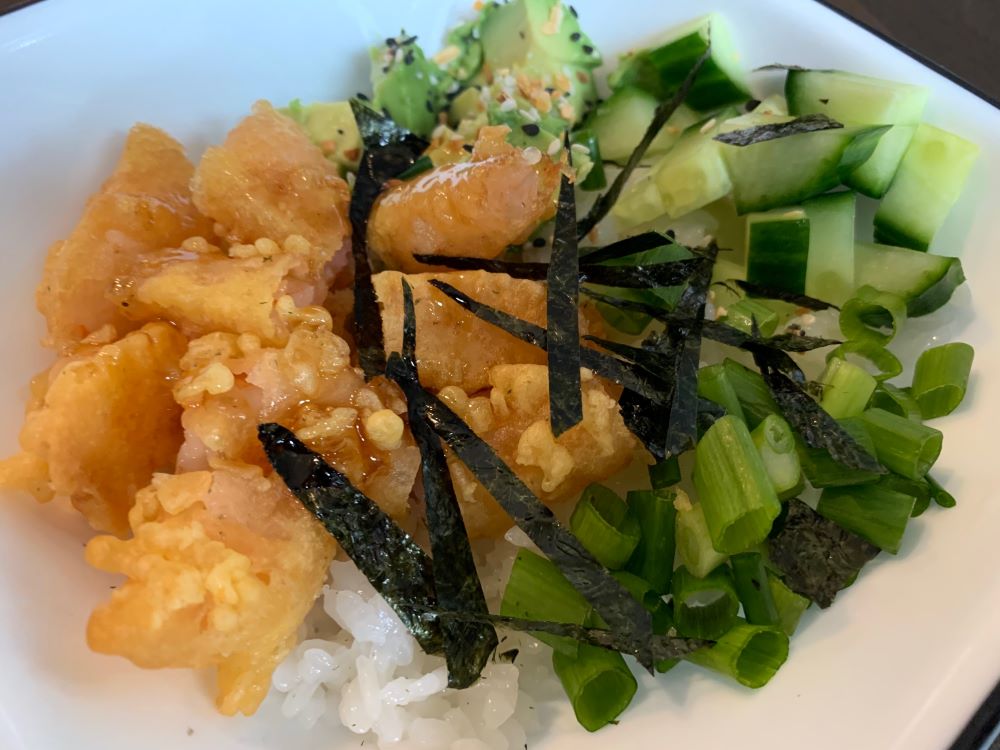 The kids don't agree on a lot of things but one thing that they can always agree on is their love of sushi. If you follow me on Instagram, you will see many sushi pics in my feed. For the last couple of months, we have been enjoying the flavour of sushi from home.
These bowls are easy to make and satisfy any sushi craving. The base is a generous helping of sushi rice – sticky rice which is seasoned with rice vinegar and sugar.
The bowls are then topped with any veggies we have on hand. We like to top them with chunks of crispy cucumber, creamy avocado, green onions and shelled edamame. All the green things!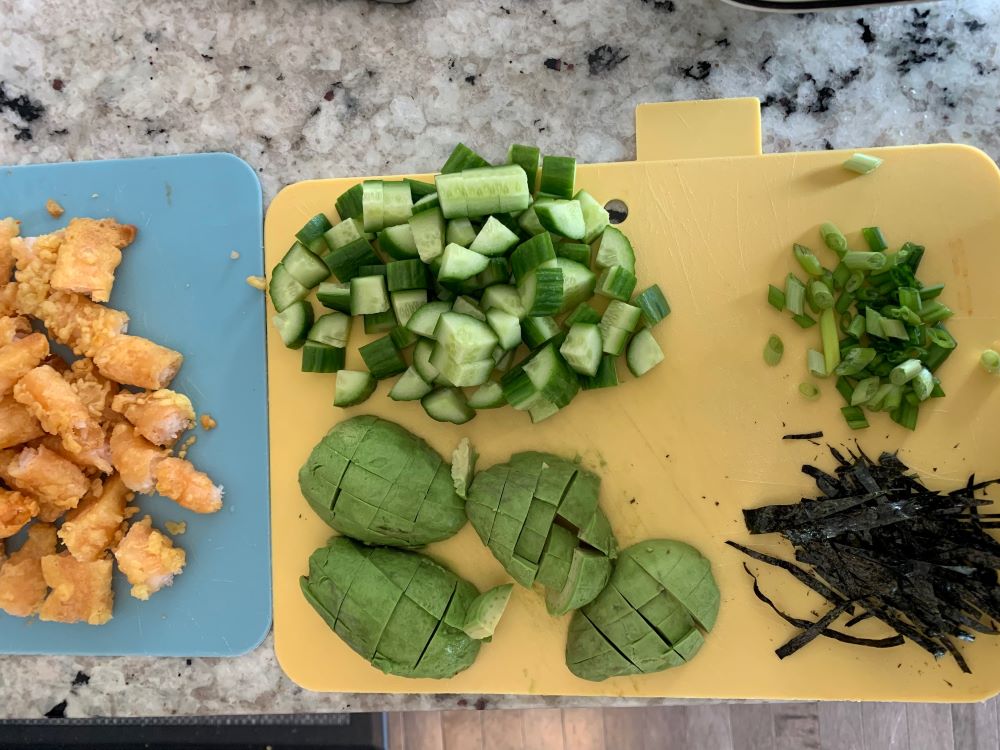 For the protein, I rummage through the freezer. Tempura shrimp that can easily be cooked in the oven, smoked salmon or ahi tuna go perfectly with this combination.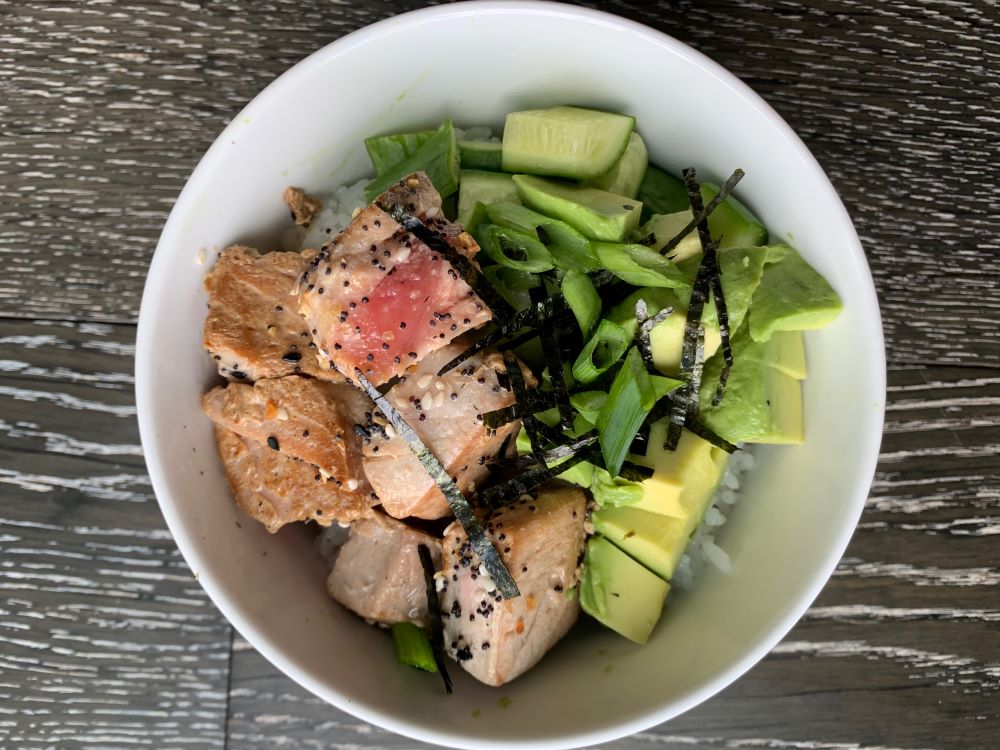 If I'm using the tempura shrimp, I use the sauce that comes in the package. We are also quite content with a drizzle of soya sauce. The final topping is Everything Bagel seasoning with sesame seeds and garlic along with shreds of seaweed.
Since the start of the pandemic, we have eaten many delicious sushi bowls. They are always a hit and a great way for me to ensure the kids eat their veggies.
How To Make Sushi Rice
Cook 2 cups of sushi rice according to the package. While it's cooking, combine 1/2 cup rice vinegar, 1/4 cup sugar, 1 TB oil and salt and cook until the sugar is dissolved. Once cooled, stir into the cooked rice and give it a good stir. Let sit for a few minutes before serving.