This tasty honey mustard dressing is perfect on any salad. It's light and refreshing and will make you want to eat your greens.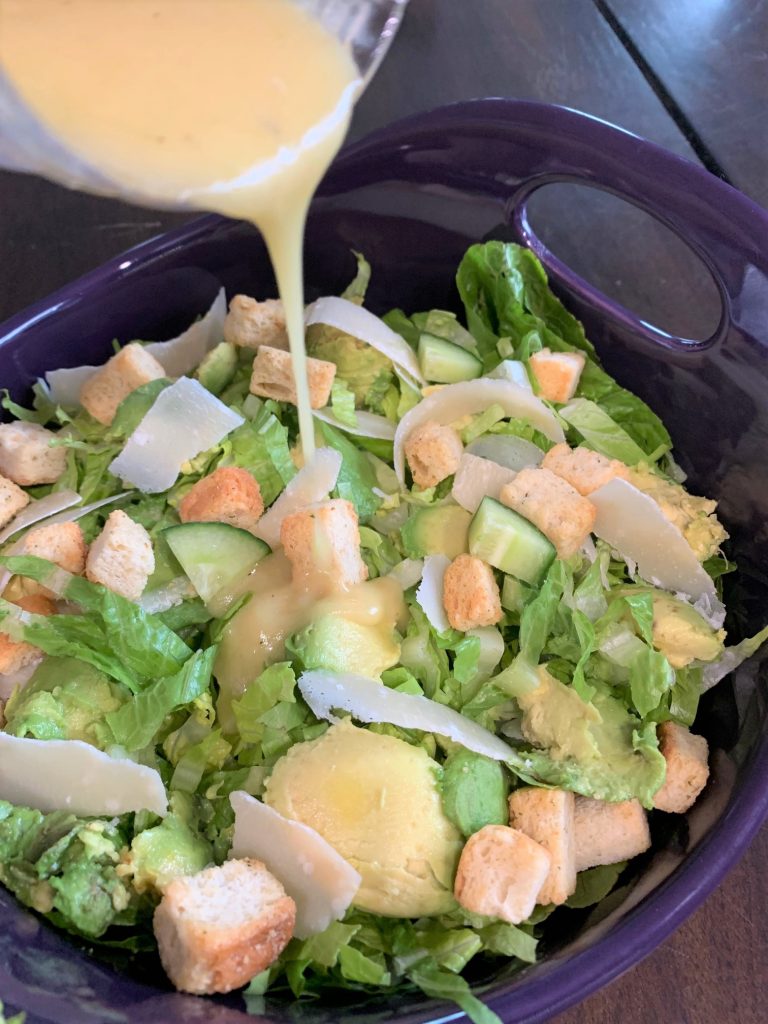 One thing that we have been focusing on is eating more salads. Summers are full of ice cream and smores and so we try to balance it out with daily salads and lots of fruits.
The key to making salads around here is to use ingredients my kids will actually eat. If I add tomatoes or onions, forget it. Everything is getting picked out.
The ingredients that my kids won't say no to are lettuce, cucumbers and avocados. I can live with that. I just shred the lettuce so there are no big pieces, cut the cucumbers in little quarters and make chunks with the avocados.
For this cheese-loving family, our salads are always topped with cheese. Everything is good with cheese, right? Either shards of parmesan or crumbles of feta, cheese is always involved. The kids love croutons so we always add those in too. Sometimes I even add some quinoa.
A tasty dressing is a must and this one is a good one. This honey mustard dressing pairs with any kind of salad and makes you want to eat more. Seriously. The sweetness from the honey, the brightness from the lemon and the taste from the mustard – they are a great combination.