This cotton candy smoothie is made simply with grapes, raspberries and bananas. Kids, big and small, won't be able to get enough.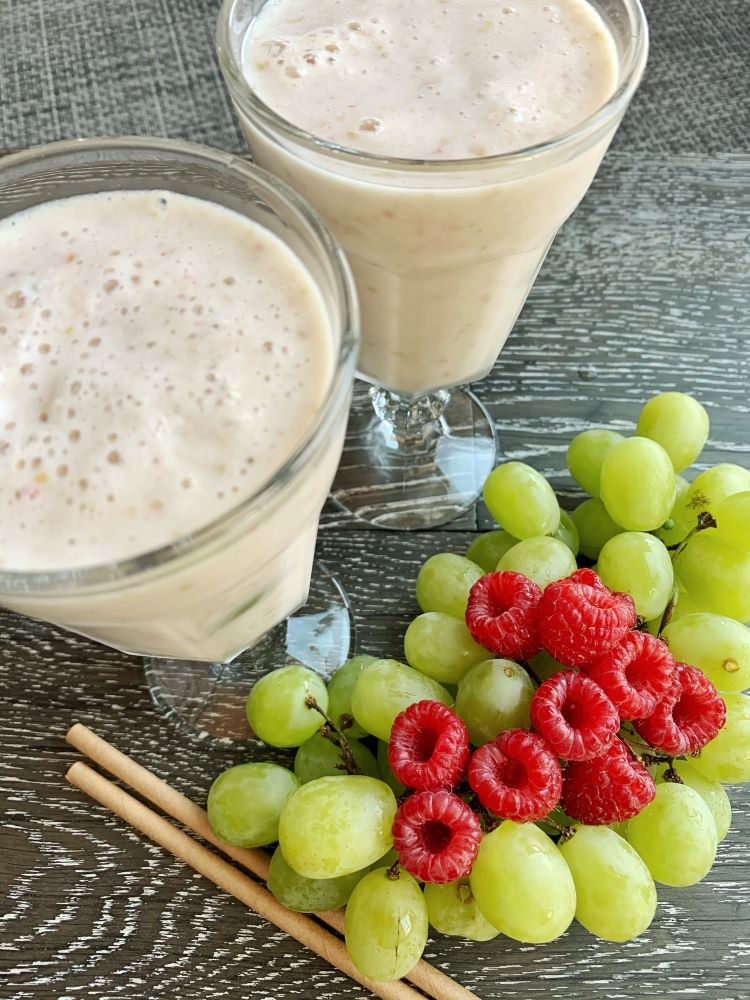 This is the season – for those delicious tasting cotton candy grapes. It's so crazy that they taste just like cotton candy, without any artificial flavour. If you can get your hands on some, definitely freeze some to make this kid-approved smoothie.
I never thought to use grapes in a smoothie before but my friend shared a recipe with me which included them. I quickly froze the grapes I had just so I could try it. It tasted amazing! I added a cup of frozen grapes with a banana for the creaminess and some milk into my blender (affiliate link). The kids loved it! The only thing missing was that signature pink or blue.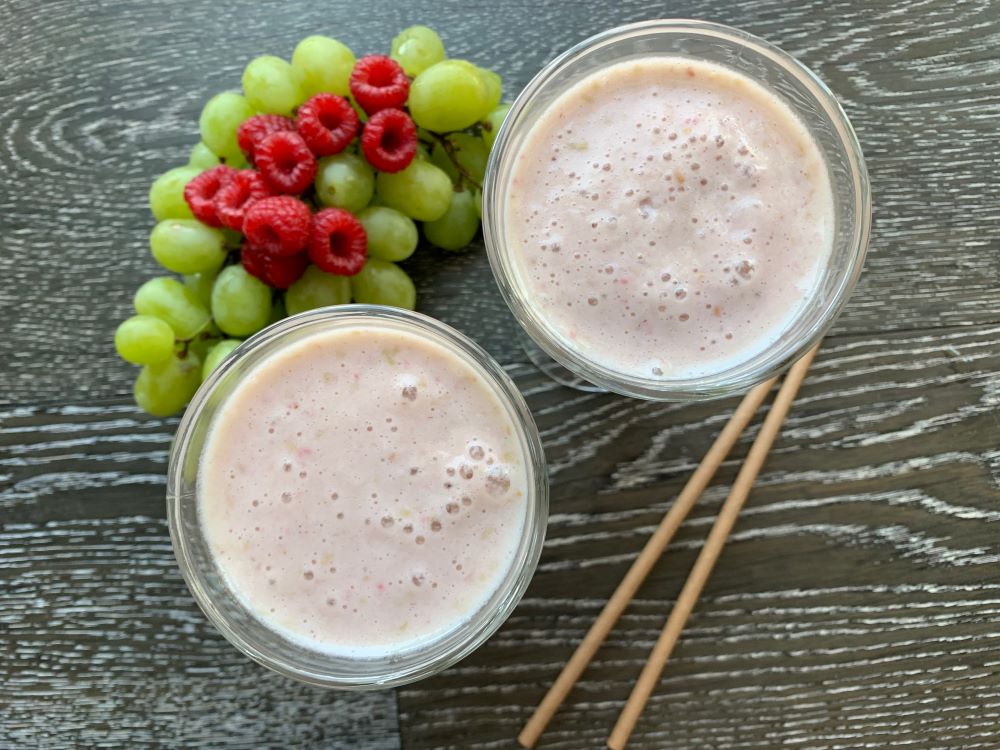 I picked up some fresh raspberries and added it to the mix and it was a great addition. The raspberries turned the smoothie a light pink and intensified the taste of the cotton candy in the grapes. This was more of a hit than the first trial. The kids have made several requests for it – any request for fruit makes me happy.
I have since purchased more cotton candy grapes to freeze along with a few pints of raspberries so we can enjoy these smoothies whenever we want.
Looking for more smoothie recipes?
Pumpkin Pie Smoothie
Green Tropical Smoothie
Berry Banana Smoothie
Pin Me!