This creamy no-bake custard is so luscious. Mocha pots de creme is a dessert that will satisfy both the chocoholics and the coffee lovers.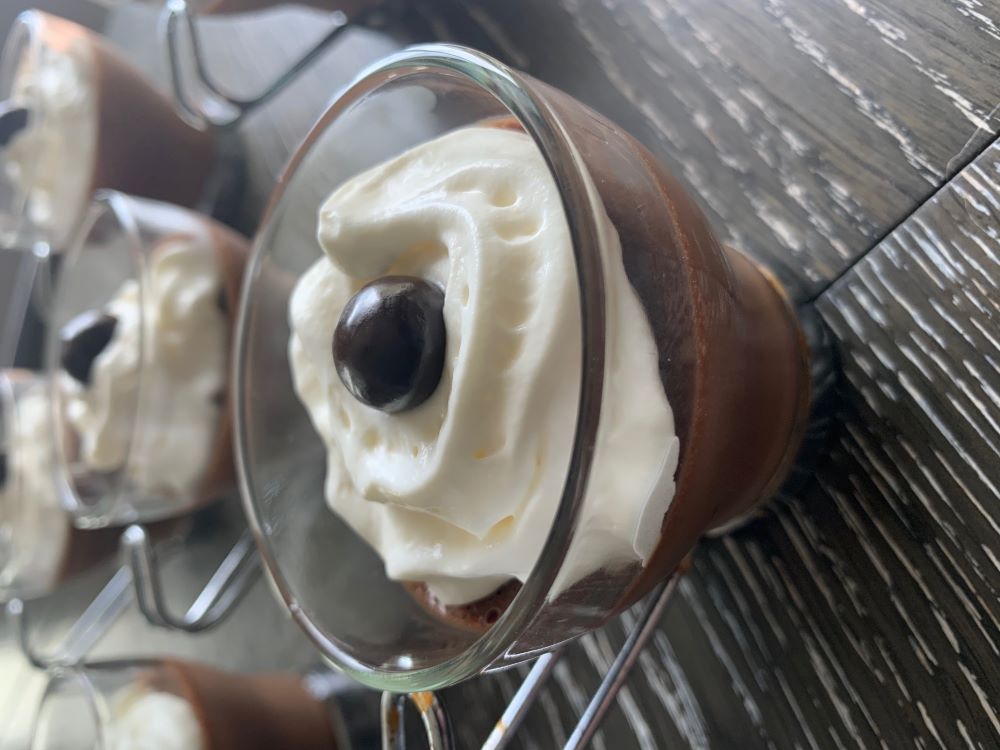 If you're looking for a dessert that is super easy but super satisfying, this is the one. Made with just a handful ingredients, this creamy mocha pot is made without baking!
I wanted to come up with a coffee based dessert. With a carton of whipping cream in the fridge and a craving for something mousse like, I knew that mocha pots de creme would be perfect!
This dessert literally takes minutes to put together. Simmer some whipping cream on the stove while in a blender, combine the chocolate chips, coffee and eggs. Once the cream starts bubbling (not boiling), you just pour it over the chocolate mixture while blending. Pour it into bowls of your choice and let it sit for a couple of hours. Easy peasy.
I love topping these desserts with a dollop of whipping cream and a chocolate covered espresso bean. We usually have a can of whipping cream in the fridge to go with berries but if you don't have that handy, just combine 1 cup of whipping cream with 1 TB of icing sugar. Blend until whipped!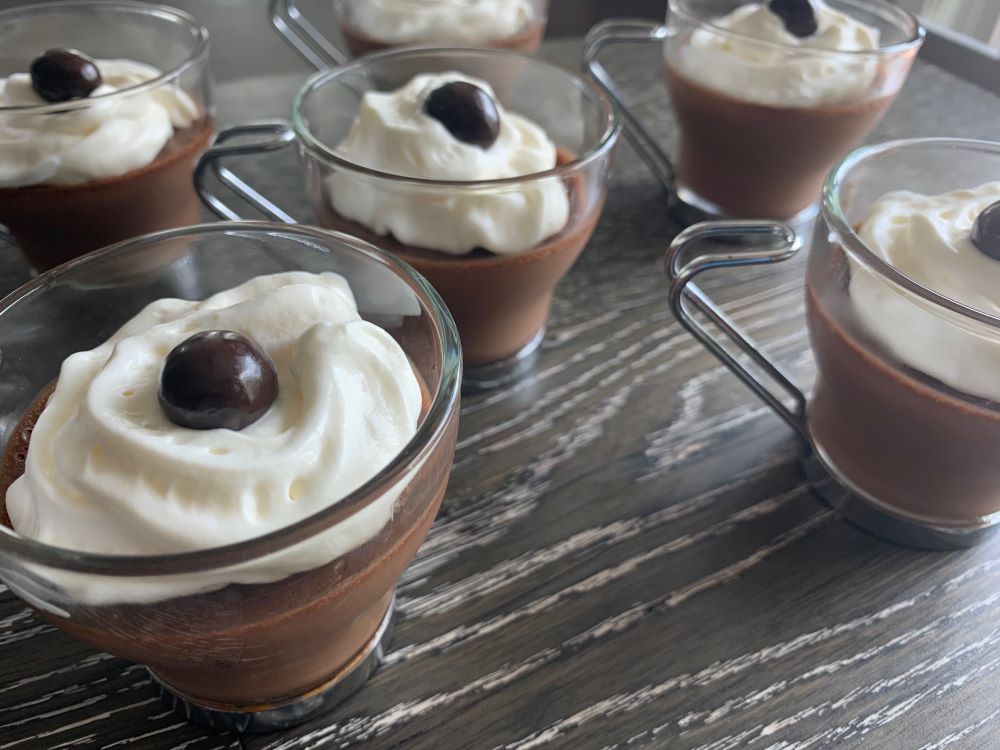 Ingredients
1 1/2 cups whipping cream
1 cup semi-sweet chocolate chips
2 egg yolks
1 1/2 TB instant coffee
Instructions
In a blender, combine the chocolate chips, coffee and egg yolks and blend together.
Meanwhile, heat up the whipping cream until bubbles start to form but not boiling.
Add the whipping cream slowly through the lid of the blender while blending on low.
Once combined, pour into some bowls or espresso cups and place in the fridge to set, approximately 2-3 hours.
Top with whipping cream and chocolate espresso beans.
7.8.1.2
141
https://foodmamma.com/2020/08/mocha-pots-de-creme/
Looking for more variations of Pot De Creme?