Make cafe-style egg bites at home with the Hamilton Beach Egg Bites Maker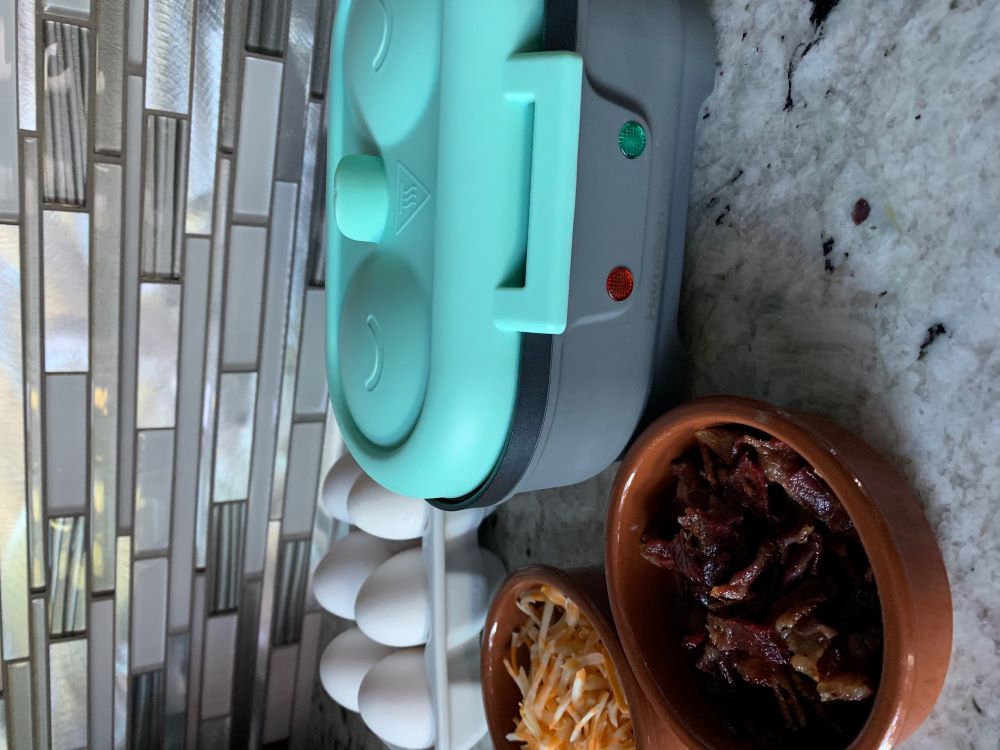 Disclaimer – The Hamilton Beach Egg Bites Maker was gifted to me. All thoughts and opinions are my own.
Being a big fan of eggs as well as getting the kids in the kitchen, this is a great product that combines the two. With the Hamilton Beach Egg Bites Maker, you can make cafe-style bites in less than 10 minutes.
The machine was very easy to use so it's a good one for the kids to use. You just blend together your eggs and whatever custom ingredients you want to use. Add water in the reservoir, add the eggs to the machine and plug it in. The eggs are ready in under ten minutes.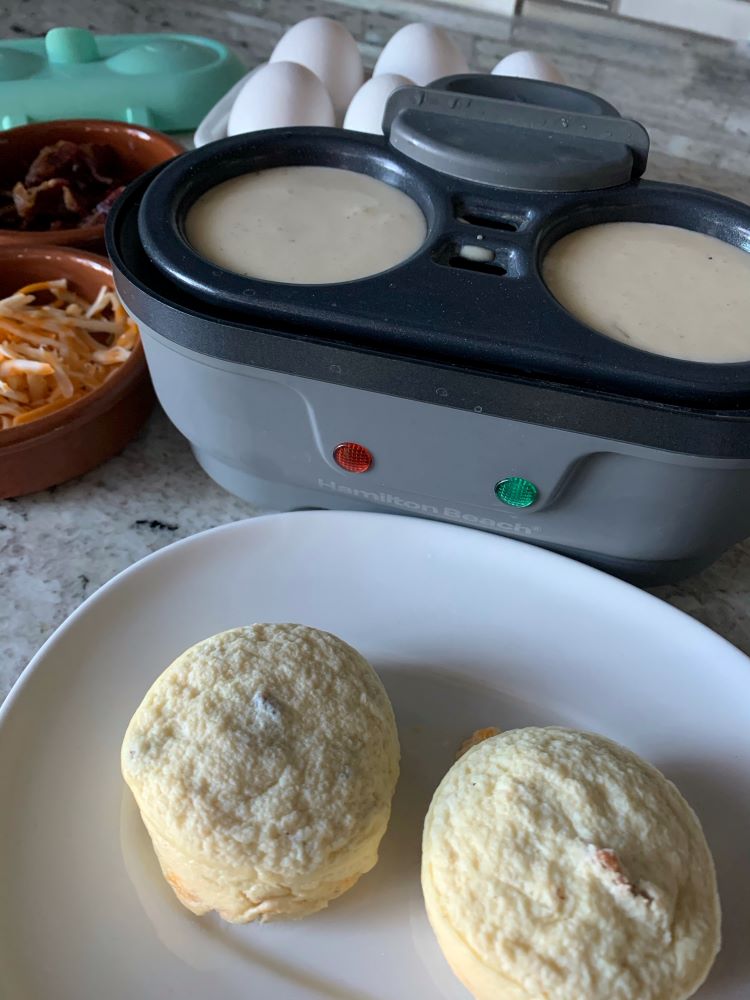 The kids loved these egg bites. They enjoyed the texture and flavours and were happy to wait for more batches to be made. This is always huge in determining if something is worth getting or not. Our favourite combination was marble cheese, a little bit of herb cream cheese and some beef bacon. We only made egg bites in the maker but you can also use it to poach eggs.
Available in yellow or teal, its a nice compact size that doesn't take much space. The yellow model is available at London Drugs, the teal will be available at Walmart in the coming weeks. 
To see how it works, watch the video here:  https://www.hamiltonbeach.ca/make-egg-bites-at-home