Entertain easily with a crostini board! Toasted baguette slices make the perfect base for a variety of toppings. The possibilities are endless!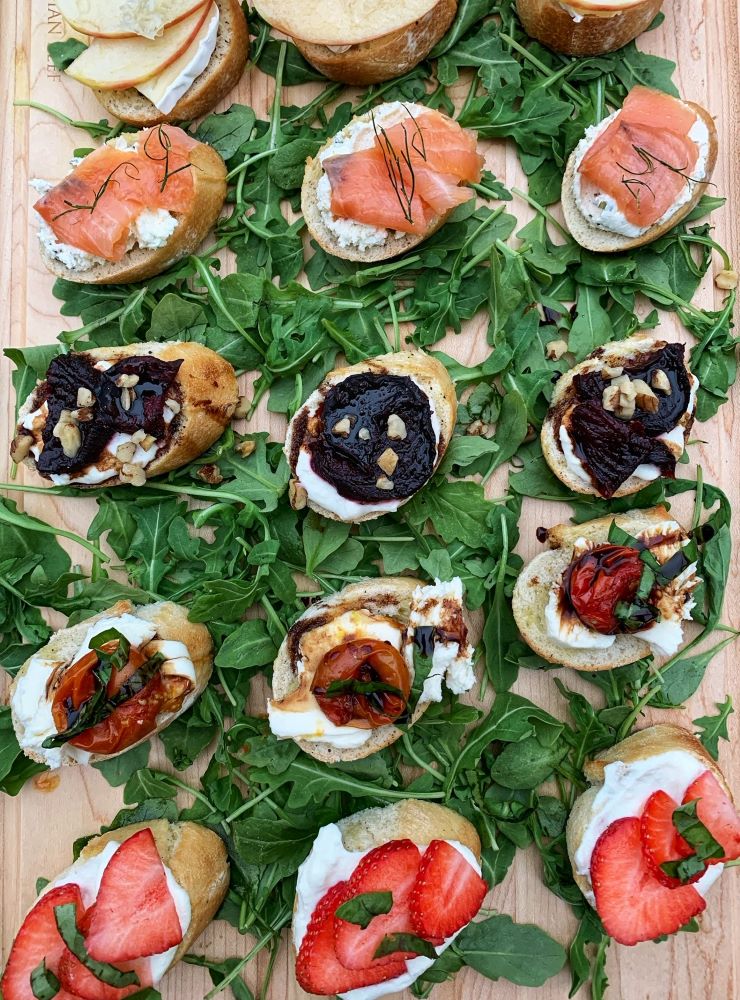 Covid has changed so much in this world including entertaining. We are still entertaining outdoors and are mindful about shared utensils or serving spoons. This crostini board has appetizers already assembled with no cutlery required.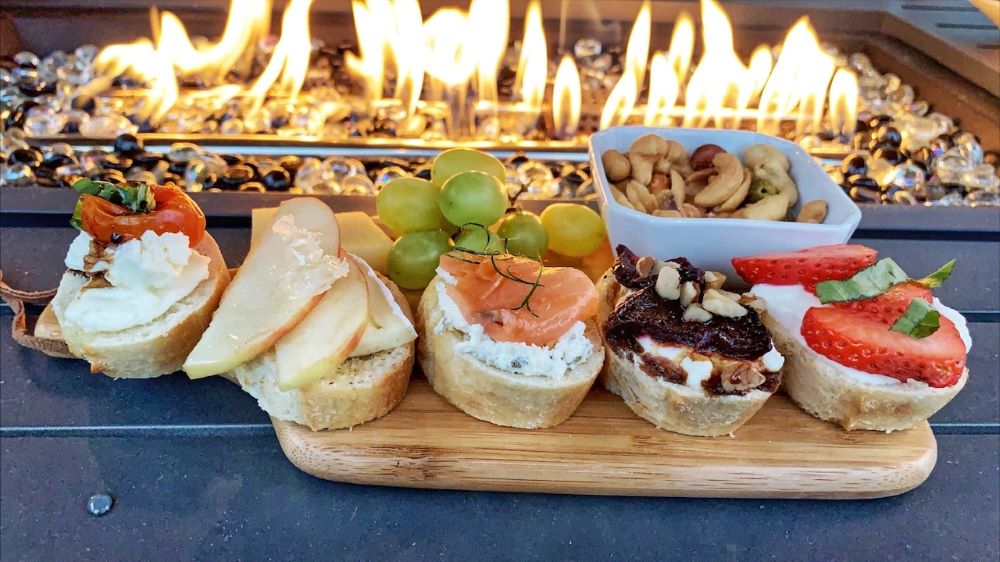 It's common knowledge that I love a meal of appetizers. This is one big appetizer board with toasted baguette (yum!) and countless toppings. Sweet or savoury, there is something that is sure to appeal to everyone. Here are a few ideas to help you get started. Cheese is a huge factor!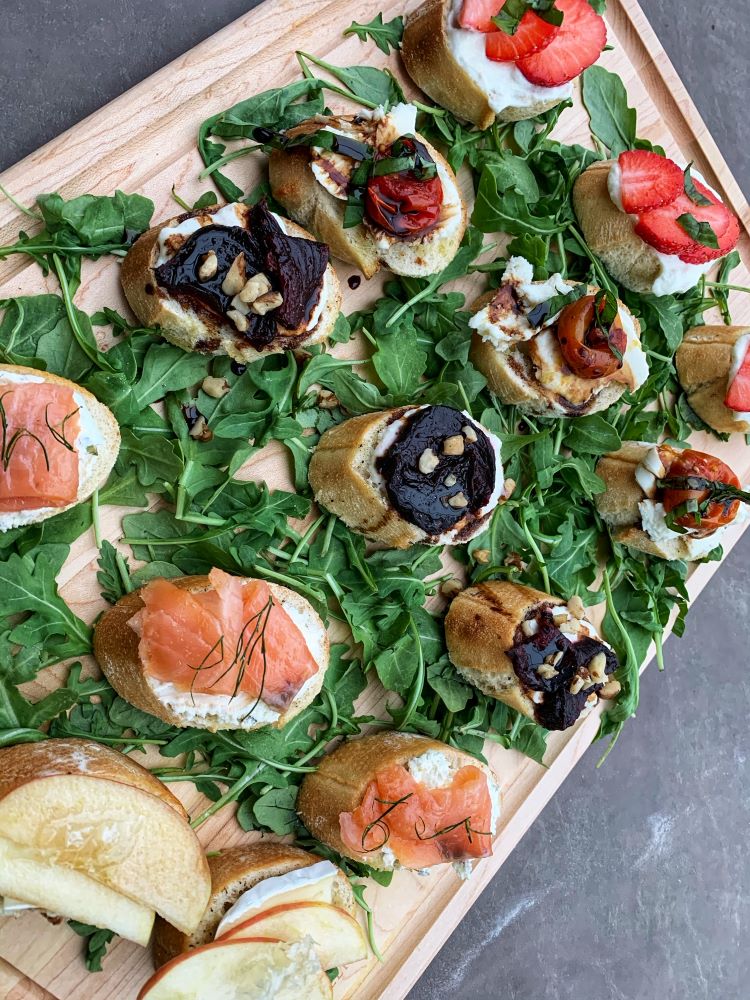 Brie and Apple Crostini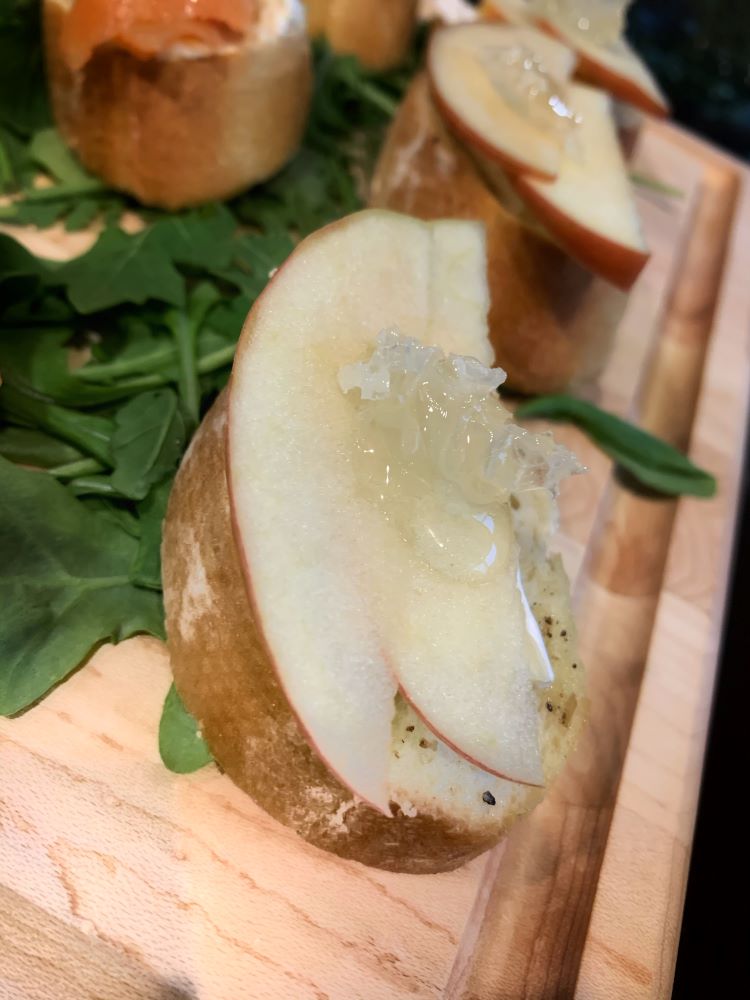 Add slices of brie and top it with slices of your favourite apple. The finishing touch is a piece of honeycomb which pairs so well with apple and cheese.
Smoked Salmon Crostini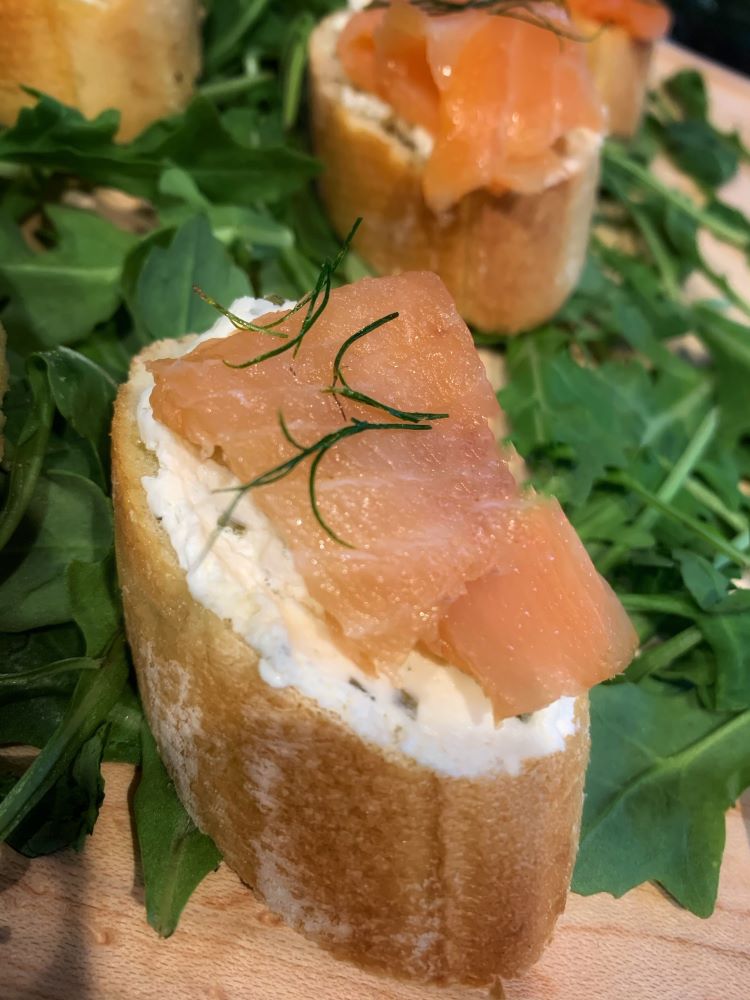 Shmear a crostini with herb and garlic cream cheese. Add a slice or two of smoked salmon and top it with fresh dill.
Roasted Beet Crostini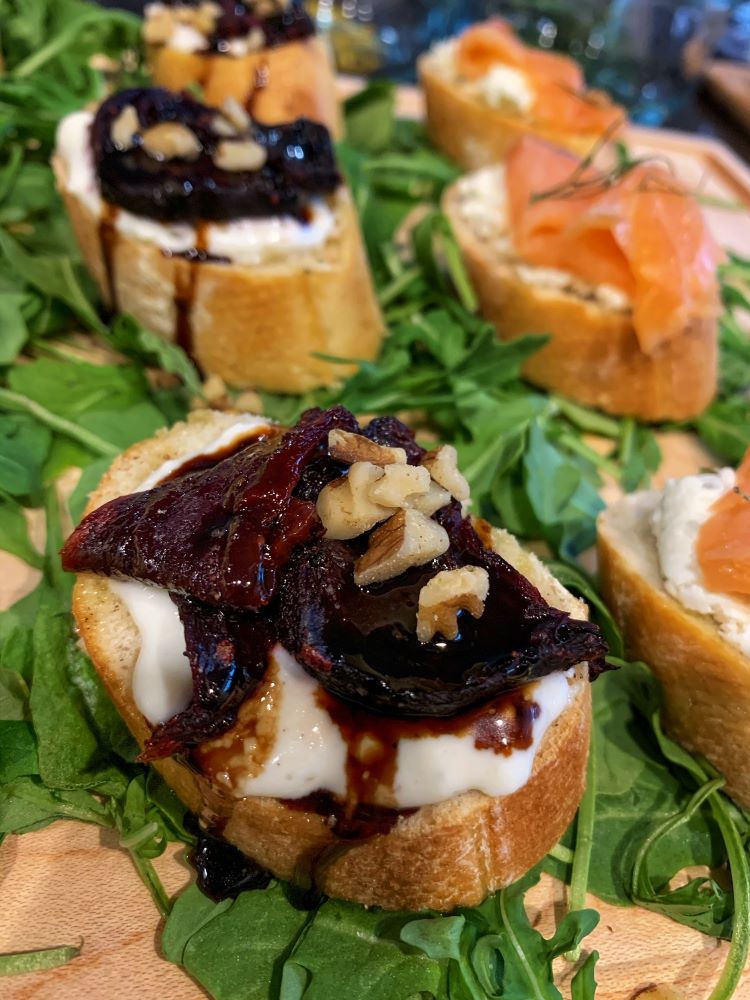 The base of this crostini is whipped feta. In a food processor, add 1 cup of feta and 1/2 cup yogurt along with salt and pepper and give it a blitz. Top it with roasted beets, a drizzle of balsamic glaze and walnuts or pistachios.
Tomato and Mozzarella Crostini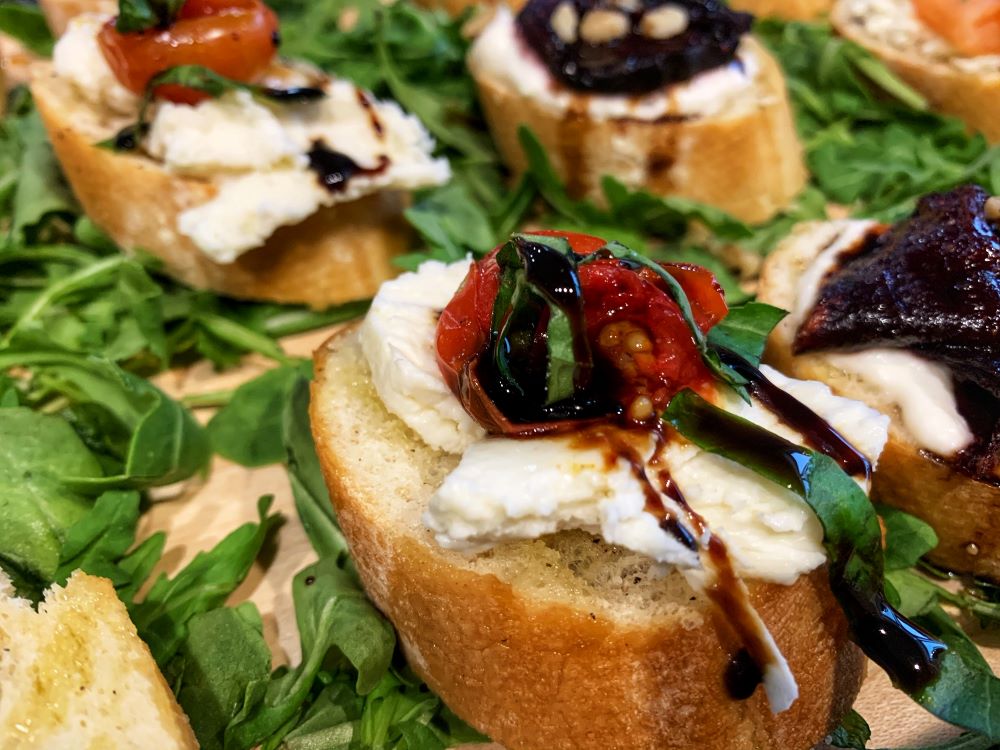 Add fresh mozzarella on a crostini and top it with roasted tomatoes, a drizzle of balsamic glaze and basil. Roast tomatoes easily by drizzling them with olive oil, topping with salt and pepper and then roasting at 400 degrees until the tomatoes are blistered.
Strawberry and Lemon Ricotta Crostini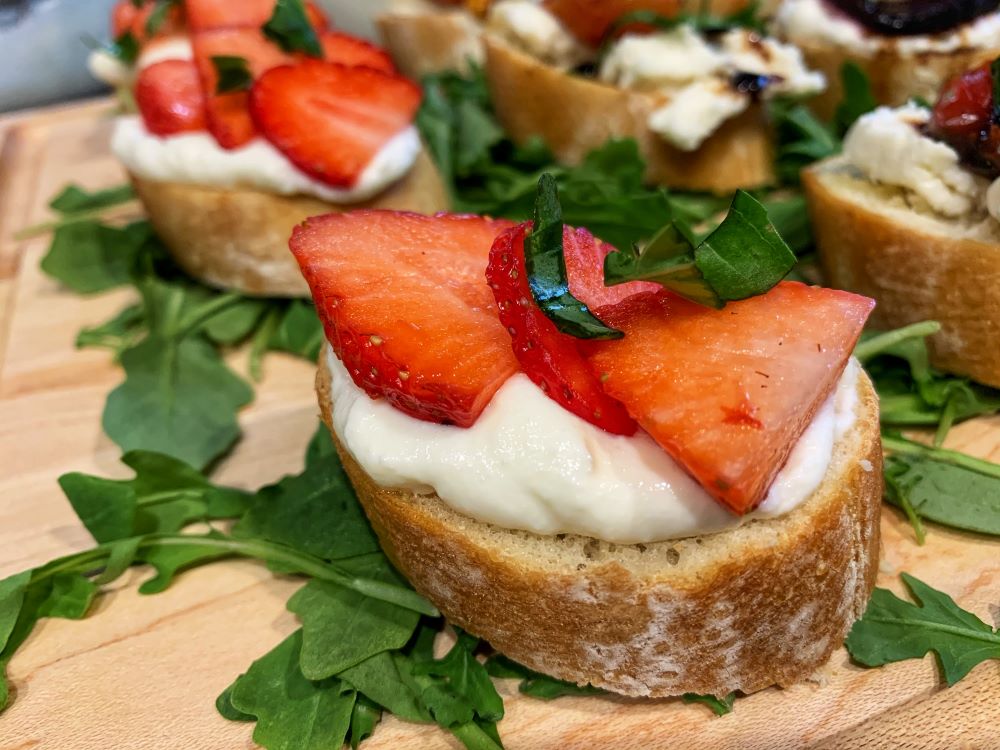 Whipped ricotta is the base of this crostini. Just place some ricotta in a food processor and blend until it's smooth. Add the juice of half a lemon and a pinch of salt and blend some more. Add that to the bread and add slices of strawberries and ribbons of basil.
Happy Snacking!