Guacamole is the dip made most often in our house. It makes the perfect snack and is essential for Taco Tuesday.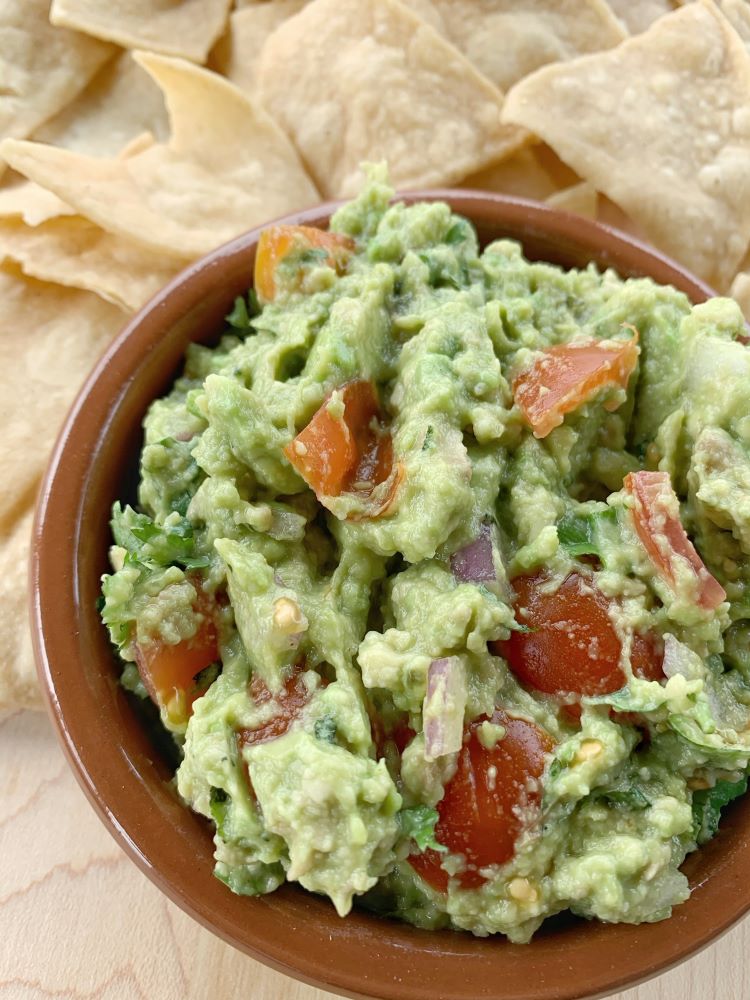 Holy Guacamole! This is definitely one of our favourite snacks to eat with chips or veggies. We always make sure to have plenty when we are doing Taco Tuesdays and it makes an appearance at most parties.
It's hard to have a concrete recipe for guacamole. But if you have an idea of what goes into it, you can easily adjust for taste. Just a few simple ingredients are needed: avocados, tomatoes, onions, cilantro, lime, salt and hot sauce. There are days when I don't have tomatoes or onions but the guac still gets made. If I don't have limes handy, I easily substitute with lemon in a pinch. My favourite hot sauces to add some heat are Sriracha or Tapatio (affiliate link).
I try to keep avocados handy either for avocado toast or guacamole. It took me way too long to realize that I could stash them in the fridge to prolong their life. This little tidbit has been so helpful so I'm not scrambling to use up all the avocados at once.
I mash up the avocados with a fork, add in some chopped tomatoes and onions and squeeze lime all over and mix. I then add in salt and hot sauce and taste often until I get it seasoned to perfection. I also stir in some chopped cilantro. It really is that simple.
Love dips as much as I do? Check these out.