Get dinner on the table in a jiffy with this spicy teriyaki shrimp. Super quick and full of flavour, this meal is satisfying and delicious.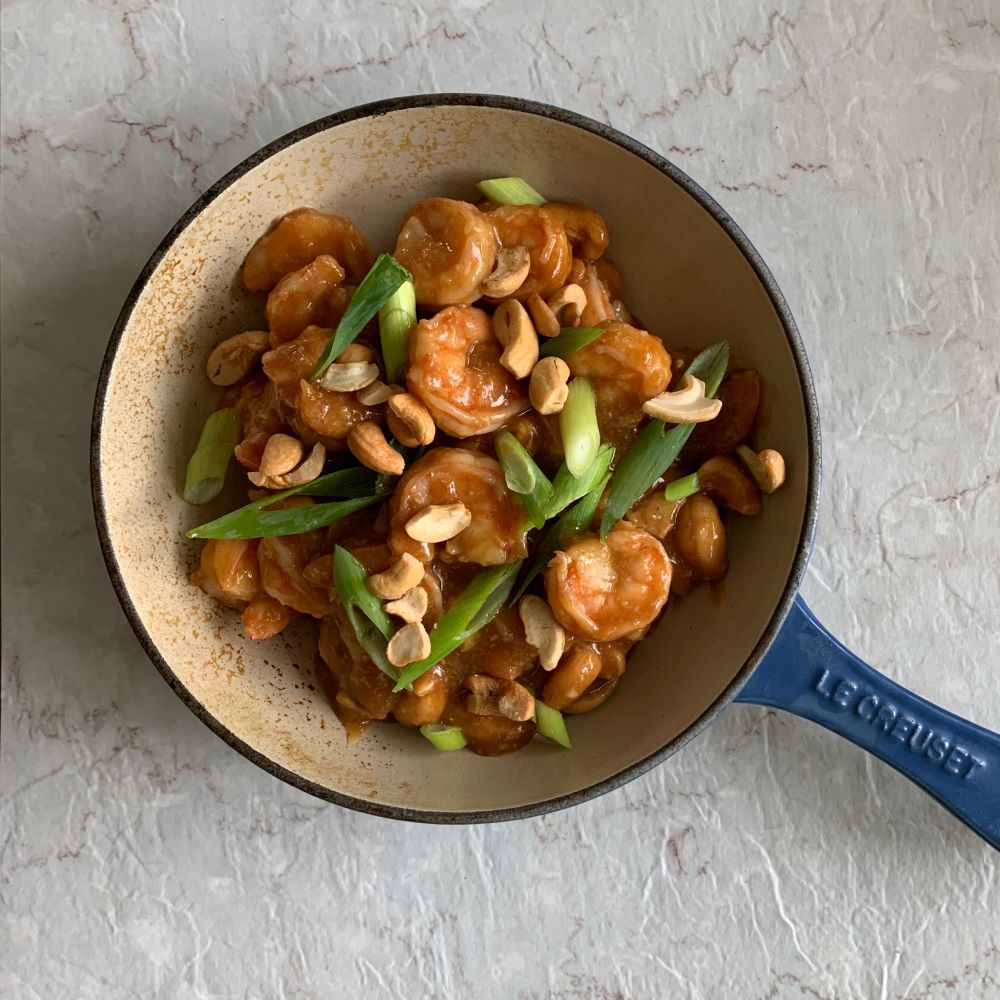 With school and activities back in session, we need to make sure to get food on the table quickly. Not one for freezer meals, I like to have a few recipes handy that can be made in a jiffy.
One of our favourite things to eat has to be shrimp. Anything the kids eat with joy, we try to serve often. I usually have a few bags of shrimp tucked away in my freezer to make a quick meal – like this spicy teriyaki shrimp. Shrimp doesn't take long to thaw. I just toss the bag in a bowl of hot water and it's ready to peel within minutes.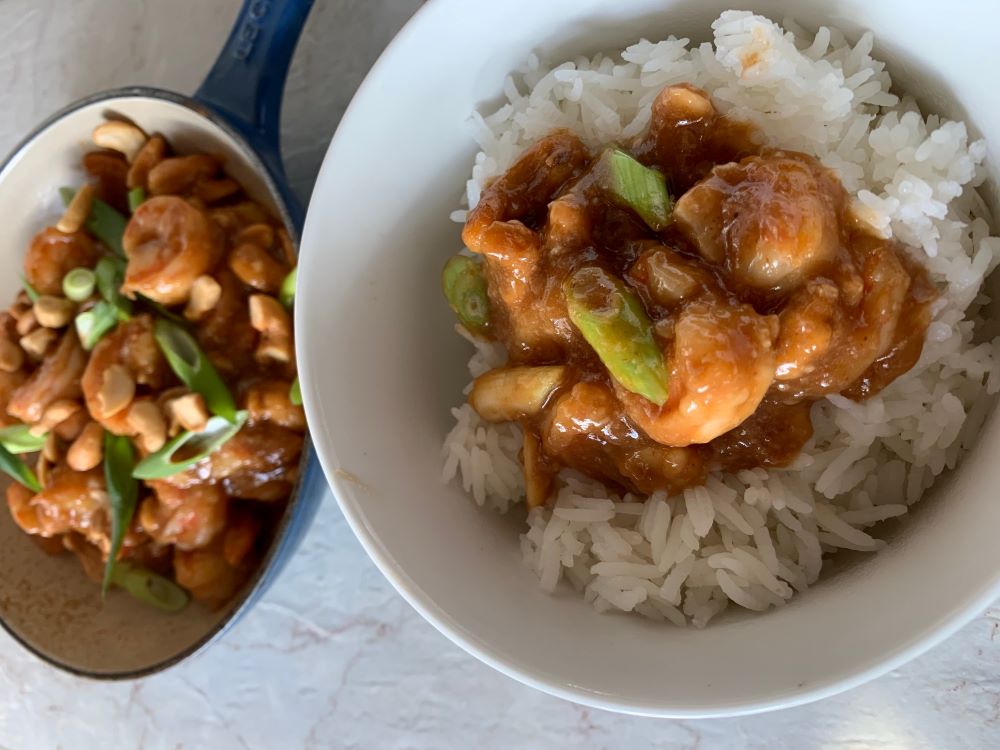 I start cooking my rice before I even start peeling the shrimp. The rice is usually still cooking by the time the meal is done, that's how fast it is. Garlic and ginger are necessary for ultimate flavour and a thick teriyaki sauce is a must. I like one that coats the shrimp, not one that is too runny. For this recipe, I use a couple teaspoons of sriracha but this can be adjusted to your preference.
Ingredients
1 1/2 lbs shrimp, peeled and deveined
1 TB minced garlic
1 TB minced ginger
1 tsp sesame oil
1/3 cup thick teriyaki sauce
2 tsp sriracha
oil
green onions, peanuts for garnish (optional)
Instructions
Heat some oil in pan on medium-high heat.
Add the sesame oil, ginger and garlic and stir-fry for a few seconds before adding the shrimp.
Cook until the shrimp are pink and opaque. This should only take a couple minutes.
Add the teriyaki sauce and sriracha and stir until the shrimp are saucy.
Garnish with green onions and nuts if you desire.
7.8.1.2
144
https://foodmamma.com/2020/09/spicy-teriyaki-shrimp/