This oven baked chicken parmesan is crispy and moist without frying. Topped with marinara and ooey gooey cheese, this will become a family favourite!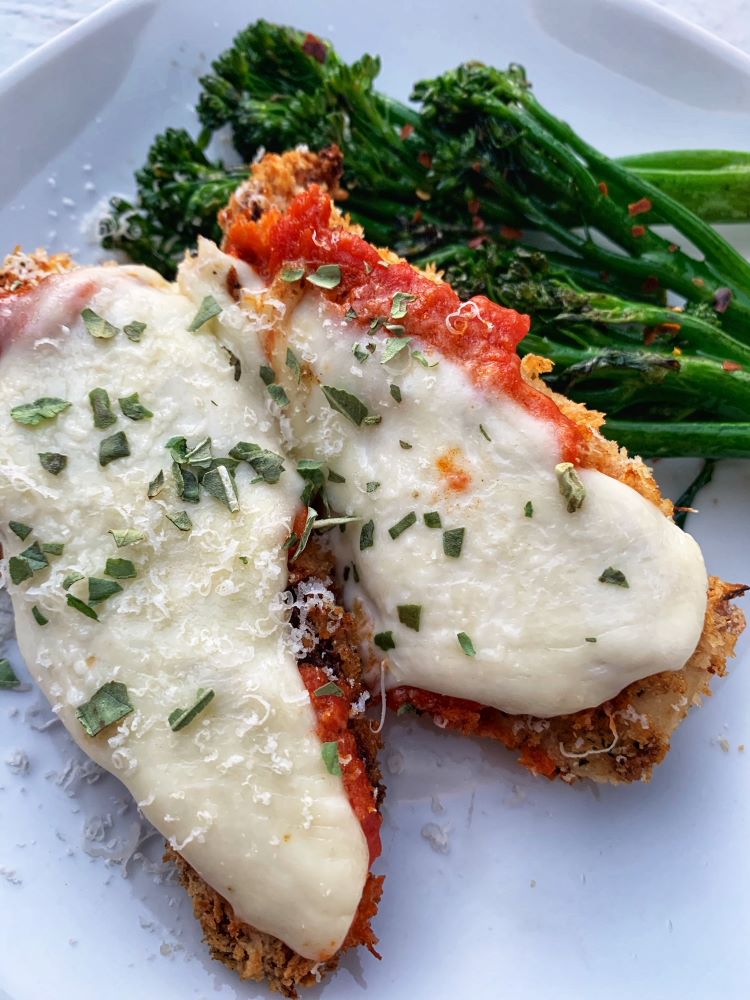 I always believed that to make a good chicken parmesan, you needed to fry the chicken, to make it golden and crispy. I'm happy to tell you that no frying is needed! Seriously.
A good breading is a must! I first put the chicken into flour, then egg and then a panko and parmesan mixture. This, along with a hot oven, is key to make it crispy. This part is messy but it's the best thing for the kids to do, so get them in the kitchen. My kids had so much fun getting their hands dirty and helping with dinner.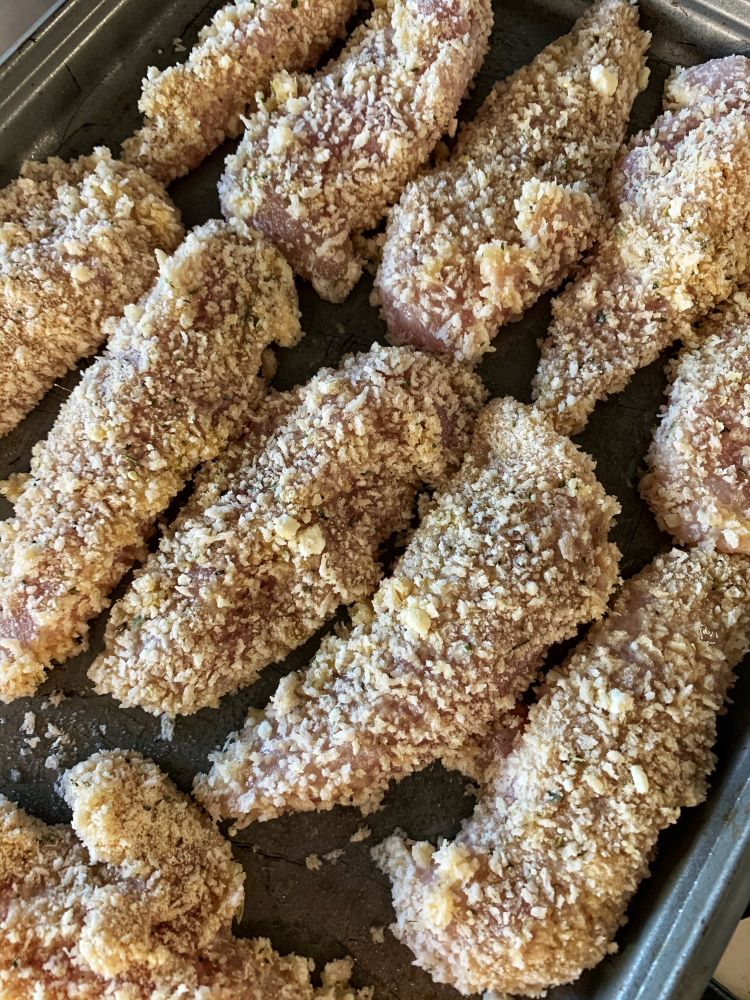 I like to use chicken filets when making chicken parm. The outside crunch is my favourite so when using filets, you can get more of that breading than compared to when you use the whole chicken breast. I always buy it like that from the store but you can easily do that at home.
Once the chicken is crisp, add a spoonful of your favourite marinara sauce (affiliate link) and top it with some mozzarella and parmesan. Perhaps this should be called Mozza Chicken Parm. I haven't added amounts for sauce and cheese because I think it's all about personal preference.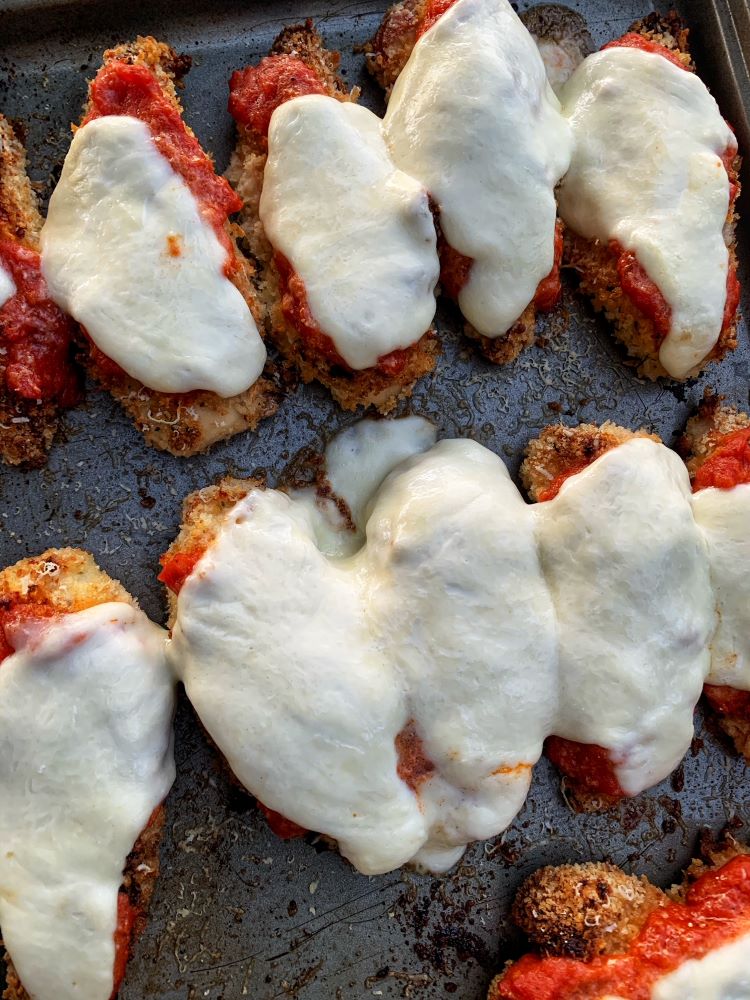 This makes a great dinner served alongside some pasta or salad or veggies.
Ingredients
1/2 cup flour
2 eggs
1 cup panko
1 TB garlic powder
1/4 cup grated parmesan cheese
2 lbs, chicken breast fillets
salt
pepper
marinara sauce
mozzarella
parmesan
Instructions
Preheat the oven to 450 degrees.
Spray a sheet pan with cooking spray.
In one bowl, combine flour with salt and pepper.
In another bowl, add eggs and salt and pepper.
In a third bowl, combine the panko with garlic powder and parmesan cheese.
Place the chicken into the flour mixture, followed by the egg mixture and then into the panko and place onto the greased baking sheet.
Spray the tops of the chicken with cooking spray and cook for 25 - 30 minutes.
Once the chicken is crispy, top with marinara and mozzarella and parmesan and cook for a few minutes until the cheese is melted.
7.8.1.2
151
https://foodmamma.com/2020/11/chicken-parmesan/