Two ingredient coconut ladoos are super easy to make and are the perfect mithai for any celebration.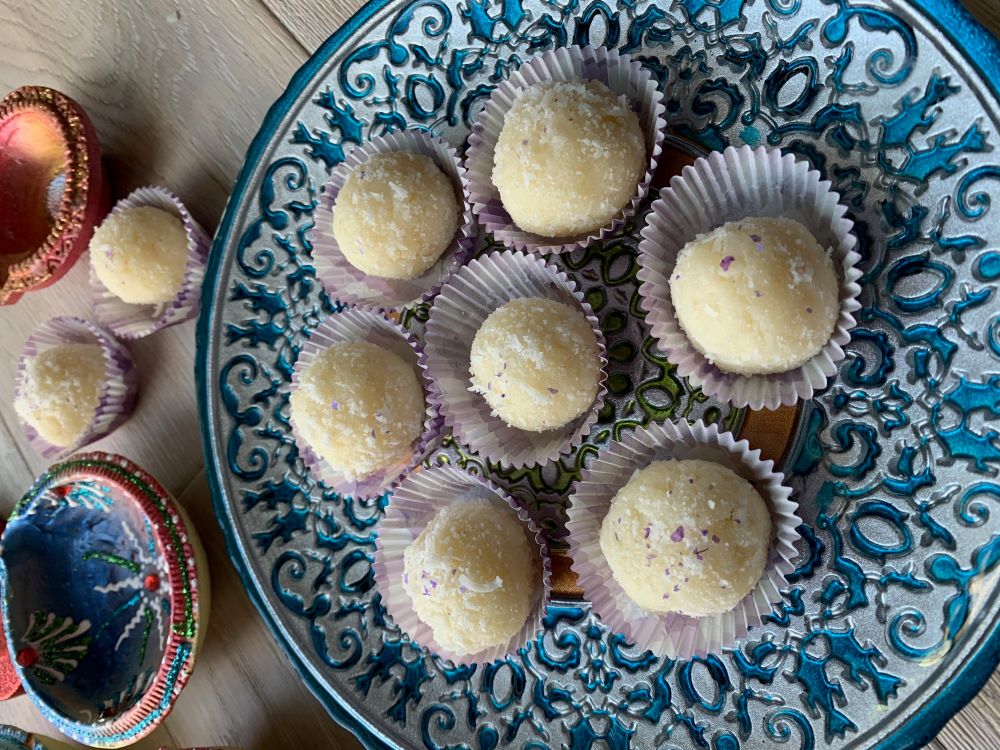 Can you really have any Indian event or celebration without any sweet treats? Absolutely not! I suppose sweets are a way of spreading joy, sharing with family and friends. This mithai is one that is super easy to make and only has two ingredients!
This is a great recipe to get the kids involved. There is minimal cooking on the stove but if you're not comfortable with that, they can definitely roll the mixture into balls and cover them in coconut. It's always more of a treat when they have had a hand in making it.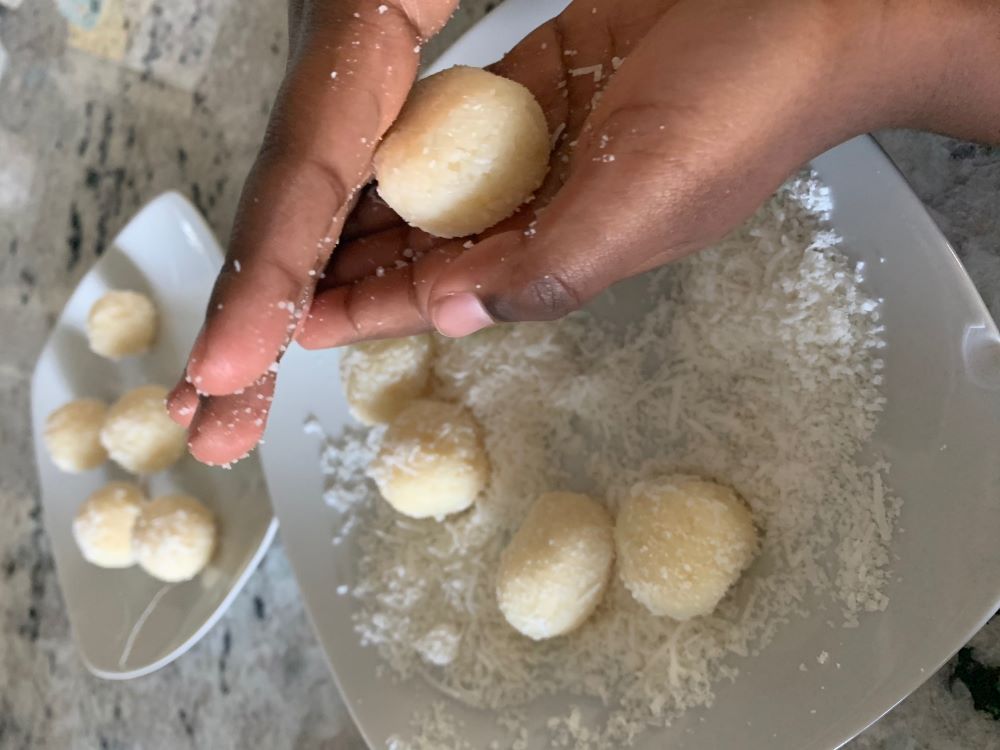 This recipe only has two ingredients – condensed milk and desiccated coconut. Without a doubt, any recipe with condensed milk is always a good recipe. My favourite part is cleaning up the can; you can't waste a drop its so good! While I normally don't have desiccated coconut in the house, there is always some shredded coconut around. I just put it in the blender until I get the consistency I want.
These coconut ladoos are super easy to make. Just combine the two ingredients in a pot and cook together on medium heat. Keep mixing while the mixture thickens and when it starts coming together, pulling away from the pan, you take it off the heat. Let the mixture cool slightly so you can handle it to roll into balls. You can then cover the balls in more coconut. That is it! I always use a small ice cream scoop so the balls are the same size.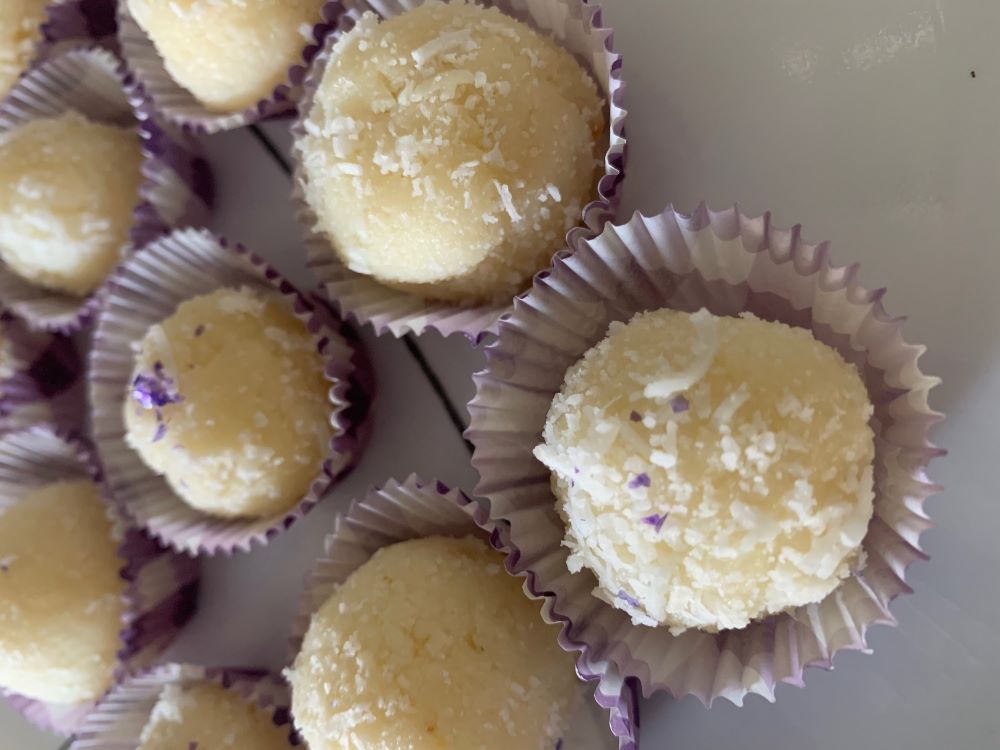 These coconut ladoos are sweet and creamy and satisfy any sweet craving you have. Put them in mini cupcake wrappers and top with decorative flakes if you desire.
Ingredients
2 cups + 1/2 cup desiccated coconut
1 300mL can condensed milk
Instructions
Place the coconut and condensed milk in a pan and cook over medium heat. The mixture will thicken.
Once the mixture starts coming together, leaving the sides of the pan, take it off the heat.
Let cool slightly before rolling the mixture into balls.
Roll the balls into the extra coconut and let cool.
7.8.1.2
150
https://foodmamma.com/2020/11/two-ingredient-coconut-ladoos/
Looking to make more mithai? Try this delicious burfi!