It was so busy and crazy last week as we spent some time in Vancouver for my sister's wedding. It was kind of a reunion of sorts, people flying in from Calgary, Toronto, Austin, Dubai…. We also spent time with our Vancouver family and I got to meet nieces and nephews I hadn't met before. It was nice getting to know our lovely new family as well, my sister's husband's. I still can't believe she's married!
You cannot have an indian wedding without sweets, and boy, did we have a lot! Everyone contributed in making something. From carrot cake to nan khatai, we had something to please every palate.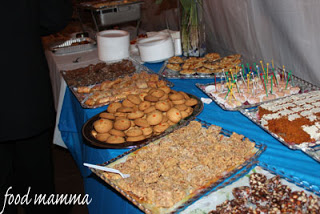 My contribution was burfi. Burfi is a sweet confection made from milk and sugar, reminiscent of fudge. Hubby's aunt made a really tasty batch last year for my sister-in-laws wedding and she was happy to show me how to make it. Thank you N!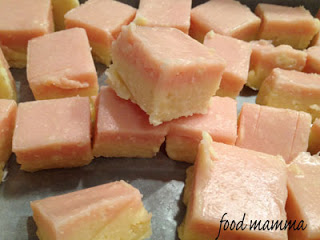 To my sister and her husband, my wish for you is loads of love and
happiness! I'm so happy you found each other. Love you lots!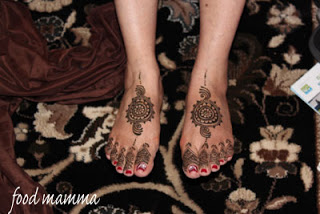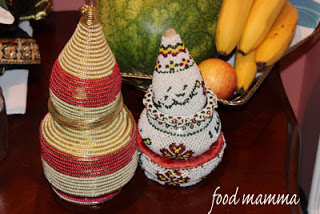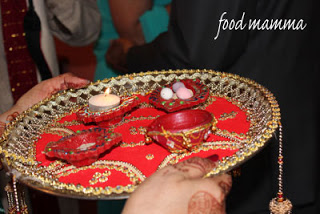 Burfi

500 grams milk powder
1 1/2 cups of sugar
1 cup water
1/2 pound of unsalted butter, cut into pieces
1/2 can of evaporated milk
red food colouring
nuts, optional
Combine the sugar with 1 cup of water and allow it to boil for about half an hour, until it gets to the soft ball stage.
Remove the pot from the stove and add the butter, mixing until it has melted. Add the milk powder and mix well. Add 1/2 can of evaporated milk. The mixture should be like a thick batter.
In a 9″ x 13″ parchment-line pan, pour in half the mixture and push it to the corners so that it covers the entire dish. Add a few drops of food colouring to the other half until you have a nice pink hue. Pour this pink mixture onto the white layer. At this point, you can sprinkle some nuts.
Refrigerate for one day before you cut it into pieces. Do not cover while refrigerated to ensure that the burfi dries well. Makes 40 to 50 pieces depending on the size.