The perfect combination of sweet and salty, these caramelized onion and feta tarts make a delicious snack and an amazing appetizer when entertaining.
Disclaimer – This is a sponsored post. All thoughts and opinions are my own.
Caramelized onions and feta cheese are a match made in heaven. The sweetness from the onions paired with the saltiness of the feta just work so well together. Put the two into a flaky tart shell and you have got yourself and delicious appetizer.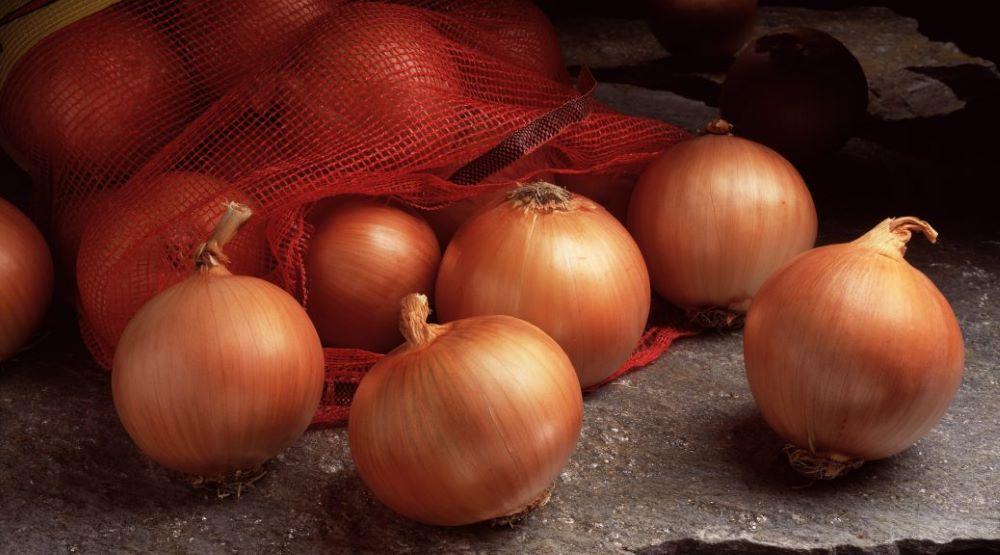 Idaho-Eastern Oregon Spanish Sweet Onions are ideal for caramelizing, sauteing, and grilling and were perfect for these tarts. They contain more sugar and less water than other sweet onions. They complement any meal and definitely are not strong and overwhelming.
Spanish Sweets have never been recalled, so you don't have to worry when you're grabbing your groceries. These farmers have some of the most stringent growing and storage practices.
While the tarts are easy to put together, the caramelized onions take time and definitely should not be rushed. They can be made ahead though so when you have a little bit of time, you can cook them low and slow until they become sweet and brown. These golden onions are delicious on their own or can be added to your favourite dishes.
You could make your own pastry but I keep things simple with some ready made tart shells from the freezer. You bake them from frozen so you can whip up tarts anytime you get the urge.
I don't use a food processor or blender when combining the cheese, eggs and milk. Just stir it all together by hand. I love getting chunky pieces of feta when eating the tarts.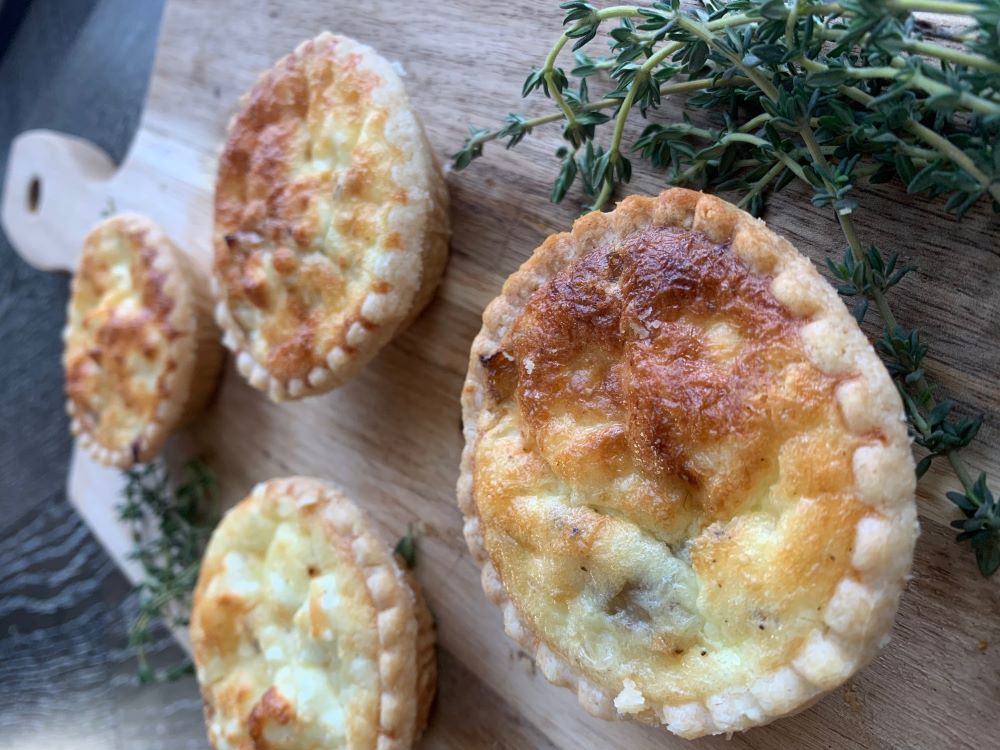 Rather than a big tart, these individual tarts are perfect during these crazy covid times.
Caramelized Onion and Feta Tarts
Ingredients
2 large Spanish Sweets, sliced
2 TB balsamic vinegar
1 TB brown sugar
3 eggs
½ cup cream
1 cup crumbled feta
3 sprigs thyme
salt
pepper
15 tart shells
Instructions
In a large pan, add some oil and cook the onions on medium heat.
Stir the onions every 5-8 minutes until golden brown. This should take around 40-45 minutes.
Add the balsamic vinegar and brown sugar and cook for another few minutes. Let cool.
In a bowl, combine the eggs, cream, feta, thyme and salt and pepper.
Place the tart shells on a baking sheet.
Add a spoonful of onions to the bottom of each tart shell.
Fill each tart shell with the egg and cheese mixture.
Bake at 350 degrees for 20-25 minutes.
7.8.1.2
149
https://foodmamma.com/2020/10/caramelized-onion-and-feta-tarts/
Looking for more onion recipes?